Cassper Nyovest, whose real name is Refiloe Maoele Phoolo, is a 27-year-old South African rapper, singer, and a recording artist. He started his music career when he was just 16, and since then, he is growing old to be a better and a more professional artist. He grew up in Mafikeng, and he has a brother and a sister. Throughout his life, Cassper had a special love for music. He studied at Lighthouse Christian College. When he first started rapping, he at first dropped out of school to concentrate more on music. Later on, he joined a group that was called childhood gangsta. He was signed in into a label, and his career soon came to a breakthrough.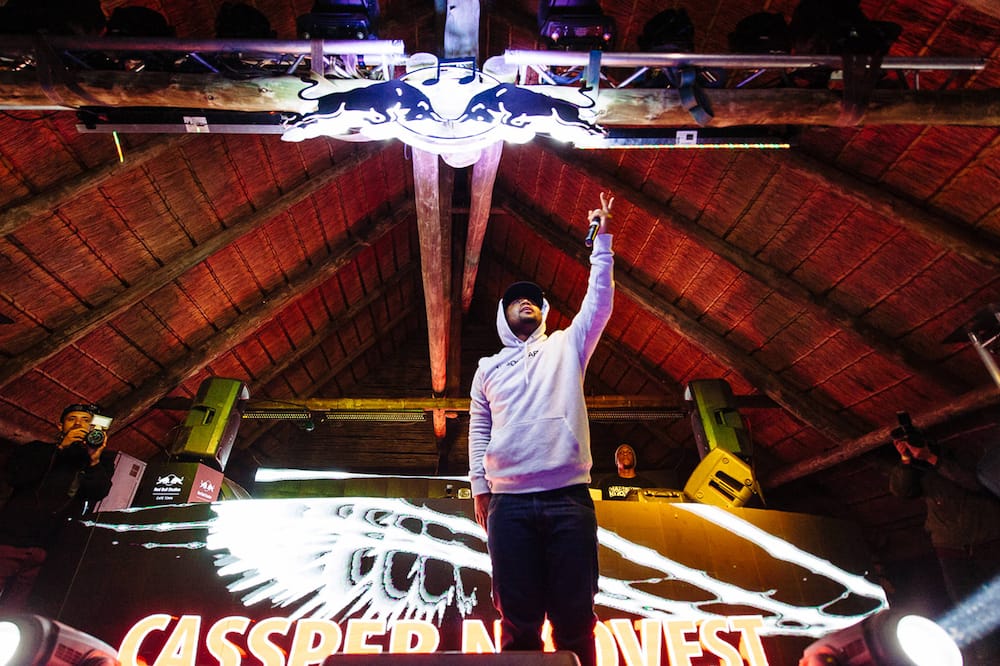 He has released three albums so far. The Tito Mboweni singer went on to tweet that the album that he is currently working on is like a calling. He also said that he would let talent flow, rap, and entertain the fans. He is also planning for a concert in December at Moses Mabhida stadium, which is trending by the hash tag #FillUpMosesMabhida, and his fans cannot wait to attend it. Clearly, the latest Capper album is on its way.
Tsholofelo
This album was Cassper's first album which was released in July 2014. It became number one on iTunes and fans could not stop talking about it. It is from this album that Cassper gained major popularity and carried home many awards. Before releasing the album, he had released a hit single called 'Gusheshe', and it actually gained him a lot of publicity. Some of the songs that were in the album are: 'I hope you bought it', 'Style se legit', 'Cold hearted', and many more.
Refiloe
This album was released in October 2015, and it was launched at ticket Pro Dome in Johannesburg. The album is named after his first name which means 'we have been given'. It also came after the single 'Mama I made it' and was streamed by over 450,000 users in less than 48 hours.
Thuto
The third album that Cassper released is called Thuto. It was released after the Refiloe album that was released in 2015 under the Family Tree records, which is his own record label. The album went straight to platinum and people from South Africa and other parts of the world could not help but just fall in love with it. It was released on the 5th of May, 2017 and the main genres of the songs were trap, hip hop, RnB, and Kwaito. It was called Thuto after his sister, and it was released on her birthday. Below are some of the songs of the album.
1. Tito mboweni
This is the first single that supported the entire album. It was released a year ago and it has over 3.6 million views now. The song is all about money and the good life. Tito mboweni was not just listened to in South Africa as other fans from outside the country gave their views, which made his album even more marketable. Tito Mboweni is the kind of song to listen to in a vehicle while driving, at a party or just in the house when you want to have a good time. The chorus is also quite easy, and anyone can sing along to the song. Cassper Nyovest swag clearly expresses himself in this song.
READ ALSO: Cassper Nyovest house - inside pictures, location and price
2. Confused
This song is a bit slow compared to Tito Mboweni. It is about Cassper's life, and it t speaks of those moments when life gets hard and one has no clue what to do. He raps about his experiences and how people should help each other. This is an optimistic song that is full of emotions, and it is perfect after a long day at work or on a chilled day when you just want to listen to some slow and good music. Almost all the songs in the album tell a story. Confused has over 196,000 views on YouTube, and it is one of the best songs in Cassper Nyovest album.
3. Abashwe
Cassper Nyovest abashwe song was produced by Kimosabe and has over 7,000 views on YouTube. Although it did not get many views as it is expected of the artist's songs, the video was of a high quality, and as usual, the beats did not disappoint anyone. Cassper appreciates his culture by chipping in his language. This is one of the good Cassper Nyovest songs to check out. This single was released to pave a way for the upcoming album.
4. Gets getsa 2.0
The official video of this song was released a month ago, and it will be the supporting single for the upcoming Cassper Nyovest album. The song is all about fun, and he raps in his native language at first and then adds in some English. He features beautiful ladies in the song and the beats just bring out who he is. Cassper is all about fun and entertaining his fans, and this video has caught the attention of many. So far it has over 727,000 views on YouTube and every fan can't wait to listen to his upcoming album. This is one of the Cassper Nyovest new songs.
Cassper Nyovest latest album
In the new album, Cassper plans to go international. He plans to collaborate with outstanding artists like Wale. He has already prepared his fans mentally by releasing 'gets getsa' in which he says that he is taking it back. His new album will be all about fun and entertainment. He intends to take the industry by storm this time, and his fans are super excited about it. Cassper is a living legend who shows total dedications towards his music.
Other songs on the Thuto album include 'We living good', 'Top floor', 'Nyuku' and many more. The songs that Cassper Nyovest releases are legendary, and I am sure that the upcoming album is going to be over the top. To view this and more of his songs, go to YouTube and subscribe to his channel so that you can be among the first people to view the new ones once they are released. You can also download the music on various music applications like sound cloud and listen to them offline. Catch him on twitter @casspernyovest to be always updated about his latest music.
READ ALSO: