- Ace Magashule has once again implicated in a meeting between the Guptas and a former MEC
- Former Free State economic development MEC, Mxolisi Dukwana, claims he was offered R2m by Tony Gupta for a project
- Through this project, the Guptas would have secured a R41.8bn investment
PAY ATTENTION: Click "See First" under the "Following" tab to see Briefly.co.za News on your News Feed!
The former Free State economic development MEC, Mxolisi Dukwana, claimes he was offered R2 million by Tony Gupta. This was in turn for his signature, allegedly for a government deal that would have seen the Guptas secure a R41.8 billion investment.
Dukwana alleged he would also have gained another R2 million fee from Guptas each month for the rest of the contract. The contract was to build a "New City or City of Tomorrow" in the Lejweleputswa District Municipality in the Free State.
The project failed to happened, but at the time, it was believed it would have taken close to a decade to complete.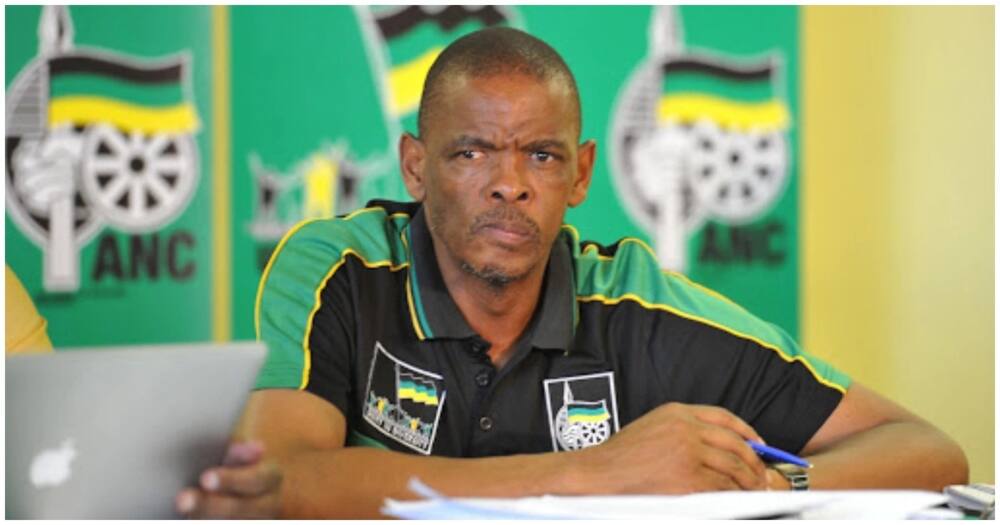 In an interview with City Press on Sunday, Dukwana said he declined the offer.
PAY ATTENTION: Save mobile data with FreeBasics: Briefly is now available on the app
Briefly.co.za learned that Dukwana wants to help the Zondo commission of inquiry into state capture. He wants to provide information pertaining to ANC secretary-general, Ace Magashule's role during the meeting with Gupta at the Saxonwold compound seven years ago.
In 2012, Dukwana was axed. It's believed he was fired to make the provincial Cabinet more gender-balanced.
According to reports,a private company committed to paying the$2.9bn for the project. It's believed it was part of the confidential brief Dukwana formerly gave to the provincial executive council.
The amount was also confirmed in a letter Gupta handed to Dukwana. It was prepared on the department's letterhead and supposedly written by Dukwana. All that was required was his signature.
The project was believed to take advantage of fibre optic cables that ran through the province. It was meant to provide basic infrastructure and promote economic development in the Lejweleputswa area.
READ ALSO: The flashy lifestyle of Prophet Bushiri: Luxury cars, mansions and private jets
But, Ace Magashule would not have benefited from the deal, because, as Dukwana said, Gupta said Magashule already had numerous other government and private sector projects with the family that he was benefiting from.
According to Dukwana, Gupta mentioned several projects Magashule was already benefiting from. This included the Jagersfontein Mine.
This old diamond mine is near Jagesrfontein, about 110km from Bloemfontein.
Dukwana refused to sign, saying it was the responsibility of the then head of department, Thuso Ramaema.
However, Gupta was persistent. He argued Dukwana could sign, as well as claimed the provincial Cabinet would ratify the decision.
Gupta apparently then asked Dukwana to axe Ramaema. Gupta then suggested Richard Seleka, former public enterprises director-general, as the replacement.
According to Dukwana, Magashule was there. He claims Magashule looked carefree and relaxed.
Duduzane Zuma was also at the same meeting.
Magashule was the chairperson and premier of the Free State back then. City Press reported Dukwana was the ANC's provincial treasurer in the province.
Magashule claimed Dukwana's allegations 'were not only baseless and malicious, but were based on fabrications'.
Do you have a story to share with us? Inbox us on our Facebook page and we could feature your story.
Kanye West In Heaven. Subscribe to Briefly Cartoons for more Animated Jokes!
To stay up to date with the latest news, download our news app on Google Play or iTunes today.