The word recipe triggers a watering effect on many mouths, but only a few prepared servings achieve a similar result. What is the secret behind a tasty meal? It is a great recipe. Regardless of your diet preferences, you will undoubtedly love our lemon meringue recipe with condensed milk. I mean, who does not want to settle for a delicious treat on that dinner night or routine eat outs? Surprisingly, you can now do an easy lemon meringue recipe right in your kitchen using our list of ingredients and elaborate direction.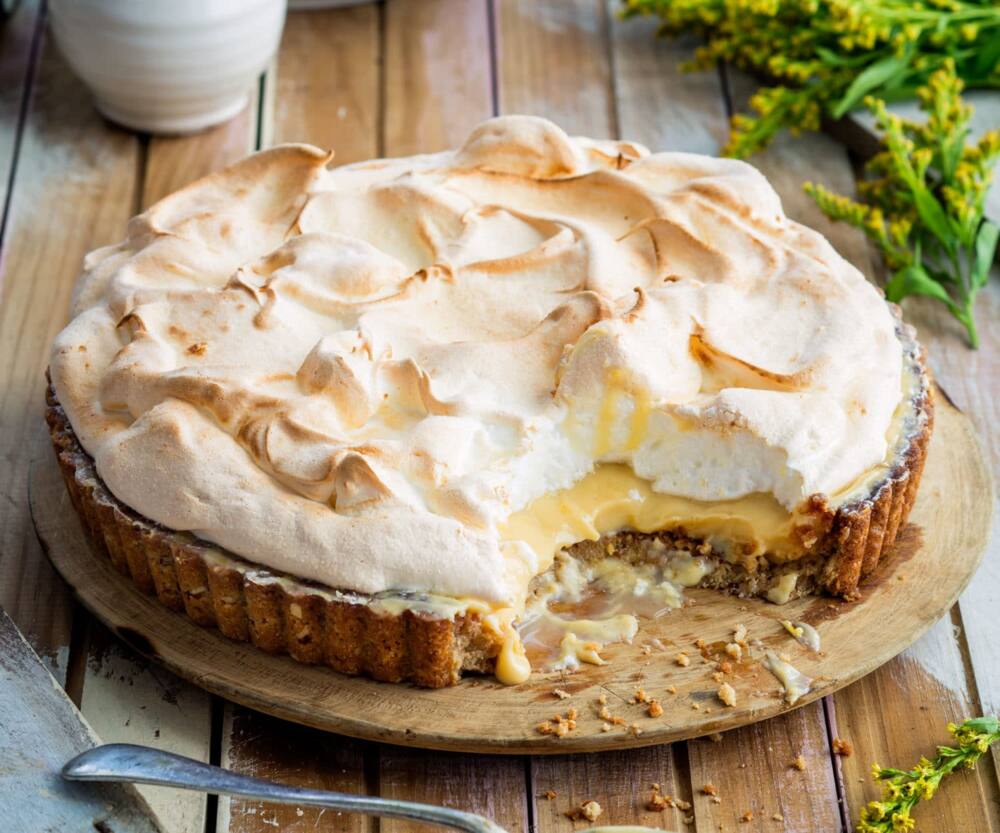 READ ALSO: 10 easy mince recipes South Africa
Lemon meringue pie with condensed milk is an irresistible recipe for quick mid-week meals prepared for family members and even during special occasions. The meal is excellent for maintaining a healthy lifestyle for you and your loved ones. Luckily, our descriptions are detailed to make sure you achieve the best lemon meringue pie for your family and friends. Continue reading to learn how to make lemon meringue.
Lemon meringue recipe
Preparing lemon meringue pie is easy and only entails a few cooking skills. Let us now concentrate on the ingredients and directions involved in the preparation process.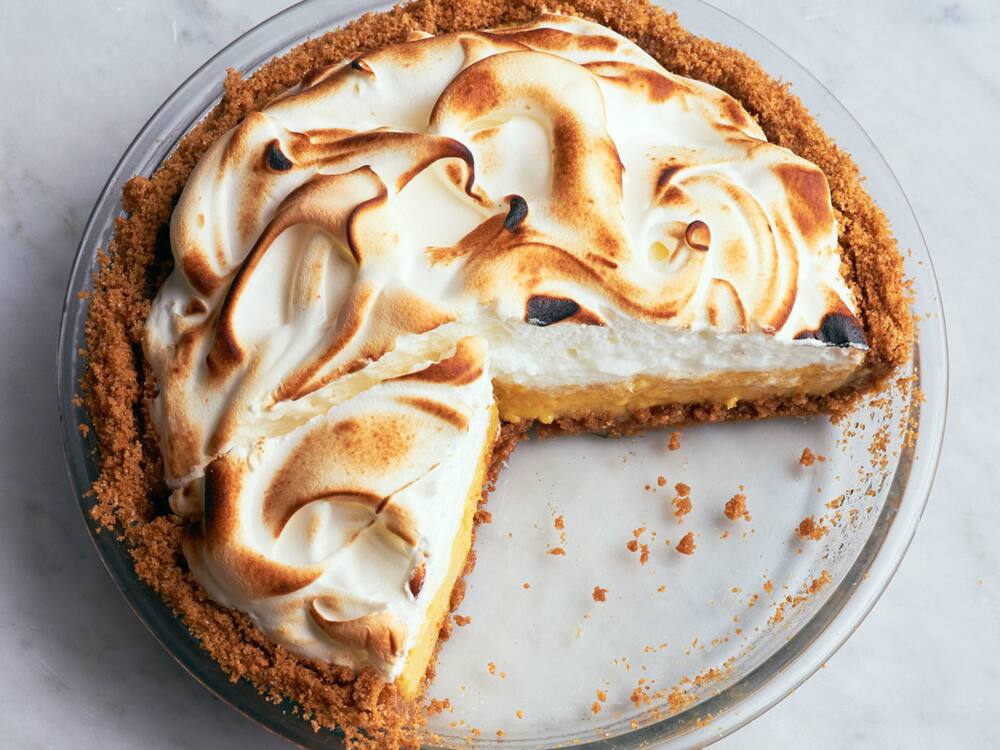 Lemon meringue resep specifications
Our recipe features ingredients and directions involved in the preparation of an easy lemon meringue pie. The preparation process takes about 20 minutes; the inactive stage takes about 2 hours while the cooking process takes about 20 minutes. In the end, the process of preparing lemon meringue pie condensed milk takes about 2 hours and 40 minutes. Our final cooking results in 8 servings with 351 calories per serving.
Ingredients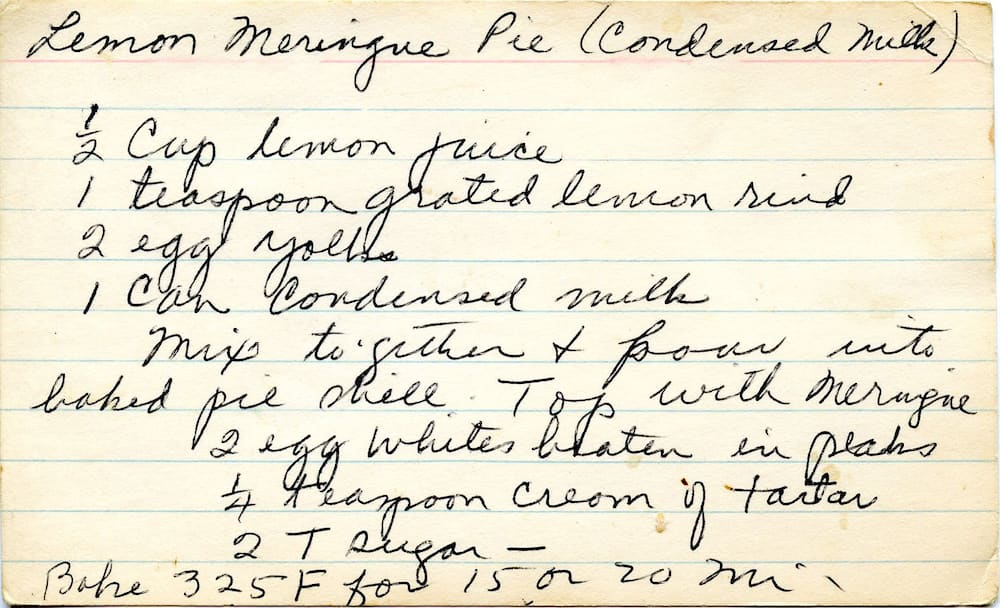 Below are some of the main lemon meringue pie recipe ingredients you should have before you start your cooking. We have deliberately classified our ingredients into three categories to help you prepare an easy lemon meringue with success.
The crust ingredients
1 and 1/2 cups of fine graham cracker crumbs
1/4 cup or 1/2 stick of melted butter
1/2 a cup sugar
Filling ingredients
1/2 cup fresh lemon juice; about two large sized lemons
One 14-ounce can of sweetened condensed milk
3 large egg yolks; reserve the whites for meringue
1 teaspoon grated lemon zest
Meringue ingredients
1/4 teaspoon cream of tartar
1/4 cup sugar
3 large egg whites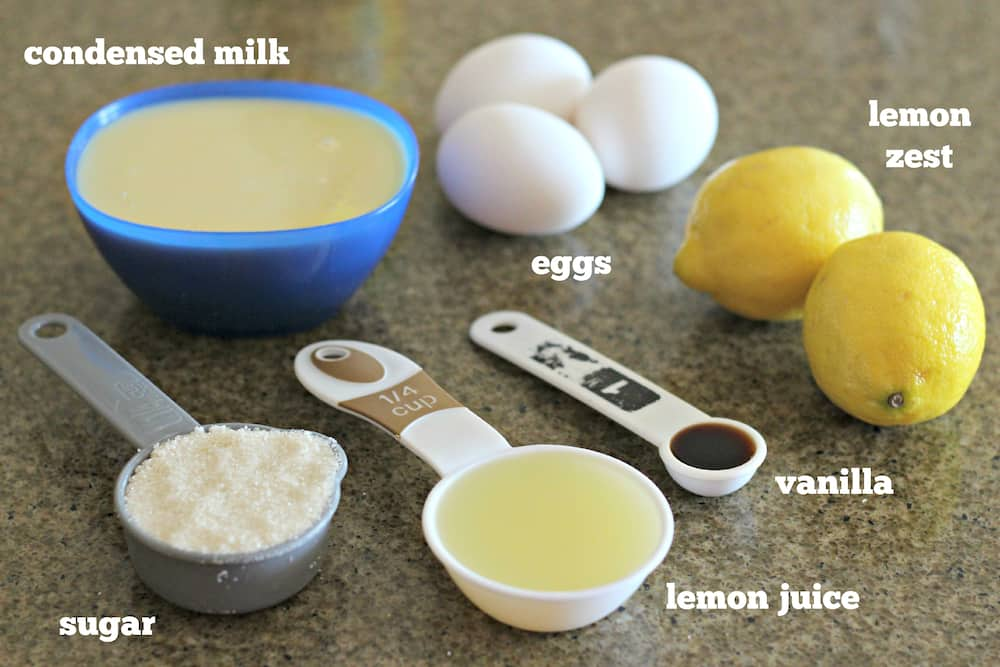 Directions
The recipe directions borrow significantly from lemon meringue tart recipe. Make sure you have all the ingredients ready before you start timing yourself.
Start by preheating the oven to about 325 degrees Fahrenheit or 163 degree Celsius.
Begin with the crust by stirring together both sugar and graham cracker crumbs in a mixing bowl until they combine thoroughly.
Add the melted butter and stir the mixture thoroughly.
Firmly press the resulting mixture into a 9-inch pie plate, and then set it aside
In the filling stage, use a medium bowl to mix the condensed milk, zest, lemon juice, and egg yolks but remember to reserve the whites for the next meringue stage. Pour the mixture obtained into a crust.
In the meringue stage, beat the cream of tartar together with egg whites in a medium-sized bowl. Use an electric mixer in the process until soft peaks start to form. Now, add the sugar, and then whip continuously until the peaks are stiff.
Now, spread the meringue on the pie, and then seal to the crust edges. Bake the meringue until it turns a little brown for about 15 minutes and up to 20 minutes. Let it chill for about a couple of hours before you can serve it.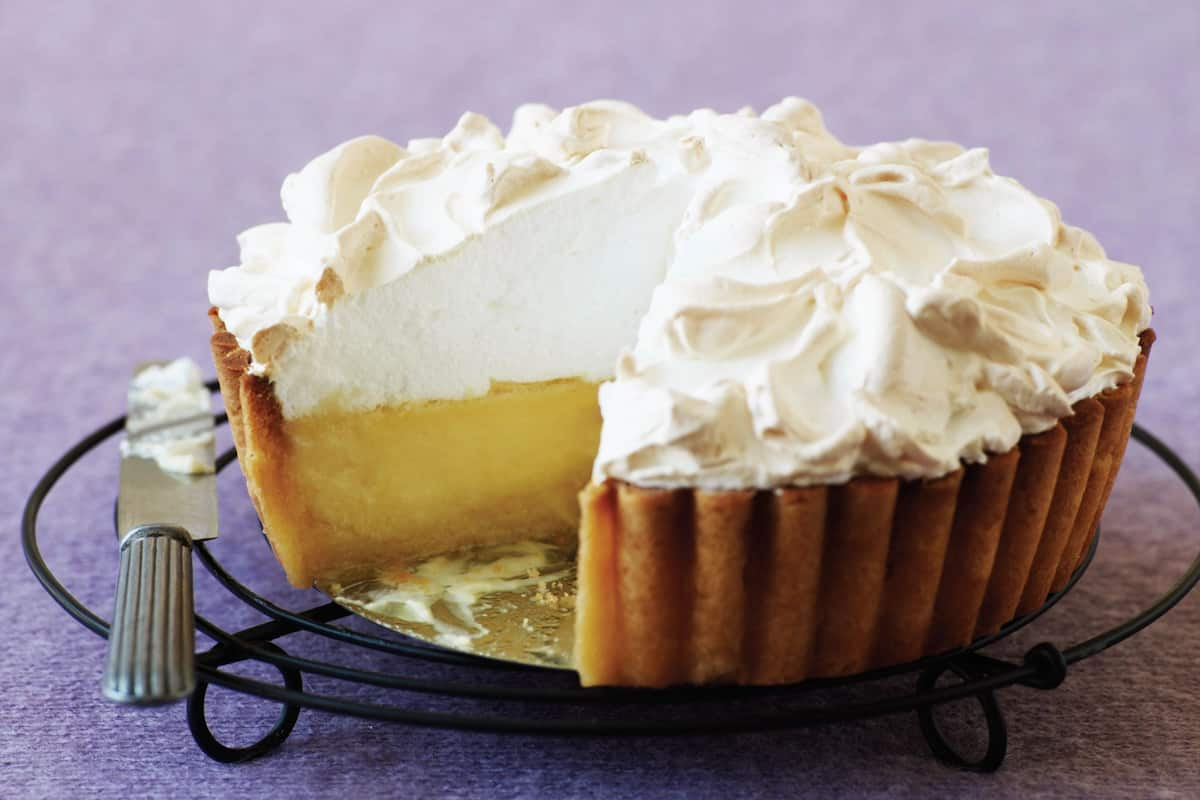 READ ALSO: Top 10 spicy chicken curry recipes for dinner
Lemon meringue recipe with condensed milk is a tasty delicacy for those who like exploring new recipes once in a while. Try it at home regardless of the occasion and your family will proudly thank for such a sweet pie. This delicious recipe can be prepared by almost anybody including beginners with interest in cooking.
READ ALSO: