Nsikayesizwe David Junior Ngocobo is a young South African rapper and songwriter who has scored hits and impressive albums over a few years. He is popularly known as Nasty C in South Africa. Nasty C has been active since since 2013, which means that he has been active in the music industry since he was only 16 years. During these recent years, Nasty C has shown his tremendous improvements in his rap music endeavors. In this article, we are going to discuss more on Nasty C new album 2018 which was released in July 2018.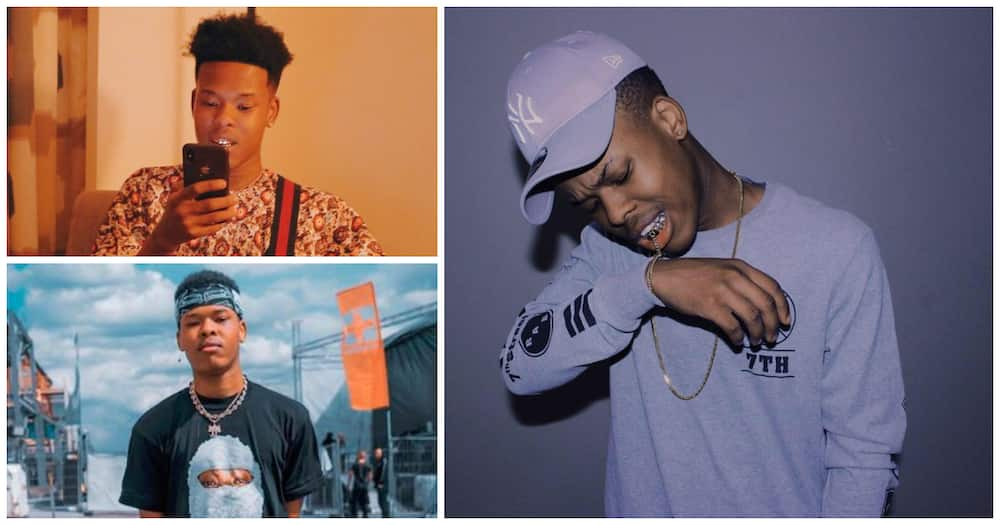 Nasty C rose to become famous after he released his breakout mix-tape popularly known as 'price city' in April 2015. He then solidified the new status in his life with an impressive debut album known as bad hair, which was released in 2016. The 21-year-old has also had the benefit of having collaborations with famous rap artists like French Montana, Davido, Cassper Nyovest, and others. It would seem that the rapper did little and his talent did great to have him drop hit records in such a short span of years. Nasty C has also greatly considered his fans. You can now have Nasty C album download without much of hustle.
Nasty C new album 2018- Strings and Bling
The album was released on July 2018, and it featured A$AP Ferg, Rowland, and kaien Cruz. It is divided into two parts whereby the second half, the strings, is all about the rapper touching on his feelings, and therefore, the part is all about emotional stuff the rapper has gone through. The other half, bling, is all about the rapper being egotistical and aggressive in his rap.
The Nasty C album 2018 is the first project he has done after penning down a deal with the Universal Music Group. The new album is like a story that details the rapper's journey into adulthood.
Here is a track list of the Nasty C Strings and Bling album
1. Blisters
2. Strings and bling
3. Jungle
4. No respect
5. Legendary
6. U played yourself
7. King(featuring A$AP Ferg)
8. Do u digg
9. Gravvy
10. SMA (featuring Rowlene)
11. Another one down
12. Everything (featuring Kaien Cruz)
13. Cassanova
14. Mrs. Me
15. My baby
16. Givenchy
17. Jiggy jiggy
1. Blisters
The album starts with Nasty C's 'blisters,' a track that will get you to listen to it many times. Here, Nasty C is trying to show the world that he has got his act together now after living a life full of suffering. It is a show that the rapper has gone through difficulties in the past before the stardom. He, however, considers his blisters along with his blessing. For example, the lyrics in the chorus 'when I count my blisters, I count my blessing, told God I get it' is a clear indication that he is not complaining about his past life but instead appreciating it.
2. Strings and Bling
Strings and bling is the second track in the album. It is quite an emotional type of record. In this song, we get to know that the rapper is always interested in spiritual stuff. This song is church music, you know, one of the songs that make you want to repent.
3. Jungle
You can always have a Nasty C mp3 download for the track jungle so that you get to listen and re-listen to this track. It is a good song, and for sure, you will have to keep rocking your head and agreeing to every line in the song. According to this song, the rapper is trying to show people around him that he has got his own back and will not be backing out of the rap music game any time soon.
4. No respect
No respect is the song in the album that takes after its title. Although it is a way of this young rapper to showcase his skill, it is still a good song to listen to. It is entirely disrespectful, you know, the kind of song that you would not entertain listening to. It is a song with a lot of disrespectful lines. However, it is a nice song to listen to when you are in a good mood.
5. Legendary
Then the 'legendary' comes in after the 'no respect' track. This track is where the rapper sings about the circle he has around him. He talks about the relationships he has or rather others should have among each other. For example in this line, 'ape take care of one another, an ape doesn't give a fuck about color.'
6. U played yourself
'U played yourself' is a song that tells us that Nasty C has a little bit of maturity regarding relationships. This is seen when he talks about cheating spouses and what people do after they are cheated on. It is a good eye-opener for those who have cheating spouses. The Nasty C team probably took time when creating this one, and it is a good song.
7. King
'King' is another song in this album, where the rapper gets to share how he feels about fake people in his life. You can download Nasty C album and listen to this song, and maybe you could learn a thing or two from its lyrics that show that he is aware of the fake people in his life.
8. Mrs me and Cassanova
The album also consists of messages of Nasty C's opinion on matters concerning love. The tracks 'Mrs me' and 'Cassanova' are the ones that bring out the rapper's views concerning love matters. The Mrs me track talks of the over commitment in relationships while Cassanova talks of zero commitment. Both of these are those songs that will get you rocking your head repeatedly while listening to any of them.
It is an album worth spending time on especially if you are a Nasty C die-hard fan. For instance, in the first song in the new album known as blisters, the rapper shows that he appreciates the blessings alongside whatever he went through to be where he is now. He is even referring to himself to as the coolest kid in Africa in the song.
This track is a clear indication that Nasty C is proud of his current state of life. The song shows the much swagger the rapper incorporates in his tracks which makes the song even more enjoyable. As a Nasty C supporter, you are sure to get a hint of what the rapper went through before he became a star. Strings and bling is an album that not only have people turning their heads to listening to the tracks in it but an indication that the lyrics are great. The Nasty C strings and bling album download is a great option if you are willing to listen to all the tracks in the album.
The 17 track Nasty C album zip is an impressive piece of work and a blessing to his fans in 2018. It gets his fans to know how their favorite South African rapper feels about his personal life. The tracks in the new album show that he is also a religious person, especially the track 'bling' proves that the rapper is a religious person when he puts down lines in which he is talking to God.
Conclusion
Nasty C is such a brilliant young rapper and basing on the new album that he released. The rapper will be taking the hip-hop world by storm. Basing on the fact that he still got his creative young mind with him is a proof that he will continue producing great content. He also has a great way of involving his fans in promoting his music instead of just listening to his tracks. For instance, with the bad hair album, he had his fans sending pics of their bad hair which was fun. He has also not forgotten his fans in his new album.
Nasty C started as a very young man and has shown determination, a loyal character to his fans and ever-surprising results. His songs are readily available on the internet, so if you need to listen more on what he can give to his fans, you can easily search for his songs on the web. If you are his die-hard fan, this is the perfect time to start following him up and getting to listen to him more. This way, you will get to watch out for more on his talent. The Nasty C new album 2018 proves that the rapper will be making hits soon.
READ ALSO: