Inside Trevor Noah apartment in New York
It is no secret that Trevor Noah is one of the comic personalities who have accumulated a fortune from their creativity. The celebrity is better known for rib cracking jokes on politics and racism among other hot-topic subjects. The South African comedian, producer, actor, writer, political commentator, and TV host is now the boss at the "Daily Show" which has received an overwhelming reception across the United States. The handsome comedian regularly boasts of his double race identity as a recipe for his broadened world-view. Taking a closer and quick look at Trevor Noah apartment, you can conclude that the owner has deep pockets, is stylish, and loves elegance.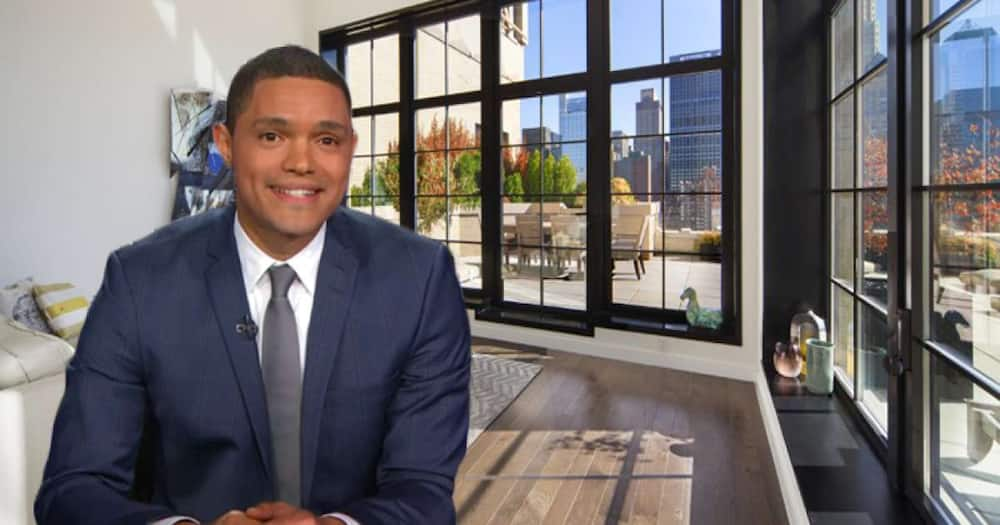 READ ALSO: Who is Trevor Noah girlfriend?
Trevor Noah is a hard worker who literally doubled his effort after becoming the host at The Daily Show. The comedian is now leading a posh lifestyle considering the fact that his efforts are well paying. News about Trevor Noah's house has flocked the online community, leaving many of hi fans anxious to catch a glimpse of the posh property. The apartment lies in the same building where Trevor had been a tenant for six months. Trevor Noah penthouse is luxurious and strategic to the place where the comedian films The Daily Show. The apartment offers more features than any postmodern house in your leafy neighborhood. Here are some of the eye-catching features that compelled Trevor to move in.
Trevor Noah apartment
The house sits at Manhattan's Hell's Kitchen and offers convenient access to his workplace. Trevor Noah new house has three bedrooms, a couple of en-suite bathrooms, and a spacious living room, summing up the size of the house to 3,600 square feet. Besides, the apartment has a wraparound terrace of 930 square foot. The house guarantees magnificent views from the 17th and 18th floors. The second story in the house mainly comprises a master en-suite with large mullioned windows and a 14-foot ceiling. Literal and figurative arguments allude to the fact that Trevor Noah resides at the top of New York City. Trevor acquired the luxurious house at a whopping cost of $10 million which is equivalent to R130 million. Here are some of the fascinating collections of Trevor Noah house pictures.
Lavish new house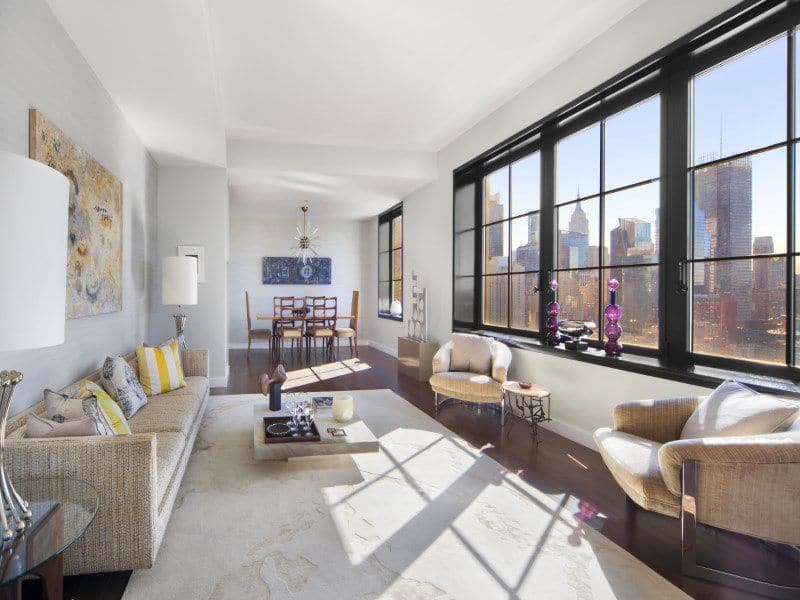 Trevor Noah's new apartment occupies a couple of floors in the story building. The comedian moved out of his earlier $15,000 rent two bedroom condominium to occupy the new house. The location of the house, mainly proximity to workplace, might have played a central role in Trevor's decision to buy the house at such a competitive price. The building is about 4 blocks away from The Daily Show Films on the 11th avenue.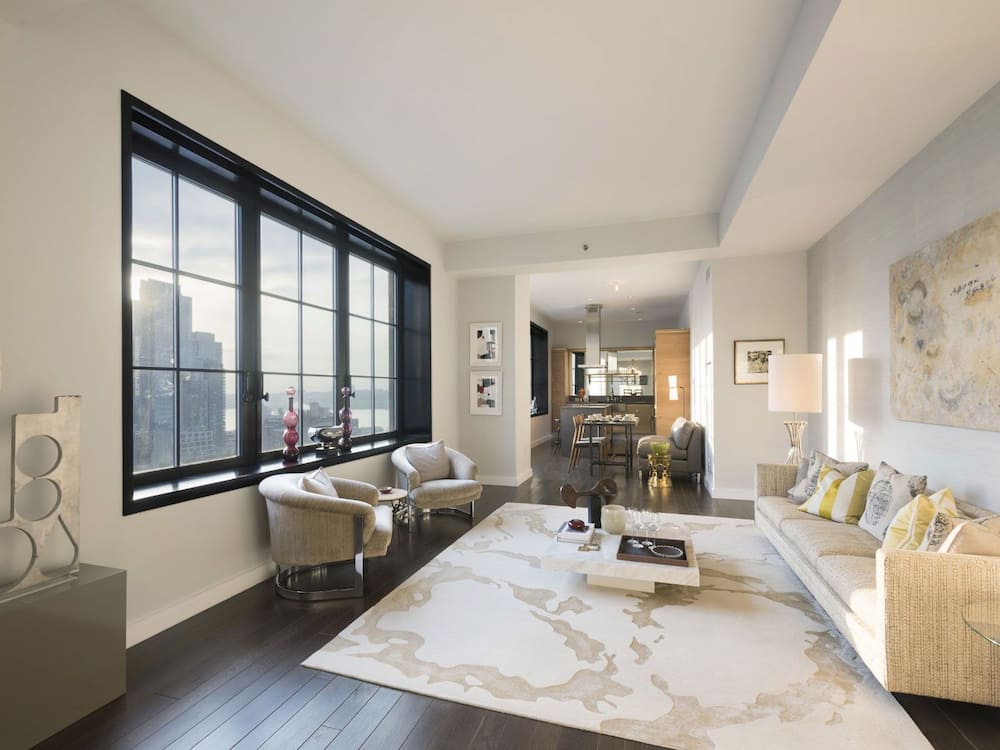 Trevor's new house occupies the 17th and 18th floors at the midtown in Manhattan. For this reason, the house offers an excellent view of the city with tons of space and modern design decors for its high profile occupants. One interesting thing about the house is modern aesthetics that renders bright and pretty looks everywhere.
Serene location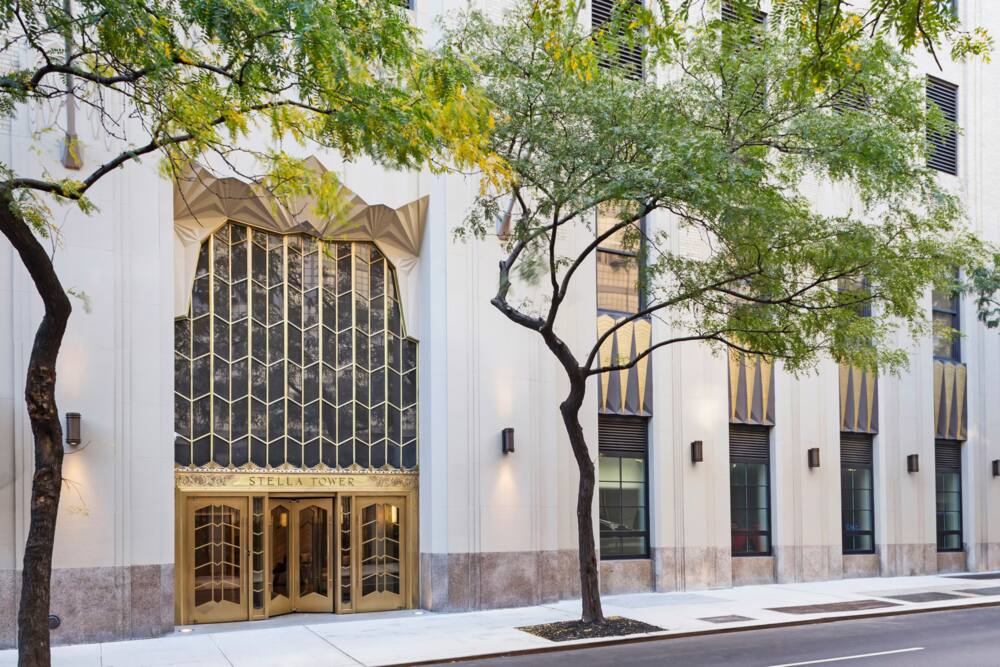 The luxurious penthouse is found in Stella Tower, a building along 425 W. 50th St. that formerly offered telephony services to Manhattan Hell's Kitchen neighborhood.
Spacious kitchen
The apartment has a spacious state of the art kitchen providing sufficient hosting and cooking room for The Daily Show boss and other occupants.
READ ALSO: Bonang Matheba house - picture, location and price
Serene views of Hudson River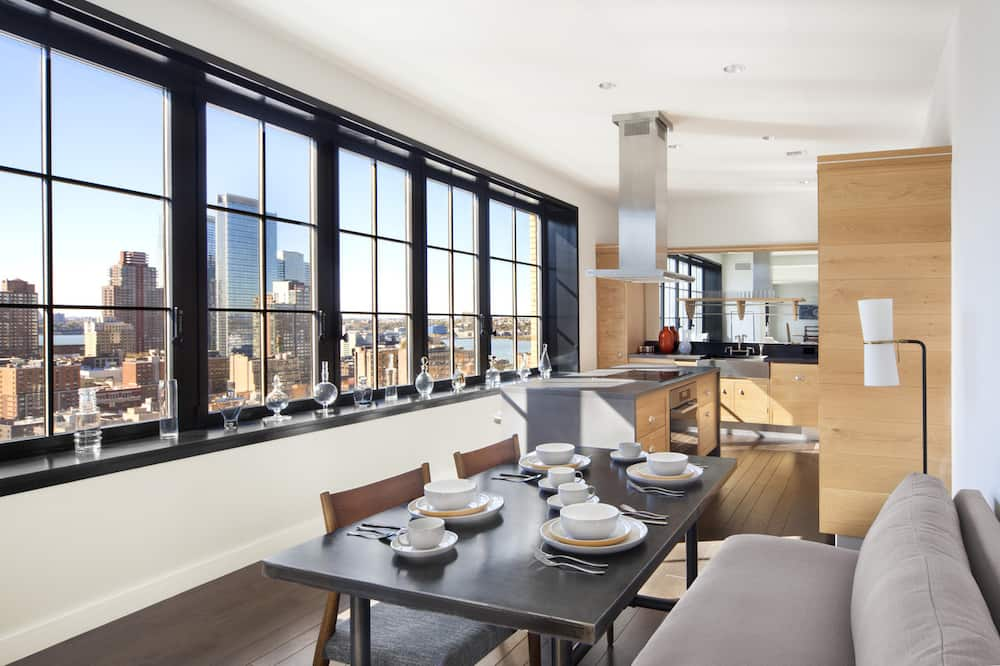 Trevor Noah's newly acquired house is a chilly spot to gain a better view of the Hudson River.
Midtown Manhattan dynamite views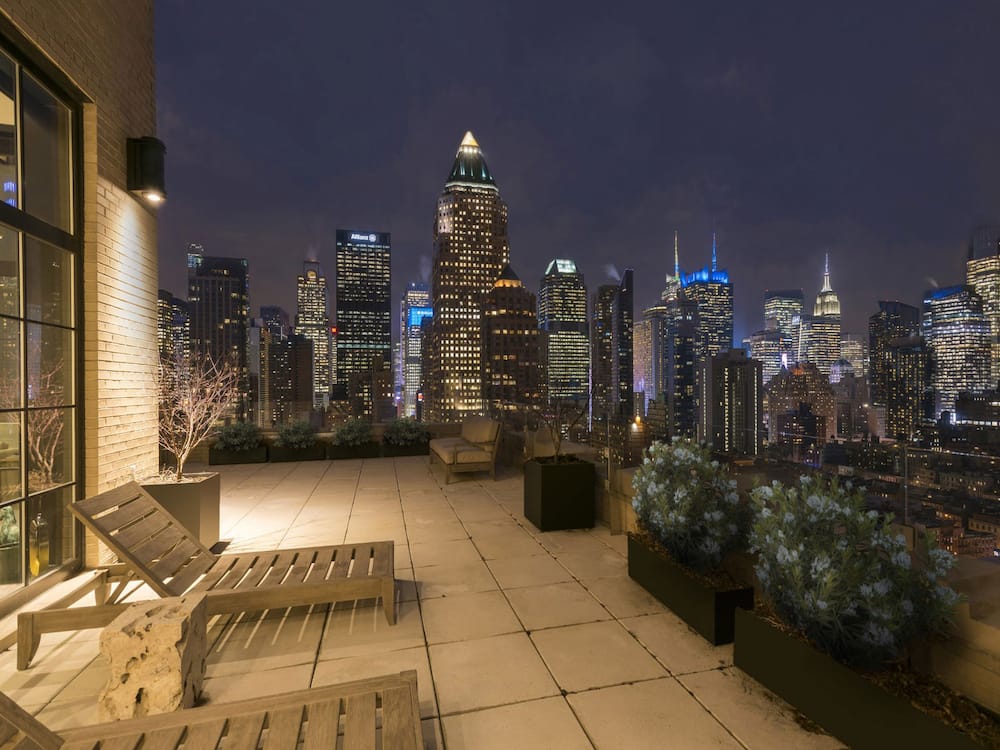 The penthouse location is a strategic, and it provides a broader view of midtown Manhattan as well as the Empire State Building.
Trevor's nook, possibly his jokes corner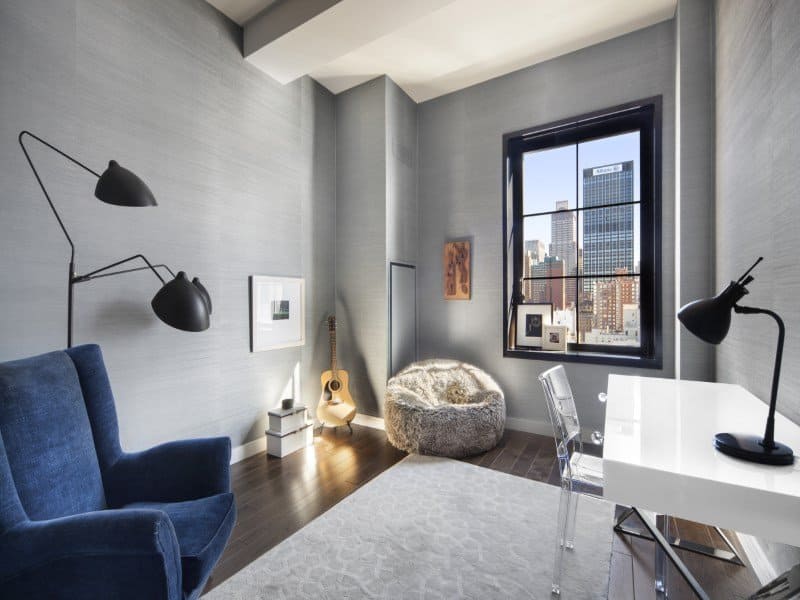 There are speculations that Trevor's creative and hilarious jokes spring from the study space above. The tower's unique and excusive art décor was designed in 1927 by Ralph Walker.
En suite bedrooms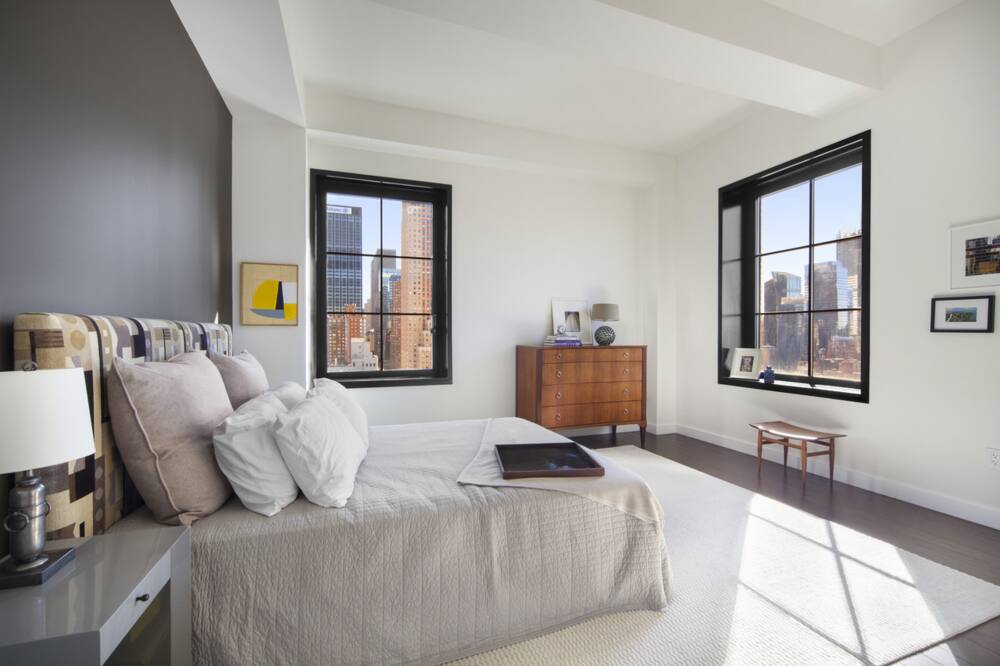 The new house offers the South African comedian three bedrooms, each with a full bath. There are also two half baths raising the number of baths to five.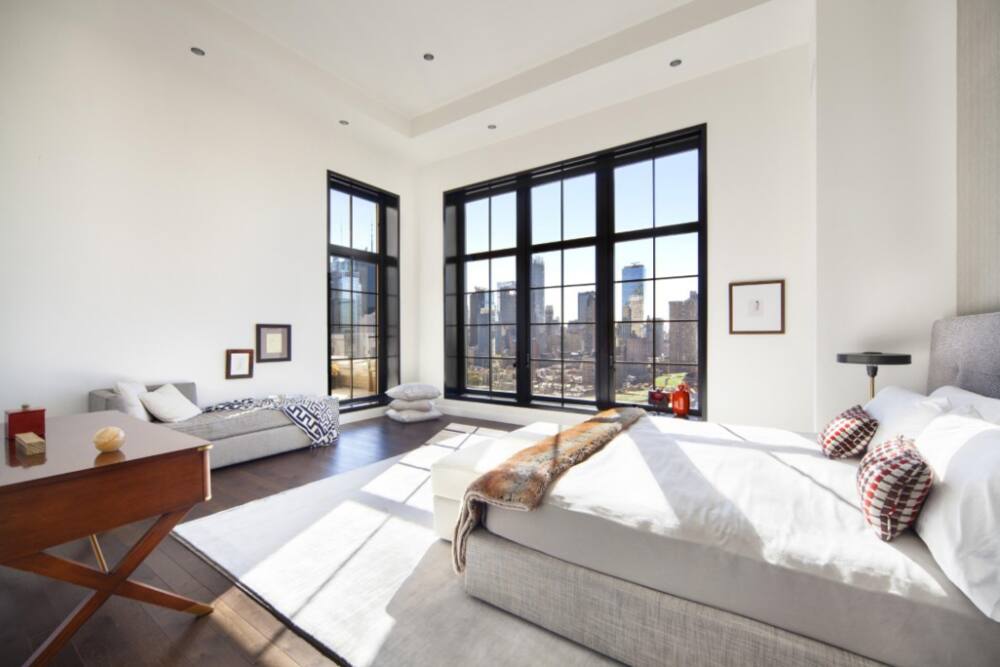 This is the view of the second bedroom inside Trevor's apartment
Glass encased bathrooms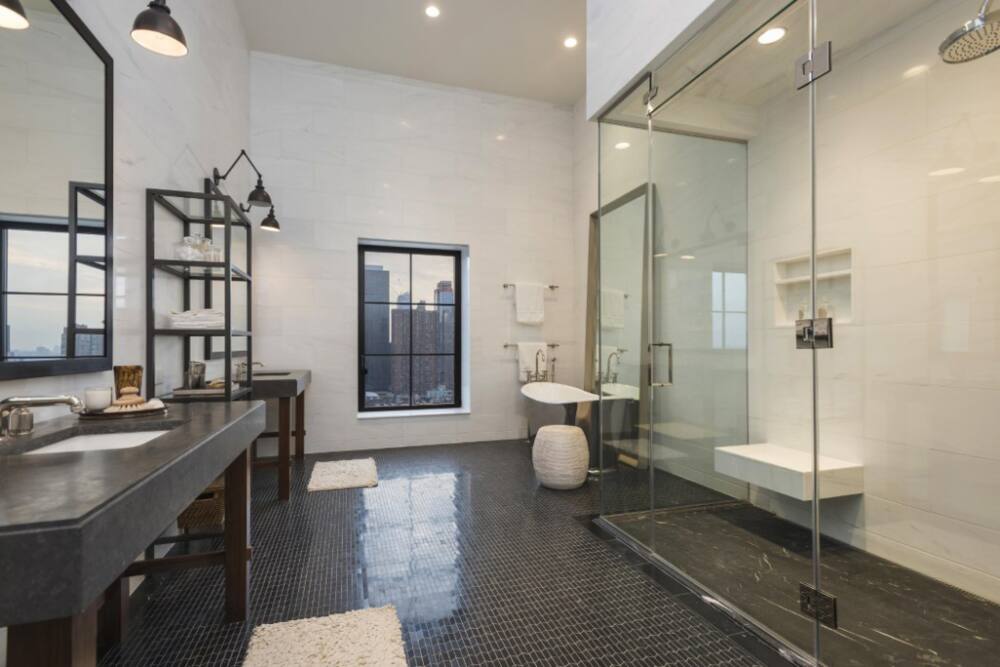 The bathrooms in the house are roomy, offering enough space in the glass encased shower.
Relaxing multi-view bath tub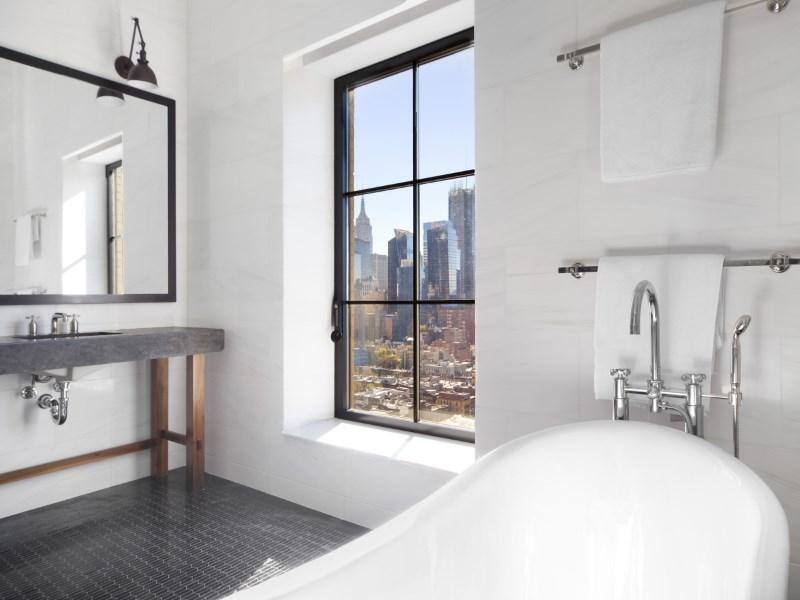 While in this bathtub, Trevor can gain better views at New York City. Isn't that awesome?
Yet another bathroom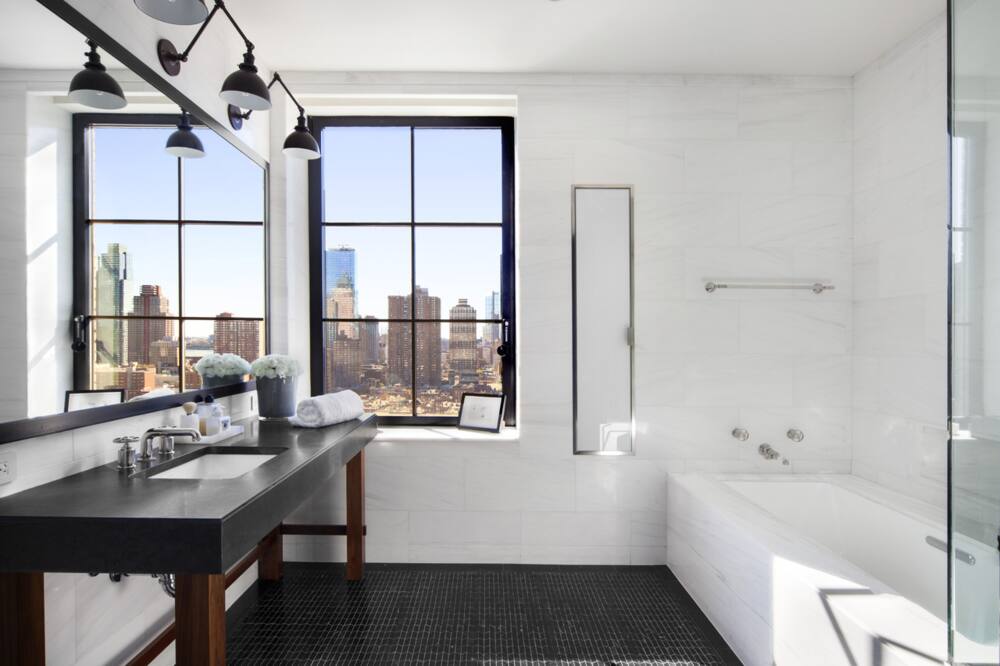 The image above confirms that all the bathrooms at Trevor's house are simply incredible and provide excellent views of the city.
Better view of Manhattan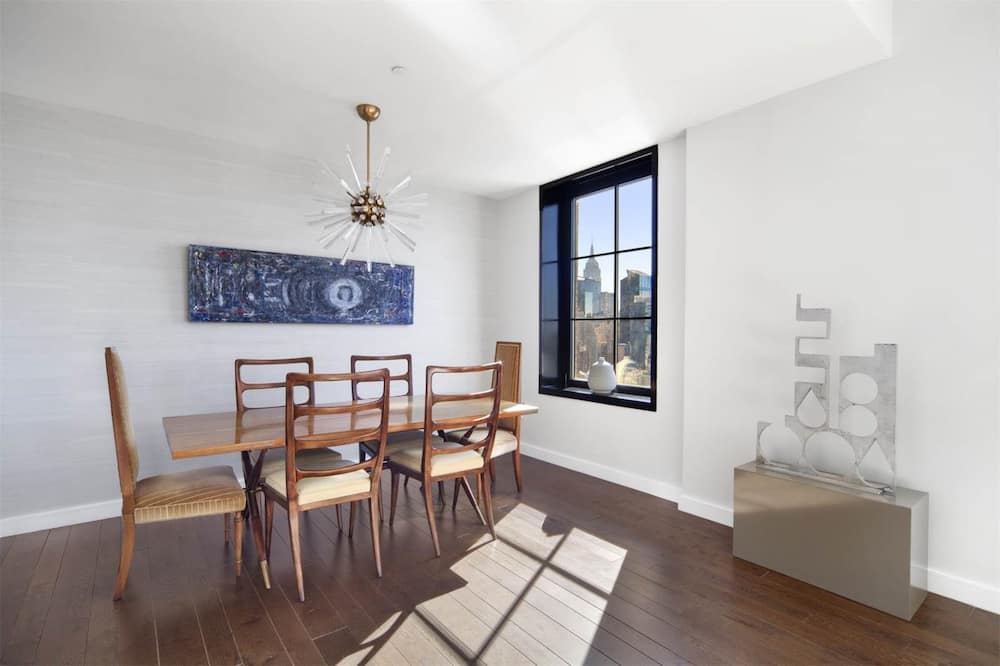 This room is another favorite spot for Trevor to gain a better view of Manhattan in the company of his friends while taking a cup of tea. It is simple with a beautiful finish and matching pieces of art.
Posh private terrace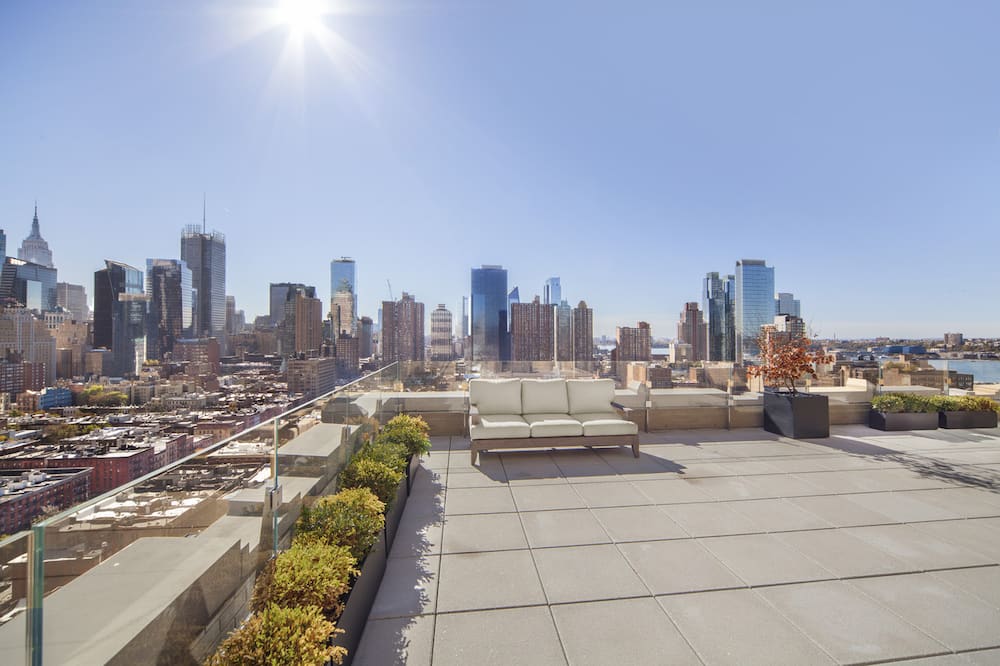 Breathtaking, isn't it? This private terrace at Trevor Noah's apartment is good for hosting parties, tanning and even growing flowers and other beautiful plants.
A perfect place to chill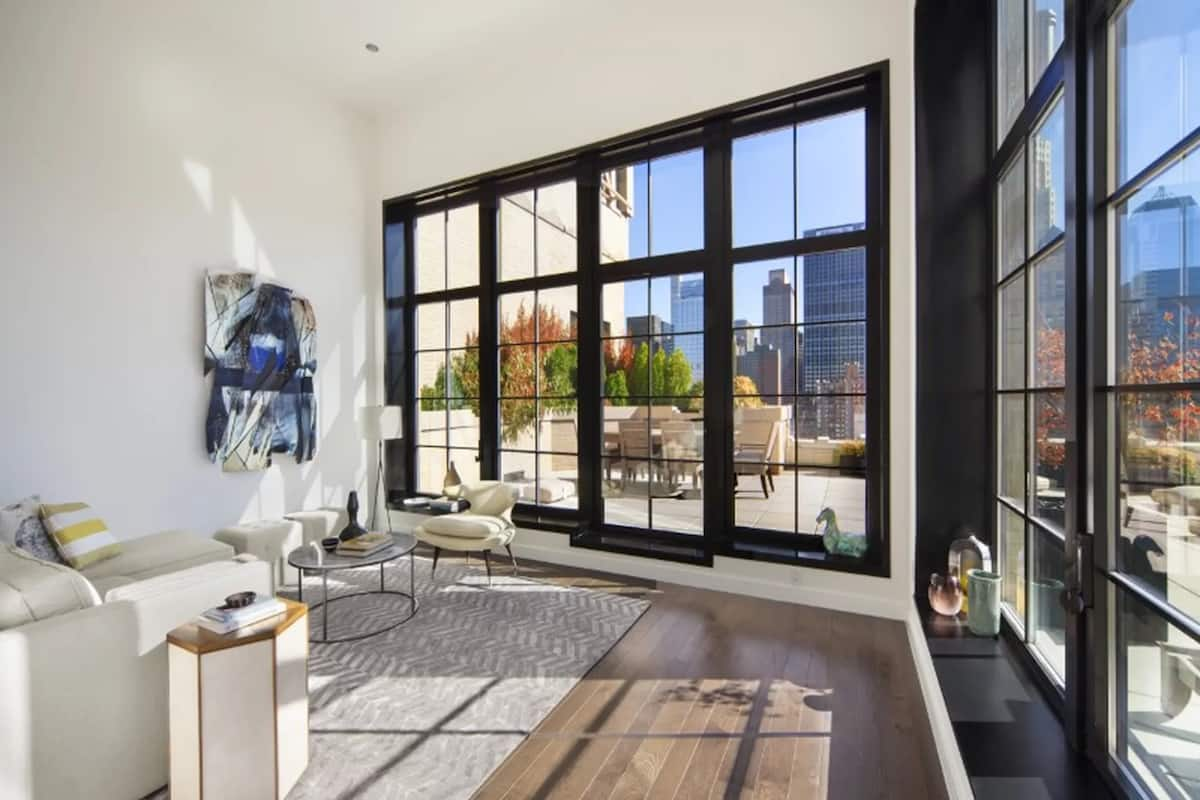 Modern finish is key to a relaxing feel characteristic in Trevor's new house. You will automatically feel relaxed in a space like the one above, won't you?
The penthouse is a dream come true for the comedian who, as a young boy, promised himself to look beyond his abilities. The condos have been available for occupation after JDS Development Group and Property Markets Group availed them for sale in 2014.
Trevor Noah net worth 2018
After closing the costly deal that led to the acquisition of the penthouse, fans expressed their concern on Trevor Noah's net worth allegedly for affording such a competitive property. Trevor Noah net worth 2018 stands at $13 million with salary proceedings of $4 Million. The 34-year-old is a renowned screenwriter and comedian with a South African nationality. Trevor spent much of his life in South Africa where he discovered his talent for comedy. The Daily Show siren led a successful career later moving to the United States "purposely to be labeled as black," he jokes.
Trevor Noah girlfriend
Trevor is a ladies magnet for his charming and funny personality. Jordyn Taylor is the woman who charms Trevor Noah's heart. However, and the two prefer to keep a low profile on their affair. Trevor and Jordyn fell in love in 2015 and have progressively maintained the relationship. Jordyn is a professional real estate agent who leads a prolific career. The two lovebirds bumped into each other in one of Trevor New York comedy gigs. The couple spends much of their quality times together during special holidays that include Halloween dress ups. Trevor and his girlfriend have molded a supportive relationship that has seen them relate as friends rather than boyfriend and girlfriend. The couple seems to be doing well even although Trevor leads a busy schedule at The Daily Show.
READ ALSO: Best Trevor Noah quotes about love and life
Trevor Noah is a respectable comedian who has crossed boundaries to obtain a broad base of fans from different races and states. His jokes are smart and well-reasoned thereby earning him a creativity label. Trevor Noah started working at The Daily Show in place of Jon Stewart in 2015, after which the show attracted an overwhelming base of fans. Trevor Noah apartment is now one of the developing stories at the center of interest. The over $10 Million penthouse is worth every penny considering its artistic features and finish shown above.
READ ALSO:
Trevor Noah black panther cameo - all you need to know
Trevor Noah book review and summary
Trevor Noah salary - How much does he earn?
Inside Bonang Matheba new house 2018
Best Cassper Nyovest new house pictures
Source: Briefly.co.za