Nkosinathi Innocent Maphumulo, popularly known as Black Coffee, is a South African DJ who has been in the industry for over two decades. The fact that he started his career in the year 1994 is a clear indication that being a DJ is his passion. The DJ was born in March 1976, which makes him 42 years at the moment. At this age, the DJ continues to give his fans the best he could offer as a DJ. Black Coffee new album can be termed as breathtaking by his fans.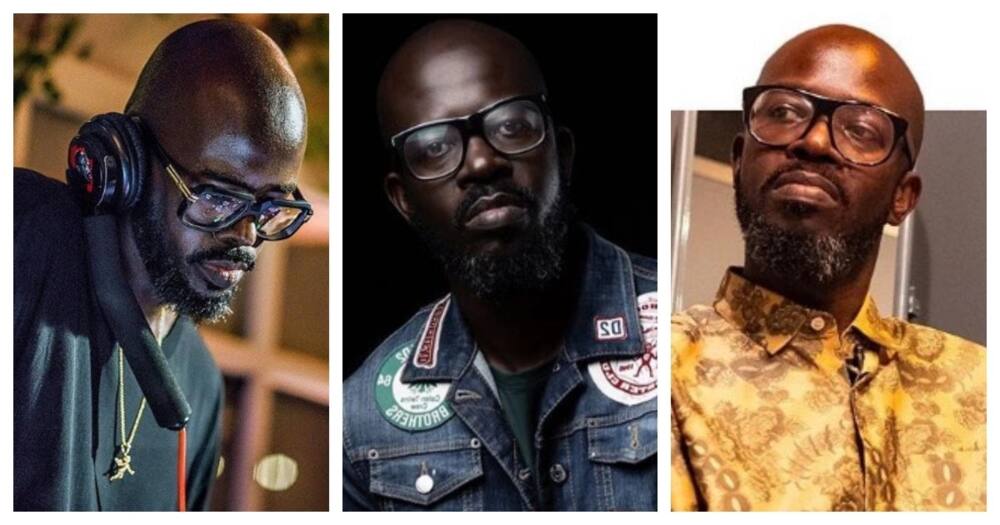 Black Coffee had released five albums since the year 2005 after which he released his first album. Keep scrolling for more details on his new album.
Pieces of me - Black Coffee latest album
"Pieces of me" is the title of Black Coffee's new album that he has been working on since 2015, and he only released it in 2018. This happened after his world tour in Mexico that occurred from January 2015 to 31st August 2015. After the trip, the DJ came straight back home to release this album.
The song which got released on the second week of October got criticism for its cover, but that did not deter it from receiving good views on social media sites. Blackcoffee worked with Portia Monique, Azola, Naakmusiq, Mondil Ngcobo, ribatone, Kensy, Nakhane Toure and Langi Naidoo.
The album went platinum in less than a month, which proves that the album was a piece of impressive work by the DJ. This album takes you through a series of organic instrumentation, stirring vocals, and also driving beats, and it does this with rhythms that reflect Black Coffee's soulful music style.
Black Coffee new album tracklist
1. Introduction
2. Come with me (featuring Mque)
3. Stuck in your love (featuring Azola)
4. Love on fire (featuring Lungi Naidoo and Ribatone)
5. Angelina (featuring Naakmusiq and Mondil Ngcobo)
6. Extra time on you (featuring Portia Monique)
7. I have faith (featuring Mondil Ngcobo)
8. We dance again (featuring Nakhane Toure)
9. Go on (featuring Khensy)
10. Inkodio kamashimane
11. The beat of Indlamu
12. I'll find you (featuring Cara Frew)
The intro is just on another level of talent from Lebo Mashille. It forms an impassioned poem that will get you very eager to listen to the next songs in the album. This intro does its job perfectly, and you are sure to keep listening. It is an impressive start off moment for the whole project.
1. Come with me
The first song that comes after the intro part is none other than 'come with me' that features Mque. It is a seven-minute long song, and it is sure to make you feel caught in a musical web. The song has the usual Black Coffee's style of soulistic music that will have you rock your head along the seven minutes. It is one of the best DJ Black Coffee songs. Mque does a fantastic job at his vocals, while DJ Black Coffee does what he does best in bringing out the lovely acoustic sound. It is a great song to listen to.
2. Stuck in your love
While you may notice that the beats and the sounds of the album keep changing, the fact is that the Black Coffee style of house music is still intact. When listening to 'stuck in your love' as the second song in the album, you will quickly notice that the music sound does not change a lot. The song features the vocalist Azola who ensures that the vocals in the song intertwine the black coffee style of music while still making the song enjoyable. Most of the black coffee songs are house music where you will be forced to dance with the beats, and this album is no exception, you will surely dance with the rhythm.
3. We dance again
The 'we dance again' track that featured Nakhane toure is a song that turned on many dancers, and it turned out to be a dancing gold. Black coffee has a way of combining his work with the perfect artists that will blend in well with 'we dance again.' While listening to this song, you will be sure to stand up and dance to the beats in the song.
4. Extra time
This track will definitely make your day if you listen to it. If you are a lover of your local and native beats, then you will love this one for sure. It has Afrocentric drums that you will enjoy. That By the time Portia Monique starts to sing, you will be up dancing to the beat. It is clear that they spend some extra time on this one.
5. Inkodlu kamashimane
Inkodlu kamashimane and the beat of indlamu are the unique tracks in this whole album. The two give you that feeling as if something from your soul wants to be set free.
If you are a hardcore Black Coffee fan, then you are familiar with the artist Mondli Ngcobo who has appeared in most of Black Coffee's albums. In this album, Mondli Ngcobo has featured in the song 'Angelina.' You can listen to the songs on his YouTube channel.
Black Coffee songs
The DJ has another latest song, 'Drive', that featured some of the biggest DJ probably in the whole world like David Guetta and Delilah Montagu. This is the kind of song that will have you remembering the last road trip you had and how it would have been exciting with this song. Black Coffee's new song is a good way of bringing the global music world interested in South Africa's music style, and therefore, opening many opportunities for other upcoming DJs. Black Coffee is set to release another album that features Pharell Williams and Akon in it, and this will be a highly anticipated album by Black Coffee's supporters.
READ ALSO: