Are you a lover of buttermilk? If you are interested in learning how to make cheap buttermilk at home, we got you sorted. Here is a step by step guide on how to make buttermilk, substitutes for buttermilk and alternative recipes for butter milk from whole milk. For your information, there are four buttermilk recipes namely; cultured buttermilk, tradition buttermilk, powdered buttermilk, and acidified buttermilk. Due to its exceptional value, buttermilk is usually used as a rising agent, leavening agent, taken raw, or used in marinating of food recipes. Here is how homemade buttermilk is prepared.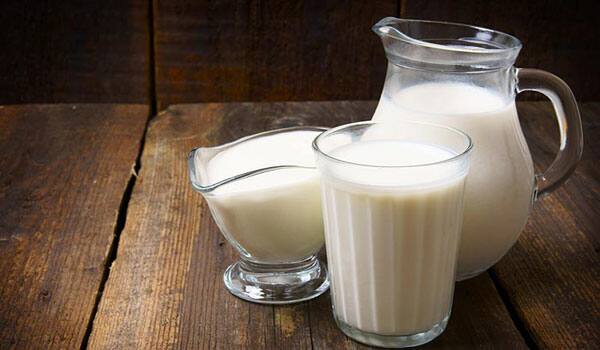 What is buttermilk?
Buttermilk is a dairy product that contains portions of carbohydrates, energy, fats, proteins, and calcium. For example; 100 g of buttermilk consists of: 169 kj of energy, 4.8 g of carbohydrates, 0.9 g of fats, 3.3 g of proteins and 116 mg of calcium equivalent to 12%.
There are four types of buttermilk.
1. Traditional buttermilk
It is the liquid that remains after churning butter (a process of shaking whole milk to make butter) from a fermented or cultured product. To clarify this; while skimming milk using the traditional method, the milk is allowed to rest for some days or until the milk and cream separate. Now, the liquid that remained after extracting butter from the churned milk is the traditional buttermilk. The product is also known as sour milk.
2. Cultured buttermilk
The product is usually processed commercially. The milk undergoes the process of pasteurization and homogenization using at least 1% of fats. The homogenized milk is then inoculated by adding lactococcus and leuconostoc citrovorum subsequently to simulate the bacteria in the initial product. Some dairy companies also add some colored flecks of butter to simulate any leftover fleck from the churning process. The buttermilk solids can be used while making ice creams and buttermilk pancakes.
3. Acidified buttermilk
It is made by adding lemon juice to milk (milk with any percentages of fat content can be used, though whole milk is preferred if the buttermilk is meant for baking.
4. Powdered buttermilk
It is found in a dry form just like milk powder, and it is suitable for making baked products. This type of buttermilk should be stored in room temperatures.
How to make cream from milk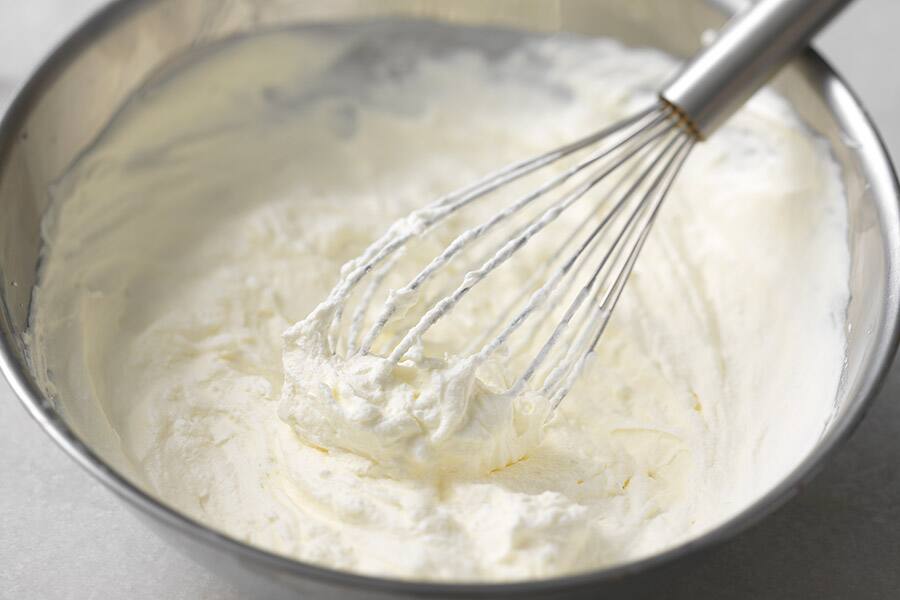 If you are looking for a simple procedure to prepare a thick cream from milk, all you require are the ingredients you may have in your refrigerator.
Method 1
Ingredients
Melted butter (you can melt it over the stove or in the microwave or keep it at room temperatures on a hot day)
Whole milk
Procedure
Transfer a third cup of your melted butter in a wide bowl.
Pour in a two-thirds a cup of the whole milk and mix thoroughly.
Your thick cream is ready for use.
Method 2
Ingredients
Melted butter
Half-and-half (a mixture of half milk and half cream)
Procedure
Pour 1/6 cup of the melted butter into a large bowl.
Add a seven-eighth of a cup of your ready half-and-half and then mix the contents to form a uniform cream.
If you are able to access milk with low-fat contents, then you can consider adding a spoonful of flour to thicken it.
Method 3
Ingredients
Procedure
Pour a cup of skimmed milk in a bowl.
Add in two to three teaspoons of cornstarch (450 g of cornstarch cost around $1.29).
Mix the ingredients using a whisk for three to four minutes or until your cream thickens.
Method 4
In case you are not a fan of thick cream, this method would work for you.
Ingredients
Soy milk (unflavored)
Tofu
Procedure
Transfer the unflavored soy milk into a blending jar.
Add in the tofu.
Blend until the final product smoothens.
Alternatively, if you cannot access the blender, you can pour in the soy milk over the tofu and whisk the contents until smooth.
In case you are making thick cream and the butter coagulates and the milk separates, never be discouraged. Transfer your contents into a saucepan and put in on a low heat. Once they melt, whisk thoroughly to obtain your desired smoothness.
How to make buttermilk at home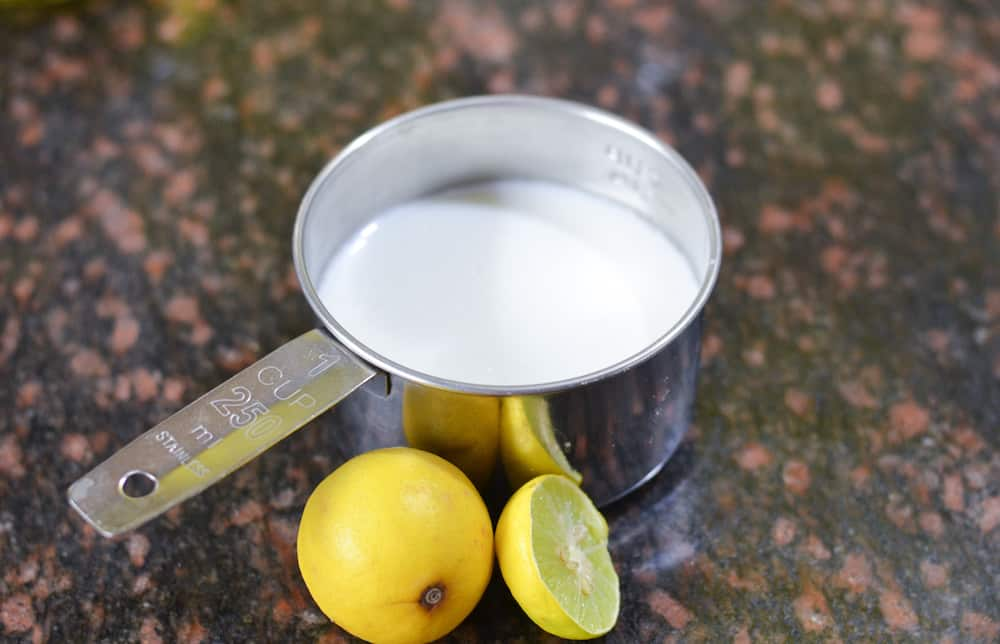 Ingredients
One tablespoon of lemon juice (squeezed) or white vinegar
A cup of milk
Procedure
Pour a cup of milk into a large bowl.
Pour in a tablespoon of lemon juice or vinegar.
Stir thoroughly to combine.
Allow the mixture to rest for five minutes or until the milk becomes acidic and begins to curdle.
Your homemade buttermilk is ready; you can use it appropriately to make your buttermilk recipe.
Substitute for buttermilk
Sometimes you may be realizing the need of some buttermilk in the middle of preparing your favorite dish, or simply, you could not access it. Do not abort the process, try any of the below substitutes. The truth is, nothing can offer an exact taste of the buttermilk though if your interest is on the flavor, the below ingredients will be of great help.
1. Acidified milk
Ingredients
One teaspoon of vinegar (preferably white)or lemon juice
One cup of milk
Procedure
Pour one teaspoon of vinegar or lemon juice in a bowl.
Add in a cup of milk.
Stir the ingredients thoroughly and then allow the output to rest for at least five minutes.
For your information, the substitute can also be used alongside non-dairy products.
2. Watered down yogurt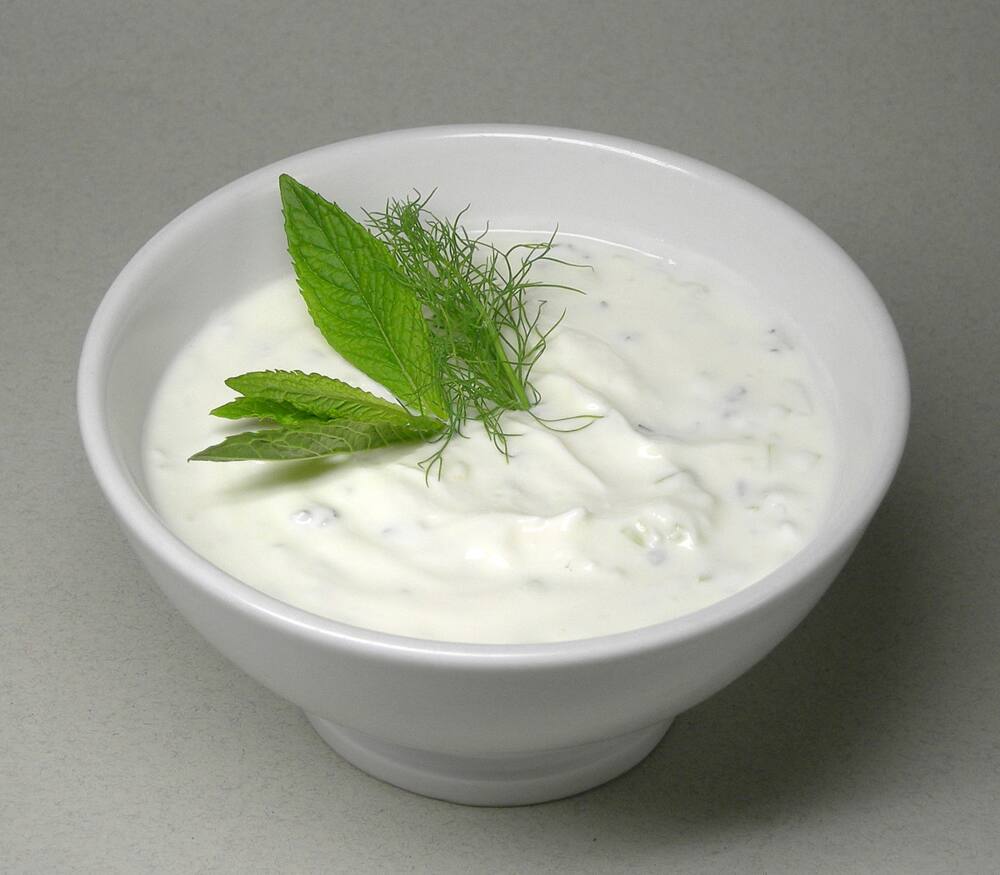 Ingredients
¼ cup of milk or water
¾ cup of unsweetened yogurt
Procedure
Whisk the unsweetened yogurt and water or milk in a bowl until you obtain your desired output.
For thick yogurt, you can add a little water to make it thin.
3. Watered- down sour cream
Ingredients
Procedure
Pour in equal portions of sour cream and water in a bowl and mix.
The product is best applicable while making coffee cakes and pancakes.
READ ALSO: Easy chicken recipes for dinner
4. Cream of tartar and milk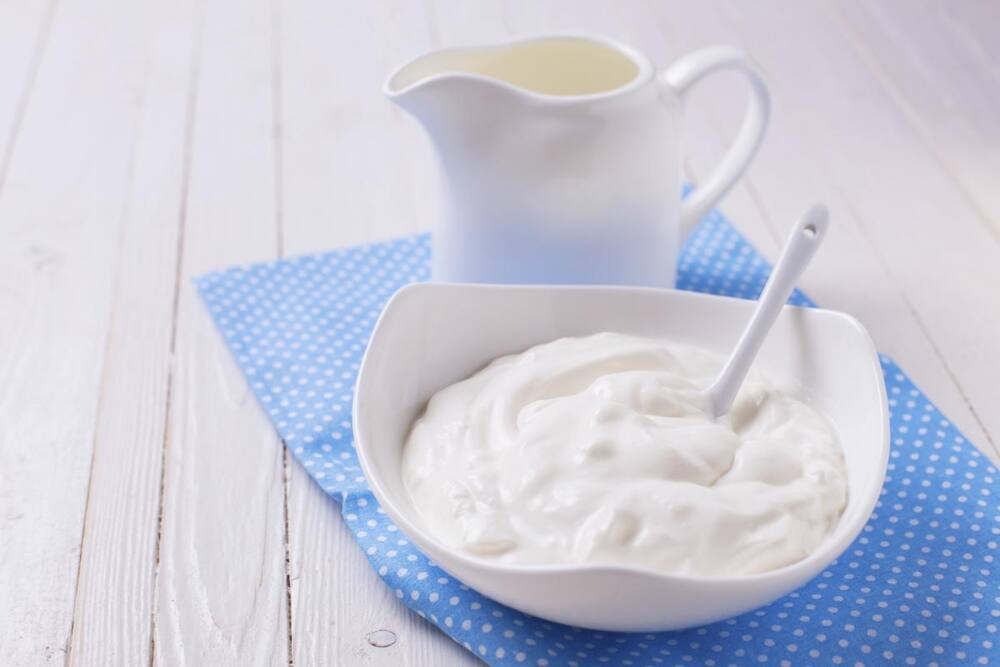 Ingredients
A cup of Milk
Two teaspoons of cream of tartar
Procedure
Pour a cup of milk in a bowl.
Pour in the cream of tartar and mix well using a fork.
5. Kefir
Replace an equal quantity of buttermilk with kefir in your recipe. For instance, when preparing some buttermilk recipes, a cup of buttermilk or a cup of milk can be replaced with a cup of kefir. The product is the best option while making your favorite beet soup.
6. Almond milk and yogurt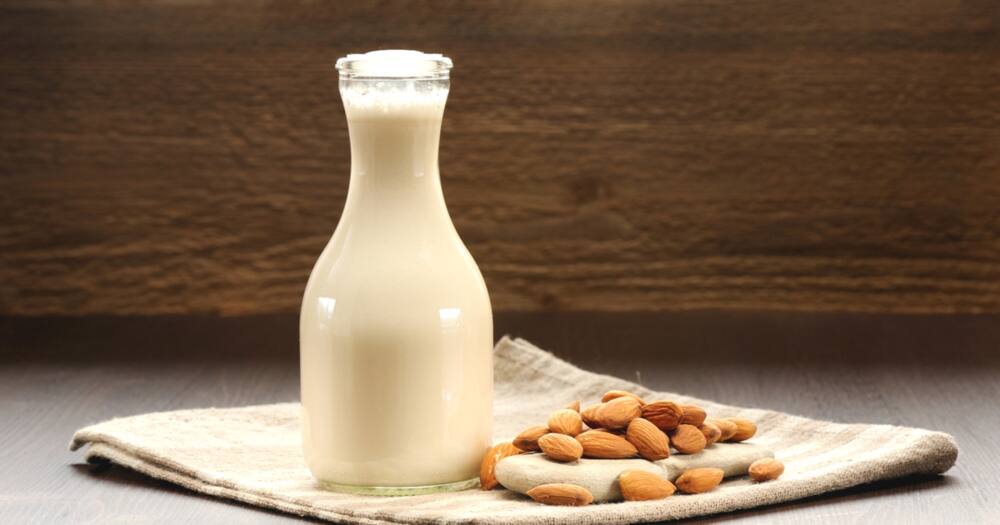 Ingredients
¼ cup of almond milk or soy milk
¼ cup of almond yogurt
½ teaspoon of Vinegar
Procedure
Pour ¾ cup of almond yogurt into an empty bowl.
Add a ¼ of almond milk and mix well.
Add your vinegar into the almond mixture and mix again.
Buttermilk recipes
Now that you have read various methods of making buttermilk and the buttermilk substitute at home, it is thoughtful if you try the below easy buttermilk recipes to prepare your favorite snack or meal.
1. Buttermilk scones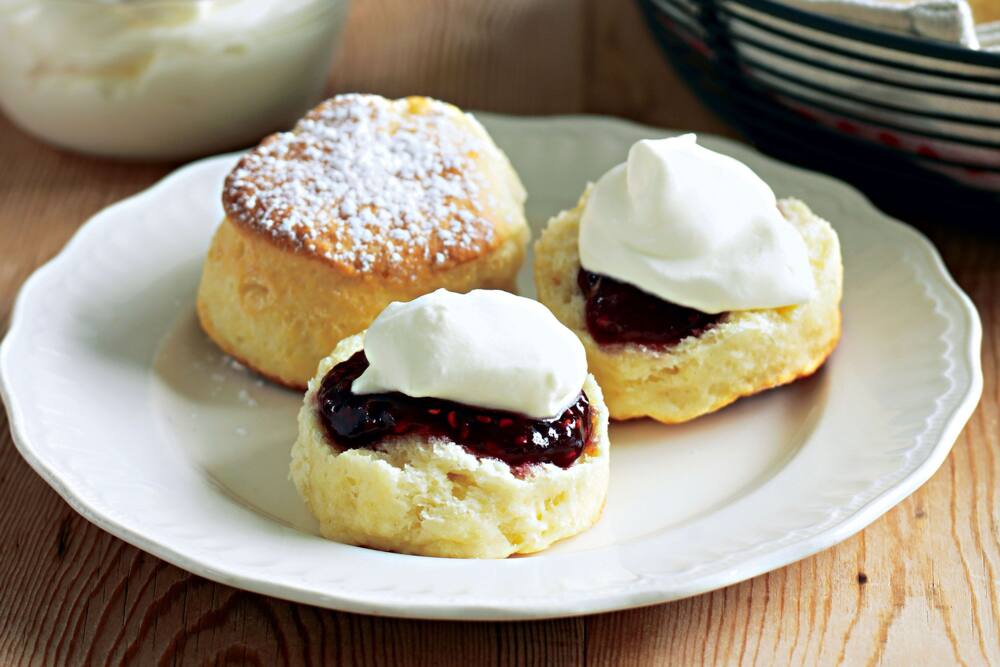 Ingredients
500 g of plain flour
Extra plain flour for dusting purposes
Two teaspoons of bicarbonate soda
Two teaspoons of cream of tartar
Two teaspoons of caster sugar
50 g of butter (unsalted)
25 g of soft vegetable shortening (solid fats)
300 ml of buttermilk
A whisked egg
Cooking procedure
First, heat the oven at a temperature of 220 degrees Celsius.
Spread a baking sheet using baking parchment.
Pour the plain flour into a bowl containing a mixture of cream of tartar, sugar, and bicarbonate soda.
Drop the slices of vegetable shortening and butter into the flour mixture.
Mix the contents using your bare hands and then pour in your buttermilk.
Mix the contents well until a dough forms.
Dust (using the extra flour) your work surface and then spread your dough.
Subdivide the dough into equal scone-shape sizes using a fluted cutter or your hands.
Assemble the scones on your prepared baking sheet and brush them with the whisked egg.
Cook the scones for around 12 minutes or until they are dry and light.
Remove the ready scones from the oven and allow them to cool.
You can serve your scones alongside your favorite drink.
2. Buttermilk fried turkey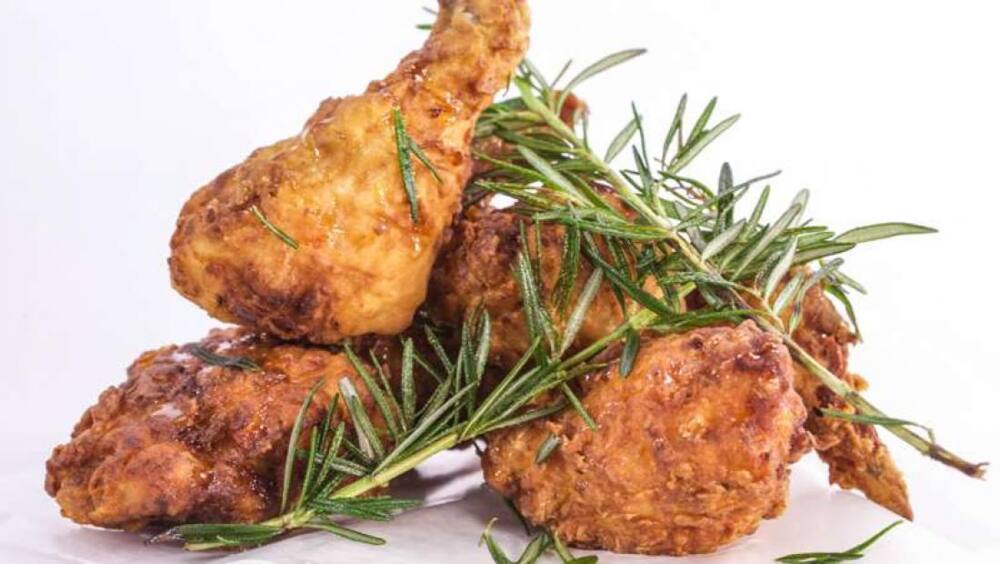 Ingredients
450 g of turkey breast (skinless)
284 ml of buttermilk
100 g of plain flour
½ teaspoon of celery
Two teaspoons of paprika
One teaspoon of garlic powder
Cooking oil
Cooking procedure
Slice the turkey breast into slices and soak them in buttermilk. Store the soaked slices in a cool place for at least an hour.
Preheat the oven to a temperature of 220 degrees Celsius. Insert the roasting rack over the roasting tin.
Mix the paprika, garlic powder, flour, and celery salt in a bowl.
Season the mixture to your desired taste.
Remove the pieces of turkey from the buttermilk and then coat them evenly by tossing them over the flour mixture.
Heat some oil in a large frying pan and then deep in a cube of bread. Cook for 30 seconds or until it browns.
Add the pieces of turkey (in batches of 4 to 5 bits). Fry them until light gold. Do not darken them since they will be cooked again over the oven.
Transfer all the fried pieces to the oven and cook them for ten minutes.
You can serve the pieces alongside your favorite meal.
Despite the fact that buttermilk is made out of milk, the processed product is more nutritious than the original one. This is because buttermilk consists of 99 calories, 2.2g of fats, calcium, potassium, vitamins, and traces of phosphorous while whole milk contains 157 calories and 8.9 g of fats. Considering the easy methods on how to make buttermilk at home, and its wide range of usage, people should embrace the product. Secondly, you can store your sour milk for later use.
READ ALSO: