- Tito Mboweni recently said South African Airways should shut its doors
- The new finance minister has since received serious backlash from various sectors
- The ANC's national executive council said it's important for members in government to tow the party line
PAY ATTENTION: Click "See First" under the "Following" tab to see Briefly.co.za News on your News Feed!
The ANC national executive council lashed out at Finance Minister, Tito Mboweni for his comments about the South African Airways debacle when he said the national airline should close its doors.
The NEC has since said ANC members in government positions should stick to the party's resolutions.
Briefly.co.za reported last week that Mboweni said the troubled government-run SAA should close its doors.
Mboweni added although he believes the ailing airline should be shut down, it is not in his jurisdiction to make decisions over its future. SAA has not generated a profit since 2011. The only reason it has survived since is due to government bailouts.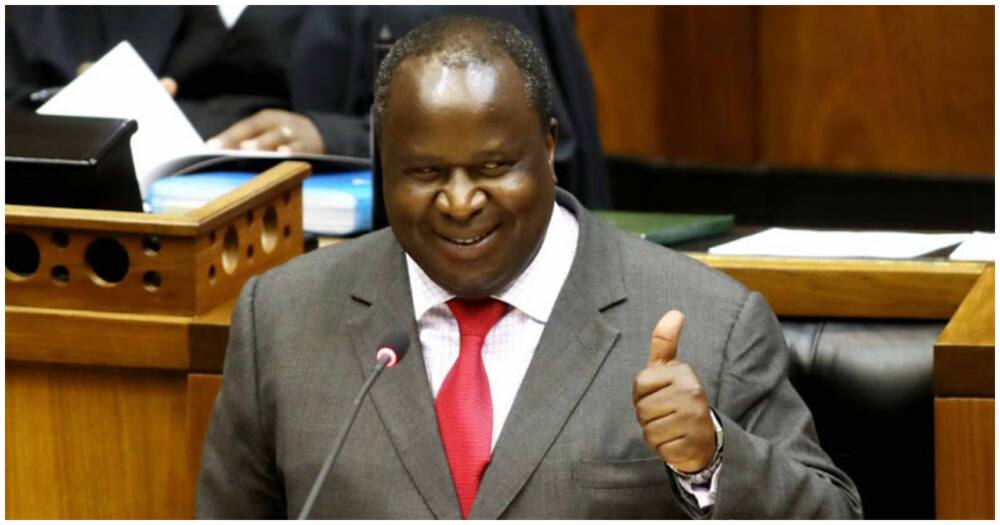 Credit rating agencies have, on numerous occasions, said the airline is draining government's funds. Mboweni, during an investor conference in New York, said it's loss-making, adding that government is unlikely to sort out the current situation, "so my view would be close it down."
It recently received R5 billion cash injection from government.
Mboweni had received severe backlash since making the comments. Trade unions, other political parties and other sectors criticised the minister for his comments. Eyewitness News reports the ANC NEC is also concerned about his remarks.
PAY ATTENTION: Save mobile data with FreeBasics: Briefly is now available on the app
Pule Mabe, the ANC spokesperson, said it's vital for members to stick to the ANC's resolutions, adding that through patience and through its deeds, members continue to affirm policy positions and the movement.
Pravin Gordhan, the Public Enterprises Minister, released a statement three days after Mboweni's remarks. Gordhan said SAA is a good airline, but added it's a poorly run company.
Gordhan told the airline's board to implement its turnaround plan as soon as possible and with greater urgency.
READ ALSO: Fears arise that State Capture Inquiry's integrity may be compromised
Gordhan's ministry urged the airline to implement changes to make it financially stable.
The ministry said senior management need to identify issues. It then needs to implement solutions to steer away from further financial strain.
The spokesperson of the Ministry of Public Enterprises, Adrian Lackay, said when looking at the medium-term budget policy statement, it's clear the ailing airline will no longer get bailouts from government.
According to reports, corruption and maladministration are to be blamed for the government-run airline's decline.
Enjoyed reading our story? Download BRIEFLY's news app on Google Play now and stay up-to-date with major South African news!