For people of influence, balancing the fame, expectations, and criticism can be a daunting task. A little slip like what happened to Emtee could stir up controversy. Luckily, the Roll Up hitmaker understands everything that comes with the lifestyle. So, what really happened to Emtee?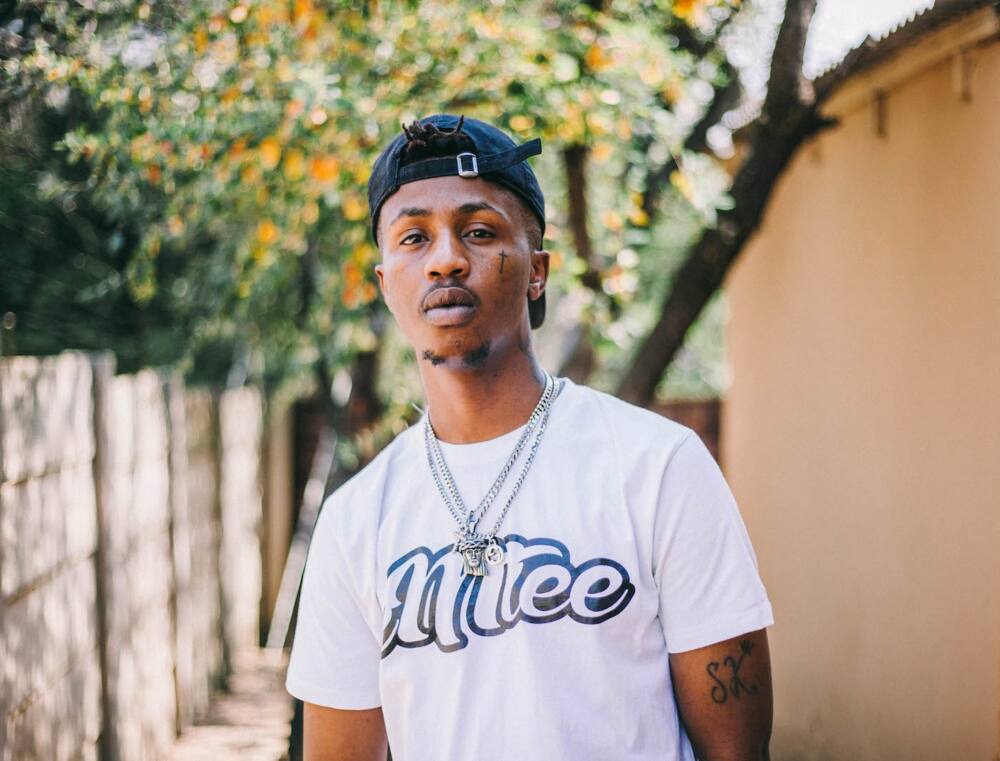 Mthembeni Ndevu alias Emtee is one of the rising stars in Africa. Emtee's musical journey began when he was still a kid, but he started making some coins out of it at the age 17. However, his breakthrough in the industry happened in 2015 after the release of Roll Up. The Matatiele born rapper even collaborated with Wizkid and AKA. In the same year, he won the Song of the Year award during the South African Hip Hop Awards. Ever since, Emtee has released three studio albums and one EP. As his music portfolio increased, so did his popularity. Emtee's music took over the airwaves, and he got booked for various shows.
READ ALSO: Emtee blasts critics and people who 'snitch' on his sacred culture
Emtee latest news Emtee
So much has happened since Emtee's rise to fame. Here is a roundup of Emtee latest news.
Emtee falls on stage
On July 8th, 2018, Emtee was scheduled to perform in Lephalale, Limpopo. During his performance, Emtee fell on stage. Even before the show could end, the news about what happened to Emtee on stage spread on social media. Some fans sympathized with Emtee while others were quick to point at his lifestyle. In the meantime, Emtee was carried off the stage. He stated in an interview that he lost consciousness for some time. By the time he snapped back, he could not comprehend what was going on.
Majority of the current generation rappers glorify money, fame, and drugs. As such, drugs such as weed and codeine are somehow part of the lifestyle. For Emtee, seeing his idol, Lil Wayne walk around with a cup of codeine concoction influenced him to start sippin'. He would drink about a liter of the codeine concoction each week. Emtee also encouraged his friends to try out the codeine concoction. He stated in an interview that the concoction calmed him down and slowed his heart rate. Also, he, directly and indirectly, encouraged his fans to use the codeine concoction through his videos and music. He has also admitted that he had taken weed for some time.
Naturally, the public had a reason to link Emtee falling on stage to his drug abuse. As the Emtee video spread, most people opined that he should seek help to solve his drug problem. Others used the incident to create awareness.
Emtee news after the fall
After some time, Emtee decided to give an account of what happened to him. In an interview with ZAlebs, he denied claims that drugs were to blame for the fall. Instead, Emtee stated that he fell because he was fatigued and overwhelmed. Moreover, Emtee said that he had back to back shows days before heading to Lephalale, in addition to having traveled by bus to the event as he stated in an interview with MetroFM. He woke up some minutes before hitting the stage. Therefore, Emtee believes that he fell because he lost concentration.
Emtee drugs free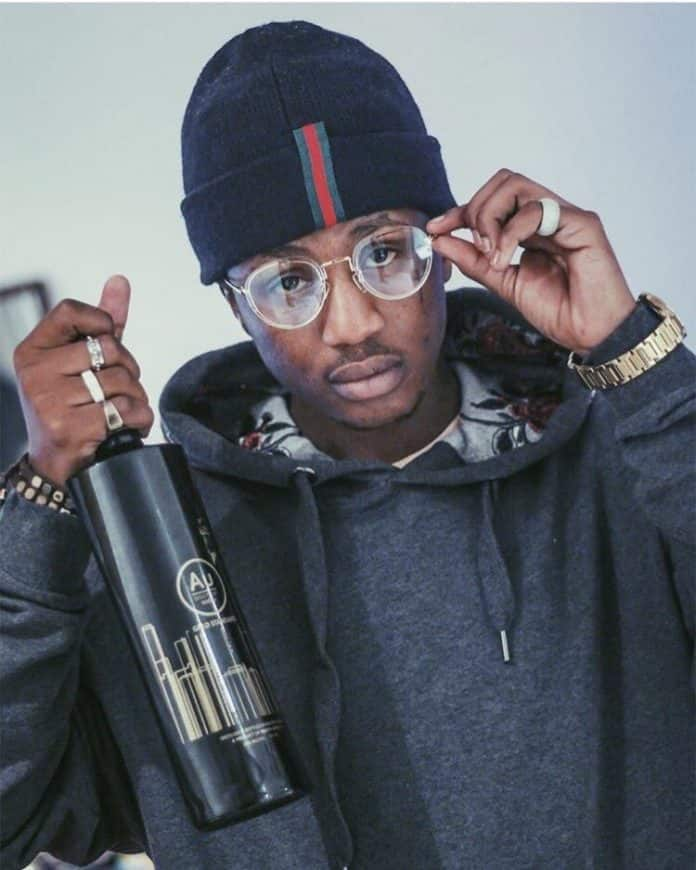 The Limpopo incident was a wake-up call for Emtee. First, a post on Emtee Twitter account suggested that he was free of all narcotics. Emtee also shared his drug recovery story in an interview with DRUM. He joined a wellness center in Bloemfontein. To Emtee, the experience at the wellness clinic was all about finding himself. So, for 21 days he received psychological support and opened up about his struggles. During this time he had limited communication from outside. Emtee also got pills that helped him during the recovery phase.
At the end of his stay, Emtee purposed to make several changes in his life. First, he decided to stop depending on drugs. Then, he created boundaries for him and his family. He chose to focus more on becoming a responsible dad and providing a decent home for the family. Emtee, a father of two, hopes to spend as much time as possible with his children. As for his crew and friends, they will have to call first before visiting Emtee's house. Also, Emtee now keeps a journal where he documents his thoughts and refers to when facing challenges. Lastly, Emtee wants to use his platform to influence others positively.
Emtee 2018 EP
Emtee released his EP titled DIY2. The EP features artists such as Saudi, Sjava, and Simz. Emtee and his crew intend to take African rap music to the next level. The EP is available on iTunes and Amazon.
READ ALSO: A look at what South African celebs do over the weekends
Emtee is no stranger to controversy. Last year, Emtee Instagram post exposing his private parts made him the talk of the town. Like most of us know, some things like what happened to Emtee occur so that we can learn and grow. For Emtee, each setback and incident has been a valuable gift to him. As he uses his platform to influence change.
READ ALSO:
Money comes, money goes: Rapper Emtee lives a life of luxury but says it's not all about the money