How to make dumplings with flour from scratch
Dumplings were originally used when meat was scarce, therefore, it was considered food for peasants in those days. Nowadays, they are a very popular meal especially in cold countries and that applies to South Africa in the cold months. Dumplings are easy to prepare and require two basic ingredients; wheat flour and water. In addition, they take a considerably short preparation time. Here is a detailed recipe on how to make dumplings with flour from scratch.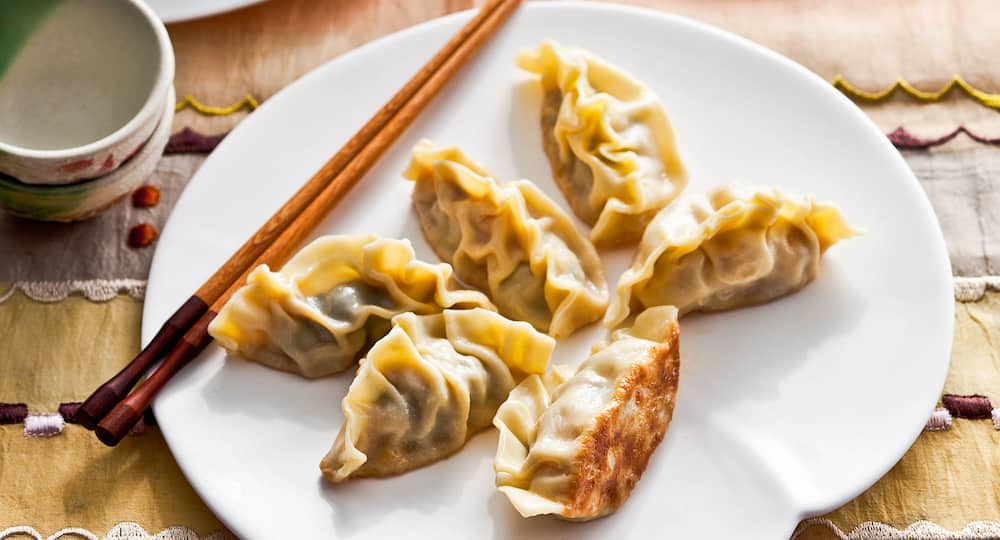 Wondering how you can prepare dumplings using flour from scratch? You no longer have to order your favorite dumplings from the nearest restaurant. Simply follow this do it yourself easy dumpling recipe and you will be your own chef in their preparation. It is also important to note that dumplings can be eaten at any time of the year just like any other meals.
READ ALSO: Lemon meringue recipe with condensed milk
Simple dumpling recipe to try
There are various easy dumplings recipe that you can try at home. Here are some of the simple ones that you can try as a beginner.
How to make dumplings with flour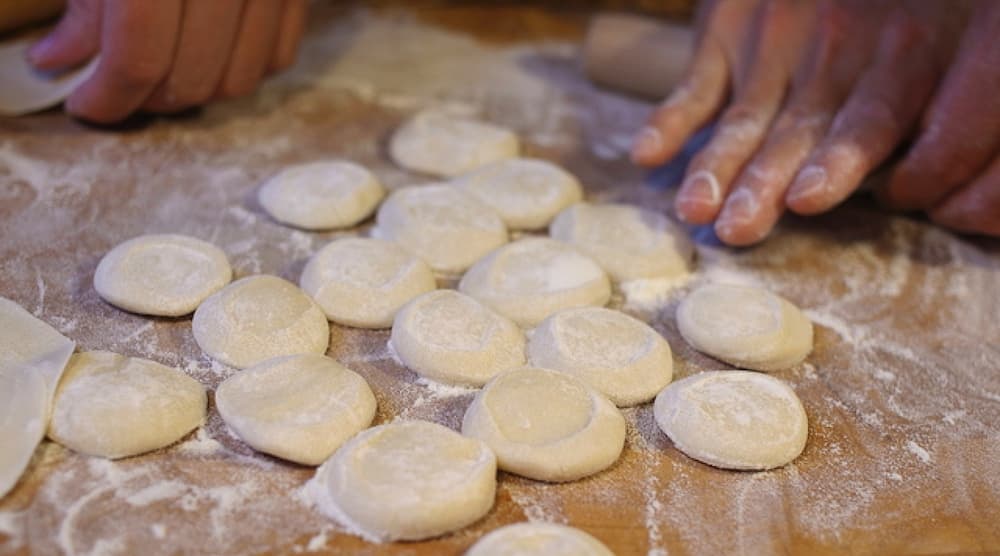 Below is an easy to prepare dumplings recipe for a family of 6. It takes a preparation time of approximately 20 minutes to make these Asian dumplings.
Ingredients:
2 cups of flour
1 teaspoon of salt
1 tablespoon of baking powder
2 tablespoons of vegetable oil
1 cup of warm water
Enough filling of your choice
Soup for broth.
Preparation steps:
Mix the flour, salt, baking powder and then add water.
Mix until it becomes smooth to form the dumpling batter.
Roll into a smooth ball the dumpling batter of kneaded dumpling dough prepared above.
Let the dough rest for about 10 minutes as this will assist the texture and consistency of your dumpling batter.
Divide the dough into 2-4 sections. Begin with one section and cover the others with plastic wrap to keep them moist so as to give you ample time to form each dumpling without your dough dry out. You can skip this step once you are able to make dumplings quickly, or if you have help filling them.
Divide each dough rope into segments that are less than 1 inch long. Making same sized dough segments means that there will be consistency in the size of the dumplings.
Repeat the process with the remaining dough. If you have aid, have them begin filling and sealing the dumplings while you are still making the dough skins.
Boil the broth and place the dumplings.
Reduce the heat and cook them for 5 minutes.
Serve the dumplings in broth.
How to make dumplings for soup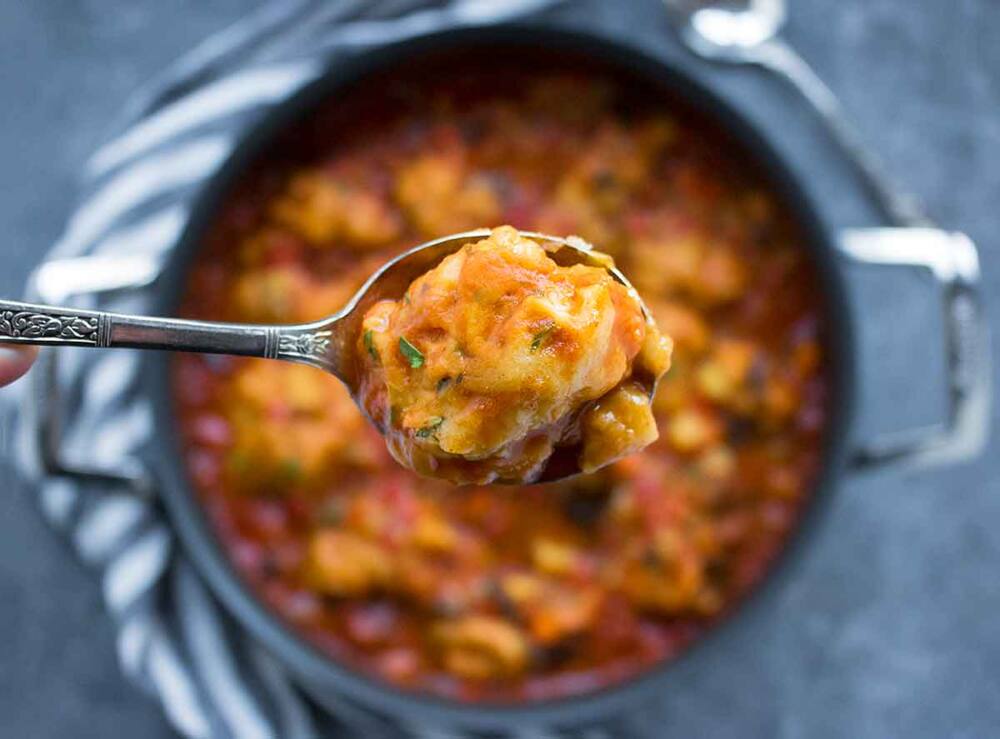 The dumplings can be placed in the soup and act as an extender for the meal. Below is a dumplings recipe easy preparation for soup. This recipe for dumplings is for 6 people.
Ingredients:
2 cups of all-purpose wheat flour.
4 teaspoons baking powder.
1 teaspoon of salt to taste.
1 cup of milk.
Preparation steps:
Sift the flour together with the baking powder and salt into a bowl.
Add water or milk and make a batter which can be dropped from a spoon.
Place a spoonful of the batter into the soup you had prepared when it is nearly cooked. Ensure there is plenty of liquid in the cooking pot, but at the same time, try to keep the dumplings on top of the vegetables and meat or both.
Cook for 15 minutes.
The meal is now ready so you can serve with the meal of your choice like vegetables.
How to make dumplings for stew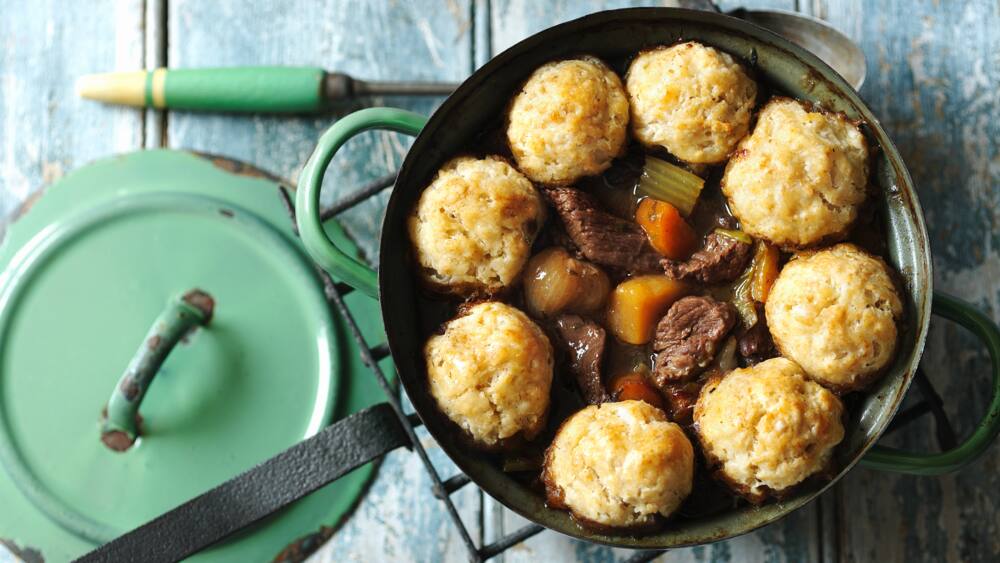 With beef stew, your dumplings will taste amazing. Below is a simple dumpling recipe you can prepare at home and enjoy with beef stew. The recipe is for a family of four, and it takes approximately 2 hours to cook the dumplings and the beef stew.
Ingredients for the dumplings
125g of wheat flour
1 tablespoon of baking powder
Salt to taste
60g of suet
Water for making the dough.
Ingredients for the beef stew
2 tablespoons of olive oil
25g of butter
750g of chopped beef steak
2 tablespoons of wheat flour
2 crushed garlic cloves
175g of peeled baby onions
150g of cut celery
150g of chopped carrots
2 chopped leeks
200g of swede which has been cut
500ml of beef stock
2 fresh bay leaves
3 tablespoons of thyme leaves
500ml of beef stock
2 fresh bay leaves
3 tablespoons of chopped flat leaf parsley
1 tablespoon of balsamic vinegar to taste
Sauce to taste
Ground pepper
150 ml of red wine (if available)
Preparation steps:
The oven should be preheated to 180C/350F.
Heat the butter and oil, and then fry the beef until it turns brown on all sides.
Sprinkle over the wheat flour and cook for an additional 3 minutes.
Fry the vegetables and garlic for 2 minutes.
Stir in the red wine (if you have), herbs and stock, and then add the sauce and the balsamic vinegar to taste.
Add salt and black pepper to taste.
Cover with a lid and put it in an oven.
Cook until the meat is soft.
For the dumplings, sift the flour into a bowl.
Add baking powder and salt.
Add water and suet and create a thick dough.
Roll spoonful of the dough you created into small balls.
After about 2 hours, remove the lid and put the balls into the stew. After that, cook for an additional 20 minutes.
Sprinkle the parsley on each of the four plates after serving the stew with dumplings.
Chicken dumpling soup recipe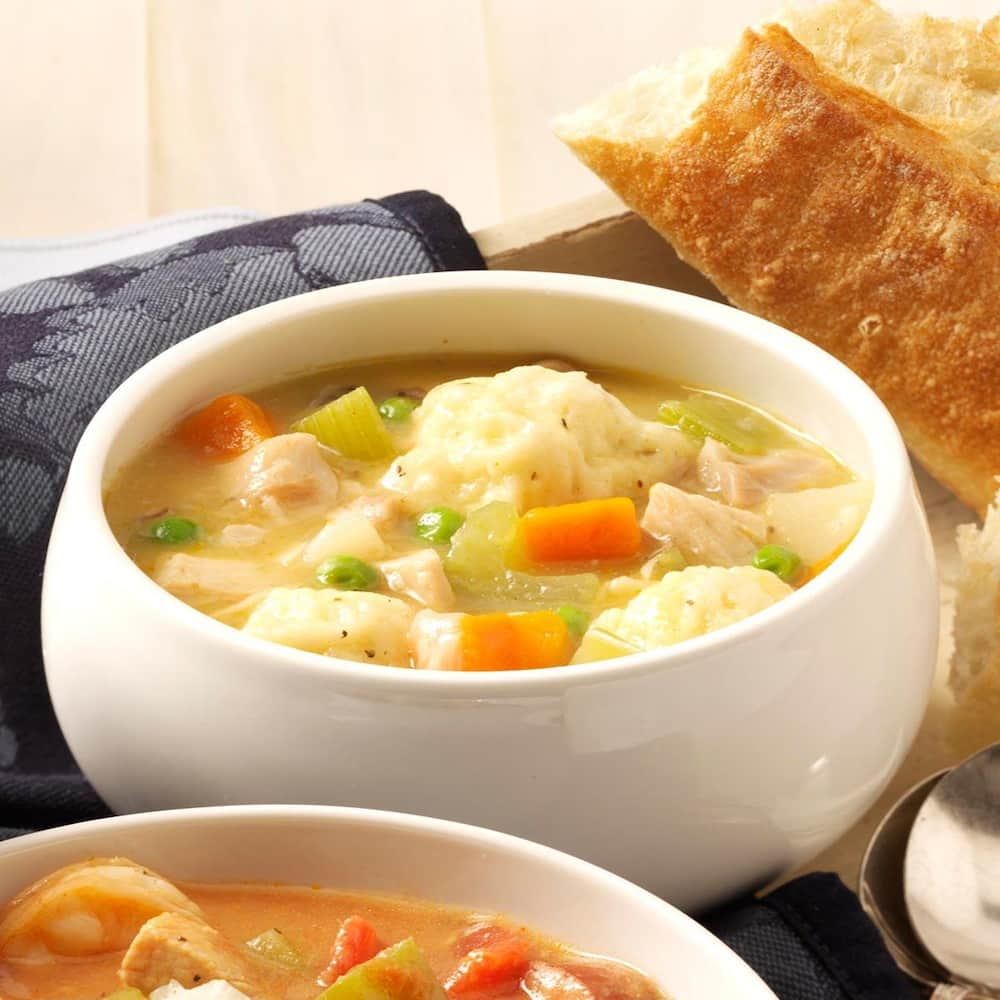 The following recipe is on how to make dumplings for soup for 8 to 10 servings using chicken.
Ingredients for soup:
3 tablespoons of cooking oil.
1 chopped onion
2 chopped carrots
½ stalk celery
Meat from one chicken, which has been cooked and shredded
6 cups of chicken broth
1 cup of fresh cut green beans
1 cup pearl barley
2 bay leaves
Salt and pepper to taste
1 teaspoon of celery salt
1 tablespoon fresh chopped parsley
Ingredients for dumplings:
1 cup of milk
½ cup of butter
Salt to taste
½ teaspoon of nutmeg
1 cup of all-purpose flour
3 eggs
Preparation steps:
Fry the onions, carrots and celery.
Add the barley, chicken, broth, green beans, parsley, bay leaves and celery salt.
Cook until the barley is soft.
For dumplings, bring the milk to a boil and add nutmeg and salt.
Remove from heat and immediately add flour stirring until the dough leaves the sides of the pan.
Add the eggs one at a time until a sticky dough is formed.
Add the salt and pepper into the soup to taste.
Add spoon sized balls of dumplings until it rises.
READ ALSO: Cape Malay pickled fish recipe
How to make dumplings at home is easy and fast since all the ingredients are readily available. The dumplings can be served with a variety of soups depending on your taste.
READ ALSO
Best butternut soup recipe South Africa
Crispy Eisbein recipe South Africa
5 best beef mince recipes
10 delicious pasta and mince recipes in South Africa
Banting diet recipes
Source: Briefly News