Top 10 songs in South Africa now 2018-2019
South Africans are party people, and that is why if you have noticed, South African musicians get to release new albums frequently for their fans to enjoy. The entertainment industry in South Africa seems to be headed for greatness, as South African hit songs being released now and then. Currently, South African songs are going international, and that is something that any Mzansi citizen should be proud of. There are Top 10 songs in South Africa now 2018 that are trending. These are the songs that have become so familiar with people's ears in 2018.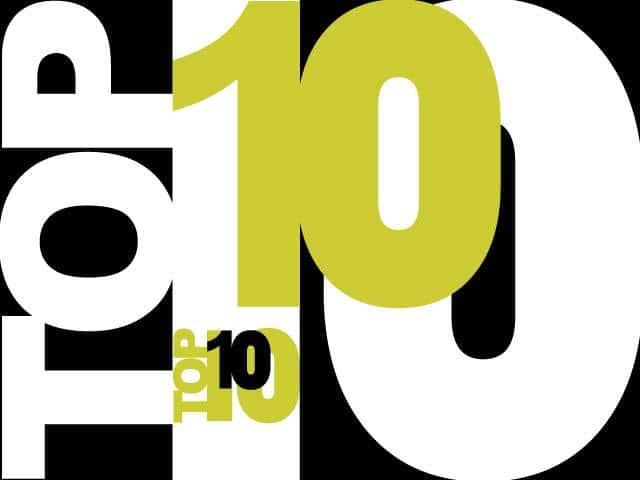 Keep reading this article and get a hint of these top songs.
Best South African songs in 2019
1.Intombi
Number one on our list is none other than Sjava's new single known as Intombi. Sjava is originally known as Jabulani Hardee, and he is currently signed in with Ambitiouz entertainment. He is known to be an emotional artist, and this is evident in most of his songs. Intombi is another song too that depicts much about the emotional character of the artist.
This is one of the South African top songs that is like an anthem to those that are always afraid of approaching a woman. Much is not known whether Sjava is talking more about himself approaching a girl or it is just a motivational song to his fans.
2. Lazaro by Muungu Africa featuring Busiswa and Naniola
As expected, the open mic production released a brilliant version of Lazaro which was done by the Muungu Africa band. The song featured Busiswa and the famous artist in Nigeria, Naniola. Lazaro is a hit song, and nothing less was to be expected from the Muungu Africa trio by his fans. The track is the type that will get you rocking your head until the last line of the song. So, if you love passionate and sentimental songs, this one is for you. It talks about a man whose heart is broken because his wife left him and it is quite touching to listen to.
3. As'phelelanga
This is the track that hit the South Africa's charts by storm; it is a song by one of the best South African artists who is known as Vusi Nova. This is one of the top 10 songs in South Africa now 2018 that pays tribute to the gone South African artists. The track also features Jessica Mbangazi. People shared, tweeted and talked so much about As'phelelanga on social media.
4. Banomoya
This is undoubtedly the hit song of the year. Prince Kaybee released it in 2018, and it is a song that will get you dancing once you hear it. The instrumental part of this song too is out of this world, as the beats are so deep, and it will surely raise your mood. The song features Busiswa and TNS. Busiswa is one lyrical goddess, and she uses humor to try and bring up what she is trying to say.
5. Vur Vai
This is a song by Kwesta that he released on the 25th of September, 2018. The rapper has been on the limelight since 2015, and it seems that his talent is finally paying him off. Vur Vai has a hip-hop sensation combined with a Kwaito sensation and a mid-tempo rhythm. Kwesta raps about an alcohol addict who will not leave the club for anything in the world. This is a summer song that will get you missing the party days that summer brings up.
6. Deeper
This is another track that got the Mzansi people dancing all night in clubs and parties. It is because the track is a hit and from one of the best artists in South Africa, and for sure you would not expect anything less than a hit from this artist. The simple but strong vocals Holley Rey depicts in the track will make you fall in love with it while the beats are sure to make you stand on your feet and dance.
7. Monate mpolaye
If you are a Cassper Nyovest fan, then I bet this year you have had the best of his music. The fact that Cassper Nyovest featured in this song by DJ Sumbody is a clear indication that the song would be a hit and it sure became a hit because people loved it. The song has received excellent reviews all over the country since the day it was released. It brought an unfamiliar setting for Cassper Nyovest, but he did it once again and pulled through the lyrics to give his best.
8. Macala
This track comes from mlindo's latest album Emkhaya. The song featured three of the best artists in South Africa, Thabise, Steesoh and Kwesta too. The song's title 'Macala' means 'it's about to go down' in which the experiences of the native black people are celebrated. The song is no doubt a hit attributing to the strong vocals of Thabise and Steesoh while Kwesta gives the song a hip-hop feel to make it a masterpiece that people will love.
Famous hip hop son in South Africa top 10 songs
9. King
There is no doubt that South Africans are in love with hip-hop music, and the fact that they show the love openly is the reason why they get so many hip-hop artists dropping hits after hits of hip-hop music. In 2018, South African hip-hop artists have dropped hip-hop tracks. King is a song that was so famous in 2018. The track is the latest SA music that features the A$AP Ferg who is an international artist, and that is why it topped in South Africa since people wanted to listen to it over and over again. 'king' is a beautiful song to listen to, and it gives insights on what the rapper thinks about himself.
READ ALSO: Latest SA music hits 2018
The best SA house music new releases
10. Drive
This is the track that got most of the Mzansi music lovers talking and feeling proud about the music industry in their land. Their legendary DJ did it once again. He brought South Africa's music industry in the limelight and on to the global platform. The fact that the song had David Guetta and Delilah Montagu featuring it was just another proud feeling, the way you feel when your countryman is shining internationally. The song is number six in David Guetta's album which is titled '7'. Delilah Montagu, a 20-year old based in London girl is responsible for the beautiful vocals in the song.
Conclusion
South African music has been quite a success and an uplift for most talented South African musicians. Above are the top 10 songs in South Africa now 2018 that most people were listening to all around the year. Take your time and listen to each of them and you will see why the South African music industry is on the road for greatness.
READ ALSO:
Proudly South African: Duo addresses issues in SA in hilarious song
Best Cassper Nyovest songs 2018
Source: Briefly.co.za