What is in a cup of coffee that makes you long for it? Well, Black Coffee songs have that richness, deepness, and soulfulness that sooth the ears and the heart. The South African award winning DJ, singer, producer, and songwriter has been in the music industry for over two decades. During this period, Black Coffee has released five studio albums as well as a live DVD.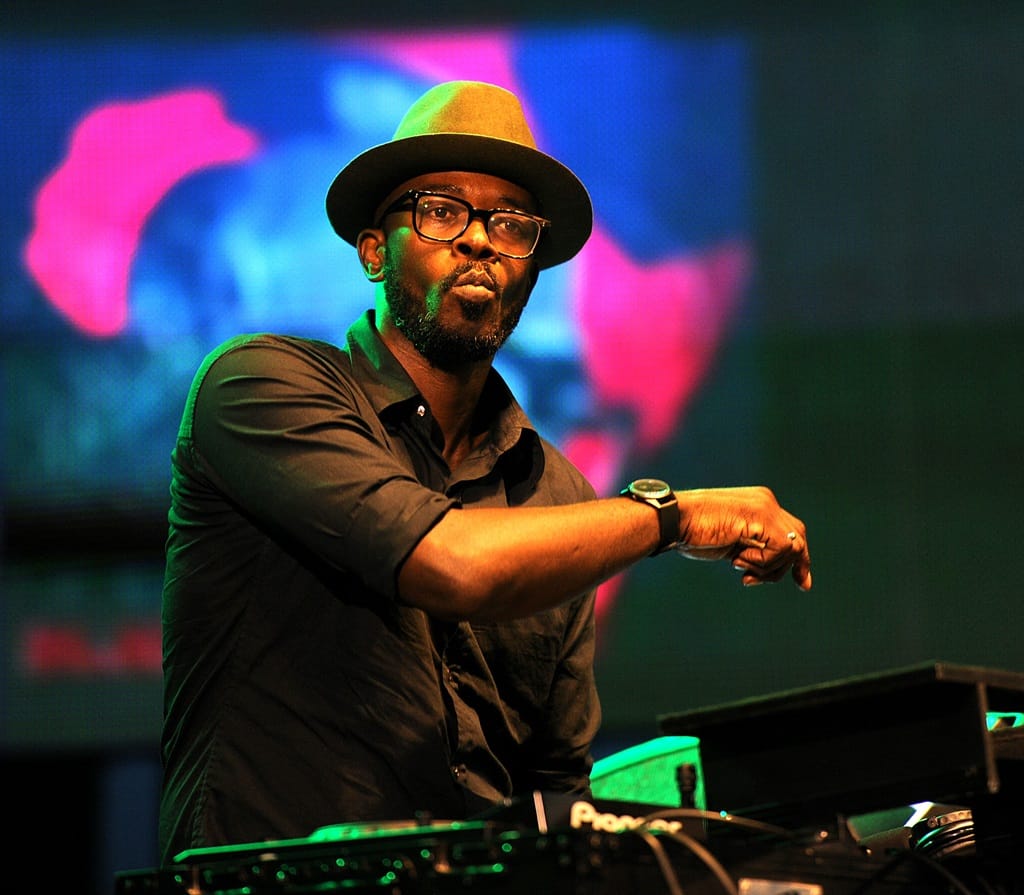 Nkosinathi Innocent Maphumulo aka Black Coffee specializes in Kwaito dance music. The 42-year old producer and singer has worked with local and international artists. Below are some of the Black Coffee songs.
READ ALSO: Supporting local talent: DJ Black Coffee buys young artist's portrait of him
Popular DJ Black Coffee songs
Turn me on- Black Coffee featuring Bucie
This single is from the enhanced mix series Defected in the House Ibiza 2009. The song also featured in the Africa Rising DVD by Black Coffee. Brucie's soulful voice sets the mood for this song, while the signature afro beats by Black Coffee makes the song even more exciting.
Superman- Black Coffee featuring Bucie
Black Coffee and Bucie collaborated on another masterpiece that would feature in the Africa Rising DVD. This live video features a band that complements the electronic beats by Black Coffee.
Crazy- Black Coffee featuring Thiwe
Crazy is a sad love song that speaks about the emptiness and loneliness after a breakup. The track is from the Home Brewed album.
Juju- Black Coffee featuring Zakes
Juju features the famous pop star Zakes Bantwini. The hit single is a tribal love song that is perfect for the dance floor. The song earned a nomination for the record of the year award during the 16th yearly South African Music Awards.
Gratitude- Marie Joly, Black Coffee featuring Rebecca Murray
As the name suggests, the Gratitude track is a thanks giving song from Marie Joly's Sophomore album. The smooth vocals by Marie and Rebecca blend perfectly with the vibrating drums and the hypotonic baseline.
Stuck in Your Love- Black Coffee featuring Azola
This hit track is from the Pieces of Me album. The single is a love song with a tribal touch in a modern setting.
Traveller- Black Coffee featuring Nomsa Mazwai, Black Nation
This soulful jam encourages you to forge ahead and build your dreams. With a courageous heart and a determined spirit, you can achieve anything and conquer everything. No boundary or rule should serve as an obstacle to your goal.
We Dance Again- Black Coffee featuring Nakhane Toure
If you love house music, then this song is a must-have. The catchy beats and lyrics will have you singing the track in your head. This track inspired #Wedanceagainchallenge on Instagram.
Skhuzile- Black Coffee
This song is one of the first projects by Black Coffee as a mainstream artist. The track is from Black Coffee's self-titled LP that was released in 2005.
Deep in the Bottom (of Africa) Black Coffee featuring Monique Bingham
This conscious social song speaks about racial issues in South Africa. The hit inspires joy and hope despite the struggles you may face. Monique Bingham's voice perfectly executes the message while Dj Black Coffee's beats will make you dance your problems away.
Come with Me- Black Coffee featuring Mque
Do you recall how far you have come? This tune is all about humble beginnings and future promises.
You Rock My World- Black Coffee featuring Soulstar
This jazzy love song debuted in 2011 during Africa Rising live performance.
Your Eyes- Black Coffee featuring Shekhinah
The mellow voice of Shekhinah will make you fall in love.
Other notable hits by Black Coffee include;
Black Coffee 2018 songs
Black Coffee has been focusing on taking African music to the world. As such, the Black Coffee songs 2018 have featured several international acts. Below is a preview of Black Coffee new song.
Drive- Black Coffee and David Guetta featuring Delilah Montagu
The Black Coffee latest song is a part of David Guetta's Drive album. Like most Black Coffee songs, the track has a very catchy afro-beats that blend with the mellow voice of Delilah. You should add this Black Coffee latest single to your playlist.
Black Coffee mix
As an established DJ, Black Coffee has released some of the best house mixes. He was also a guest DJ at the Tomorrowland festival 2018 held in Belgium.
Black Coffee new album
In an interview with Complex news, Black Coffee stated that he had been working on a new album. He said that the Black Coffee new album tracklist would feature collabos with famous stars Pharrell and Akon. As per the interview, the album's release date would be the end of August this year. However, until today, Black Coffee has not given any further communication. Also Black Coffee revealed that he would be working with David Guetta as a producer for an upcoming album.
READ ALSO: Black Coffee levels up onto LA billboard
As he establishes himself as an international act, Black Coffee is looking to venture into other genres of music. For more about Black Coffee songs, you can check out his social media page.
READ ALSO:
Source: Briefly.co.za