Pickled fish recipe - how to make pickled fish?
Pickled fish is a popular South African dish. It is commonly cooked and eaten during the Easter season. This meal is a symbol of the South African culture, and people take it with so much pride. The pickled fish recipe is easy to follow, and the ingredients are always available. The meal is quite delicious, and if prepared in the right way, you will long for this meal very often.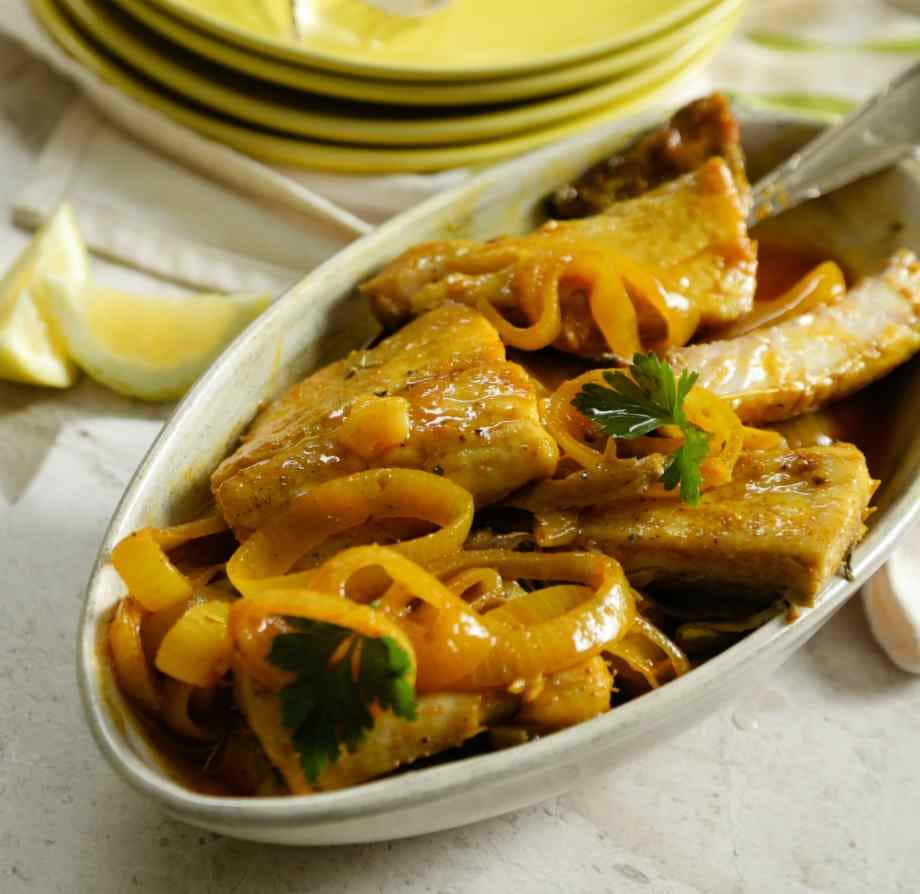 In this article, we look at the recipes for pickled fish that will enable you to prepare this meal on your own at home quickly.
There are many ways of how to make pickled recipes. The one presented below is among the best and most popular.
1. Easy pickled fish recipe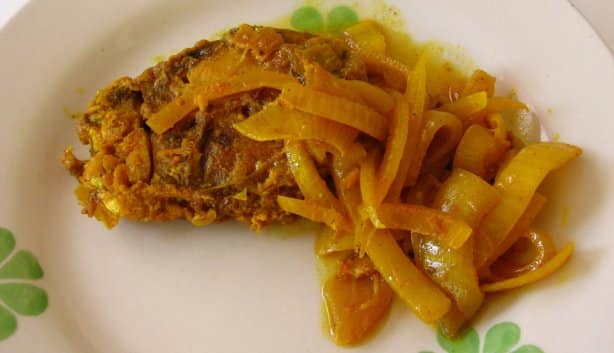 Ingredients
1.75 Cape salmon, cob
Dry white fish
Pepper
½ cup sugar
I Tbs turmeric
3 tablespoons of curry powder
4 teaspoons of salt
½ teaspoon of cayenne
750ml vinegar
125ml water
4 thinly chopped onions
6 crushed lemons
Procedure for cooking pickled fish
1. Fillet the fish and sprinkle salt and pepper on it.
2. In a saucepan, add the curry powder, salt, turmeric, cayenne pepper, sugar, water, and vinegar and mix them. Never use a pot made of iron or aluminum.
3. Add the onion rings and lemon leaves and cook for around 30 minutes.
4. Add the fish fillets into the mixture. Let the food cook for 20 minutes. From time to time, baste with the curry powder. Ensure to turn the fillets when necessary.
5. Use an enamel dish or a jar to pack the fish. Cover each layer with the hot curry sauce. After layering, if there is any leftover sauce, pour it over the fish. Let the food cool. Seal it and store it in a cool place. This fish will be ready after a maximum of 3 days. You can also add black peppercorns, cloves, chilies, ginger, and coriander seeds if you want the fish spicy.
2. Curried pickled fish recipe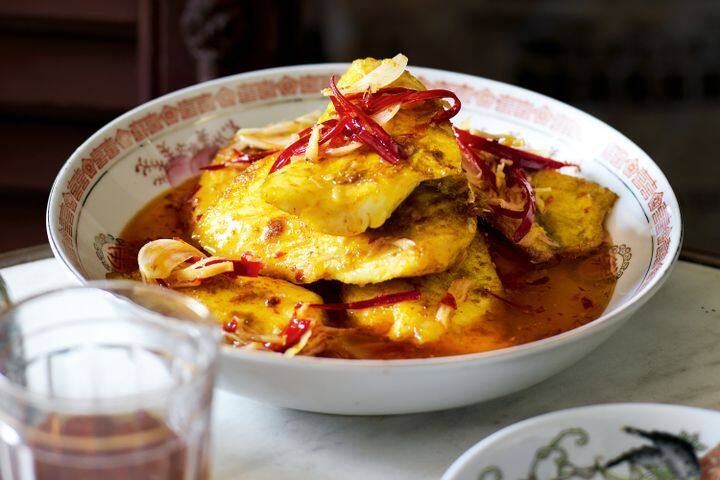 Ingredients
1.5kg white fish fillets (like hake), skin and bones removed
Sunflower oil
80ml cake flour
750ml white grape vinegar
15ml turmeric
30ml mild curry powder
5ml salt
250ml water
250ml sugar
60ml apricot jam
4 onions, sliced into loosened rings
6 lemon leaves
Finely grated ginger,
15ml cake flour
soft white bread rolls, sliced,
Procedure for cooking curried pickled fish
1. Cut the fish into the desired portion sizes and dust them with the flour.
2. Add the sunflower oil into the frying pan and place it on the heat.
3. Put the fish into the pan to fry it. Ensure to turn all sides until it is cooked. Use paper towels to drain it.
4. Make the sauce by boiling the water, jam, sugar, vinegar, curry powder, salt, and turmeric. Then, add the lemon leaves, onions, and the ginger. Let them simmer for 10 minutes. Ensure that the onions are soft and crunchy.
5. In a bowl, add the flour and mix it with a little sauce until paste forms and then add it to the rest of the sauce. Put the mixture on high heat until it becomes thick.
6. Take a glass dish and layer the fish and onions. Spread the sauce over it. Cover it, let it cool, and then refrigerate it for 2 to 3 days.
3. Pickled fish with cauliflower pate recipe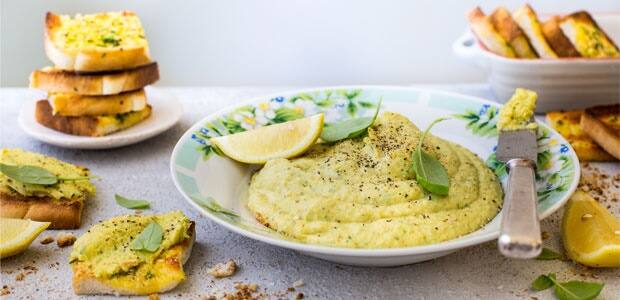 This is another recipe on how to make pickled fish. This recipe enables you to have a taste of pickled fish with some bit of lemon zest. You must make the pate and the garlic toast.
Ingredients
For the pate;
500g pickled fish
½ cup of sour cream
Fresh coriander, ½ cup
Zest
Salt and Pepper
Turmeric
300g steamed cauliflower florets
1 tablespoon of lemon juice
80ml melted butter
1 tablespoon of fresh thyme leaves
For the garlic herb toast:
60ml of soft salted butter
6 slices of bread
Finely chopped garlic
Finely chopped parsley
Pepper
Procedure for making pickled fish with cauliflower pate recipe
1. Prepare the pate by blending the fish, lemon zest, thyme, sour cream, coriander, turmeric and lemon juice in a food processor. Blend until the mixture gains a fine texture.
2. While blending the food, ensure to keep adding the melted butter in small portions until you achieve the desired fine texture of the mixture.
3. Season the mixture to suit your taste.
4. Remove the mixture from the food processor and transfer it on a serving dish.
5. Refrigerate the mixture for around 15 minutes.
6. Now that you have prepared the pate, start making the garlic herb toast, and while at it, preheat the oven to grill.
7. Mix the butter, garlic, pepper and parsley in a bowl.
8. Take this mixture and spread it on the bread slices. Then, cut the slices into quarter portions.
9. Arrange these bread pieces on a baking tray. Place them in the oven to grill for 3 minutes. They are ready when they become golden and crispy.
10. Serve this pate with the garlic herb toast and use coriander leaves to garnish.
READ ALSO: How to cook Eisbein in a slow cooker
4. Cape Malay pickled fish recipe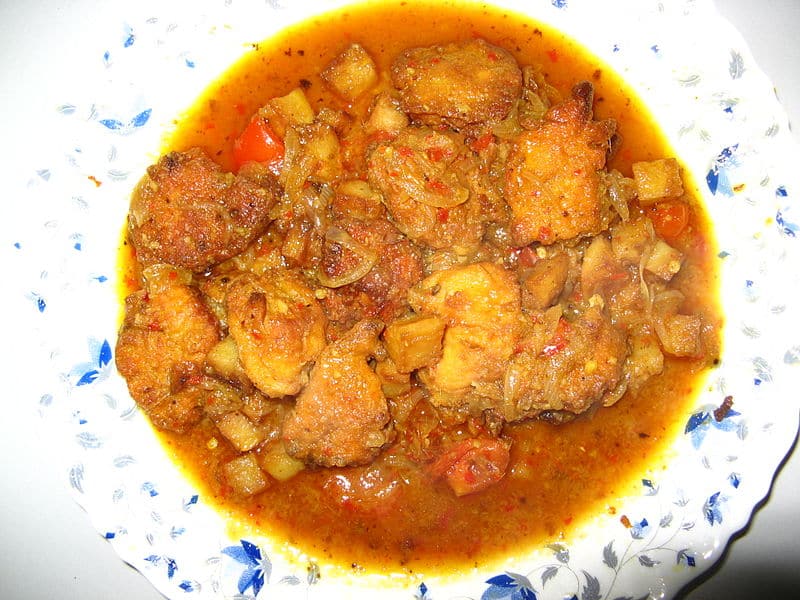 This is also another great recipe that you can use to make a delicious dish out of pickled fish. Notably, the Cape Malay pickled fish recipe is very modern and yet very easy to prepare. The first step in this recipe is cooking the fish and then making the mini rotis.
Ingredients
1 finely chopped onion
1 tablespoon of cooking oil
1 tbs of curry powder
2 bay leaves
2 curry leaves
½ tsp of powdered turmeric
4 black peppercorns
1.5 tsp cake flour
½ tsp salt
500g fillet of hake
1/4 cup of seasoned flour
3 tbs of apricot jam
3 tbs of sultanas
3 cloves
180ml of black or brown vinegar
½ tsp of coriander seeds
2 tbs cooking oil
Fresh coriander leaves
Salt and pepper
For the roti;
1 tsp salt
400ml cold water
80g softened salted butter
½ a cup of extra flour for rolling
350g cake flour
2ml baking powder
Procedure for cooking the Cape Malay pickled fish
1. Place the pot with the cooking oil on the heat. Add the onions and the spices.
2. Pour the water, vinegar, salt, jam, and the sultanas into the pot. Simmer the mixture for 10 minutes.
3. In a bowl, add the flour, cooking liquid and the sauce. Mix them thoroughly until it becomes thick. Ensure to season it.
4. On a chopping board, cut the fish into small sizes. Then, coat them with seasoned flour.
5. In a large pot, heat the oil. Add the fish and fry it for 5 minutes. Once it begins to flake, remove it from the fire.
6. Take a shallow dish. Put the fish there and spread the sauce over it. Cover it completely. Seal the bowl and keep it in the fridge.
7. After that, prepare the roti tacos. In a food processor, mix the flour, baking powder, water, and salt until pliable dough is formed.
8. Remove the dough and divide it into 14 pieces. Roll these pieces into balls.
9. On a clean floured surface, turn the dough pieces into round discs. The discs should have a 10 cm diameter. Spread butter on the discs and fold them into quarters.
10. Cover these discs with Clingfilm and refrigerate it for half an hour.
11. Form the pieces into balls again. Continue with this process of putting them in the fridge and making them into discs. You should then fry them until there are dark blisters on them.
12. Serve the pickled fish on the roti. Ensure to fold them so that they look like tacos.
What to serve with pickled fish
Now that you have learned how to make pickled fish, it is important that you know what to serve it with. Some people like eating it on its own. It can also be eaten with freshly baked bread, buns, salad or rice. Luckily, you have an option of choosing how you want the pickled fish served. Remember, fish is very high in proteins. While serving, you might want to eat it with carbohydrates to make the dish nutritious. Remember that even though pickled fish is delicious, too much consumption of it might not be healthy. But this should not hinder you from eating pickled fish when you long for a delicious meal.
READ ALSO: Cape Malay pickled fish recipe
As observed from the recipe for pickled fish above, making pickled fish is not a hard task. Additionally, you can use the spices and ingredients that you want to achieve your desired taste. For cultural reasons, many people are used to the basic pickled fish recipe. However, you can spice things up by trying the new pickled fish recipe which is the Cape Malay pickled fish. The idea of making the best pickle fish is by following the instructions carefully. Be keen while cooking so that the food does not burn. Also, use the correct amounts of spices and seasoning. Too much of something can make the pickled fish difficult to eat.
READ ALSO:
Smoked Eisbein recipe South Africa
Lemon meringue recipe with condensed milk
Source: Briefly News