Mthembeni Ndevu, also known as Emtee, is a top ranking South African rapper who has taken the hearts of many fans. Emtee new album was released on the 21st of September. Fans were beginning to worry about his drug abuse. Currently, he is now sober from the hard drugs, and he has decided to take his music seriously. He is all about business, and he has produced a fresh album that is already topping the charts and gaining views. The album itself is a work of art, and the front and back is a picture of him and his two sons, Logan and Avery. He holds them, and this is his inspiration to do the album.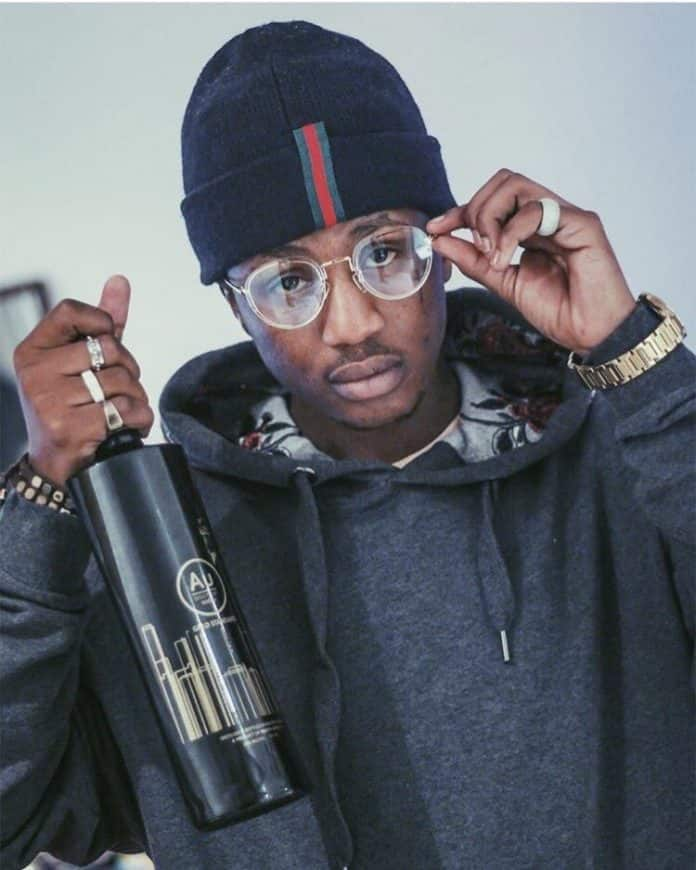 Keep scrolling onto this article, and get to know more about Emtee new album and the songs it contains.
Emtee latest album
Emtee has been on the game for some time now. He has released two albums so far, and the first is named Avery after his son, which was released in 2015. The second is named Manando and was just released last year. Emtee has been on the same label since he started dropping his albums. The label is called Ambitiouz, and it has supported his music. Emtee started loving music since he was young. Emtee new album DIY 2 is a total hit. Below are some of the songs in the album.
1. Lessons
Lessons is one of the most popular songs in his album. It is a story of what he has learned throughout his life. The song has a deep meaning, and Emtee discloses his thoughts and feelings in this song. He acknowledges that the job was not easy but he bounced back and nothing can stop him now. The song has the kind of bets that you can dance to. He raps his way to the end and the song is a hit. It has over 695000 views on YouTube. This is one of the songs in Emtee new album.
2. DIY 2
This song is named after the whole album, and Emtee gives an overview of all the songs in the album. He is changed and ready to start afresh. He raps about his music and where he wants to go in regards to his career. Emtee is no longer the same person that we always thought he is. We should expect even better from him. This is one of the best songs in Emtee album.
3. Gone
In all his sings, Emtee tells a story and this song is one of them. As compared to others, this song is the kind of song you can listen to and just relax and find your troubles gone in a moment while you enjoy the song. It is a part of the new album that is a must-have for all hip-hop lovers. Emtee is slowly taking over the industry, and we can see from the views in his new songs. Although this song has not picked many views, it is still gaining views.
4. Keep it 100
This song is one of the best from Emtee, and the beats are just over the top. This song is among the best and he features Saudi in it. The song is one to listen to on any day either in a happy or somber mood. As usual, he tells a story and he does it quite well because this song is all about speaking out. He speaks out of his music and his outstanding voice keeps you wanting more of the song. To keep listening to it, you can just download it from the internet or any music application and enjoy. So far, it has over 105000 views on YouTube. This is part of Emtee latest album.
5. Fugyezi
Once a South African, always a South African. As much, as Emtee raps like an American artist, he still has his roots very strong. Fugyezi is one of his songs that will leave you wanting more of his songs. You do not have to be South African to just feel the song and dance to it. Make sure to do an Emtee album download to listen to this one and more of his songs.
6. I need love
In this song, Emtee features Sims, and Sjava to drop an amazing one. This song tells a story of a young man in need of someone to care for him and just be there for him. This song is an encouragement to the single people out there who feel lost and would want that feeling. The three artists make it even better by bringing in their amazing voices and blend the whole song to bring it to a whole new level. Feel free to watch this song and enjoy what Emtee himself has to offer. Emtee 2018 songs are totally sold out.
7. Go on
This is also another song in the album that makes you want to dance to the sound of the beats. It brings out who Emtee is and clearly tells more than just the rap. Some view rap as a genre that is not easily understood but once you really get into it, rap is an amazing genre thanks to artists like Emtee. Listen to this song and feel free to appreciate everything that he has to offer by clicking on the like button and subscribing to his YouTube channel to listen to new songs as he releases them.
READ ALSO: Emtee house 2018 - inside pics and worth
How to download Emtee album
If you like his songs, then you need to know how to download them. On your music application, search his new album DIY 2 and download all the songs in it. You can also get a preview of all the songs so that you can download the ones that you really like. You can also watch the videos on YouTube by searching his name. All the songs that he has done are up to date and everyone is talking about Emtee new album.
READ ALSO: