During holidays, specifically Easter, you will notice that many people cook pickled fish. This is a very delicious and popular meal in South Africa. The Cape coloured pickled fish recipe is easy to follow, and the ingredients are also available. Read down below to know about the most popular South African pickled fish recipe.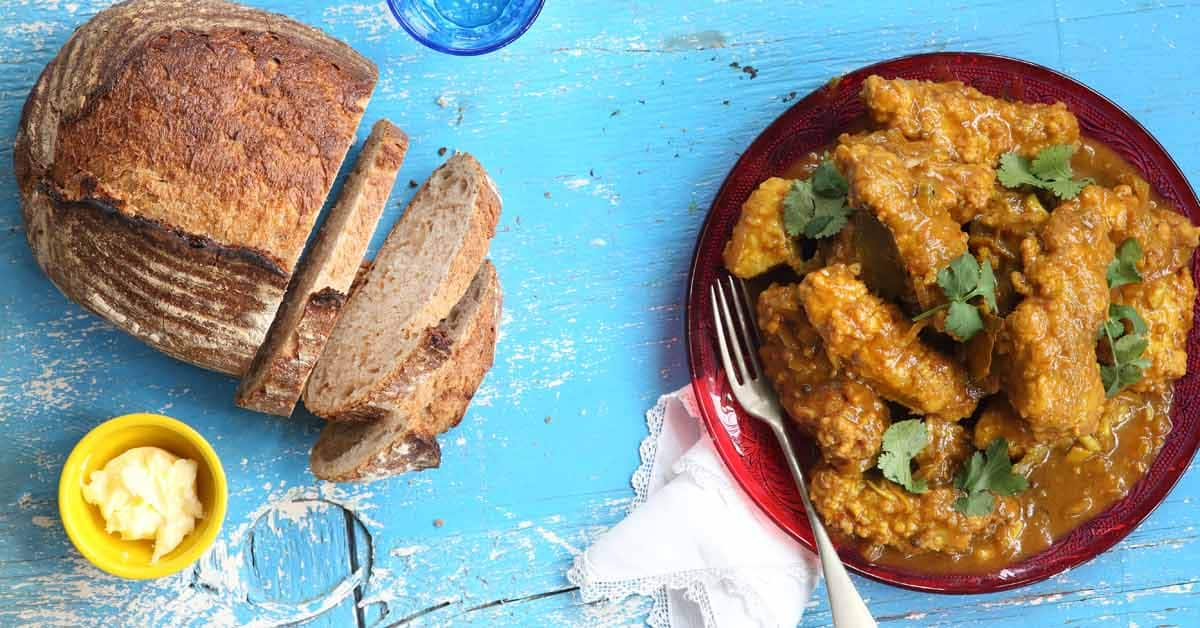 Should you want to cook pickled fish, follow the Cape coloured pickled fish recipe and other South African pickled fish recipes discussed below.
How to make pickled fish
There are several pickle fish recipes. You can add various ingredients and incorporate different styles to get the taste of the pickled fish that you desire. This discussion begins with the best pickled fish recipe ever that many people are used to in South Africa.
1. Cape coloured pickled fish recipe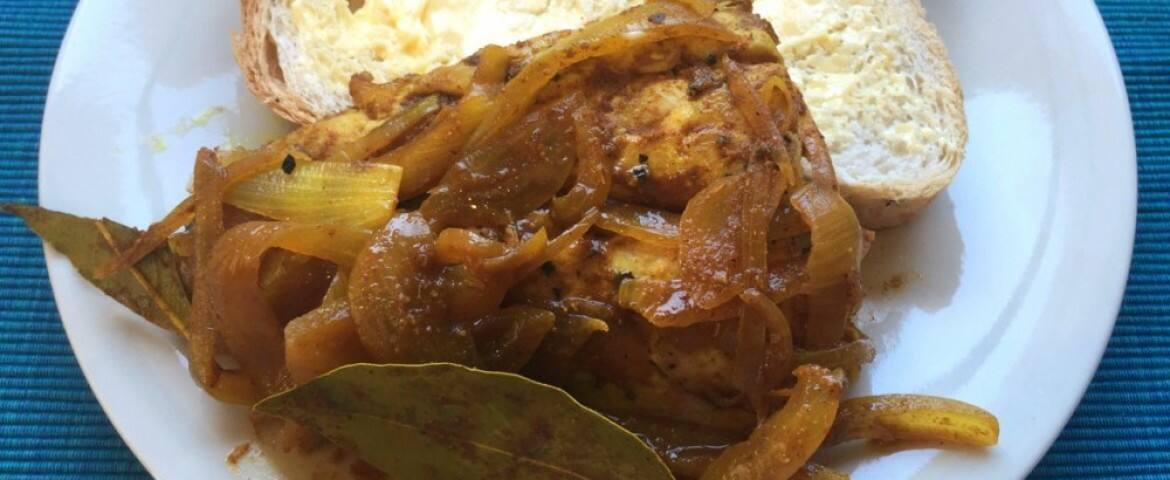 Ingredients
500g fish, preferably white fish
Sea salt
2 table spoons, flour
Canola oil
2 finely sliced onions
1 tablespoon of powdered turmeric
Fresh coriander
½ cup water
½ cup cider
200 ml yogurt
Procedure for Cape coloured pickled fish recipe
1. Cut the fish into small sizes and season it with salt.
2. Completely cover the fish with flour.
3. Fry the fish on a frying pan for 10 minutes and then remove it.
4. Mix chopped onions, turmeric powder, water, salt and vinegar in a saucepan. Let this mixture boil.
5. Pour the sauce over the fish in a jar.
6. Refrigerate the fish for 24 hours. You can serve with fresh coriander and curried yoghurt.
This is Cape Malay pickled fish recipe or simply the most popular pickled fish recipe in South Africa.
On learning how to make pickled fish, you might want to discover other ways of preparing this dish. Besides the method above, another form of cooking pickled fish is by adding a cauliflower pate. The goal of this recipe is to enable you to add a taste of lemon zest and sour cream to the fish.
2. Pickled fish with cauliflower pate recipe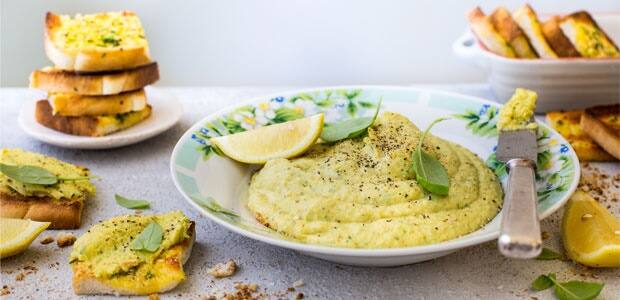 Ingredients
For the pate;
500 g pickled fish
½ cup of sour cream
Fresh coriander, ½ cup
300 g steamed cauliflower florets
I tablespoon of lemon juice
80 ml melted butter
I tablespoon of fresh thyme leaves
Zest
Salt
Pepper
Turmeric
For the garlic herb toast:
60 ml of soft salted butter
6 slices of bread
Finely chopped garlic
Finely chopped parsley
Pepper
Procedure for cooking the pickled fish with cauliflower pate
1. Prepare the pate by blending fish, thyme, lemon zest, cauliflower, coriander, lemon juice, sour cream and turmeric in a food processor.
2. Add the melted butter into the food processor in little portions.
3. Season the mixture to your taste.
4. Put this blended mixture in a serving dish and refrigerate it for 15 minutes.
5. Preheat the oven to grill and start preparing the garlic herb toast.
6. Mix butter, pepper, parsley and garlic in a bowl.
7. Cover the slices of bread with this mixture and cut the slices into quarters.
8. Place the pieces of bread on a baking tray. Grill them for up to 3 minutes until they become crispy and golden.
9. Serve the pate with the toast. You can garnish with coriander leaves if you want.
Another way of preparing pickled fish is by cooking it with mini rotis. This is a modern way of preparing this dish. Instead of using the actual tacos, mini rotis are used.
3. Pickled fish with mini rotis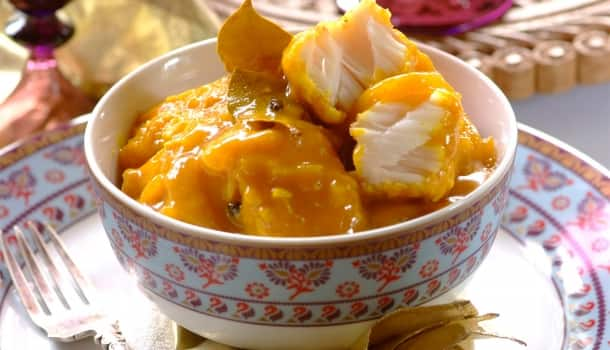 Ingredients
1 finely chopped onion
1 tablespoon of cooking oil
1 tbs of curry powder
2 bay leaves
2 curry leaves
½ tsp of powdered turmeric
3 tbs of apricot jam
3 tbs of sultanas
3 cloves
180 ml black brown vinegar
½ tsp of coriander seeds
4 black peppercorns
1.5 tsp cake flour
½ tsp salt
500 g fillet of hake
1/4 cup of seasoned flour
2 tbs cooking oil
Fresh coriander leaves
Salt and pepper
For the roti;
1 tsp salt
400 ml cold water
80 g softened salted butter
½ cup extra flour for rolling
350 g cake flour
2 ml baking powder
Procedure for cooking pickled fish with mini rotis
1. Heat a pot with oil. Add the chopped onions and spices. Let it cook until soft.
2. Add the water, sultanas, jam, vinegar and salt and then cover the pot. Let it simmer for about 10 minutes.
3. Mix flour with the cooking liquid and sauce properly until the mixture becomes thick. Season to taste.
4. Cut the fish into small sizes, preferably six portions and coat it with the seasoned flour.
5. Place the fish in a large pot and fry it for up to 5 minutes. Remove the fish once it begins to flake.
6. Put the fish in a shallow dish and cover it with the sauce. Ensure that it is completely covered. Cover the dish and ensure that it is airtight. Keep it in the fridge.
7. Prepare the roti tacos by placing the baking powder, flour, water and salt in the food processor. Blend until pliable dough is formed.
8. Divide the dough in 14 pieces and roll them into balls. Flour the clean surface and make the pieces into round discs of about 10 cm diameter.
9. Cover the discs with butter and fold them into quarters. After that, cover them with Clingfilm and place them in the fridge for 30 minutes.
10. Form the quarters into balls again, and repeat the process of refrigerating and converting them into discs.
11. Put them in the frying pan and fry them until dark blisters form.
12. When serving, pour the pickled fish on the roti and fold them so that they can look like tacos.
Unlike other recipes, preparing pickled fish with mini rotis can take a longer time. However, this meal is delicious and gives you a different taste than the traditional way of cooking does.
What to serve with pickled fish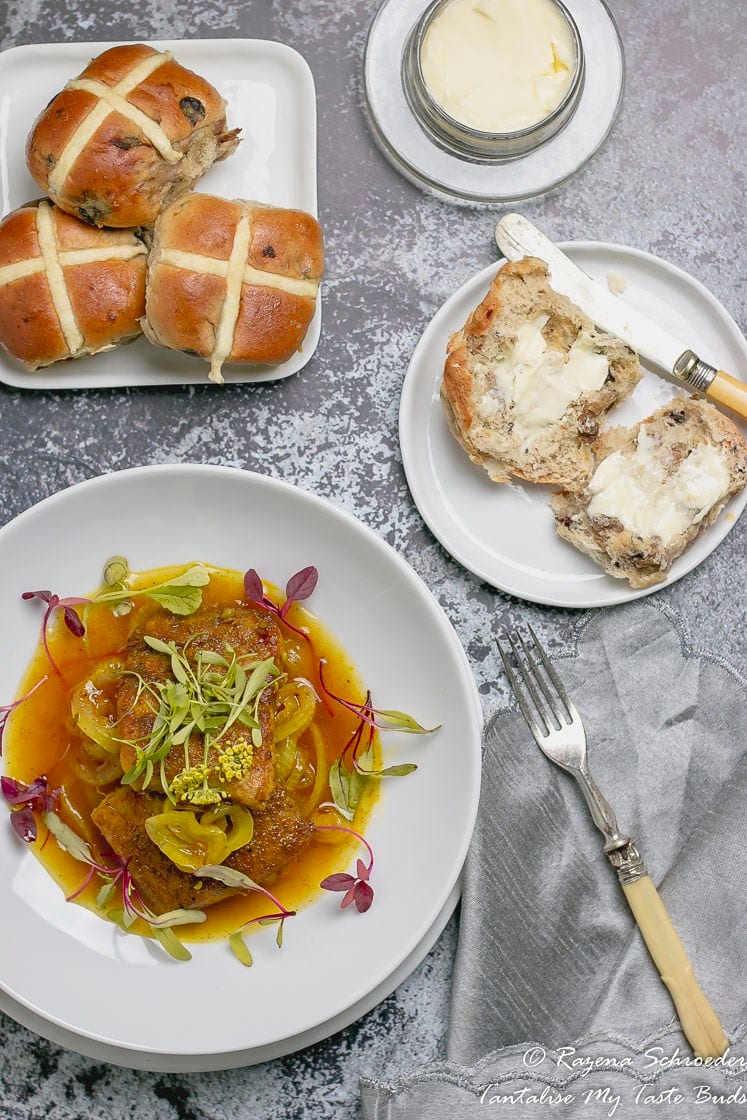 You can serve pickled fish with freshly baked bread, buns, salad, rice or fresh coriander and curried yoghurt. Since fish mainly contains proteins, you might want to serve it with carbohydrates to balance the meal.
READ ALSO: Cape Malay pickled fish recipe
Cape coloured pickled fish is a very delicious meal that you should try cooking at home. The fact that the ingredients are accessible and the procedure is easy to follow makes cooking it very easy and enjoyable. While at it, you can try other recipes such as cooking the pickled fish with mini rotis and cauliflower pate.
READ ALSO:
Source: Briefly.co.za