Black Coffee wedding dance video, pictures and story
DJ Black Coffee boldly walked his fiancé down the aisle in a dream wedding that left those in attendance fascinated. Enhle also graced the occasion with impressive appearances in a princess wedding dress and an all-smiles face. Black Coffee wedding turned out great attracting thousands of friends, fans, and other well-wishers. The mesmerizing white wedding rocked grounds for its expression of elegance, colorful décor, and happy couple among other things.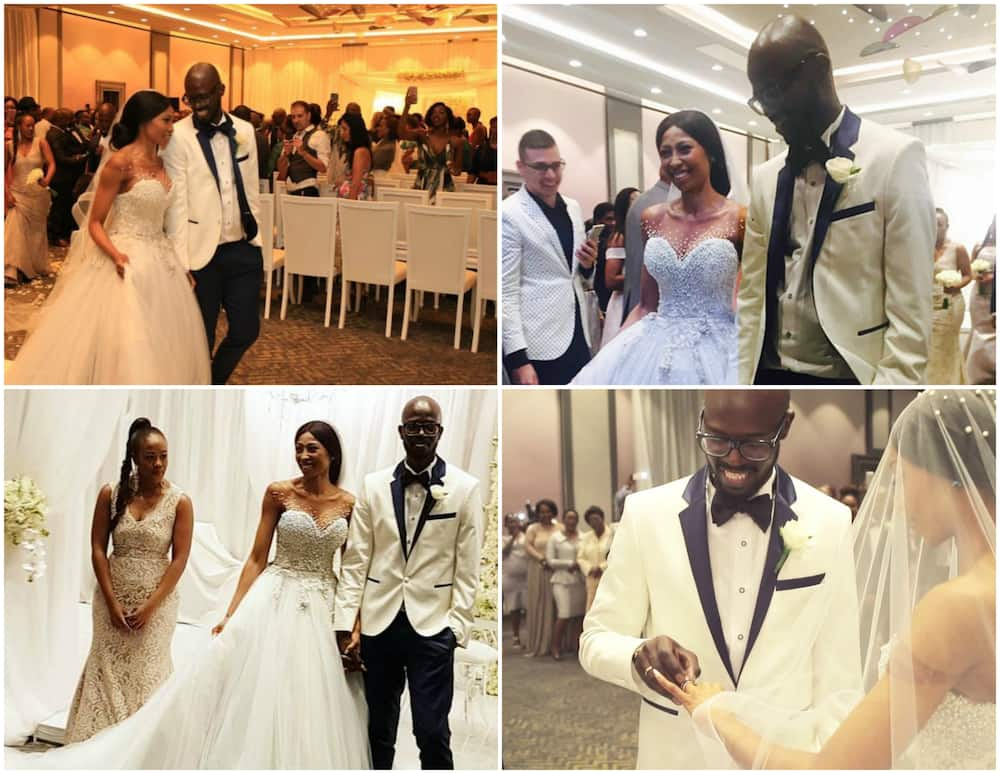 Mbali Mlotshwa and Black Coffee wedding is inspirational in different ways and is a pacesetter for most young people especially among his fans. The talented artist engaged the love of his life in 2010 and later marrying her in 2011 in a royal traditional wedding style. Interesting to note is that DJ Black Coffee and Enhle have sired a couple of boys whom they are raising together. The two lovebirds stayed together for several years before reconsidering to marry again. The decision to revive their marriage through a wedding ceremony suggests their sincere commitment and enduring love that has persisted over time. Read on for trending pictures and dance video information to learn about Enhle and Black Coffee wedding ceremony.
READ ALSO: Beautiful Lerato Kganyago shows her #GirlLove for Pearl Thusi
DJ Black Coffee white wedding
The wedding story
The DJ and his favorite girl share an unstoppable love that has retained its definition for over eight years now. The two could not contain their happiness for a strengthened relationship in the fairytale wedding excellently planned by Sophie Ndaba that took place on Sunday, 8th of January 2017 at Sun City. The gorgeous actress, Mbali, the bride of the day, also played a primary role in the planning process that graced the occasion to its success.
The glamorous occasion ushered the couple to a new start in their relationship that has continually flourished since their last traditional wedding that was held in 2011. The low key wedding ceremony left Black Coffee's wife all laughs, probably out of excitement for the love and attention she was receiving. There is no doubt that DJ Black Coffee is the leading electronic music producer across Africa and now a responsible family man. Let us face it, a man with such a combination of cool attributes is rare to find and win a hand in marriage, but Enhle did.
Black Coffee's wife, on the other hand, is a renowned actress, television presenter, and a director who has established a stable career for herself. She is a hard-working woman and a longtime partner to DJ Black Coffee with whom she is now happily married in a family of two children. Interestingly, their kids walked before them on the aisle making the wedding even more colorful. Continue reading for more pictures and wedding videos.
DJ Black Coffee wedding pictures
Black Coffee's wedding, like no other, shares stunning bright looks. The white wedding took the DJ's fans, as well as those of Mbali, by surprise. It must have been mind-blowing for him to walk alongside the actress in a Gert-Johan Coetzee design princess frock. Here are some of the pictures of the day.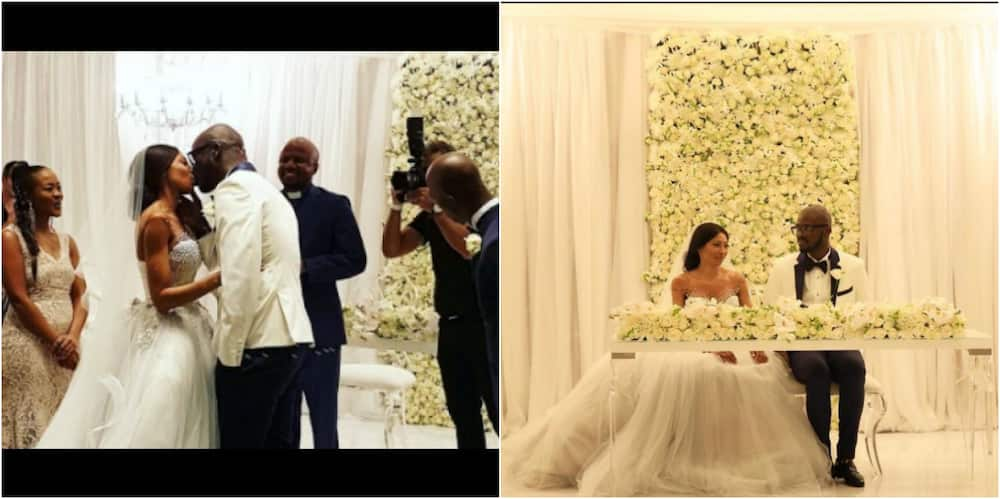 They happily enjoyed their day, evidenced by the smiles on their faces.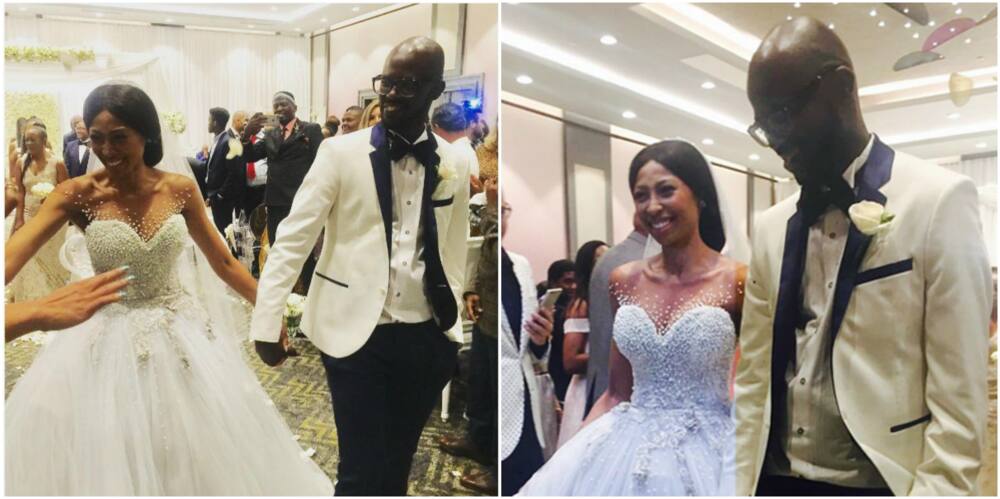 The photo below is among the best shots taken during the wedding with Mbali dancing for her man and Black Coffee could not hide his admiration for his wife.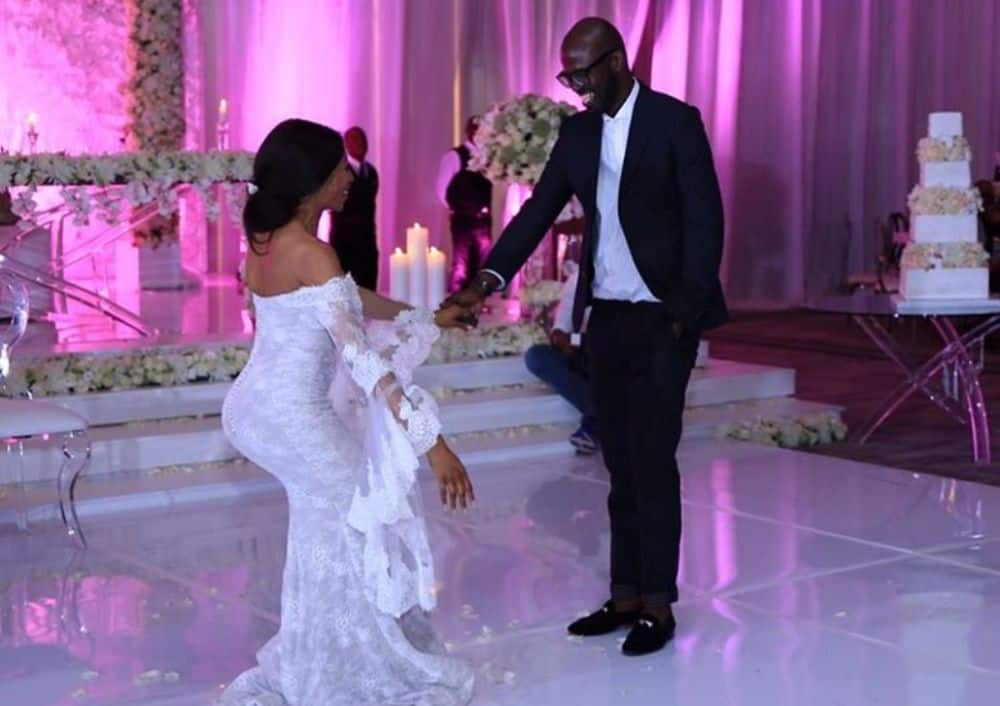 It is evident that Black Coffee and his wife in the wedding picture below could not stop to demonstrate strong affections that are still binding their relationship.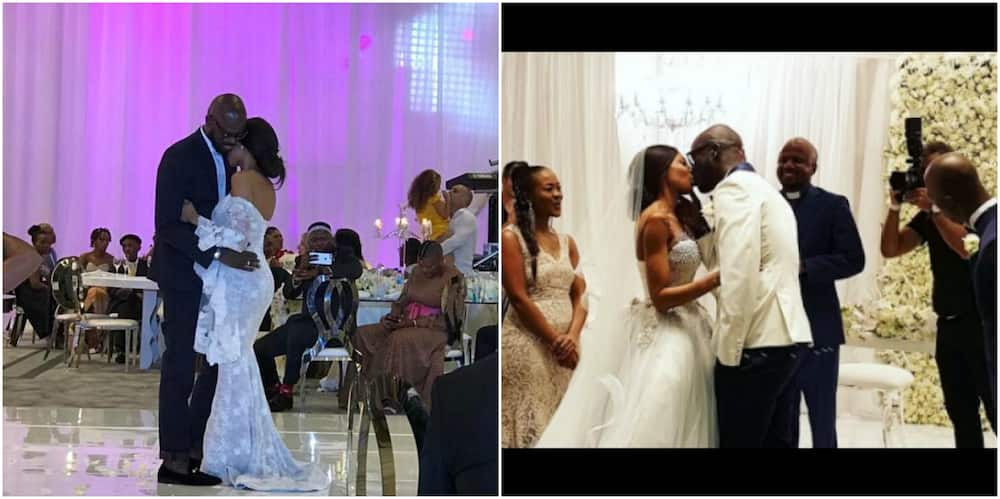 Here is a photo of Black Coffee's wife before saying "I do" in a white-wedding.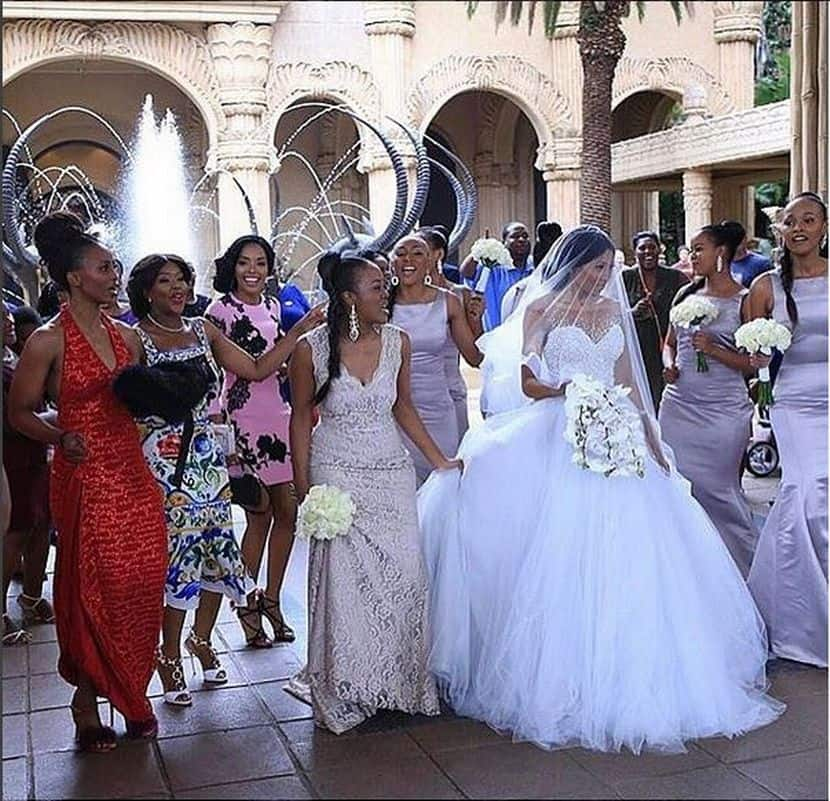 Black Coffee's wife is the queen of this memorable day that has since drooled the internet users. Below are some Instagram photos of happy wedding moments worth reflecting again.
Black Coffee wedding videos
The slow flowery walk led to the altar and cameras were popping up everywhere since no one in attendance could afford to miss a moment as the bride made her way down the aisle. The long white wedding dress swept beautifully behind her, making it look even brighter under design lightings.
Check out DJ Black Coffee's dancing for his wife in the video above. Truly, the man was prepared to impress his bride!
See the extraordinary deco, dress, and wedding venue. This was indeed a dream wedding!
READ ALSO: See these pre-wedding photos of a couple who dated for 15 years
Black Coffee wedding reflects impeccable scenes captured as the couple walk down the aisle, dances, poses for photo-shoot sessions, and as they take part in other wedding engagements. Black Coffee and Enhle wedding was excellently planned, and we wish them all the best in their marriage.
READ ALSO:
Identical twin sister's fiancés share a name and soon, a wedding day
Popular musician Akon spotted with one of his wives (photos)
Woman shares her true love story: We waited until our wedding day
Enduring love: KZN couple celebrate 50 years of marriage, offer advice to young couples
Vytjie Mentor says she uncovered and stopped a plot by Zuma to arrest Ramaphosa
Source: Briefly News