It has taken them a while, but Kwesta and Yolanda Mvelase finally began the process of finalizing their union, and each of the traditional wedding ceremony steps left those in attendance envious. In what many captioned as 'Kwesta weds Yolanda' event that took place in Westville, Kwazulu-Natal, South Africa, "Ngud" hitmaker and his longtime lover did the traditional wedding event known as Umembeso. The bride had a couple of exciting wardrobe changes all in favorite African prints. Here is the story accompanied by pictures and videos of this Kwesta wedding.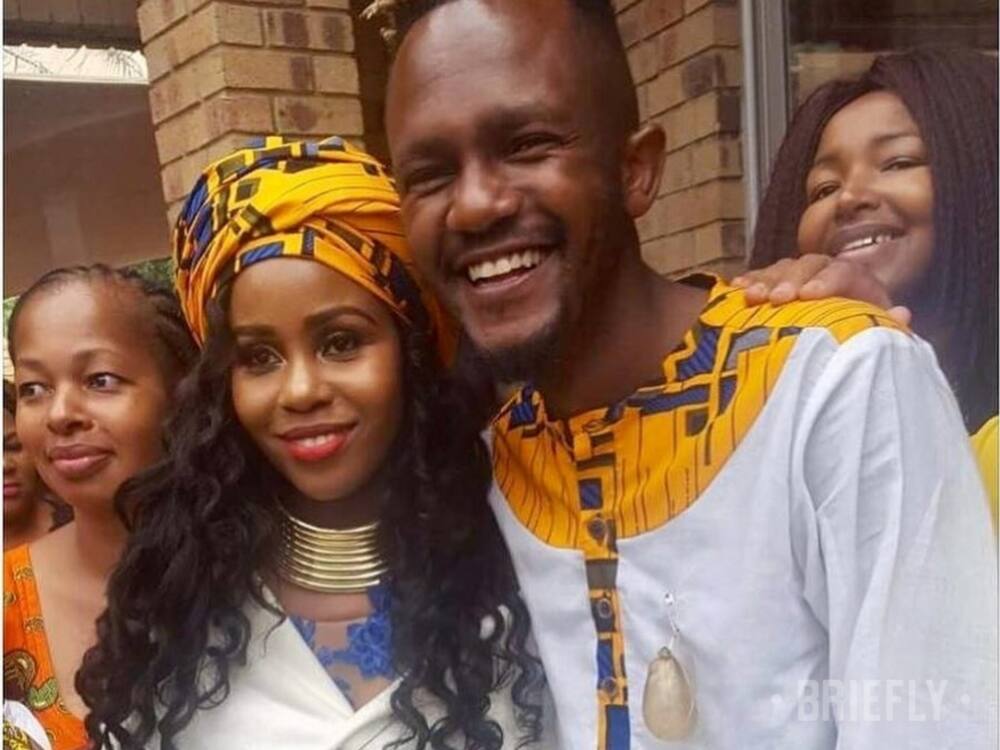 Senzo Mfundo Vilakazi, which is Kwesta real name, is a renowned and successful South African songwriter and rapper who seems to have his things in order. Kwesta and his wife look amazing in a selection of photos and videos taken during one of the steps of the traditional wedding ceremony, Umembeso. Below are some of the fascinating pictures taken during the much-awaited wedding ceremony, and you can borrow some tips for your big day as well.
READ ALSO: Kwesta biography- age, hometown and family
Kwesta's wedding story, pictures, and images
Kwesta has been doing love songs in the recent past confirming speculations that he has been singing to the rhythms of impending wedding bells. "Ngiyazfela Ngawe" hit song is one of his 2016 tracks that prepared his way to marriage. The song speaks of him appreciating a love shared despite the distance. A mention of texts and kisses further confirm that the track was primarily dedicated to his romantic affair with Yolanda with whom he is now married. The couple ceremoniously tied the knot in the watch of their families and close friends on Saturday, April 8th in 2017 after dating for an extended span and even having a child together.
The pictures below were taken during "Umembeso," a cultural ceremony in the traditional wedding process held at the brides family home that entails the exchange of gifts.
Trending wedding pictures of Kwesta and his wife during Umembeso
On March 30th, 2017, Kwesta posted the photo below on his Instagram page, a hint that he was officially out of the market and has become someone's husband. This was later confirmed when he formalized his union with Yolanda at their home in Westville.
The happy couple engaged in a glitzy traditional wedding that left everyone mesmerized. Kwesta and wife Yolanda were clearly prepared as they dressed up perfectly for their big day in matching outfits.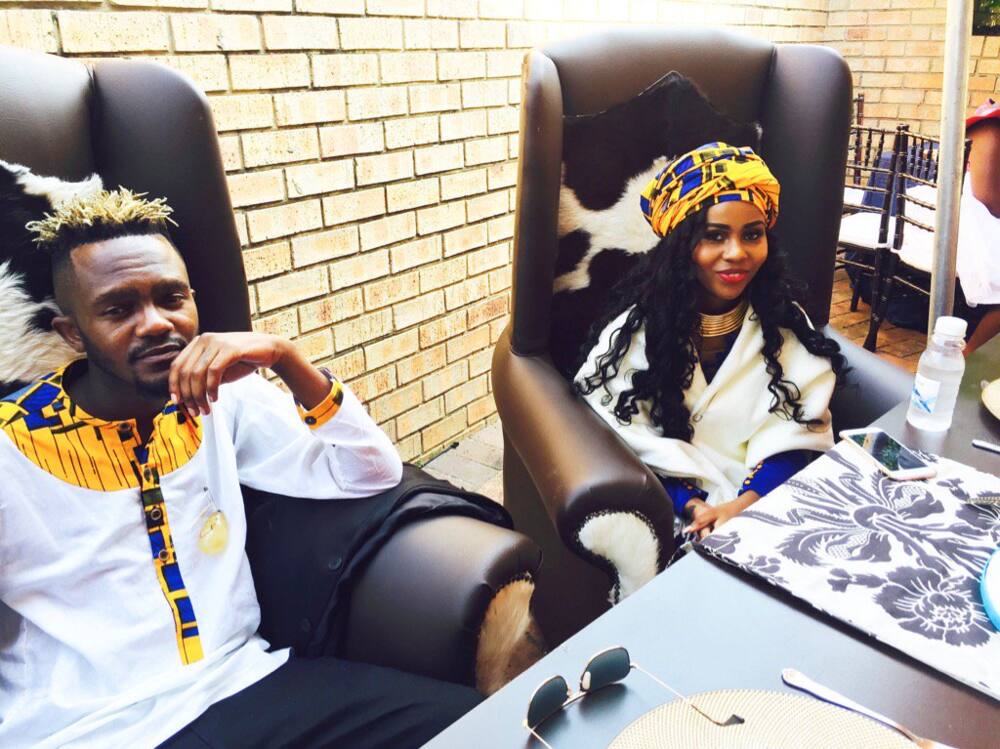 The joy of the long time sweethearts who have stood by each other to the end amid struggles and successes could be seen on their happy faces, evidenced by the photo below. They even went ahead and decorated the venue with Yolanda and Kwestas real name, beautiful, isn't it? Officially, Yolanda became Kwesta's wife and included the name Senzo in her name. The bridal team too dressed to kill. Here are the hot bridesmaids behind Kwesta and Yolanda's wedding ceremony. From the caption, one of Yolanda's cousins aided in the planning of the wedding.
Kwesta's wife Yolanda could not resist from the urge of expressing her appreciation on the honor she received during the wedding. She took it to Instagram to appreciate her husband for their union that resulted in a lavish wedding. She also thanked him for choosing her as the wife, being a supportive and loving partner, a great dad, and for bringing their families together. Kwesta Instagram page received an equal measure of accolades from fans who expressed unbounded admiration. Kwesta indeed feels lucky to have been chosen by Yolanda. The caption in the Instagram photo below shows that what he posted on April 11th, 2017 say it all.
According to Yolanda, this is the day that she officially became Kwesta's wife. Check the caption in her throwback Instagram photo below.
Kwesta wedding video clip
The collaborative, excellent planning eventually turned out colorful and admirable, blasting the internet community with envy. Here is the Umembeso preview, one of the Kwesta wedding videos capturing the couple's memorable moments of the day.
The Senzo's during Umbondo
After the bride price and Umembeso ceremonies follows Umbondo, which is usually the last step before the actual traditional wedding. For Kwesta and Yolanda, Umbondo ceremony took place over the weekend on the 17th of February this year at Katlehong as an appreciation to the in-laws for Umembeso and lobola. Kwesta wife was truly generous in gifting her in-laws with groceries. Here are some photos.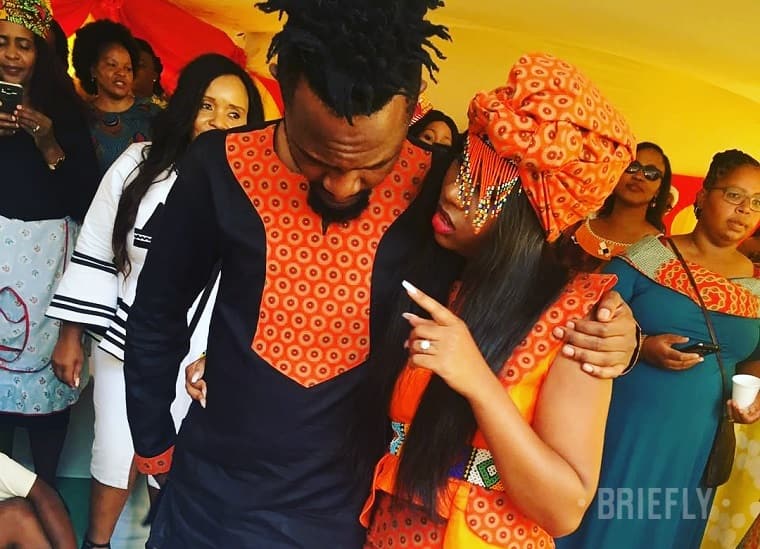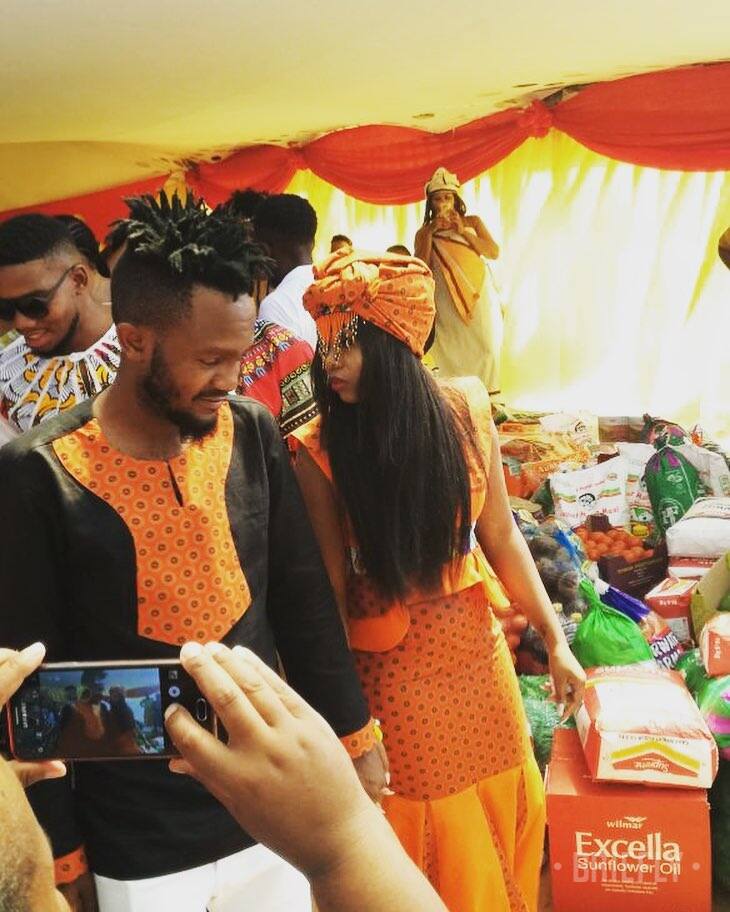 Last year, after Umembeso, Kwesta revealed that the plans for the actual grand wedding were entirely on Yolanda, who was in charge of all core decisions of the biggest day of them all. Kwesta's role would be that of the 'bank,' but he is very confident that his wife was capable of handling everything from her wedding dress to where he will stand, and even coming up with the wedding date.
READ ALSO: Kwesta wife age, pics, name and biography
Yolanda and Kwesta wedding story, picture and videos are an evidence that everything happens in God's time, and there is no need to rush things. Kwesta became 30 years old this August, meaning that he is still young and ripe for his rapping and song writing career, as well as in a perfect place to bring up a great family. Kwesta and Yolanda have a baby girl, Khai whom they are raising together. We wish them all the best in their marriage.
READ ALSO: