South African celebrity weddings 2018
A wedding brings people together in different ways. It is a sign of an everlasting union between two people until they are separated by death. It is through a wedding that people get together, celebrate each other and discover better things in life. People go to weddings for different reasons, some go for the cake, some to admire the fashion, and some also go for the food to celebrate the newlyweds. All in all, a wedding is ceremonial, and some celebrities in South Africa are not left behind. Celebrities always make sure that we will discuss some of the outstanding couples and weddings that have happened this year, in previous years, and things that stood out about them.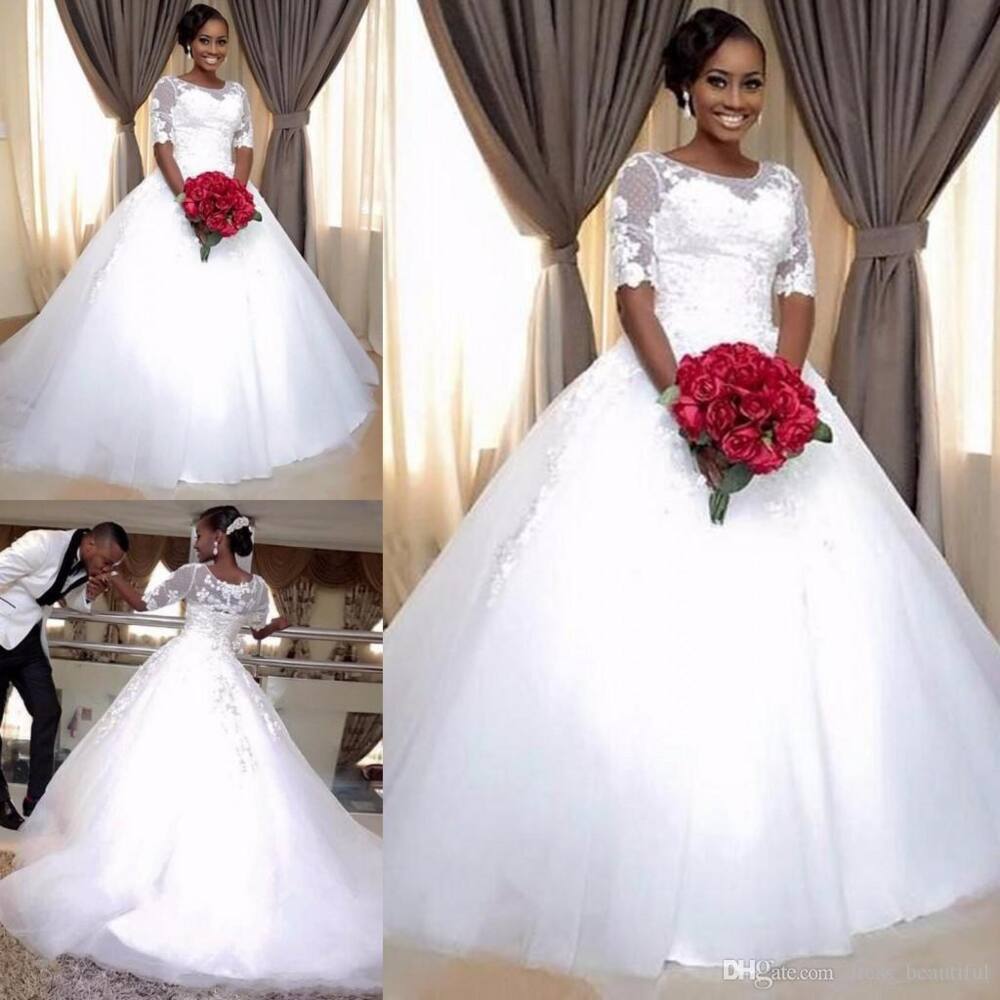 Read through this article and get to see the beautiful South African celebrities weddings.
South African celebrity couples
South Africa has some outstanding celebrity couples who have put their relationship and marriages before everything. They have vowed to stay together through thick and thin, and they are role models to many. Below are some of the inspiring couples that have beaten all odds and are still in a happy marriage or are on their way to getting married this year.
South African celebrity weddings 2018
1. Yeye and Mpho Maboi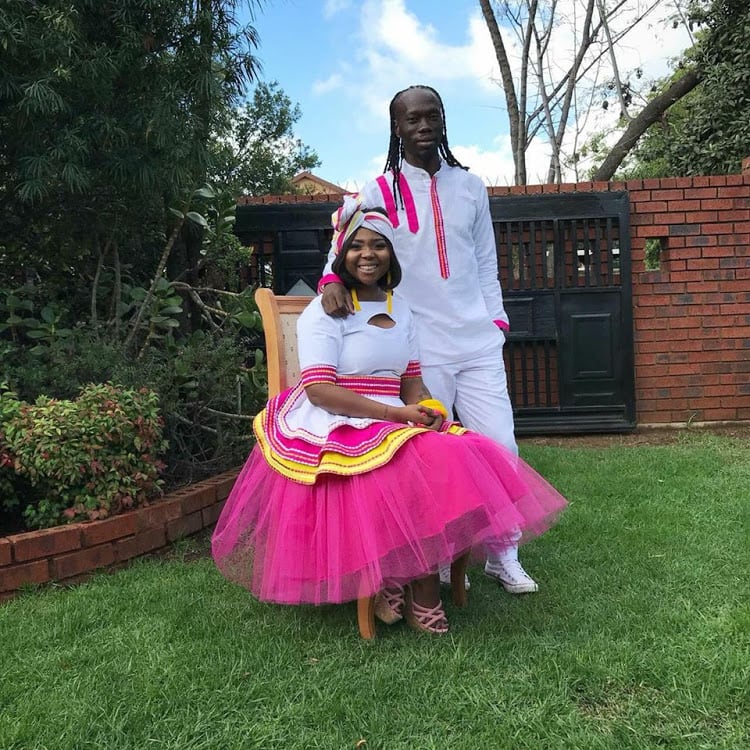 Mpho is a sports presenter who currently tied the knot with her husband Yeye in March this year in a traditional wedding. The two families accepted each other with open arms and the couple was officially blessed and given a go-ahead to marry by the parents. Mpho got the Setswana name, and they could not help but take it to social media and talk of their fantastic marriage. The two look great together. Marriage is more about respect, love, and the choice to stay with that person until the end. This couple is a role model, and we wish them all the best.
Expected celebrities wedding
2. Mohale and Somizi
Somizi Mhlongo and Mohale Motaung have been engaged for some time now until rumours started circulating of Somizi cheating on Mohale. The couple were expected to marry this year and quite the contrary; the wedding did not take place. Celebrities like to keep their affairs low profile, but this one was a bit exposed. However, we hope the best for the couple. Mohale and Somizi are a power couple that stands out from the rest for various reasons. The two seem to hold on to each other and hopefully, the wedding will come soon as they recently held an all black engagement dinner.
3. Dineo Moeketsi and Zothile Langa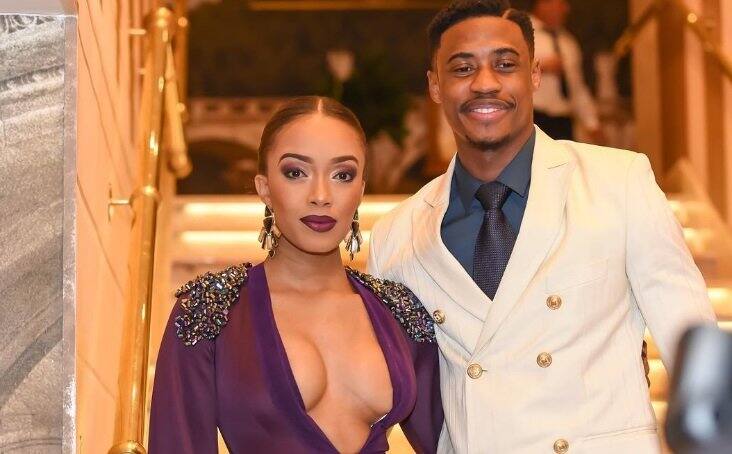 Dineo is an actress, dancer, singer and a television presenter. She is an outstanding personality with a good sense of fashion. Dineo is already engaged and they are planning to have both their traditional wedding and white wedding. Everyone wants to have the wedding of their dreams. Dineo is not left behind, and she is about to blow our minds with the pictures. With her excellent sense of fashion, she might get an award for the SA weddings bride of the year.
South African celebrity weddings 2017
4. Enhle Mbali and Black coffee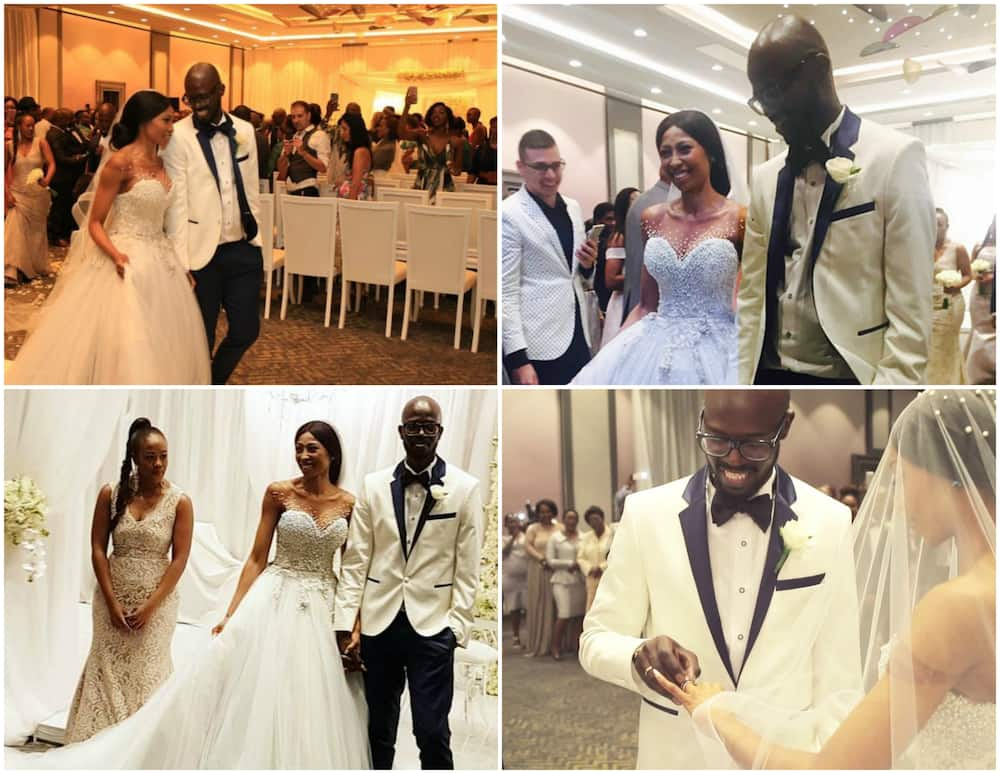 These two tied the knots last year, and everyone was talking about the glamorous wedding. The white wedding stole the hearts of many and the couple could not help but take it to their social media and post about their best day. The gown that Enhle wore was gorgeous that she was invited to model it at Gert Coetzee's bridal event. It was a mermaid dress with silver detail on the bodice. Her man also took it away with a well-made suit that fit him perfectly. This wedding took place after 7 years of their traditional wedding, and as much as people doubted how far their relationship would go, they made it. The wedding took place at Sun City, and other celebrities like Julius Malema were happy to attend the amazing wedding. They have had their challenges and although their marriage is still young, they have shown true perseverance and love for each other. This is one of the romantic celebrity weddings that blew our minds away.
5. Khaya Mthethwa and Ntandoyenkosi Kunene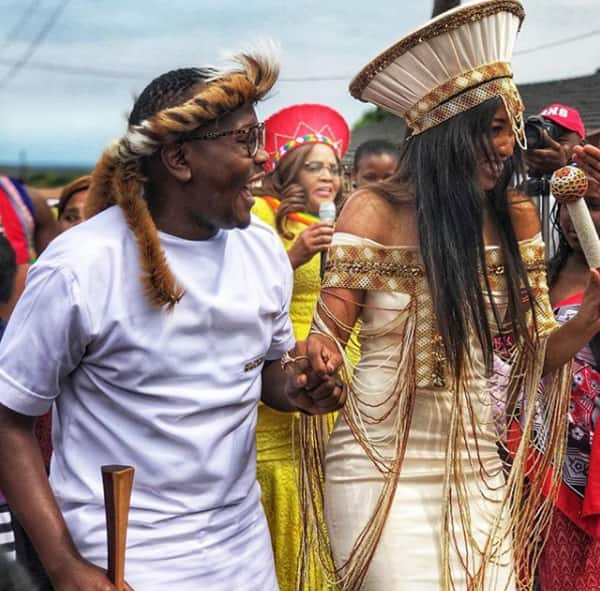 The former Miss South Africa got married in a colourful traditional wedding. The two look perfect with each other and they were very happy on that day. They were not afraid of showing off their relationship to the public. The followers could not help but congratulate the new couple.
READ ALSO: Bride visits late fiancé's grave on would have been their wedding day
Married celebrities couple
6. The Fergusons
Connie and Shona Fergusons have been married for a long time and their love never seems to end. One inspiring thing about this couple is that they work together. They are a true definition of a good partnership. The two are still holding on, and they are an encouragement of many couples out there who would like to be like them. This couple is undoubtedly one to admire. Their wedding was also outstanding and although they kept it private, people were not afraid of showing how they admired the two. It is true that people who live together somehow look alike and the Fergusons surely look great together. This is one of the long-lasting famous couples that give us a reason to believe in love.
8. The Christophers
Kgomotso and Calvin Christopher is an admirable couple that has fought through the odds. They have been married for over 13 years now, and they look even better together. The couple has gone through challenges and Kgomotso is not afraid to show to the world how happy she is to be with her husband despite their marriage being a long distance one as her husband works in Dubai. Honestly, not many celebrities marriages last more than a year, but theirs did. A wedding is just a one day occasion but the work comes in when two people decide to settle and get married. It is a journey full of challenges and the Christophers are holding on to each other through thick and thin.
9. Batsesana and Romeo Kumalo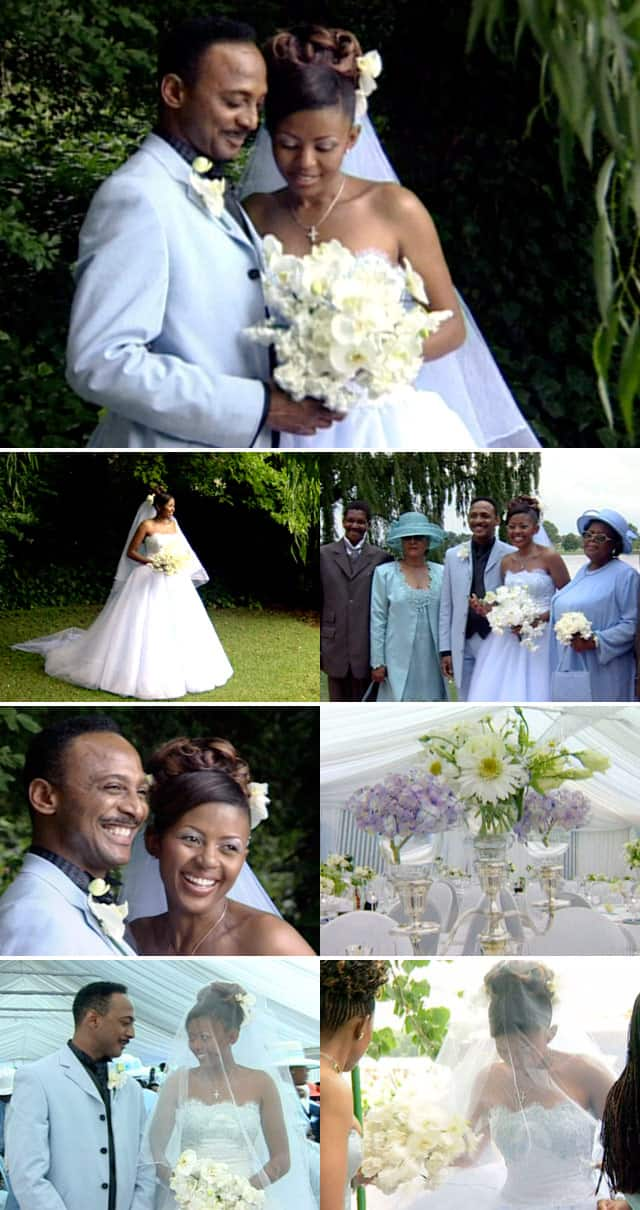 For almost 20 years in marriage, this is a celebrity couple that has encountered all sorts of challenges. From bad publicity to rumours about Romeo participating in a gay sex tape as his wife watched, this couple has indeed held on to each other. They have beautiful children who they are proud of. Kumalo's wife is very supportive, and the rumours that were going around about her husband cheating did not change that. She disagreed to such rumours, and she still appreciates her husband. Marriage is built on trust, and this is very evident with the Kumalos. This is one of the long-lasting South African couples who give us a reason to love and hope for a happy marriage.
READ ALSO: Top 5 traditional weddings on South African soapies
A wedding is a happy occasion that brings people together. It is a time to celebrate the newlyweds and encourage them to stick together through thick and thin. A wedding brings joy and that is why the pictures have to be spectacular in memory of the newest couple in town. South African celebrity weddings pictures are available on their Instagram pages. Check them out and feel free to borrow some wedding ideas from them.
READ ALSO:
Soweto couple shares stunning pics of their traditional wedding
Our top 4 South African celeb weddings
Source: Briefly News