Who was Hugh Masekela wife?
Hugh Masekela was a South African flugelhornist, trumpeter, cornetist, singer, and songwriter. His birth name was Hugh Ramapolo Masekela. He has been active in the industry from 1956 to 2018, which is when he passed away. Hugh is best known as a composer and writer of apartheid songs such as "Bring him back" and "Soweto blues." Besides that, Hugh Masekela wife was the activist Miriam Makeba who was among the first African musicians to gain worldwide recognition.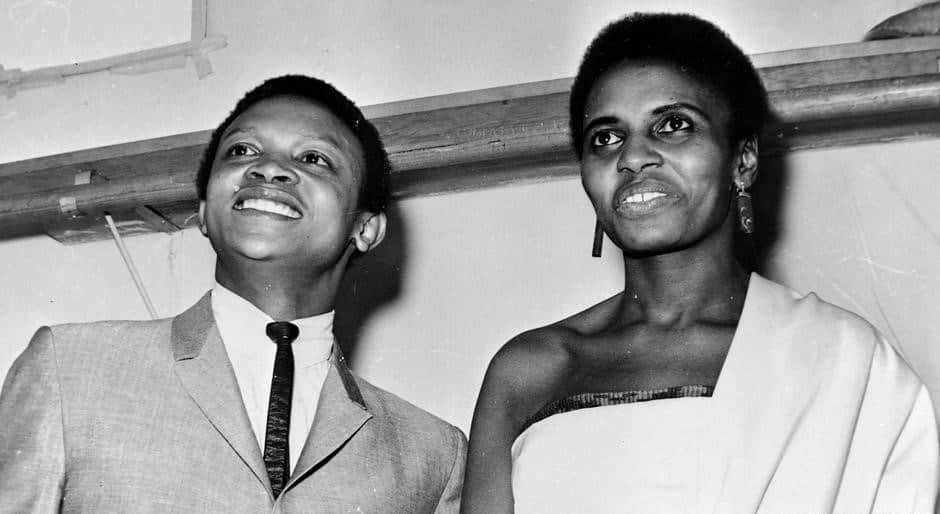 Keep scrolling and get to know more about this strong woman that was married to this inspiring man.
Hugh Masekela wife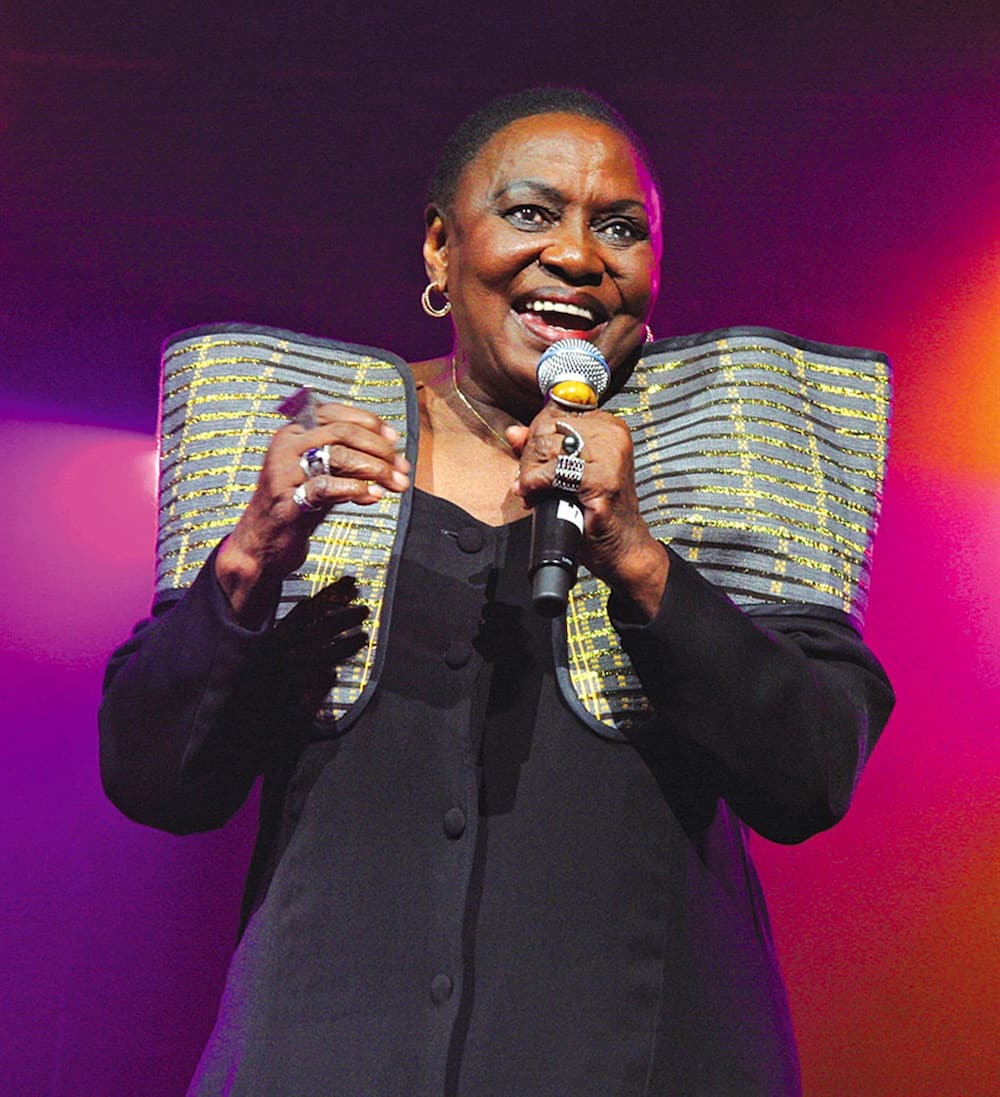 Miriam Makeba, Hugh Masekela's wife, was also known as Mama Africa. She was a South African actress, musician, songwriter, civil right activist, and a united nation goodwill ambassador. She introduced the "afro-look" style as she used to perform in public with an unkempt hair. She gained recognition after getting deep into music genres such as; jazz, world music, and Afro-pop. Makeba was also a strong advocate against white-minority and apartheid government of South Africa.
Makeba faced a painful childhood experience when she was pushed to find a job after her father died and mother jailed for selling Umqombothi. After that, she found herself in an abusive marriage with James Kubay (policeman) at the age of 17, where she gave birth to her only son and survived breast cancer.
Makeba's singing talent was identified during her childhood, though she first performed professionally in the year 1950 when she played a mixture of jazz, western popular music, and traditional African melodies. She started gaining popularity while in the United States when she released singles and albums such as; "Pata Pata" and "an evening with Belafonte/Makeba". Afterwards, she got involved in the civil rights movements after testifying against the South African government in the United Nations offices. In 1968, Makeba married the chairman of the Black Panther party, Stokely Carmichael.
She later settled down on singing and composing in 1997 (during apartheid) when she released "Soweto Blues", written by Hugh Masekela who talked about Soweto uprising while in Guinea. She later returned to South Africa when apartheid was dismantled and released "Nina Simone" and Dizzy Gillespie in 1991. Interestingly, Makeba starred in the popular film "Sarafina" that was released in 1992.
Hugh Masekela biography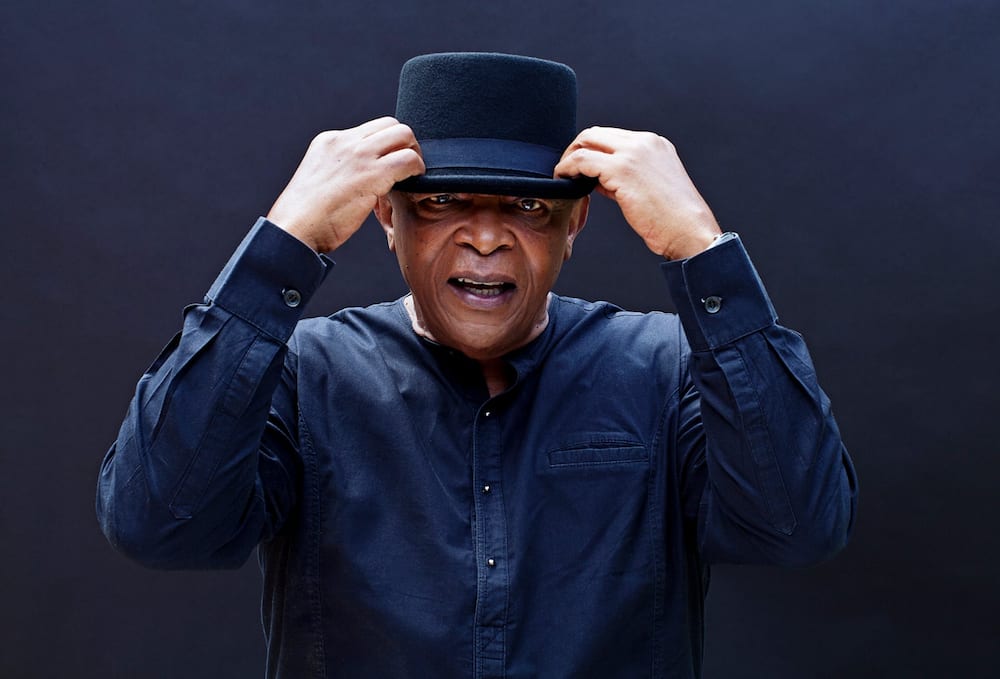 Hugh Masekela biography is quite interesting. He was born in 1939 in the town of Witbank and died in 2018. His musical career began when he was 14 years after Father Trevor Huddleston gave him a trumpet. The Huddleston Jazz was formed where Masekela played his Afro-Jazz sound. In 1959, he performed in the musical King Kong which was written by Todd Matshikiza. His aggressiveness and commitment in the industry contributed into his acceptance to the Jazz Epistles (currently legendary South African Group) which featured; Jonas Gwangwa, Kippie Moeketsi, and Abdullah Ibrahim.
In 1960, he traveled to Newyork and enrolled in a music course in the Manhattan school of music, and in 1963, he released his debut album "Trumpet Africaine" after watching the New York jazz scene.
READ ALSO: RIP bra Hugh Masekela
Hugh Masekela children
Hugh Masekela had two children namely;
1. Selema Mabena Masekela popularly known as Selema Masekela
He is a 47-year-old actor, singer, American television presenter, and sports commentator. He is also the Co-founder of Berkela Motion Pictures alongside Jason Bergh. He had a strong bond with Hugh Masekela.
2. Pula Twala
Hugh Masekela's daughter name first appeared in the Hugh Masekela obituary. It is evident that she was born from other marriages and therefore chose to keep her relationship with the family a secret. This left his fans with many questions.
Hugh Masekela albums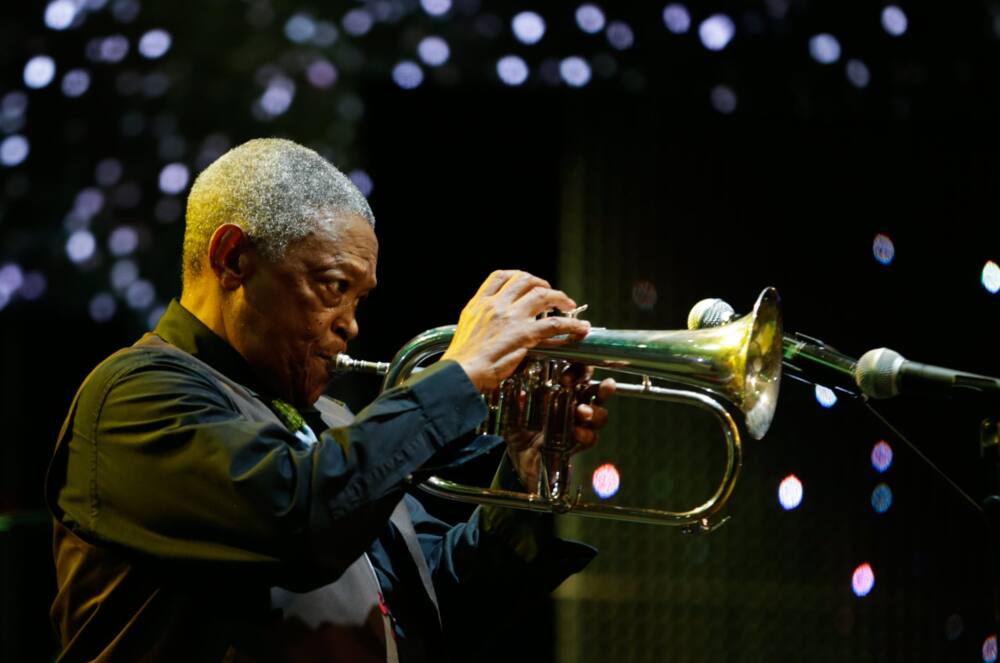 Hope released in 1994
Stimela released in 1994
Notes of life launched in 1996
Black to the future in 1998
The best of Hugh Masekela on Novus in 1999
Sixty launched in the year 2000
Grazing in the grass released in the year 2000
Time released in 2002
Live at the BBC in the year 2002
The collection in 2003
Still grazing launched in the year 2004
Revival in the year 2005
Almost like being in jazz launched in 2005
The Chisa years: rare and unreleased from 1965 to 1975
Live at the market theatre released in 2006
Phola released in 2009
Jabulani released in the year 2012
Friends featuring Larry Willis released in 2012
Playing @ work launched in 2012
No borders launched in the year 2016
Some of the Hugh Masekela songs (singles) include:
Up-up and away in 1967
Grazing in the grass and "puttin" on down the track in 1968
Riot in 1969
'Skokiaan' officially released in the year 1968
Don't go lose it baby released in 1984
Now that you have read about Hugh Masekela wife and children. It is evident that nobody has a perfect life. Secondly, Miriam Makeba rose from a humble beginning to an icon; therefore, your destiny lies between your hard work, patience, determination, and passion towards what you are doing.
READ ALSO:
London pays respects to Hugh Masekela at Black Coffee concert
'He was both ageless and immortal': Son of Hugh Masekela writes touching letter
Source: Briefly News