Rapper Kwesta is the icon of success in the world rap, having started by proclaiming himself 'Da King of African Rap' (DaKAR). According to the superstar, rising to the top has cost him a lot of hard work not to mention days of burning the midnight oil. Kwesta, who is now 30 years old, produces award-winning music and has won the hearts of many fans in South Africa, leaving them yearning for more and asking when he will come up with the next big hits. Kwesta new album has been long-awaited as his last big hit Spirit, featuring rapper Wale from America, was produced about a year ago in October 2017.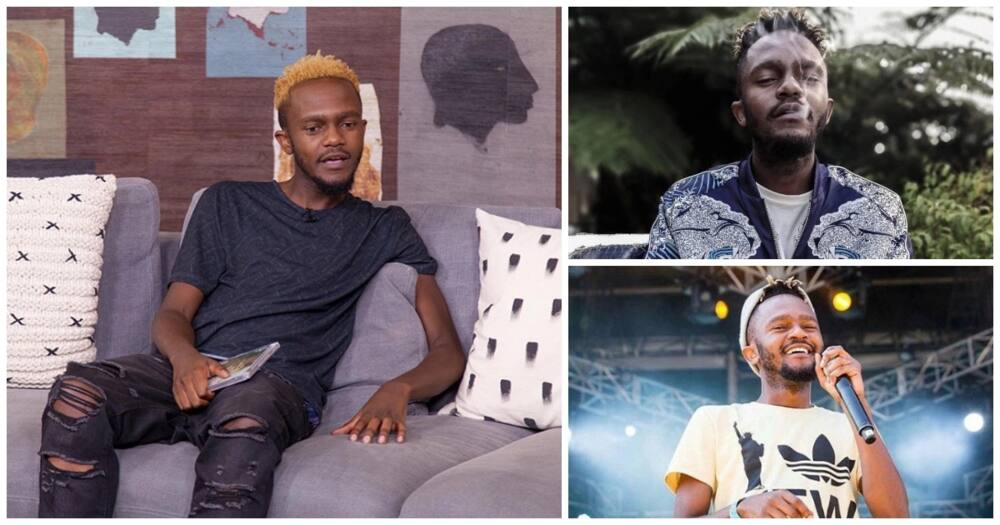 Keep scrolling on to this article and get to know about his new album in 2018.
Kwesta new album 2018
In April this year, Kwesta revealed that he was starting his new album all over again after he was more than halfway done, which would delay its release. He stated that he wanted to add more creativity to it. He was planning to make the new album international by featuring international artists as opposed to working with local artists only. The album is not yet out so we will have to hold our horses before its official release next year. In the meantime, Kwesta has released a new single from the album that is shaking South Africa's airwaves. The song is Vur Vai.
Kwesta new release, Vur Vai
The first taste of the much-awaited Kwesta album began with the single Vur Vai released on the morning of Tuesday the 25th of September. It became an instant hit as it received endless praise from social media. There is a general agreement that the hit single will be 'the song' during the coming summer season.
Kwesta International collaborations
The much-awaited album is keeping fans at the edge of their seats, as it is going to feature international artists. Kwesta has had success featuring American artists in his past songs. The first hit song was a collaboration with the American rapper Wale. The single dubbed Spirit was released on October 2017. Spirit got its approval from fans, applauding him for still maintaining his iconic sound in the song despite the collaboration. You can listen to Spirit lyrics Kwesta by streaming the track on YouTube.
The African rapper has released various tracks featuring American hip hop sensation Rick Ross. The track So drunk was released in October 2017. The audio of the song Peer Pressure by Kwesta ft Rick Ross was also released in December 2017. Before the above two collaborations, Kwesta had also done the track Don't Forget To Pray featuring Rick Ross, AKA and Anatii.
Kwesta also has songs featuring the much sought after Canadian hit-making rapper, singer & songwriter, and record producer Tory Lanez which were released in 2017. The songs include Confused, Don't make sense, Fire, and Money by Kwesta ft Tory Lanez.
Kwesta international collaborations are rubbing fans the right way, leaving them anticipating for more of his music and he has promised to deliver more on good music.
Kwesta Dakar 2 tracklist
Kwesta latest album was released in February 2016. The Recording Industry of South Africa( RISA) declared Dakar 2 a 7-times platinum, which merely means no other album in South Africa has beat it to date in terms of sales. It is a two-disc album where Disc 1 consists of 11 tracks including:
The Fire
Ggg
Tjovitjo
Nomayini
K1 God
Kokotela ft. Yanga and Kid X
Act Like ft. Tellaman,
Let a Nigga Hit
Tshek, and Preacher ft. Nota.
Disc 2 also consists of 11 tracks including Lights, Mayibabo ft. DJ Mariphosa, OkMalumKoolKat, and DJ Bucks, Day One ft. AKA and Tweezy, AfroTrap ft. Busiswa, Ngud ft. Cassper Nyovest, Mind Fuck ft. Bucie, Shooting star ft. Ameen, Ngiyaz'fela Ngawe ft. Thabsie, Lala Khai, One Day ft. Psyfo, and Mmino ft. T.L.T.
Kwesta new songs 2018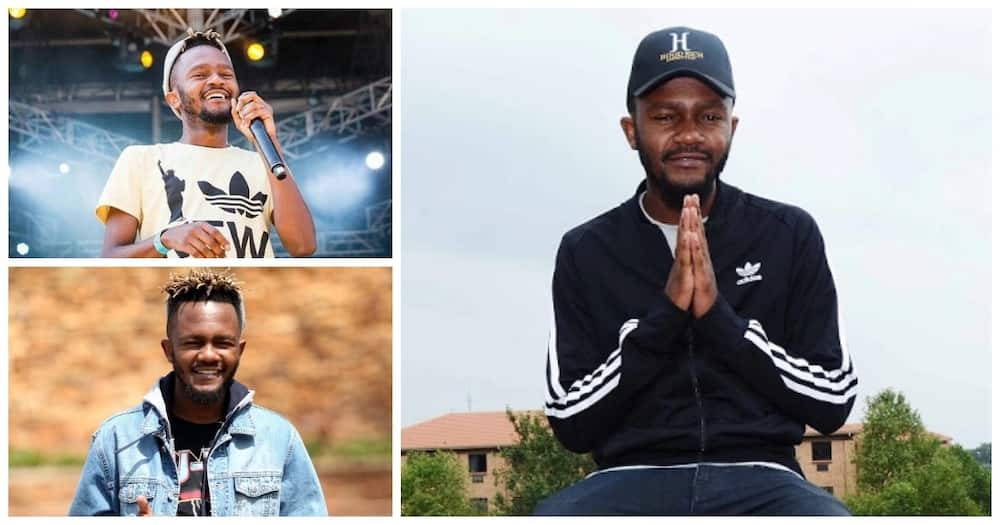 Kwesta has been featured in several songs in albums done by top artists. The following is the list of songs that you can enjoy from the top rapper:
1. Big Star Johnson's track Sgubu from his much-awaited album Me and Mines featuring Kwesta was the first single in his album. It is the 8th song from Johnson's new album released in August this year, which is more about his music life and his life in general.
2. The Sebentini remix by Zakwe from the Album Cebisa also features Kwesta and other artists such as Cassper Nyovest, Musiholiq, and Pro Kid. Sebentini is a song aiming at all the artist's haters and aims to send a clear message that he will not entertain them. Zakwe also featured Kwesta in the song More Blessings from the same album Cebisa.
DJ Vetkuk and Mahoota also released an album in 2018 titled Local Everywhere. The song Masambeni (Ukhala Ngani) from the album has featured a number of artists including Busiswa and Kwesta and Emo Kid. The duo, DJ Vetkuk and Mahoota also collaborated with Kwesta in the song Ziwa Murtu that also comes off their album Local Everywhere. Another song off of this album that featured Kwesta and artist AB Crazy was Chisa Mpama.
READ ALSO: Kwesta becomes the best selling artist in South Africa: Rapper's album reaches 7 times Platinum
The phenomenal rapper believes that he has not yet achieved what he wants to and he says he has not yet "arrived". For him, the journey is a long one, and so you can only expect the South African star to come up with bigger and better music in the future to satisfy the ever waiting crowd of loyal fans. We can, therefore, be sure that the Kwesta new album will not disappoint anyone considering that one of the songs in the expected album is the hit song Vur Vai. Meanwhile, enjoy the numerous singles that are out which he has collaborated with top rappers in Mzansi.
READ ALSO: