Boity Thulo is arguably one of the gorgeous celebrities in South Africa. Once in a while, Boity's sense of fashion leaves us in awe. But almost all the times, Boity Thulo hairstyles make a statement. Scroll down to see her different yet amazing hairstyles.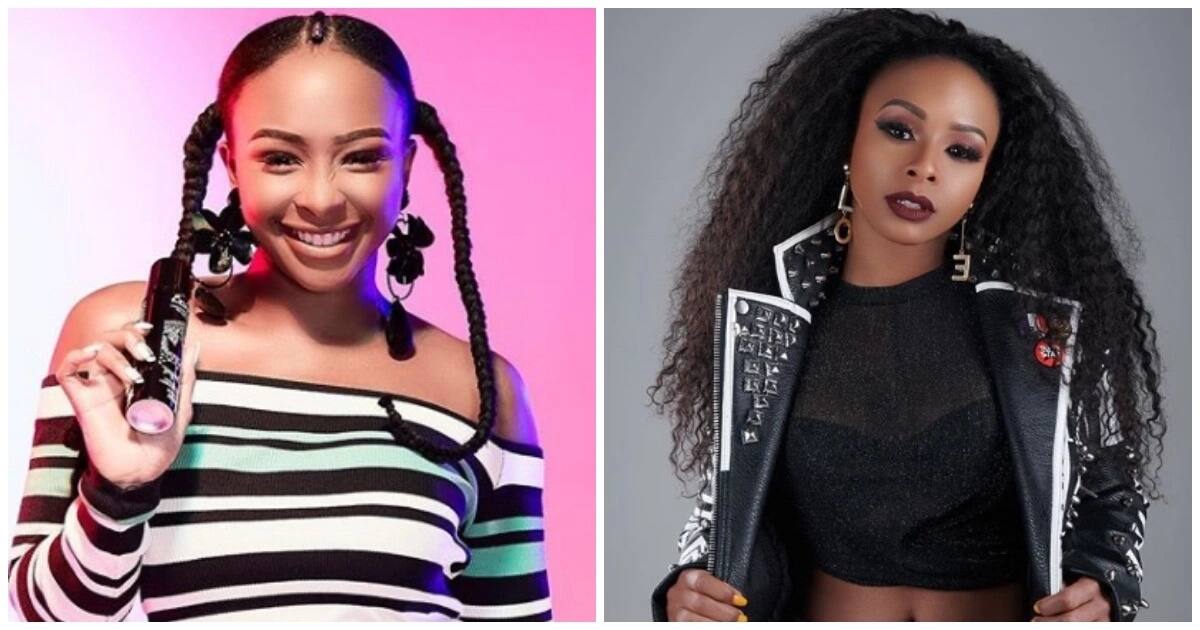 Most celebrities prefer wearing wigs to most events. While wigs can flatter a woman's face, they have become monotonous. Boity likes experimenting with hairstyles. So, we have sampled some of the top Boity Thulo hairstyles.
READ ALSO: Boity owns her throne by flaunting natural hair and tweeps love it
Boity Thulo hairstyles pictures
Sometimes Boity's hairstyles do not always sit well with fans who have certain perceptions about celebrity looks. But judging by the photos online, Boity can rock any hairstyle effortlessly.
1. Boity Thulo short hair: the afro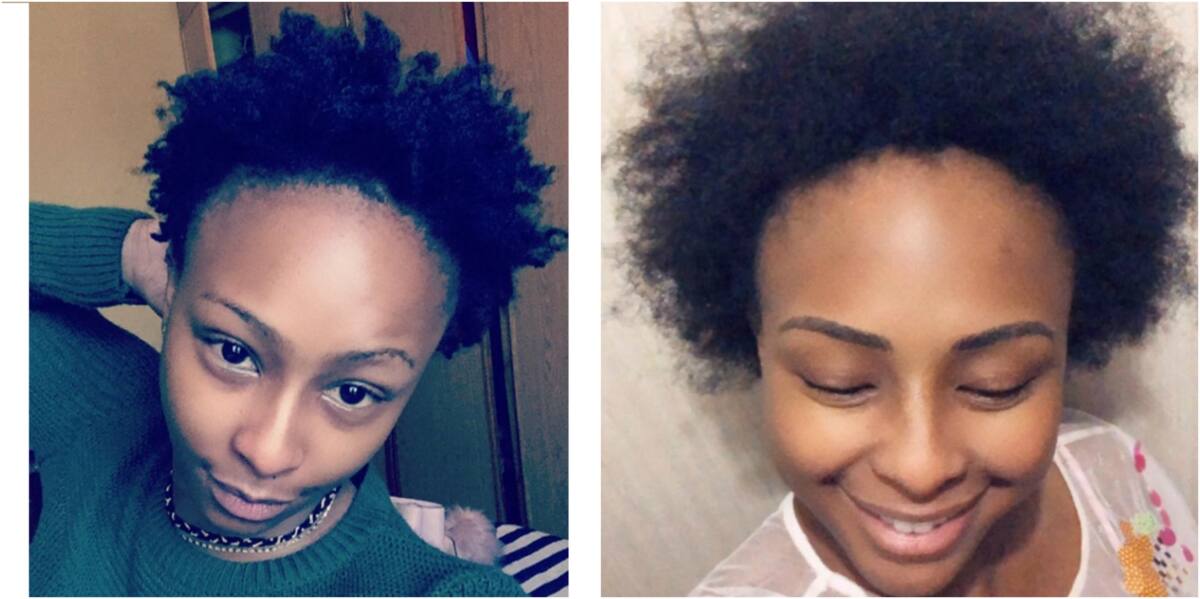 Boity is not one to shy away from rocking her natural hair. So, naturally, this would be one of the best Boity Thulo short hairstyles. As you will notice from the Boity Thulo hairstyle pictures, the afro makes her look youthful and gorgeous. Ladies, own your throne just like Boity. Remember to take care of your natural hair by washing and moisturizing regularly.
2. Boity short hair: pink afro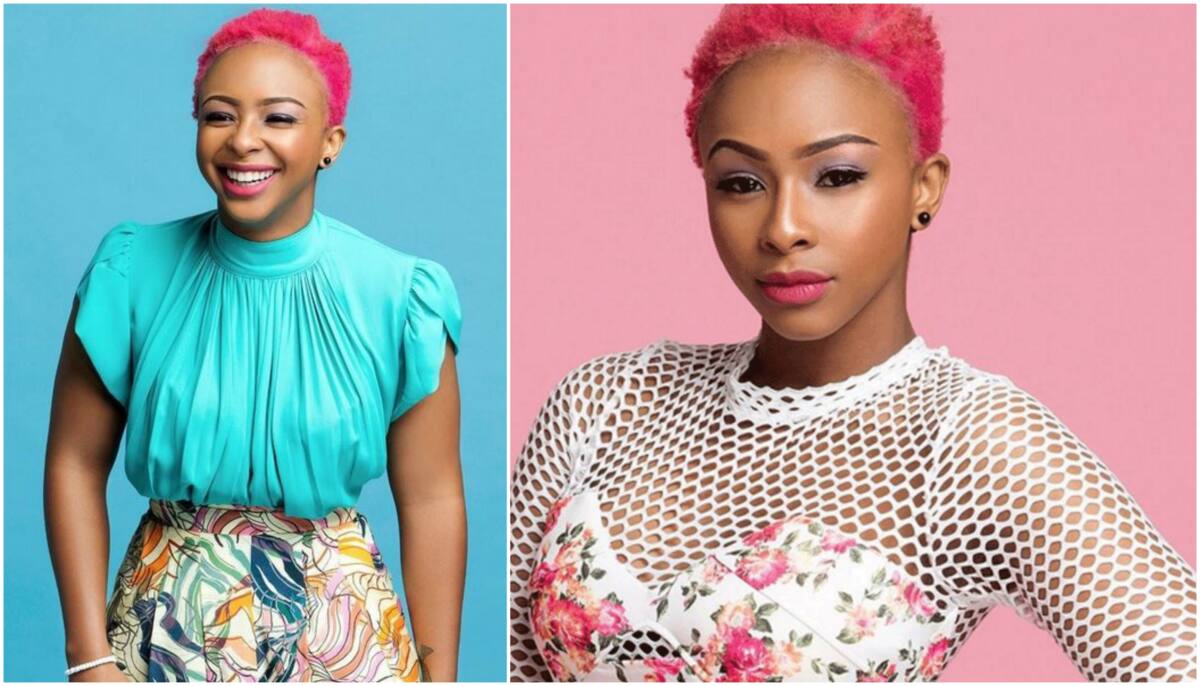 How daring are you? Boity is confident enough to wear pink on her hair making the not so common normal. This hairstyle lets us admire her beautiful facial features.
3. Boity short hair: The Bantu queen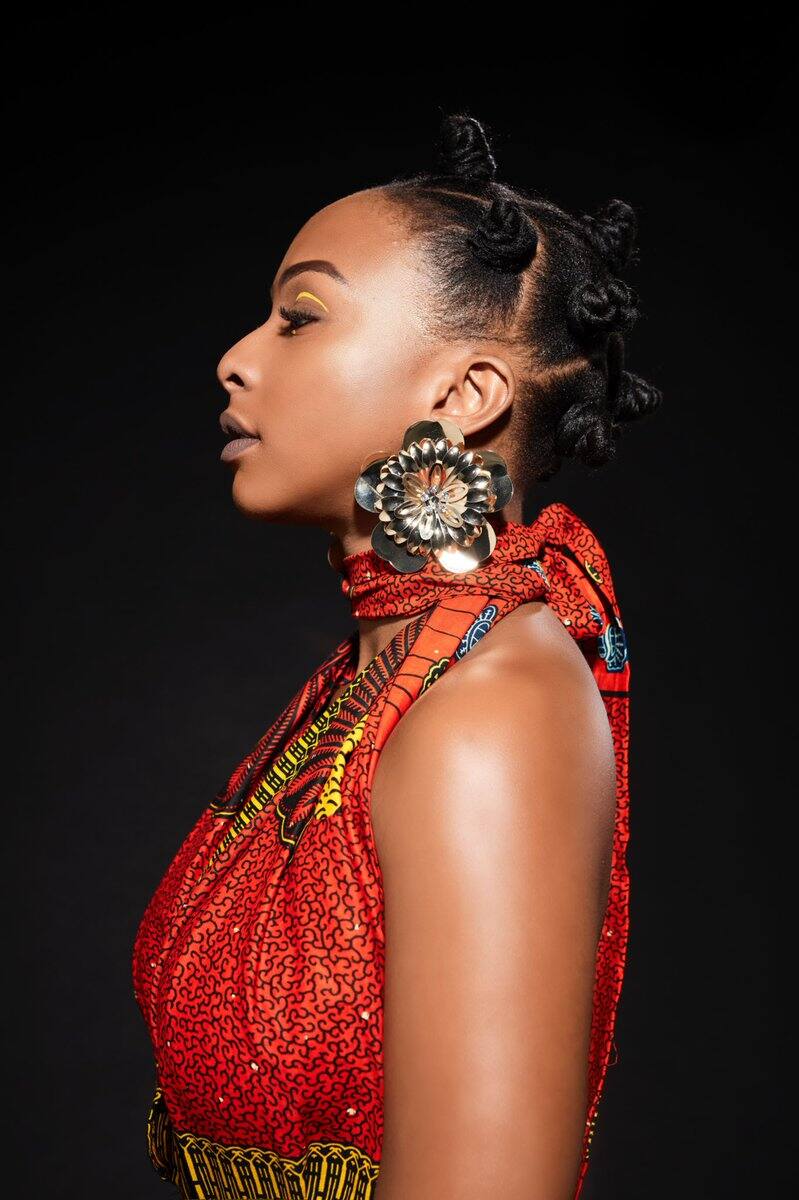 Culture keeps us grounded to our roots. Bantu knots is the perfect hairstyle for an established Bantu queen like Boity. Bantu knots are quite popular among natural hair enthusiasts because they are easy to plait and maintain. Also, Bantu knots are great and sylish.
4. Boity Thulo short hair: the short layered weave/wig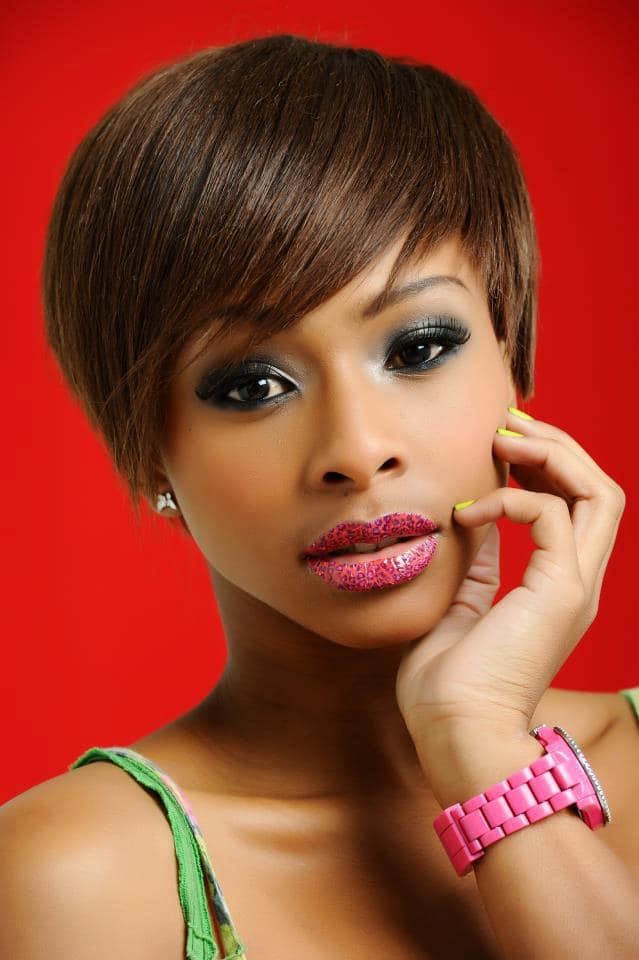 When selecting short weaves, always find one that works with your face. For Boity, layers always provide the extra structure and volume, giving a perfect finish.
5. The classic Boity ponytail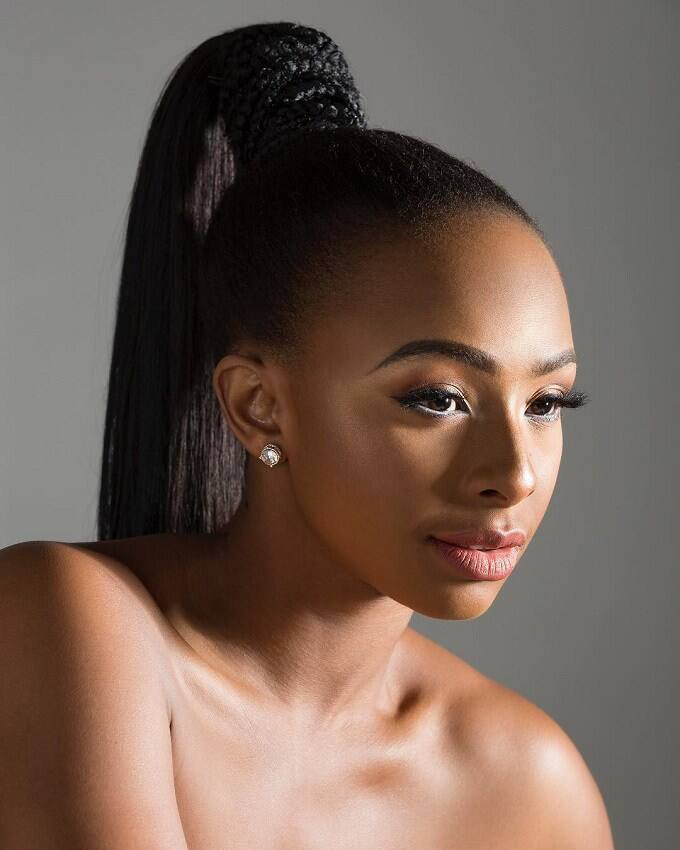 Boity has been rocking the ponytail on red carpets during photoshoots, and other casual outings. The hairstyle draws attention to Boity's beautiful eyes, neck, and well-done face. However, in one instance, some fans pointed out that Boity's unrelaxed hair was not perfect enough. Boity clapped back by telling her trolls to keep their westernized hair. She also divides or plaits the ponytail neatly with bands as shown below
If you want to achieve this hairstyle, comb your hair and secure it in the middle. You can choose to relax, straighten your hair, or let it be natural. Remember to secure all hairs and make sure there are no bumps. Then, use a hair extension to make a ponytail. If your hair is long enough, extensions may be optional. The hairstyle flatters most face shapes and is perfect for formal and informal events.
6. Flat twist with fancy pigtails
Do you want a simple, fancy, and classy look? Then you should try the flat twists with fancy pigtails like the one that Boity is rocking in the image above. To achieve a neat and full look, use hair extensions when plaiting.
7. Boity Thulo braids

Boity loves queening in long braids. Yes! She looks stunning wearing thin Senegalese braids. As you know, braids are a long-lasting protective hairstyle and a perfect alternative to weaves. Also, there are multiple styling options for braids. Boity loves taming her long braid to the back. The only limitation of this hairstyle is that very long braids can be tricky to style.
8. Boity two braided ponytails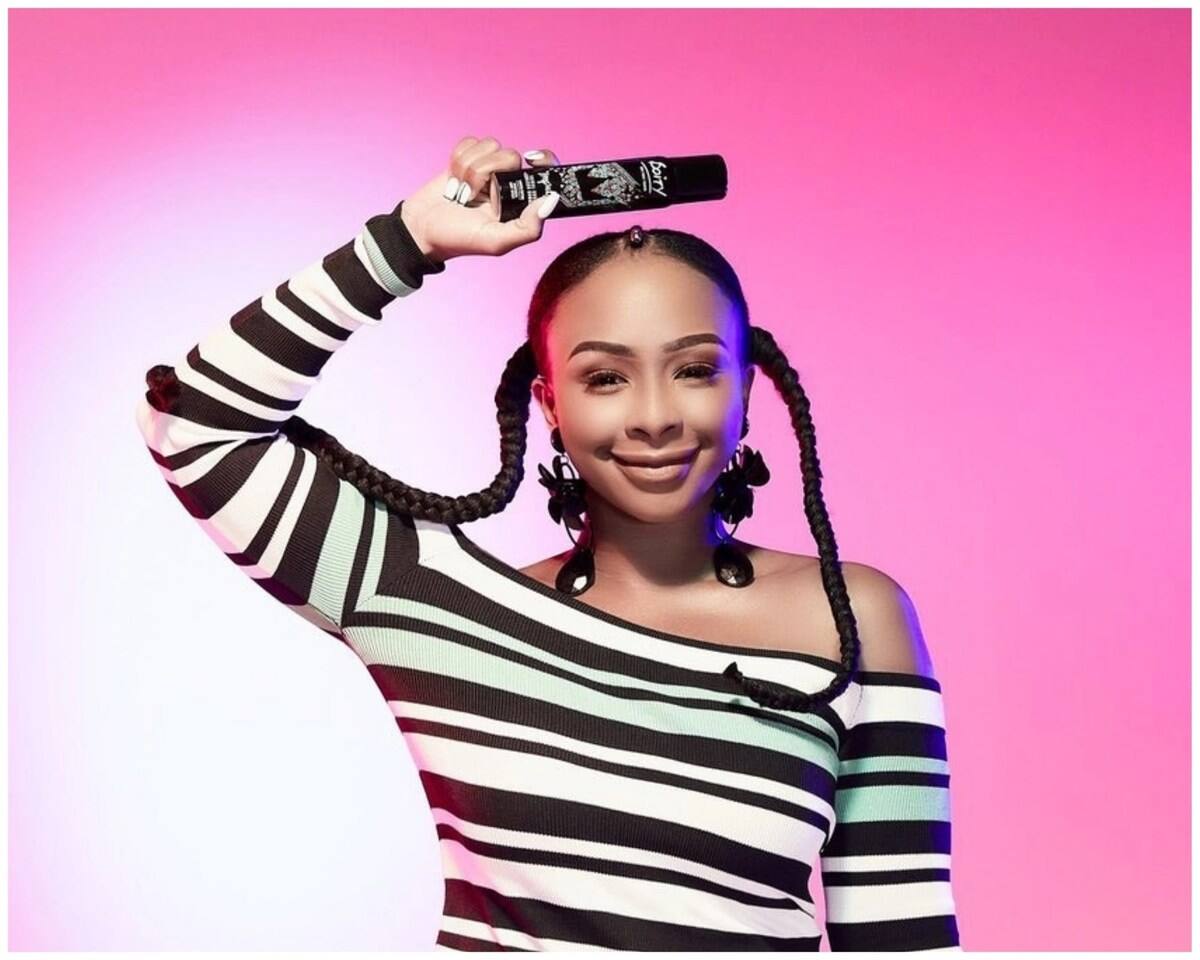 This hairstyle shows Boity's baby face. You can achieve this hairstyle in the comfort of your home. Part your hair into two (in the middle) and then take a small section from each side. Secure the two large parts with a rubber band. Plait one thin flat twist in the middle section. Then, plait three or two strand braids in each section. You can accessorize the hairstyle with tribal beads. This hairstyle gives the 90s TLC vibes.
9. Boity cornrows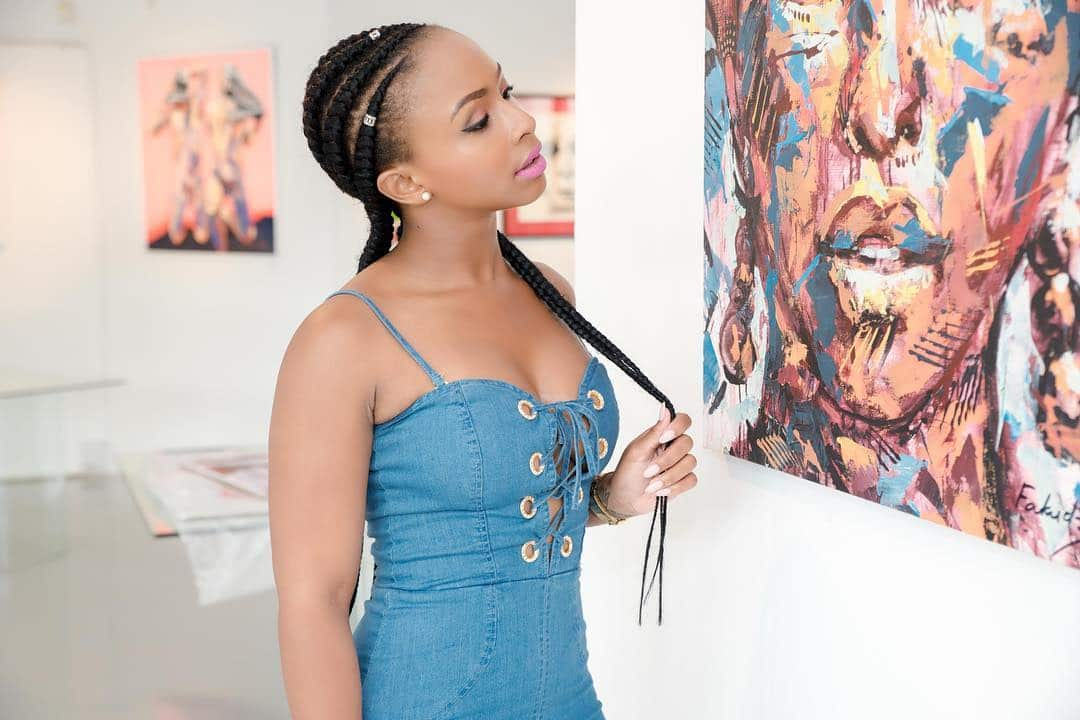 Cornrows give you that laid-back look you desire. The hairstyle is easy to maintain and can be beaded to enhance your looks.
10. Boity the colorful princess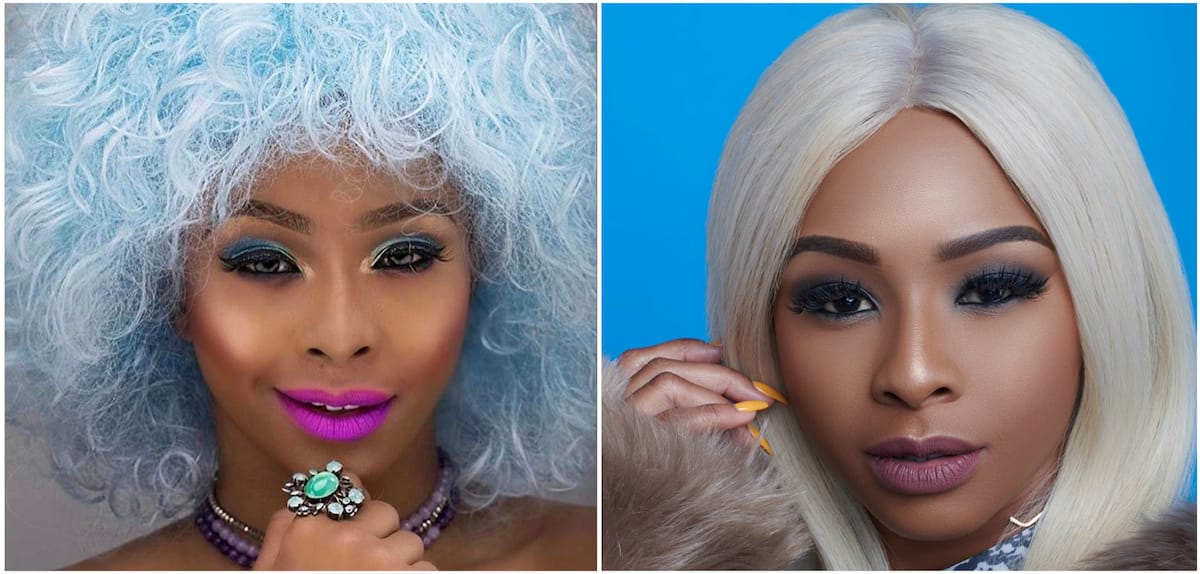 Boity loves rocking colorful weaves and wigs. Ombre colors are some of her favorite choices. Some of the popular colors are ombre white, blue, pink and grey.
11. Front fringe weave or wig
Like layers, fringes add structure to your hairstyle. Also, a fringe brings an interesting twist to the style. If you are planning to rock this style like Boity, do not over accessorize. Instead, go for statement earpieces and necklaces. The fringe in itself makes a fashion statement.
12. Straight weave or wig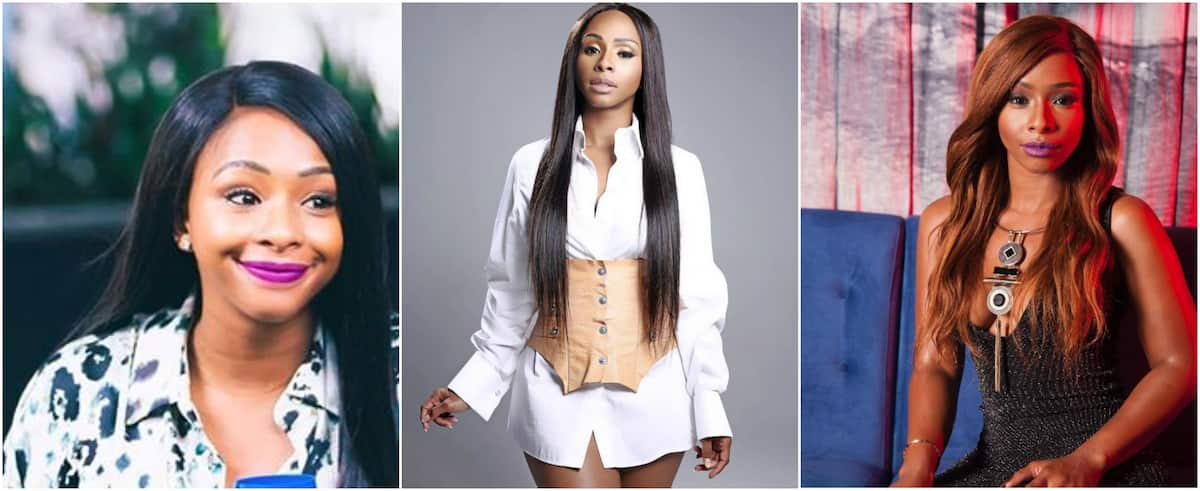 Straight weaves are the safest option for any woman. The secret is knowing the best styling option for you. In Boity's case, a part in the middle or on the side always works.
13. Boity curly wigs/weaves
If you love Sally Spectra level of curls, Boity's curly weaves collection will interest you.
14. Boity's unleash your fierce weave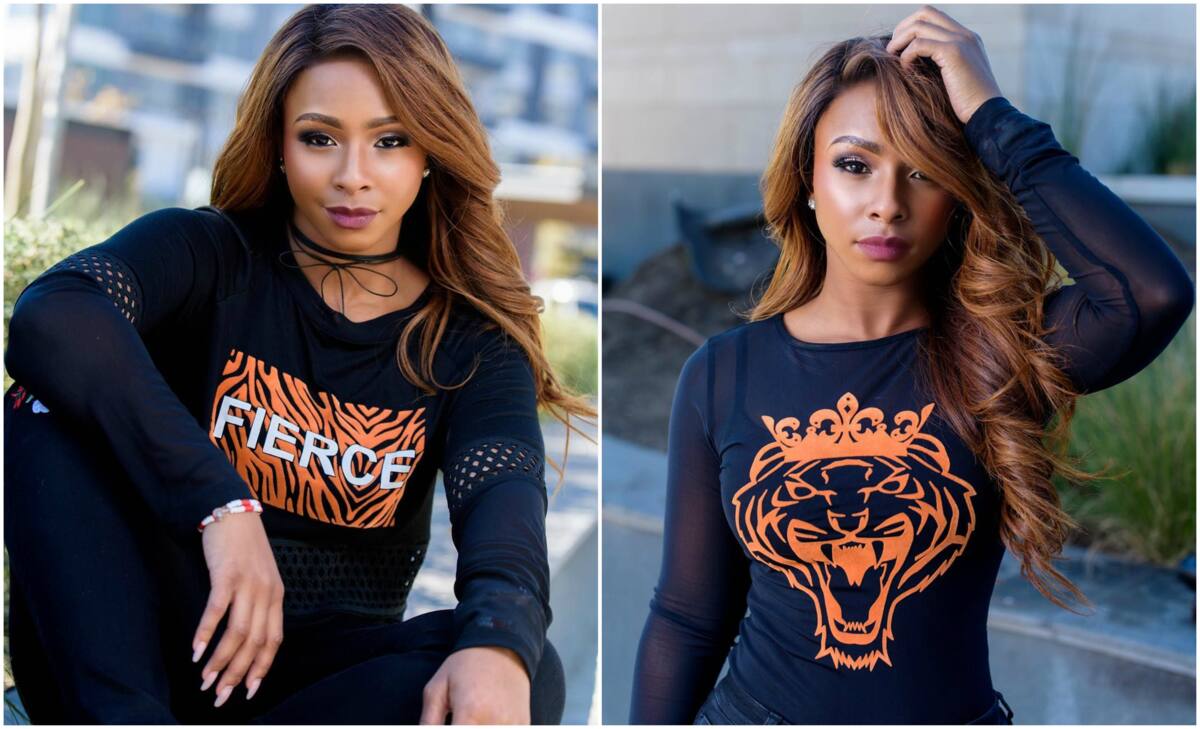 Every lady needs that one wig or weave that makes you think you can conquer the world. For Boity, this wavy brown weave or wig does it all.
15. Boity short boy cut weave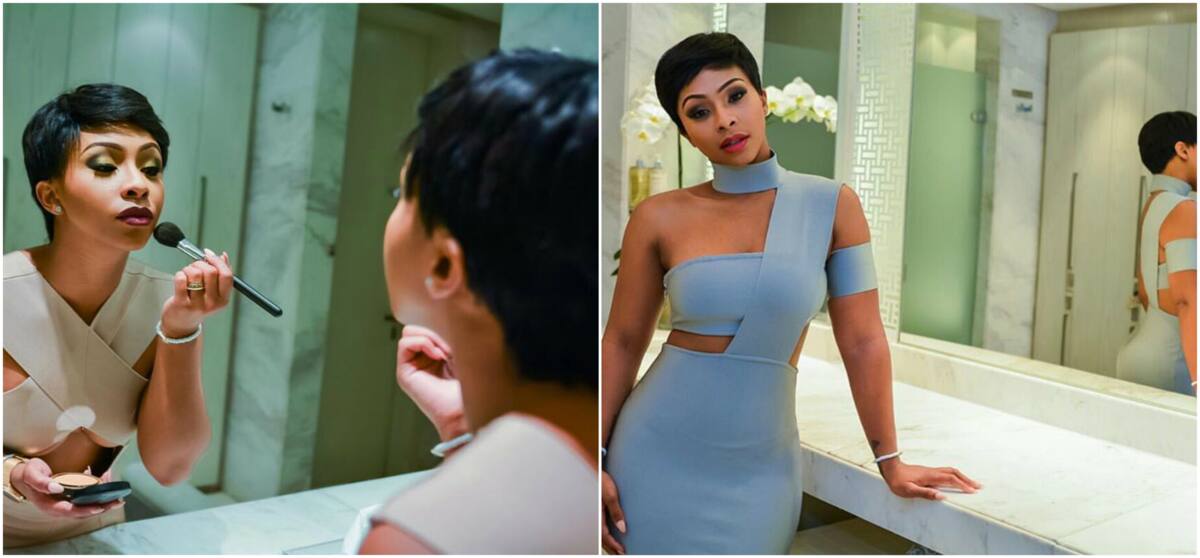 Boity looks gorgeous in this short weave. The boy-cut weave is suitable for ladies with round faces.
16. The Ankara headgear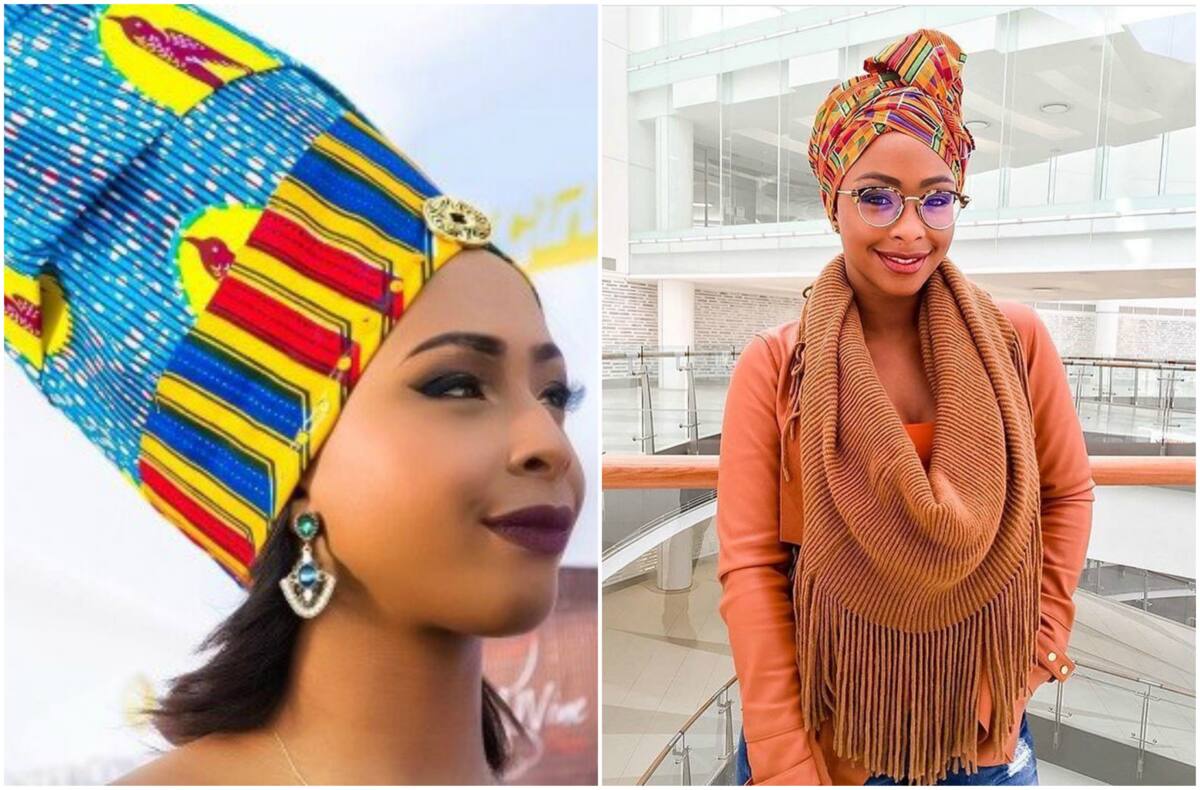 African mothers adore Ankara headgears. As such, most of them wear the headwraps to special events like weddings. Boity has one too, and it is quite stylish. So, anytime that piece of clothing remains, think about all you can do with it.
Other Boity Thulo hairstyles pictures
About Boity
Boity Thulo is an entrepreneur, model, TV personality, actor, fitness enthusiast, and rapper. Her notable roles as media include presenting The Media Career Guide on SABC and co-hosting Zoned on SABC. Boity was also a guest judge on the dance competition Turn it On. She has featured in several series including Rockville. Boity Thulo boyfriend was Cassper, but the couple broke up and are still friends. Boity recently launched her a body toning pill.
READ ALSO: 5 times Michelle Mosalakae reminded us that she defines hair goals
As you choose a hairstyle, always keep in mind factors such as maintenance, hair protection, costs, and durability. Also, check whether a hairstyle flatters you or not. With the Boity Thulo hairstyles above, you will never run out of ideas.
READ ALSO:
Source: Briefly.co.za