Children are very active, and at such a young age, their minds are abuzz with creativity and their bodies seem to run on an endless supply of energy. There is a need for parents to find activities that would keep the kids occupied and in one place. Toys are one option, drawing and coloring books offer even more variety. The most involving of all these options, however, is playdough. You can get playdough from a store, or you can have them playing with homemade playdough. The best part is that making playdough is such a simple process that will not take more than 20 minutes of your time. Read this article to get a few simple recipes on how to make playdough at home.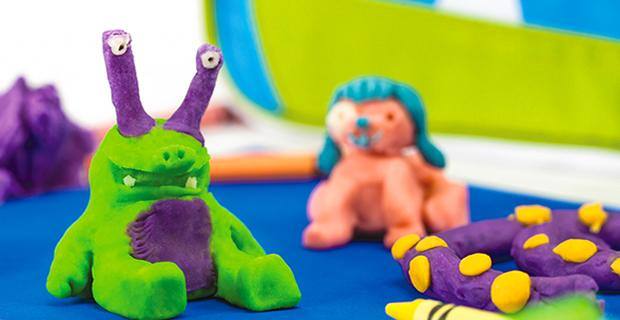 Keep scrolling and be on the know.
How to make playdough at home
As much as it is fun and easy to make playdough at home, it is not something you would like to be doing every other weekend. For a little more effort hunting down a few key ingredients, you can make playdough that will last you months.
Ingredients
1 tablespoon of vegetable oil
½ cup of salt
Food coloring
1 cup of flour
1 tablespoon cream of tartar
1 cup of water
Procedure
1. In a pan or pot, pour in the water, vegetable oil, cream of tartar, food coloring and salt and cook over medium heat while gently stirring.
2. When the mixture is warm, remove the heat and add the flour.
3. Knead this mixture into the dough consistency of your liking.
Note that with this recipe, you only get one color playdough. So, you will have to make as many batches as the colors you want to have. The cream of tartar is the essential ingredient in this recipe as it is what will keep the dough viable for up to 6 months.
How to make clay dough
The first playdough recipe above closely resembles a recipe on how to make clay dough except that one uses cornstarch instead of flour.
Ingredients
2 cups of salt
2/3 cups of water
1 cup of cornstarch
½ cup of cold water
Procedure
1. Add the salt and water to a pan over medium heat.
2. Leave on the stove for five minutes.
3. Remove the pan from heat and add the cornstarch and cold water.
4. Stir over medium heat again until the dough is thick
5. Leave it to cool and shape as desired and then decorate it with the colors of your choice.
There are also other ways of making playdough at home. These are easy recipes that you can try out, and they will not take so much of your time.
1. Easy playdough recipe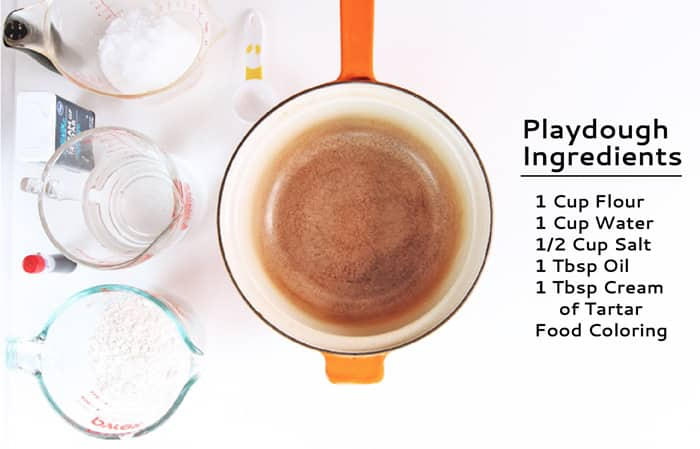 We will take a look at three simple recipes; one easy play dough recipe that does not require cooking and two others that are a little more complex. Complex in the sense that they need harder to find ingredients.
Ingredients
1 cup of salt
1 cup of water
½ cup of flour
Optional food coloring
Procedure
1. Warm a saucepan over medium heat.
2. Mix all the ingredients in the pan together.
3. Keep stirring the mixture till it attains a thick consistency and detaches from the sides of the pan.
4. Remove the heat and put the dough on a clean workspace or somewhere you can quickly clean up after.
5. When the mixture cools, knead the dough into the consistency of your liking and your playdough is ready.
In this method, depending on the type of food coloring you use, gel or powder, you can add the coloring after the dough is ready or you can add it as a part of the mixture. If it is gel food coloring, add the coloring after the dough is ready. You can make balls out of the dough you have kneaded, and in the middle of these bowls, make a small hole in the middle. In the hole, put a few drops of the food color gel and knead the color into the dough. This method is especially helpful if you want to make many different colored balls from one batch of dough.
2. Salt playdough recipe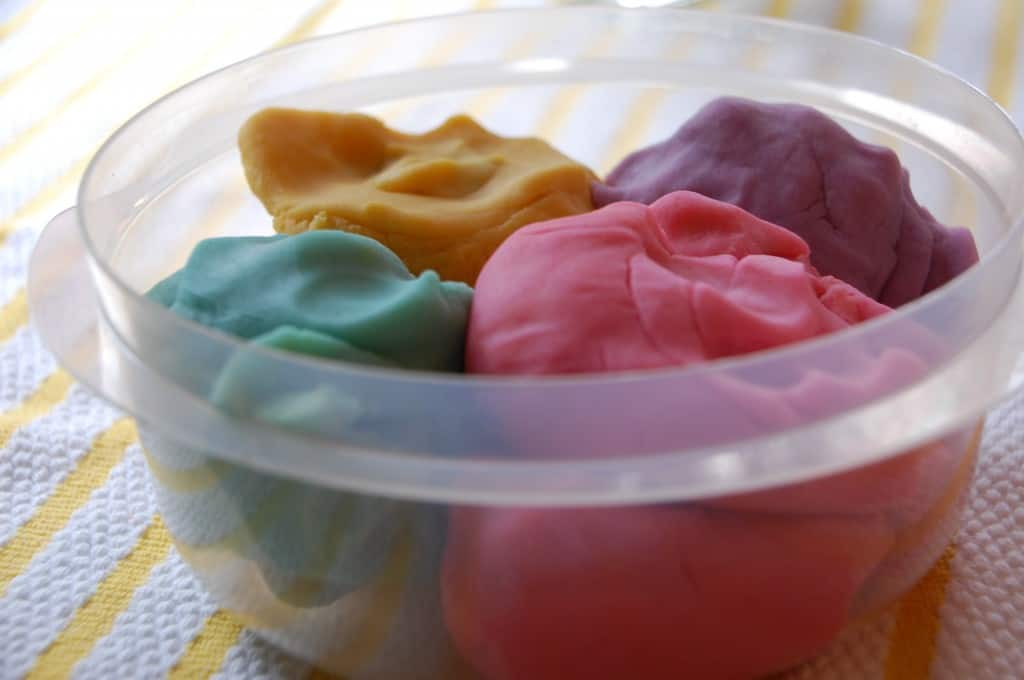 This recipe is so simple and does not need cooking.
Ingredients
½ cup of salt
½ cup of water
1 cup flour
Optional food coloring
1. Pour the flour into a clean bowl.
2. Add the salt and mix the two.
3. Add a cup of water to the mixture and stir until the mixture is clumped together at the center of the bowl. You can adjust the amount of water or flour to suit your preferences for the thickness of the play dough.
4. Add the coloring of your choice and knead the dough to mix in color for proper consistency. Add as much coloring as you like.
READ ALSO: How to make dumplings with flour from scratch
Storing playdough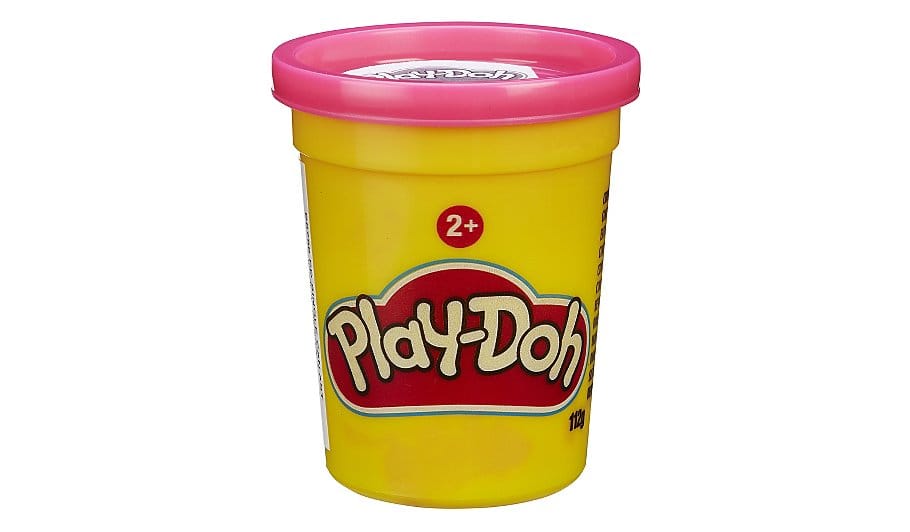 To make sure that your playdough lasts longer, store it the right way. You have to keep your playdough in an airtight container or a zip-lock bag. This is to keep it from losing moisture and drying up. To ensure it does not get soggy, make sure to store it well. If your playdough happens to get sweaty while in storage, just add a little more flour and knead it in to reacquire the right consistency. You can also cook the dough again over medium heat to remove the moisture. On the other hand, if your play dough starts to dry up, add a few drops of water to it and knead it to the right consistency.
One of the more exciting things about learning how to make playdough at home is that it can be a fun activity to do with kids before they go ahead and play with it. Homemade playdough recipes on this list are entirely safe for children. So, do not worry about what might happen when they do decide to eat their salty creations.
READ ALSO:
Source: Briefly.co.za