Top 20 great South African icons that you should know about
South Africa is one of the most prosperous nations in Africa. It is blessed with many natural resources, a thriving economy, and growing global influence. At the heart of all this prosperity are more than 56 million citizens, the driving force of the nation. South Africa is among other things, a shining light of hope and unity after such great adversity. As people, South Africans have endured one of the toughest racially oppressive periods of the last century, Apartheid. The hardship they underwent left the country resilient, forgiving and determined to forge ahead for a better South Africa. The grit and toughness of South African icons have existed long before Apartheid and continues to set an example for others worldwide. Today, we take a look at South African icons in history. These are all world icons in one facet of society or the other.

South African heroes and heroines
It is worth noting that there are potentially endless South African heroes in history all around the world. In this article, we will take a look at the most famous influential characters ranging from freedom fighters, anti-Apartheid activists to famous South African actors.
1. Nelson Rolihlahla Mandela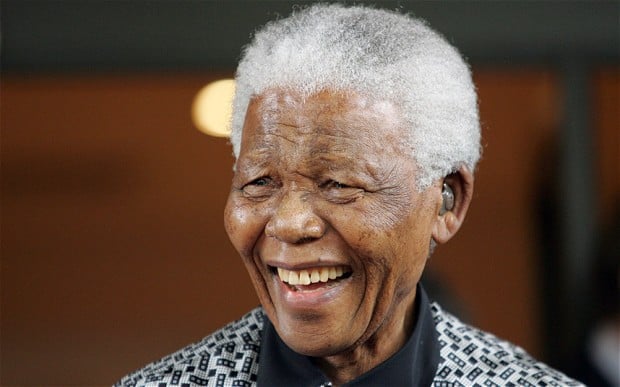 Nelson Mandela needs no introduction, in South Africa or anywhere else in the world. He is in many ways, the father of the nation. In South Africa, he is affectionately referred to as Madiba, his Xhosa clan name. Nelson Mandela was the first black head of state in South Africa. Mandela played perhaps the largest role in the fight against Apartheid and the effects it left behind. During his time in office, he prioritized reversing institutionalized racism by Apartheid and empowering black South Africans. He was not after power or the grandeur of it, as he only wanted to create a better nation for his people, a mission he largely succeeded in. Before his time in the presidency, Madiba gave a large chunk of his life serving a 27-year jail term as part of a life sentence for treason. He was later pardoned by President F. W. de Klerk in 1990 due to mounting international pressure and near civil war.
Nelson Mandela led efforts to end Apartheid that resulted in the first multi-racial general election that he won in 1994. Nelson Mandela won the Nobel Peace Prize in 1993 for his efforts in ending Apartheid. Nelson Mandela wrote about the story of his life in his autobiography - Long Walk to Freedom. At the time of his death, Nelson Mandela net worth stood at £2.5m, the size of the estate he left behind. Nelson Mandela will be remembered worldwide as a symbol of the struggle for freedom and equality of all people.
2. Desmond Tutu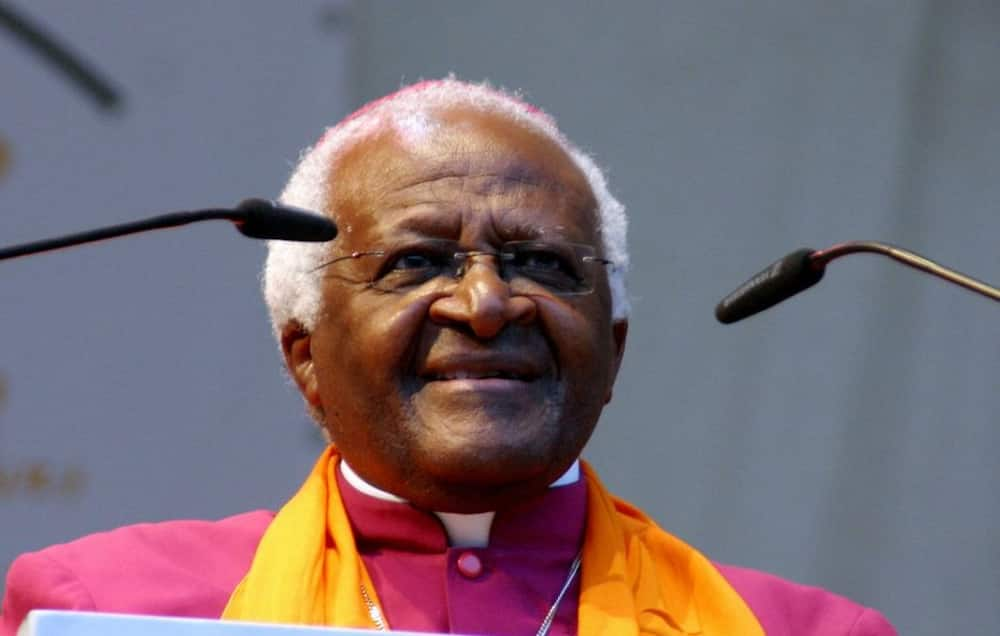 Before the years of Apartheid came to an end, another formidable force fought the great oppression publicly, Desmond Tutu. He was the first black person to become the Bishop of Johannesburg in 1985 for a year after which he went on to become, another first, the Archbishop of Cape Town. He held the position for ten years up to 1996. Desmond Tutu made it to the headlines multiple times after the Apartheid for his criticism of Mandela's style of rule. He was often a critic of both his opponents and allies, a concept he called, critical solidarity. Desmond Tutu was also a part of the Truth and Reconciliation Commission which was set up to ensure that both the enforcers of Apartheid rule and those that fought against it were brought to answer for their crimes. He is a human rights activist responsible for the term, "Rainbow Nation" to describe South Africa after Apartheid. Desmond Tutu's name is synonymous with South Africa making him a true icon of the Rainbow Nation.
3. Bantu Stephen Biko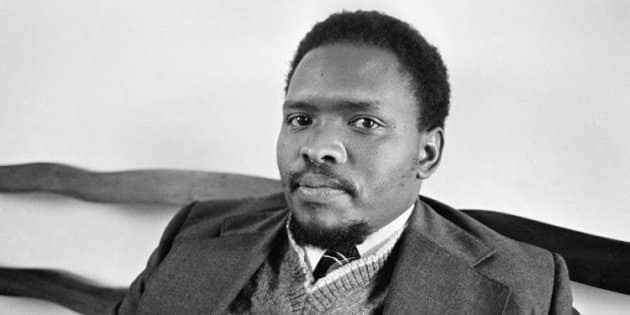 Steve Biko, as he is popularly known, is the third icon on our list of South African heroes. He is known for the ideologies he spread as the leader of the Black Consciousness Movement. He advocated for the fight against the Apartheid. The term was used at the time to involve not just black people but also colored people and Indians. He spread his ideas on Black Consciousness through various articles he authored under a pseudonym, Frank Talk. Yes, it is a very good pun. Steve Biko formed Black Consciousness as the official ideological guide for the black only South African Students' Organization he had started. Initially, this racially restrictive organization was welcome by the government as it enforced the ideas Apartheid supported, racial segregation. When Biko started spreading his ideas further, a banning order was enforced almost crippling his efforts. Biko was eventually arrested on August 18th, 1977, and while in custody, he sustained injuries that led to his death a month later. The large attendance at his funeral showed just how influential a figure Biko had been in empowering the people during Apartheid.
4. Winnie Madikizela-Mandela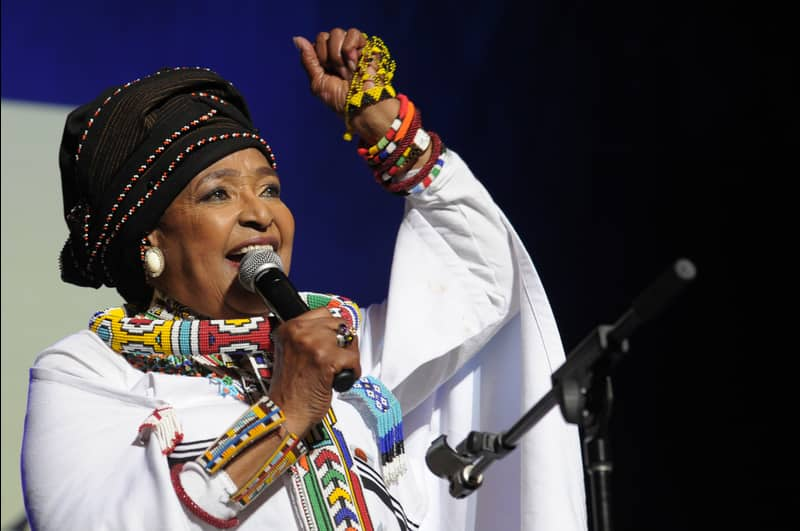 Winnie Mandela, the Mother of the Nation, was an anti-Apartheid activist like no other on this list. She went at it with great violence. Her security detail, casually referenced as Mandela United Football Club, committed to her orders and led to her being found politically and morally accountable for the violations by the Truth and Reconciliation Commission. She popularly endorsed necklacing of police informers and kidnapping. Winnie Mandela believed she was playing her part in fighting Apartheid. Her methods though, alienated many, and her home was burned down. She later became a senior ANC figure and led the post-Apartheid government efforts in removing institutionalized racism. Winnie Mandela divorced Nelson Mandela in 1992 but the two stayed in touch. Winnie Mandela was a part of the Parliament of South Africa from 2009 up to this year when she died due to a number of complications caused by diabetes. She was buried in a "Special Official Funeral" by the government, well-fitting of her status as a South African heroine.
READ ALSO: Richest actors in South Africa
5. Zenzile Miriam Makeba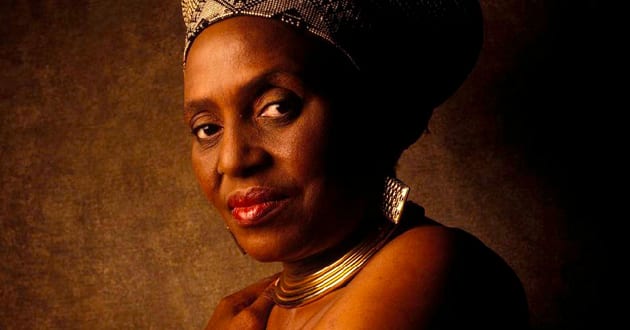 Miriam Makeba, like every other name you will see on this list, is a South African that took the ideas of Africa to the world. Her music, according to Nelson Mandela, inspired a sense of hope. She is a Grammy Award-winning singer and songwriter. Her musical talent is undeniable, and her music took her on a world tour. Miriam Makeba endured an early marriage, at just 17 years. She was married with Hugh Masekela for 5 years before they got divorced. Miriam Makeba is a true symbol of hope and she shared this hope with the world through her music. She had a little bit of fun with her acting career as well as making an appearance in the critically acclaimed film, "Sarafina!". Miriam Makeba had a career like no other icon on this list performing alongside great acts such as; the Cuban Brother, Manhattan Brothers, The Skylarks, Paul Simon, Nina Simone, and the legendary Hugh Masekela. Miriam Makeba suffered a heart attack and died during a 2008 concert in Italy.
6. Lucas Radebe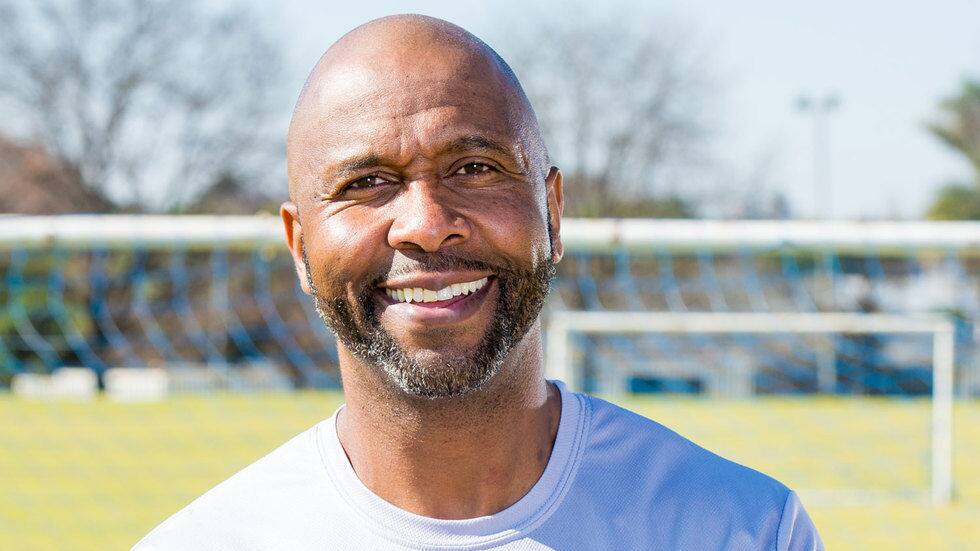 In the late 80s and early 90s, Lucas Radebe was a defender every striker in football would dread facing. His interception and total charge of the midfield was the stuff of dreams. Lucas Radebe captained Leeds United in an illustrious football career in the Yorkshire side. He also went on to captain the South African national team until the 2002 World Cup. He was not a goal scorer and for much of his career, his input to the strength of his teams was hidden in the statistics. Speaking of hidden statistics, Lucas Radebe net worth is not known to anyone, quite unusual for a player that has played in the Premier League for close to a decade. Lucas Radebe started his career with the Kaizer Chiefs during which he scored the only five league goals of his career before joining Leeds United in 1994, where he stayed till his retirement in 2005. Lucas Radebe became a very influential force in the footballing world that the English Football Association picked him as an ambassador to bolster their bid to host the just concluded 2018 FIFA World Cup in Russia. Radebe was awarded the FIFA Fair Play Award in the year 2000 for his efforts to end racism in football and for his charity work in South Africa.
7. Terry Pheto
Terry Pheto is an award-winning South Africa actress best known for her role in the 2005 film Tsotsi. Her talent landed her the lead role for the movie, which went on to win an Oscar when a casting agent spotted her as part of a theatre group in Soweto. She has since gone on to star in a number of other movies and television shows including, Goodbye Bafana, Catch a Fire and more popularly in Jacob's Cross playing Mbali. Terry Pheto net worth is sure to be a neat sum going by the roles she has previously played. Already an icon, her star can only keep rising.
8. Leon Schuster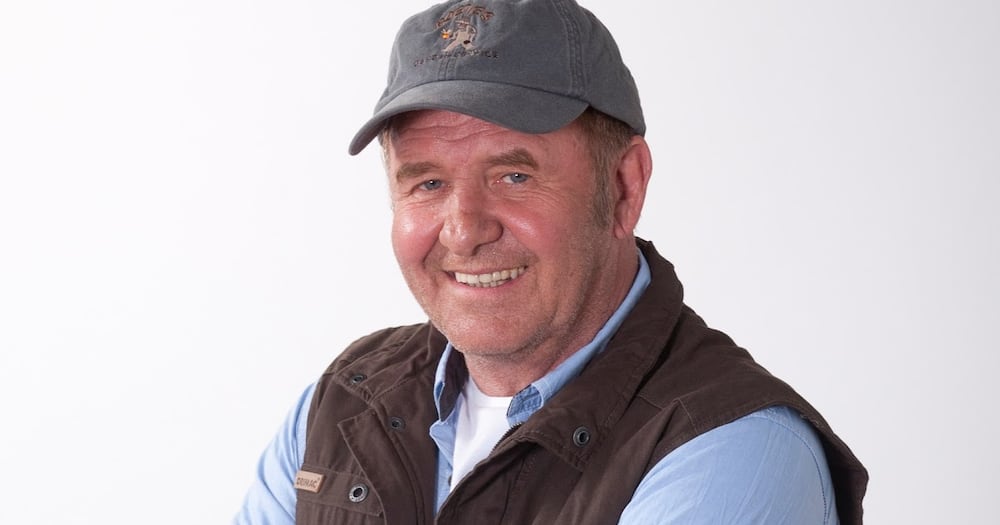 Leon Schuster is a singer, songwriter, and filmmaker. He has worn many hats in his colorful career in the entertainment industry and for the most part, has helped shape the future of the South African film industry. His music has also brought him a considerable chunk of fame over the years selling close to half a million copies of his albums. The highest grossing of all his albums, Briekdans by Leon Schuster – 20 Treffers which had more than 270000 copies flying off the shelves. Schuster also made a number of iconic movies in his career as a filmmaker, the best of which includes Mr. Bones, Mr. Bones 2: Back from the Past, Millenium Menace and You Must Be Joking! Together, these films grossed more than R150 million. Leon Schuster net worth, though not publicly known or declared, is no less than 7 figures going by this numbers.
READ ALSO: List of famous South African musicians 2018
9. Yvonne Chaka Chaka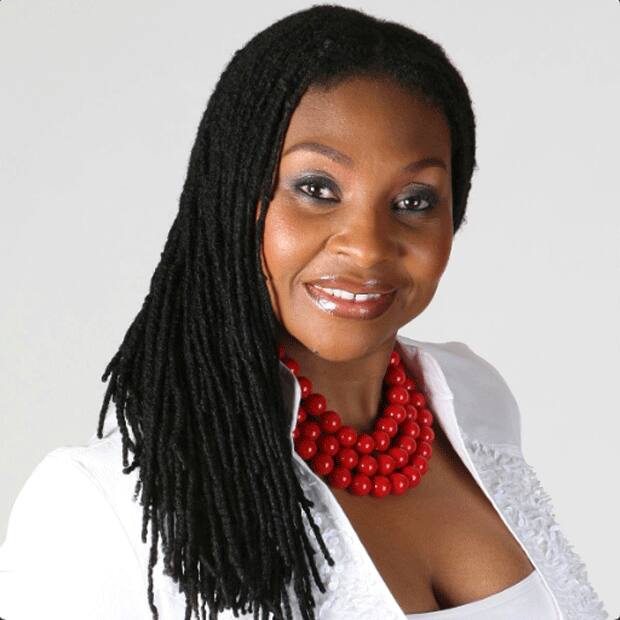 Yvonne Chaka Chaka is the second heroine on our list that used her music to put South Africa on the global stage in the entertainment industry. Her music is popular worldwide but more so in Africa. She made multiple hit songs through her career including 'Umqombothi', 'Thank you Mr. DJ' and 'I'm Burning Up'. If you were born in the 90s or earlier, then you are very familiar with these songs. Yvonne Chaka Chaka later in her career began focusing on humanitarian efforts to fight against AIDS joining the Global Fund to Fight AIDS, TB, and Malaria. She also established her own charity organization, the Princess of Africa Foundation, named after her nickname, Princess of Africa.
10. Hugh Ramapolo Masekela
You saw this coming, Hugh Masekela is an undeniable South African icon. He was an award-winning trumpeter, flugelhornist, singer, and songwriter. He has performed alongside worldwide sensations over the course of his musical career. During apartheid, Masekela used his talent to compose and write some of the best anti-apartheid songs, cue "Soweto Blues". The most popular song he released in the anti-apartheid era was "Bring Him Back Home" which premiered in 1987. The song later became the anthem championing the end of apartheid and the release of Nelson Mandela from prison. Hugh Masekela died on January 23rd, 2018 in Johannesburg.
11. Brenda Nokuzola Fassie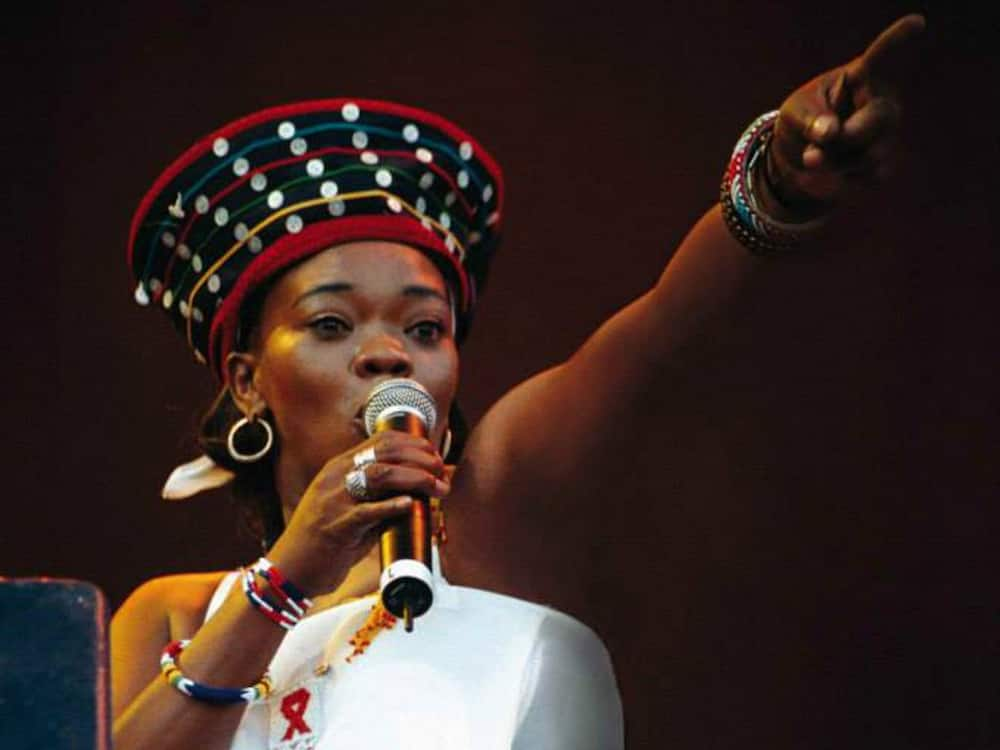 The Madonna of the Townships, as she became to be known late in her career, Brenda Fassie was a darling of the masses. Her music was about life in the townships that so many could easily relate to. Fassie started out singing for tourists before later on joining the music group Joy and later headlining for the band, Brenda and the Big Dudes. Brenda Fassie had a tragic career, more than the other struggling through a cocaine addiction in the 90s to get her career back on track. She has seen the bottom of the barrel and risen to the top again and again for close to 30 times going in and out of rehabilitation centers. Brenda Fassie had the best-selling album in South Africa after her addiction, the album – Memeza – was released in 1998. Brenda Fassie died in 2004 after slipping into a coma brought on by an overdose on cocaine the night before she died.
12. Lucky Phillip Dube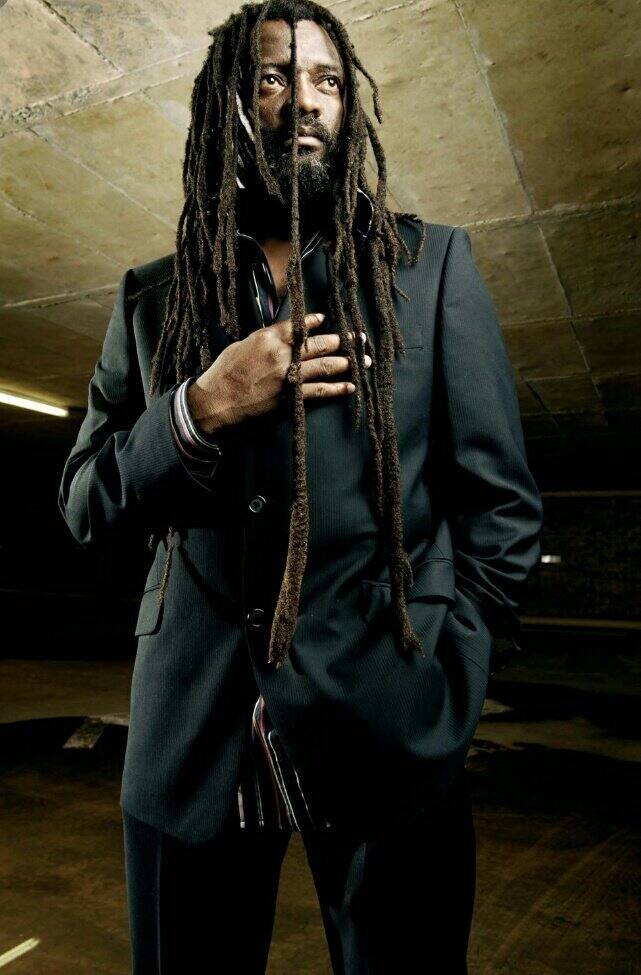 Lucky Dube is the biggest selling African reggae artist. His music was heard all over the world. Lucky Dube released 22 albums as an artist. Starting out, his music albums were by "Lucky Dube and the Supersoul", later on, however, he dropped the name Supersoul and both he and his band were simply known as Lucky Dube. Lucky Dube was shot dead on the 18th of October, 2007 while driving after dropping off two of his kids at their uncle's house. Lucky Dube's killers were arrested, tried, found guilty for his murder and sentenced to life in prison. His murder caused the international outcry from reggae lovers worldwide, and the subsequent prosecutions received equally high media attention. Lucky Dube was a pioneer for many African reggae artists and continues to inspire more.
READ ALSO: South African celebrities who died in 2017 and 2018
13. Trevor Noah
Trevor Noah is a comedian, TV host and author. Born and raised in South Africa under the harsh ethos of apartheid and being, in his own words, Born a Crime. He has survived a dysfunctional family and extreme poverty to rise to the helm of late-night TV comedy. Trevor Noah is a true icon of how young South Africans have gone ahead to overcome the challenges of apartheid and change the course of many young people's lives by showing them a different way. Trevor Noah, despite being only 34-years-old, is a name that many people worldwide instantly associate with South Africa.
14. J. R. R. Tolkien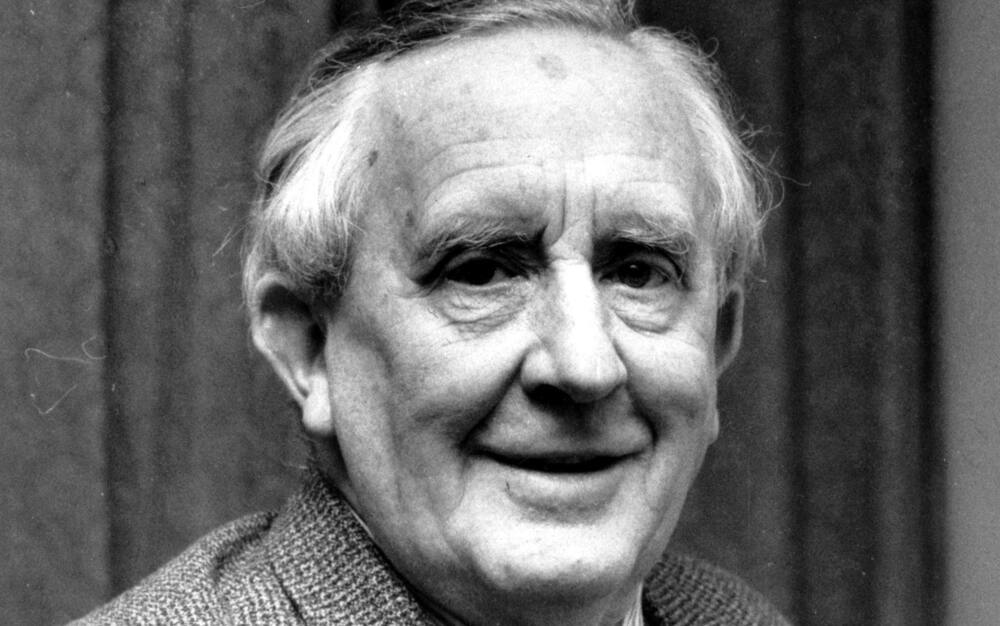 The famous author of The Hobbit and The Lord of The Rings trilogy is the last entry in this list. This may come as a surprise to many as the author is often described as an Englishman. So, if he is South African, was Tolkien born in Johannesburg? If not, where then was he born? J. R. R. Tolkien was born in Bloemfontein, Orange Free State on January 3rd, 1892. Orange Free State would later be called South Africa. He is a literary genius that gave us 'Middle Earth' and many beloved characters of modern pop fiction. Now, to our last South African icon.
South African flag icon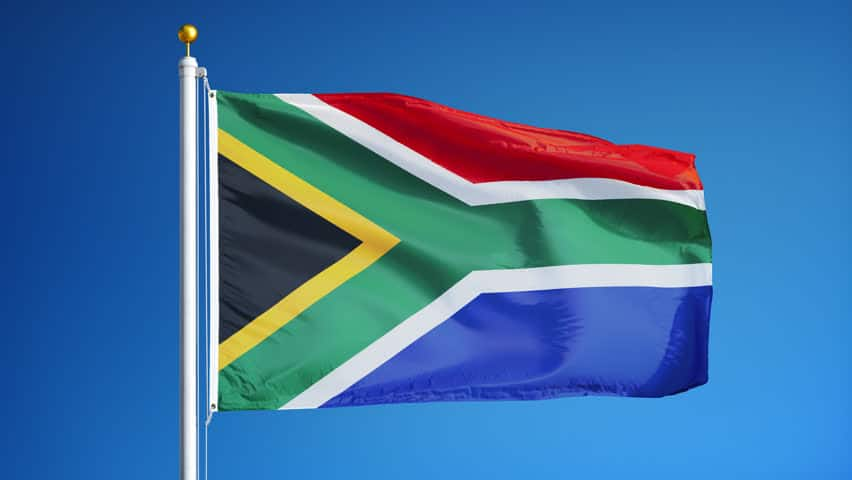 The most recognizable icon of South Africa is the country flag. If you have marginal geopolitical knowledge then you would instantly recognize the flags of different countries. A country's flag is where we get inspiration for our national team uniforms, for our patriotic wear, it is the inspiration for the colors of our national carrier, and even our military wear. The South African flag icon is perhaps the most famous of all South African icons.
READ ALSO:
List of famous South Africans
Famous South African role models
List of Afrikaans actors
Source: Briefly News