Hugh Masekela death came as a surprise to many and his fans took it upon themselves to share their heartfelt condolences on social media. What caused the demise of the iconic jazz legend? Many fans have been asking this question as they come to terms with his death.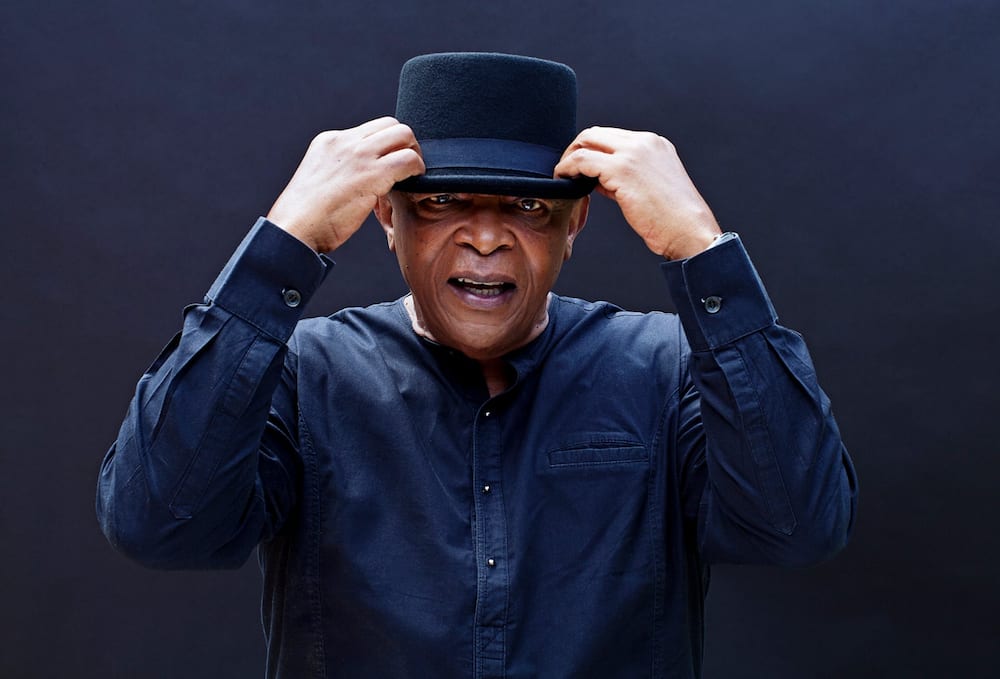 What was Hugh Masekela age when he died? Read through this article and get to learn all the details about the cause of his death and his age.
What caused Bra Hugh Masekela death?
Is Hugh Masekela dead? Yes, he is, but the legacy of this great man still lives on. The legendary Jazz musician, Hugh Masekela died at the age of 78 on the 23rd of January, 2018 after a long battle with cancer, and his family then released the following statement:
"After a protracted and courageous battle with prostate cancer, he passed peacefully in Johannesburg, South Africa, surrounded by his family."
In addition to this, Sal Masekela, the son of the late icon, posted a heartfelt message on his social media handle breaking the news of his father's demise. A section of the statement read,
"It is with a heavy heart that I confirm that my father, Hugh Ramapolo Masekela, has hung up his horn after a long battle with prostate cancer. It is difficult to comprehend that this moment is real. To me, my father has always been both ageless and immortal."
He discovered that he had prostate cancer back in 2008. Cancer took a significant toll on the musician in 2016 after it spread and he had to go through eye surgery. The eye surgery was done in March of that year. In January 2018, Hugh Masikela death was announced to the world. The news devastated South Africans especially those who knew about his contribution to the fight against apartheid.
Hugh Masekela funeral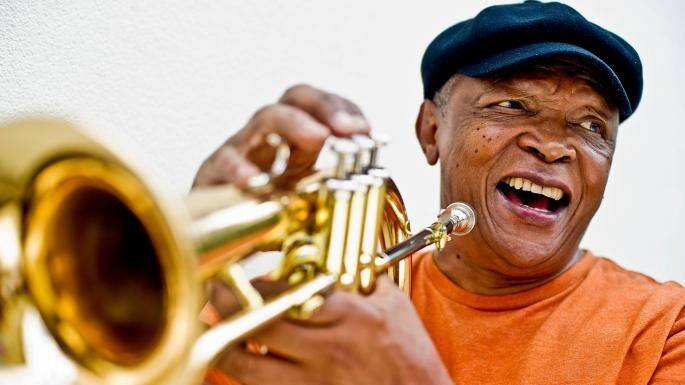 His family revealed that his last wish was to have a private funeral. His wish was that family and close friends only attend the burial and his family was on record saying that they did not plan on going against their father's last wish. The family issued a statement saying,
"The funeral will be for close family and friends, this is what he wanted, anyone who wants to pay their respects can go to the various memorial events."
The main memorial service was held on the of 28th January, 2018 at the UJ Soweto Campus.
The family also indicated that they would be organizing several other memorial services around the globe to commemorate Hugh, one of the greatest South African jazz musicians, dubbed by some as the father of South African jazz music. He was buried on January 30th, 2018. Hugh Masekela death was unprecedented and received by many with sorrow. Jacob Zuma was on record saying,
"The nation mourns one of its most recognizable signature talents ... It is an immeasurable loss to the music industry and to the country at large."
Hugh Masekela biography
Hugh biography is quite interesting as his journey began back when he was just 14 years old. It all started with a film, Young Man With a Horn. After the 14-year-old Hugh watched the movie, he fell in love with the trumpet. His first trumpet was given to him by an anti-apartheid chaplain, Archbishop Trevor Huddleston, at St Peter's Secondary school at age 14. Huddleston would then contribute once more to the child's fortunes by securing the services of a teacher for Masekela. Maseleka would prove a good student, and in no time he had mastered the art of trumpet playing.
Hugh Masekela music
Hugh Masekela started playing music that highlighted the experiences he has had in life since 1954. His songs illuminated the struggles that South Africans were going through at the time. This was the time South Africa was struggling with apartheid and the oppression of the people by the government of the time. Not only that, but he would also make music portraying the positive side of South Africa.
READ ALSO: Who was Hugh Masekela wife?
In 2017, Forbes Africa Magazine came up with a list of some of the wealthiest African musicians. And you can already guess who had topped the list. Yes, Bra Hugh Maseleka was named the wealthiest musician from Africa that same year. Hugh Masekela net worth was estimated to be about $275 million at the time.
Hugh Masekela death was shocking to almost everyone who loved him. May he Rest in peace.
READ ALSO: