Boitumelo Thulo is a South African rapper, model, and actress. She is professionally known as Boity Thulo. She was born in 1990 which makes her 28 years old at the moment. The lady has always dressed fashionably. She always comes up with dresses that compliment her curvaceous body. For the love of fashion, Boity Thulo dresses have gone onto another new level where she brings together all of her favorite dresses so that people may choose what to wear from her collection.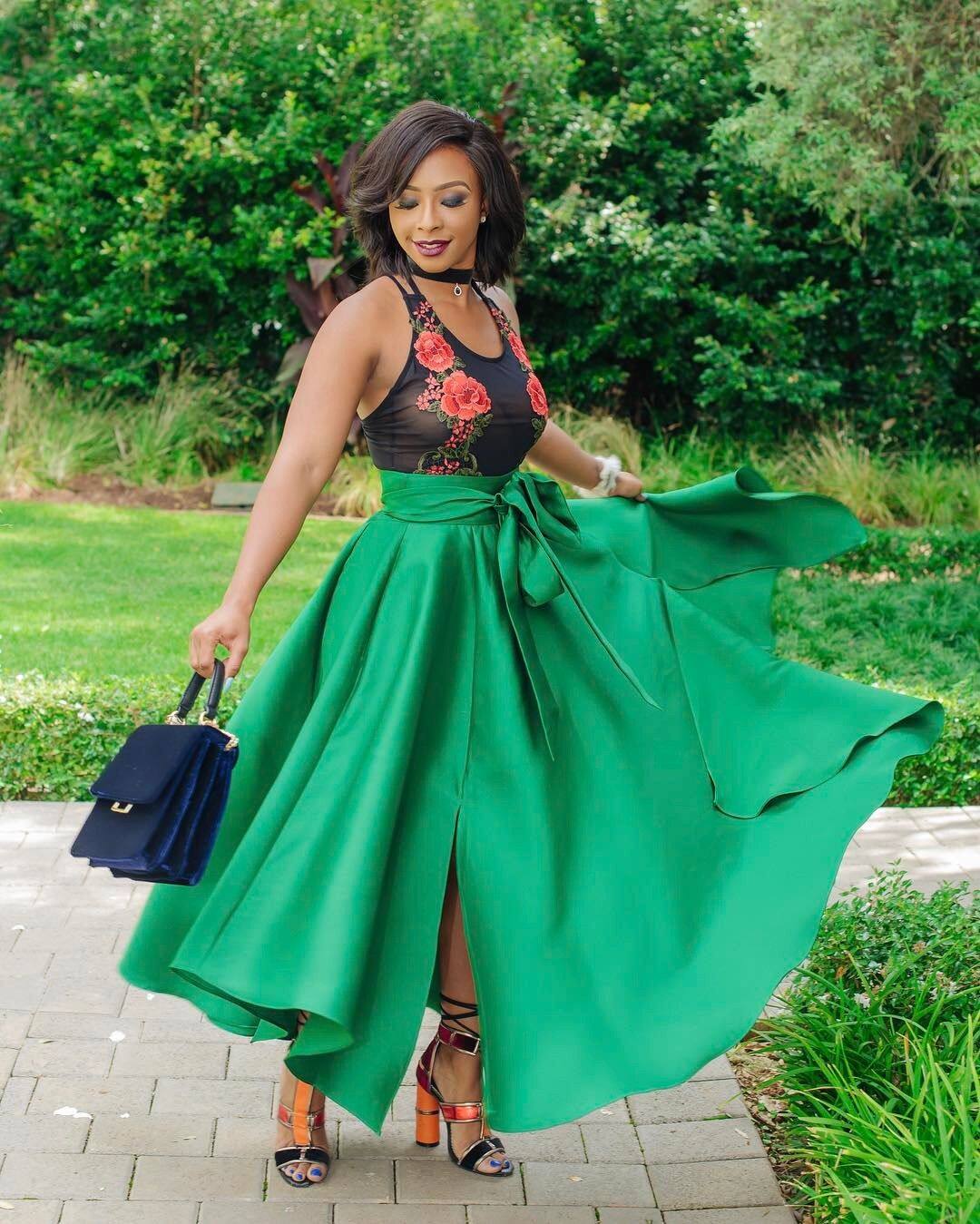 In this piece, we are going to have a look into each of Boity Thulo beautiful dresses.
Boity Thulo long dresses
Every woman needs to have a long dress in her closet as it can be worn on different formal or informal occasions. Boity is not left behind and below are the best long Boity Thulo dresses that looked fantastic on her.
1. Off-shoulder long dresses
She rocked this dress at the Feather Awards, and for sure, it was a good choice for her. It is a floral dress, and we know that most floral dresses never disappoint. This turns out to be her favorite among all Boity dresses
2. The long black dresses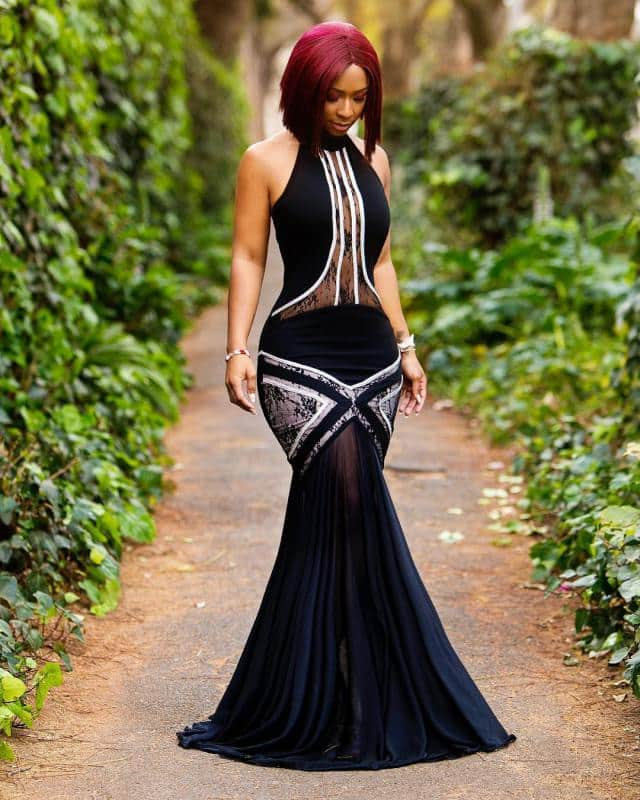 Whether it is the little black dress or the long elegant black dress, black dresses are a good option for ladies with a chocolate skin tone. Boity rocked in this black dress with laces patches and white decorations on it.
3. Long red dress with a slit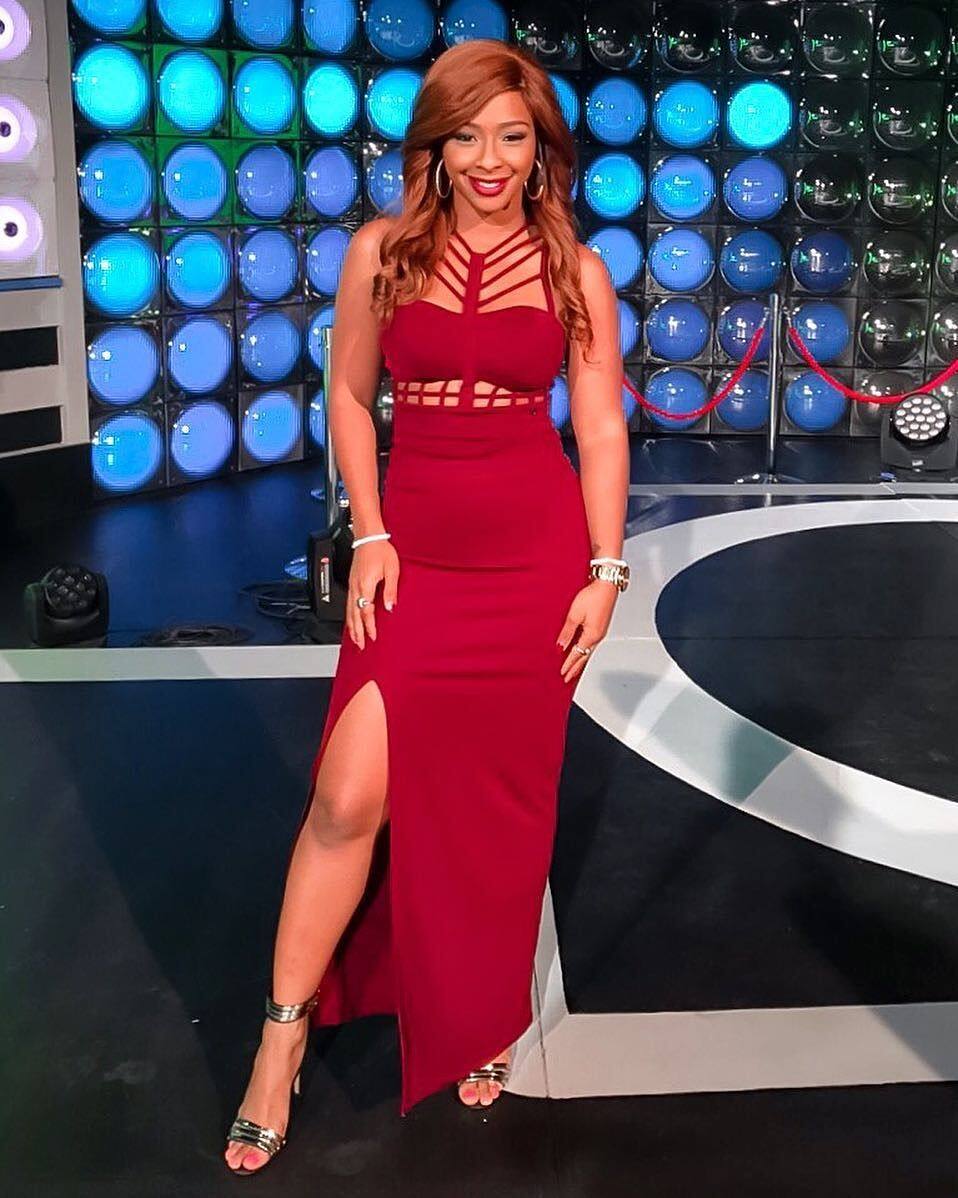 This Boity's dress is one of a kind. Here, it gives Boity a very bold and sexy appearance. This is a great dress if worn at dinner dates that will involve some slow dances. If you are looking for a dress to wear on your date, then this is the perfect design choice.
4. A one-arm grey dress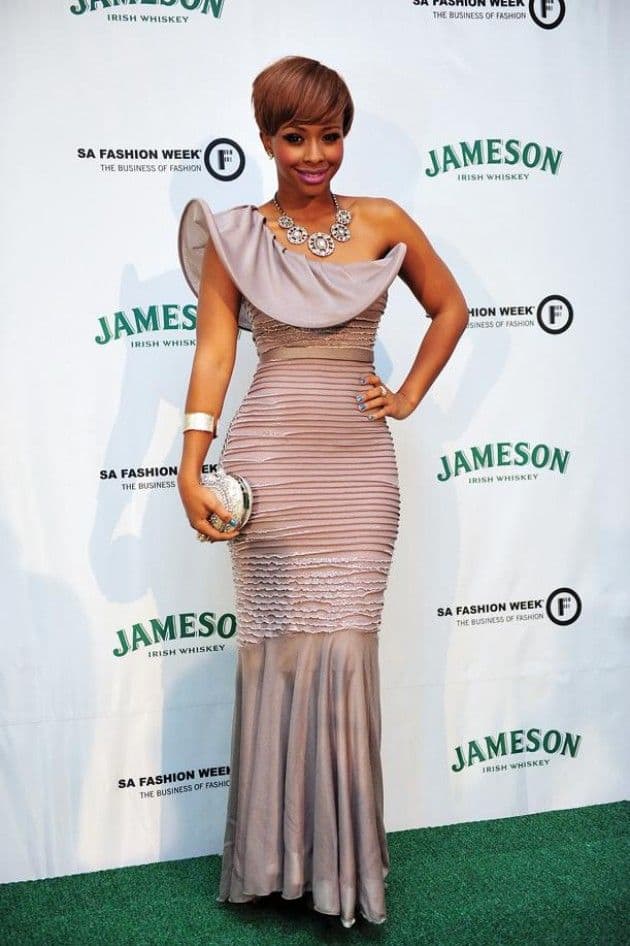 This is one super sexy dress that Boity has in her collection of long dresses. What a great way of rocking red carpet events in such a splendid dress.
Boity Thulo evening dresses
We all love evening dinners and parties, and wearing the right outfit to the occasion brings out confidence in every woman. Below are Boity Thulo evening dresses that will take your breath away and give you ideas on which one to wear on your evening party or that dinner date.
5. The beautiful grey dress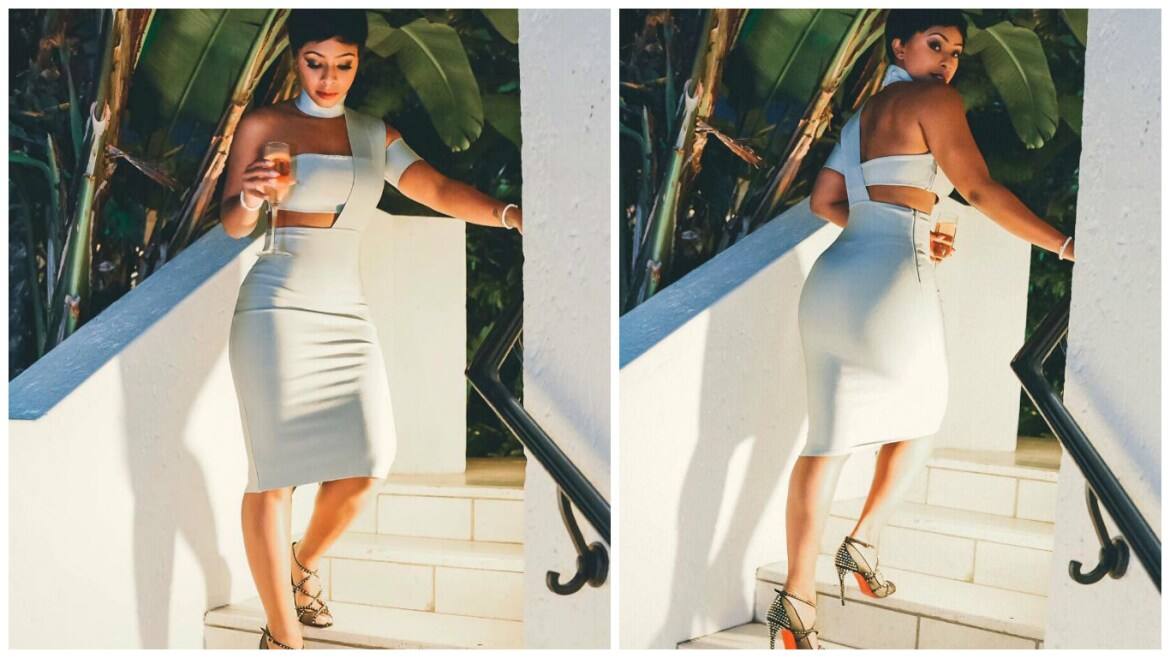 This dress brings out Boity's curves like never before. It is one of the dresses that she wore out of her collection. It is clear that Boity loves body-hugging dresses; if you take a ride around Boity Thulo Instagram page, you will find more pictures of her wearing outfits that show her lovely figure.
6. A body-hugging denim
Many people are in love with denim outfits, and Boity Thulo is one of them. This denim dress has exposed the beautiful figure that beauty has, and this a good choice for you too if you want to rock in denim.
7. Beautiful red lace dress
This dress is unique and very gorgeous. It has a long slit that exposes Boity thighs, and she complimented the look by wearing it with a black pair of heels.
8. A Short black body-con dress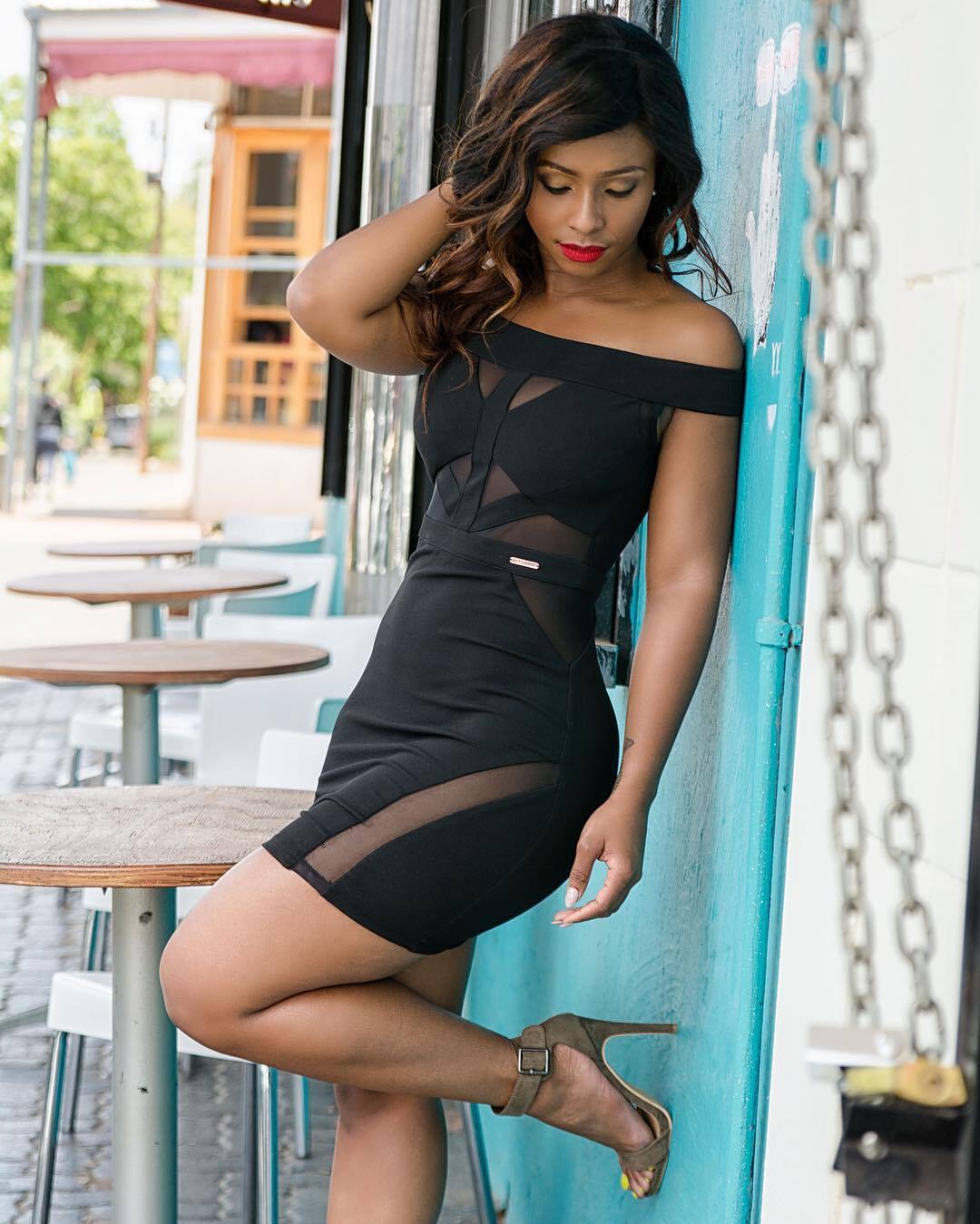 This is a perfect dress for going to an evening party. In this photo, Boity looks outstanding. She wore it with a beautiful pair of heels.
Boity Thulo summer dresses
We all love summer, and having the best outfits to wear during summer makes it even more lively. Boithy Thulo choice of summer dresses is perfect.
9. Animal print dress
Dresses with animal print do not require lots of accessories. This dress has the perfect length for summer dresses and Boity looks excellent in it.
10. A Shirt-dress
A shirt dress is always the perfect choice for summer because you will still feel more flexible in it. This one worn by the model is the perfect example of what a shirt dress should look like.
11. A beautiful floral skirt and top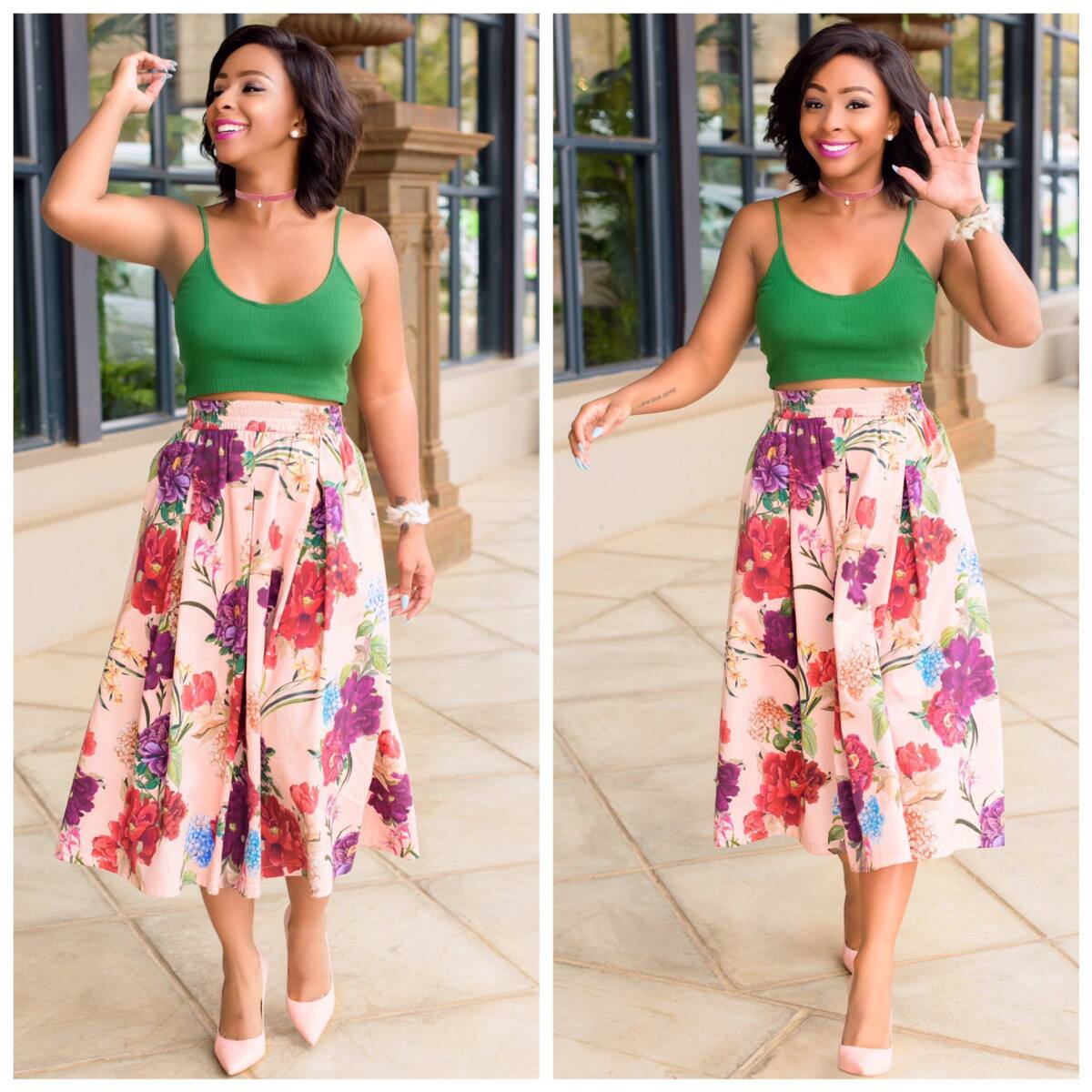 This is a perfect outfit for anyone going out during summer. Boity's skirt is eye catchy as it has beautiful colored flowers, and she wore it with a green spaghetti top.
Boity Thulo red carpet dresses
Boity Thulo is the type of person that would rock the red carpet most outrageously. As usual, Boity made sure she looked impressive during the SAMA award.
12. Boity SAMA dress
This dress made sure that it showed a part of her thigh. The dress looks fantastic and gorgeous on her.
13. Boity Thulo traditional dresses
At one time, Boity was attacked for wearing a traditional attire at one of her shows. But we cannot deny the fact that she looked awesome in this traditional wear.
READ ALSO: Is Boity Thulo engaged currently?
She is the founder of Boity Toning Support, and that is why you can always expect her to dress her curvaceous self because she knows that she has got a nice body and it should be dressed appropriately. With all these successful milestones such as the Boity Toning support and the dress collection, you would ask yourself what Boity Thulo age is? She is only 28 years old at the moment, and yet she is building herself a name and an empire.
She is also crazy for anything fashionable, and this is evident in the Boity Thulo dresses we have seen in this piece.
READ ALSO:
Source: Briefly.co.za