Boitumelo Thulo gave South Africans a pleasant surprise when she launched her career in rapping a few months ago. Who knew that the South African beauty had so many talents in her possession? Apparently, only those in her inner circle knew of this unexploited space and now there is a Boity Thulo song in the market. Amazingly, Boity has had a passion for music, specifically a love for hip-hop, though she would not have considered venturing into it. According to the new rapper, her rapping skills were once applauded by Khuli Chana while she was at an interview with Slikour on Life in 2014. She was rapping to a Jay-Z song and Khuli took note of her talent, suggesting that they do a song together, something she jokingly dismissed.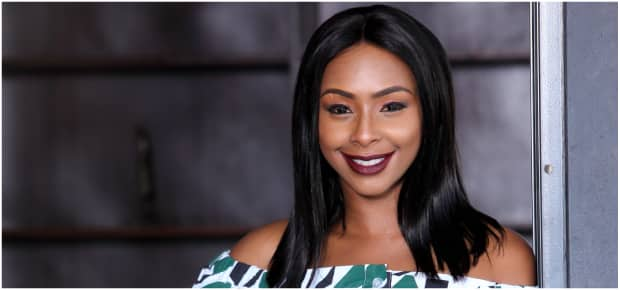 It was last year when she met the respected rapper Nasty C while still hosting the Club 808 show. Nasty C, who can smell good stuff from afar off, convinced her to take her talent more seriously. Though, the beauty was skeptical at first, she seems to have used the good advice. She called the rapper more than a fortnight later and the result was amazing. Boity worked on her very first single in which she featured Nasty C. Boity Thulo song has been receiving positive reviews and downloads that could break the internet since she first introduced it by playing it on the breakfast show on Metro FM.
Boitumelo Thulo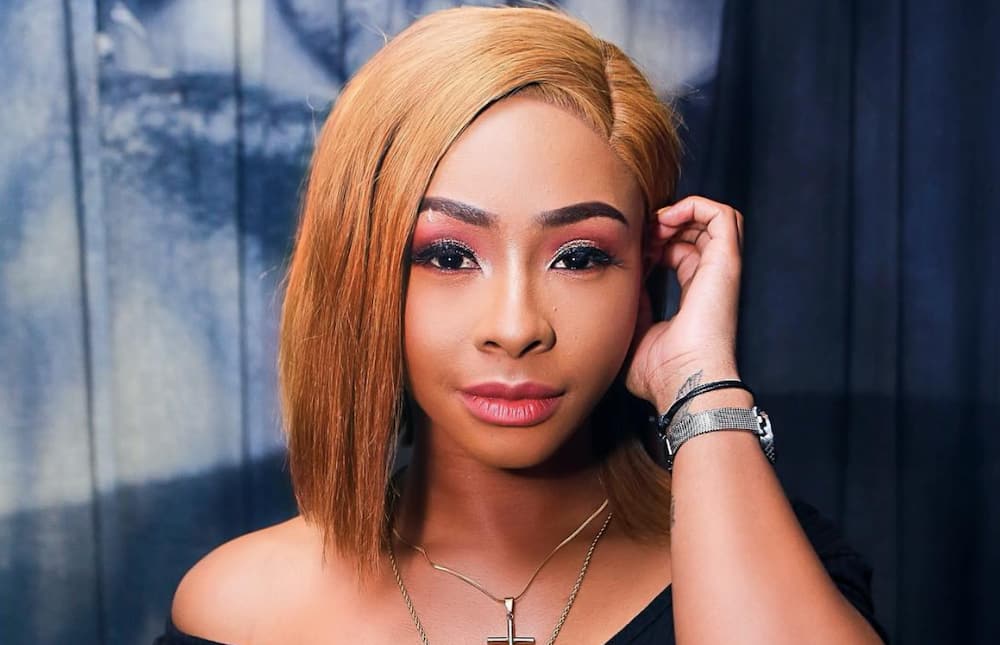 Boity 'Wuz dat' song has had its fair share of criticism, with some claiming that it was ghostwritten. Boity has however slammed haters following her new track, and wonders why they cannot just let her be great. She confirms that the lyrics were indeed originally hers and admits that she used some help from award-winning rapper Nasty C who was instrumental in assisting her to re-arrange the words in a way that would make them flow. She praises the rapper for being so good in his craft and patient in helping her figure things out and ultimately easing her entry into the world of commercial rap. Others claim that she has taken up Cardi B's style, but on the positive side, she has received support from fellow female rappers such as the talented Nadia Nakai of Family Tree Records.
READ ALSO: Who is Boity Thulo boyfriend?
Boity 'wuz dat' lyrics
'Wuz dat' features top rapper Nasty C who has also done an impeccable job at its production. The song is a reflection of the 'bad' egoistic side of Boity which she has a lot of fun bringing out. The new rapper in her song did not come to play and is calling the shots. The Boity Thulo song lyrics are amazing.
Here is the chorus of the song:
Wuz dat Wuz dat Wuz dat
Competition
Wuz dat Wuz dat Wuz dat
I don't see 'em
Wuz dat Wuz dat Wuz dat
I don't see 'em
Boity Thulo song download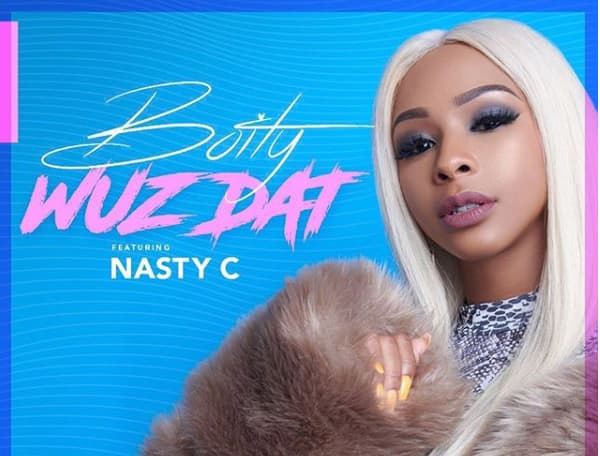 You can get the Boity ft Nasty C mp3 download or listen to the dope song via the YouTube channel. Boity has also performed the song live. You can also watch her awesome performance on YouTube. You can stream Boity ft Nasty C single on Spotify and Apple Music.
READ ALSO: Best Boity Thulo hairstyles
Boity Thulo on Instagram
Boity, like many other celebrities, keeps her fans updated on her Instragram page: Boitumelo Thulo (@boity). Her photos are amazing. She, as a matter of fact,has a whooping 2.2 million followers. You could follow her directly on Instagram and Twitter pages to be able to get the latest news about her.
According to the new rapper in town, she is not a one-time hit maker but is here to stay and take the hip-hop world by storm. Boity Thulo song 'Wuz dat' is just the beginning of a booming career, for a woman whose nature seems to be putting a stamp on everything she decides to pursue. She received over 15 performance gigs running from September to October, and on top of that, Nasty C also tagged her along in his Springs and Bling tour in October, which was a promotion of his new album by that title. That is too much success already and we wonder how she is containing it all. The hip-hop world should probably watch out for Boity as she is surely coming!
READ ALSO: