After becoming the best-selling artiste in South Africa, Kwesta has become the talk of many across the country and beyond. Most people would probably love to know and listen to Kwesta songs that have made him become this popular, and we have made it possible for you! This article provides you with a detailed list of all Kwesta's tracks, their meaning and the videos of the most popular songs.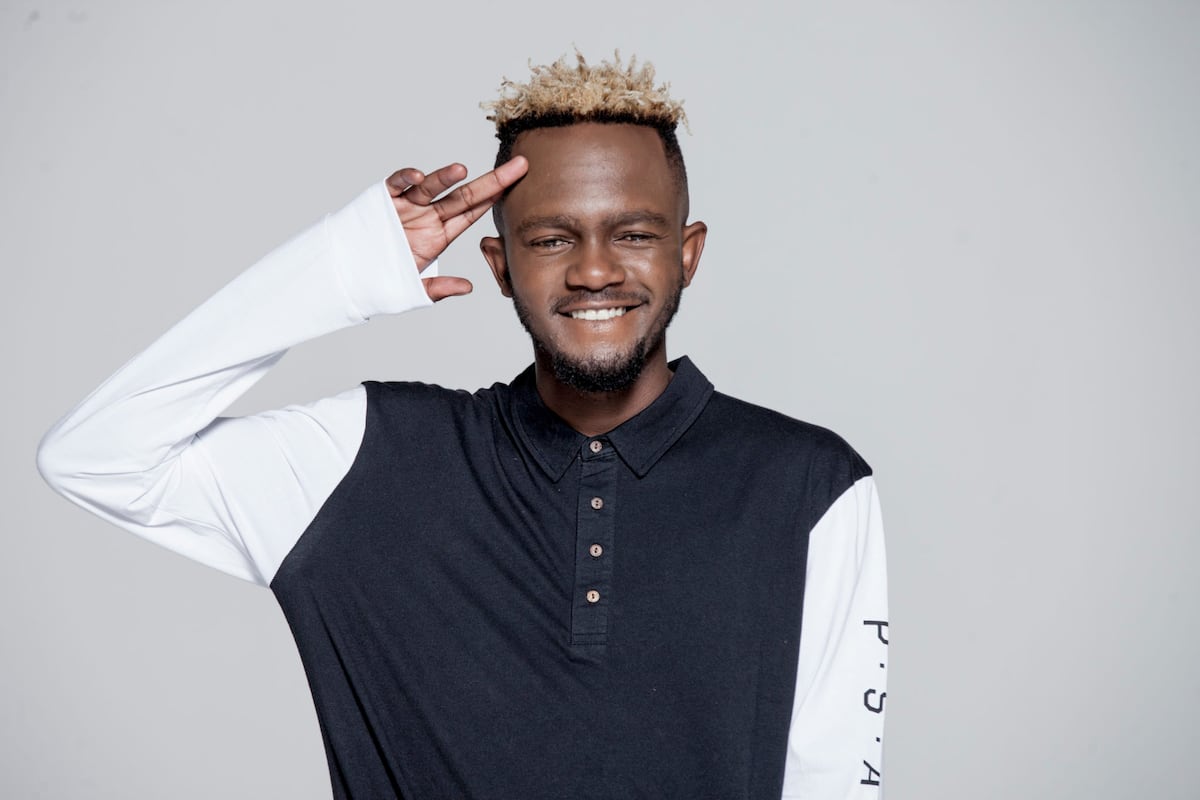 List of all songs by Kwesta
Kwesta has been in the music industry for more than ten years. He was not known to many until he got recognized and became a brand ambassador for South Africa in 2010 just before and during the FIFA World Cup. Since then, he has recorded and released a lot of songs, some solo, while others from collaborative efforts with other artistes.
Here is a list of all the songs that have been released by Kwesta. These songs have not been listed in a chronological order, but you will get to know when each song was released when you watch them on YouTube.
Ngud'
In this song, Kwesta collaborates with Cassper Nyovest. The song speaks about the party life of Kwesta as Cassper also remembers his old days when he used to enjoy the party life. The video is on YouTube and you will definitely like the song.
Spirit
This is one of the international music collaborations for Kwesta. In this song, he features Wale as they do wonderful house music. You definitely should listen to and watch this song on YouTube.
Ngiyaz'fela Ngawe
In this song done by Kwesta featuring Thabsie, Kwesta dedicates the song to his girlfriend and daughter. He apologises for the kind of videos in his songs that feature naked women. He also prays for his girlfriend and daughter. If you want to listen to the song, you can subscribe to Kwesta's YouTube channel and get the message from it.
Nomayini
Kwesta's Nomayini is a love song where he is addressing a beautiful woman and telling her of how much she is beautiful and attractive. This is a nice love song that you should listen to.
Mayibabo
For Kwesta, being an artist means that he is a role model to many youths. In this song, however, Kwesta admits that he has a certain kind of lifestyle and weaknesses that might not be good for a role model. He admits that he is only human and that he has to live his life to please himself and stay happy.
Kokotela
This is one of the songs that Kwesta released one year ago. It received over one hundred thousand views on You Tube. Kwesta featured two artistes in this song.
READ ALSO: Kwesta new song 2018
Flava
Flava will be one of your sensational love songs. It is easy to dance to and can be used in parties and other social events.
Find a way
If you are at a point in life where you feel hopeless, Kwesta will give you hope through this song. It is about the need to believe that there is always a way out in any hard situation.
One Day (feat. Psyfo)
This is a slow song that has the message that everyone needs to hear. It talks about the need to be patient that everything will eventually fall in place some day.
Pray Hard
Most artists do not ignore the fact that they get successful because of prayers and hardwork. In this song, Kwesta emphasizes the value of praying and working hard. It is a nice inspirational song that will teach you the values of living.
This is a list of some of the known songs by Kwesta. You can watch all these songs on YouTube. Just search the songs by typing 'Kwesta' followed by the song title and you will have all the videos at your disposal.
Kwesta songs featuring other artistes.
As an artiste who has become popular, Kwesta has done a number of songs in which he has featured other artistes from different parts of the world. We have listed some of the songs that Kwesta has worked with other artistes in this article. These are the songs that have helped him garner more fans since the artistes he has worked with market the songs in their countries. There is no doubt that Kwesta is climbing the artistic ladder towards being one of the top African rappers of his time.
Kwesta featuring TLT
One of his best songs in which he has featured an artiste by the name TLT is known as Mmino. This song was released two years ago and has garnered thousands of views on YouTube. If you want an audio version of this song, just search for Kwesta Mmino mp3 download on your phone and you will get the full audio version. You might also be interested in listening to Kwesta Nomayini, a song that he also released two years ago. Be assured that you will enjoy listening and watching the videos of these songs.
READ ALSO: Kwesta's Spirit is a winner with fans
Kwesta featuring Tory Lanez
Kwesta has also released two songs where he has collaborated with the international artiste Tory Lanez.
The first time he featured Tory Lanez was one year ago in a song known as Confused. He later on featured Tory Lanez to release another hit dubbed Dont Make Sense.
This is a clear indication that Kwesta has fans beyond the borders of South Africa. Kwesta ft Tory Lanez mp3 download is available for anyone who wishes to listen to the songs in audio form.
Kwesta New Songs
Being a known rap musician, people would definitely love to hear new releases by Kwesta more frequently. This is why you need to know some of the songs that Kwesta has released in the recent past. It is important to note that some of Kwesta new release include songs that he has done featuring other artists. His newest hit song, known as 'Vur Vai' is the new sensation among his fans.
This song, which was released on the 25th of September, 2018, has received over one million views since the time it was released. This means that Kwesta has a huge following and fans from different parts of the world. The song was produced by Makwa, and it addresses the kind of glam and spirit of partying that usually accompanies the festive season towards the end of the year. It is, therefore, a timely song with regards to the time of its release. Watch this song on YouTube and read all the comments from Kwesta's fans and viewers.
Kwesta songs should dominate your playlist because the artiste has proven that he has the ability to release songs that make his fans happy and entertained. With Kwesta, you will never be disappointed. To get more of his songs, you can subscribe to Kwesta's YouTube channel where you will get all the notifications on any of his music releases.
READ ALSO:
Source: Briefly.co.za