Born Senzo Mfundo Viakazi on August 11th, 1988, Kwesta is one of the most established artists in South Africa at the moment. His songs are nothing but a smash hit. Some of his latest tracks include those from the album DaKAR II such as Ngud' and Nomayini. They have received over a million views on YouTube while others have already hit over 3 million views. Despite not having album releases in two years, the rapper maintains a mainstream buzz with chart-topping singles every once in a while.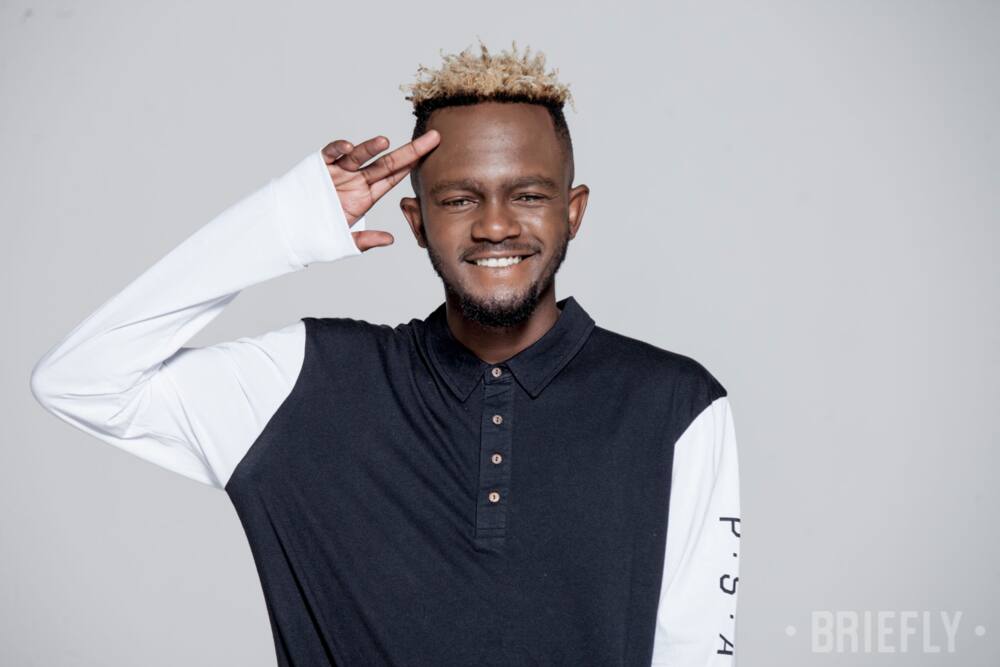 Kwesta songs are produced independently seeing that the South African act has his own music record label founded alongside the long-time partner and fellow rapper Kid-X. Three years after the release of DaKAR, Kwesta decided to follow up the successful album with DaKAR II, his third solo album on February 26, 2016. Unlike his other releases, DaKAR II was a double-disc album, which featured a host of South African artists and propelled Kwesta to undisputed international stardom.
Here are some of the 2018 best songs by Kwesta for those who are just getting acquainted with the South African songwriter and rapper.
Best Kwesta songs
1. Vur Vai – Kwesta
Vur Vai was released on September 24th, 2018 on the artist's YouTube account, making it one of Kwesta new songs. The song has over a million views despite not having a video or even lyrics which goes to show just how revered the rapper is in South Africa.
Kwesta new song loosely translates to chaos. However, the song also encourages his fans to join him and party together. Any Kwesta new release tends to get love from South African media especially when the song single handedly ousts Eminem's Kill shot from the country's top ten list. After its release, Vur Vai displaced Eminem's diss record aimed at Machine Gun Kelly to claim the number one spot in South Africa.
The Kwesta new song download options include iTunes and Apple Music. It is also available on streaming platforms such as Deezer and Spotify to mention a few.
2. Spirit – Kwesta featuring Wale
It might be regarded as one of the best Kwesta songs of all time and rightfully so, the song has over three million views on YouTube. The song's video was shot in Kwesta's hometown in Katlehong, Ekurhuleni and the two rappers can be seen throughout the video mingling with fans. Here is the Kwesta mp3 download link for Spirit.
3. Ngud'– Kwesta featuring Casper Nyovest
Ngud' is without a doubt Kwesta's biggest song since the rappers ascend to fame. The catchy song was released on February 18th, 2016, and was published on Kwesta's VEVO account. The song has over six million views on YouTube as well as comments from elated fans who cannot get enough of the jam.
Ngud' grabbed the Song of the Year accolade in the annual South African Hip-hop Awards in 2016. The win was expected considering the track went platinum as a single and was the most played song on the radio in 2016. Ngud' was one of the songs in DaKAR II, which also later selected by Apple Music and iTunes as South Africa's Album of the Year.
4. King's Speech – Kwesta
King's Speech was more of a proclamation than a song and that is a fact that most Kwesta fans will verify. This song came after the South African rapper was placed ninth on the 2014 MTV Base Hottest MCs in Africa list.
In King's Speech, Kwesta speaks out on being a parent (he is a father of one) and the rap feud that took South Africa by storm between AKA and Cassper Nyovest. He also talks about his former label Buttabing, its influence in his career and why they had to part ways. Kwesta also traces his musical journey through the years in the heartfelt single, which promises his fans more and better music in the near future.
5. Nomayini – Kwesta
It might not have amassed a million views despite being released in 2016 but Nomayini is one of Kwesta's best songs of all time. Off DaKAR II, the song has a smooth feel but is accompanied by a hard trap instrumental. The song is unlike most Kwesta songs which normally have a soulful hook accompanied by raps on the verses.
The video was partly shot in an open neighborhood at night with dozens of beautiful women and almost as it is custom for Kwesta videos, alcoholic beverages were in plenty. The trap feel is different from what most Kwesta fans are used to but the artist dominated on the song as expected.
6. Preacher – Kwesta featuring Nota
Preacher is one of those songs by Kwesta that makes you proud to be South African. The song speaks on the country's hardships and some of the things the youth deal with on a daily basis. Unemployment is a common topic in Africa and it is good to see a rapper addressing the issue. Just like Nomayini, Preacher is also on DaKAR II. Kwesta songs download options for DaKAR II include Deezer, Spotify, Apple Music, and iTunes.
Part of this song goes,
'Someone tell the black man if you ain't doing too much, you ain't doing enough/ You just worth like 200 bucks/ Somebody tell the white man that you ain't losing to us/ How the fuck are you losing when employment is a rumor to us?/ I say I'm free kodwa ang'kwazi ukwenz' uk'thanda kwami/ I say I'm but ng'yak'judge(a) maw'fana name/ I say I'm free kodwa ijele l'gcwel' intanga zami…'
7. Ngiyaz'fela Ngawe – Kwesta featuring Thabsie
As aforementioned, Kwesta is already a dad and judging from the lyrics, this song was a dedication to his long-term girlfriend and their daughter. In the song, Kwesta explains how he hates the fact that his daughter and wife have to put up with videos of naked women in his music videos and apologizes for the same.
Thabsie has the sort of vocals that make the song mellower while Kwesta adds the message he wants to send across. One of the most heartwarming parts of the video was when Kwesta kneels down and holds his daughter and wife's hands and prays with them; just adorable.
Kwesta early career
Kwesta was born in Katlehong, South Africa, which is the same place where he shot his song 'Spirit' featuring Wale. Before embarking on recording music, Kwesta was a spoken word artist. He received a lot of positive feedback from his hometown fans and other people he met while performing in talent shows. Later on, the artist decided to form a rap group with a few of his friends.
The crew was initially called 'Ghetto Fellaz' but they later changed their name to 'The Juvenylz.' However, unless there is proper discipline, determination, and understanding the group's dreams would not see the light of day. As such, Kwesta decided to drop out of school and pursue a solo career after his crew was disbanded.
The South African rapper started his solo career in 2005 with a demo tape that added to his already growing fan base in Katlehong. The demo was recorded in a makeshift studio but the content was enough to land Kwesta gigs in local festivals, school pageants, street parties, and talent shows. While promoting his demo, Kwesta also ran into Africa's Most Southern (AMS) Record Company who let the rapper use their establishment to sharpen his skills.
Kwesta's takeoff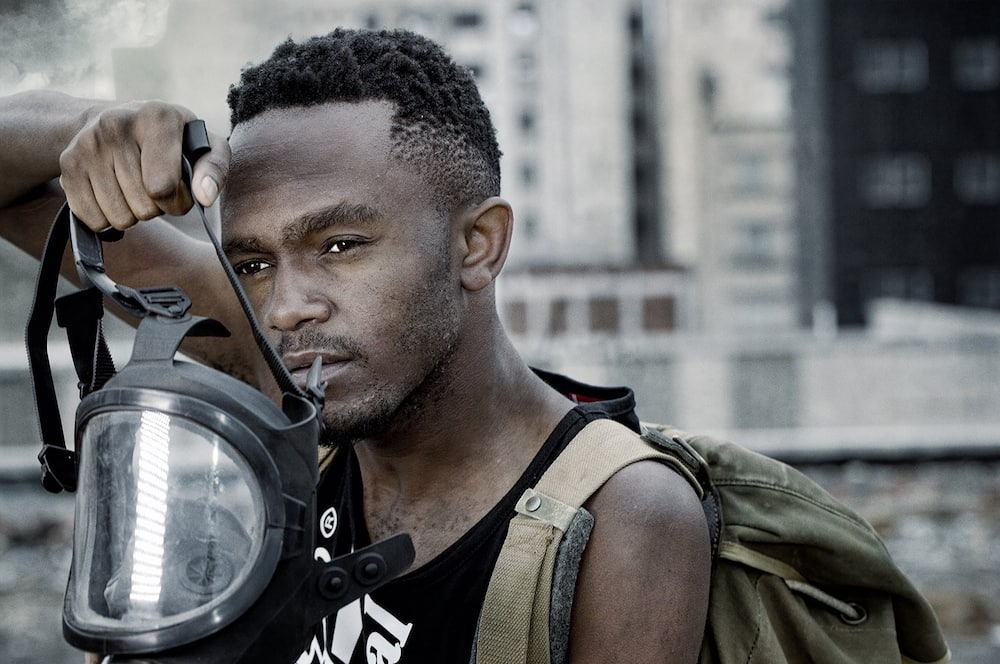 It was not long before Kwesta's tape was in Buttabing Entertainment offices, which at the time was arguably one of the best talent promotion avenues for any artist in S.A. His songs were received with a lot of enthusiasm and shortly after, the organization's Chief Executive requested to meet the rapper in 2007. By the end of their meeting, Kwesta was officially a member of Buttabing Entertainment. With the experience he gained on the road merged with opportunities at the recording studio, Kwesta was ready to drop his first album in 2010.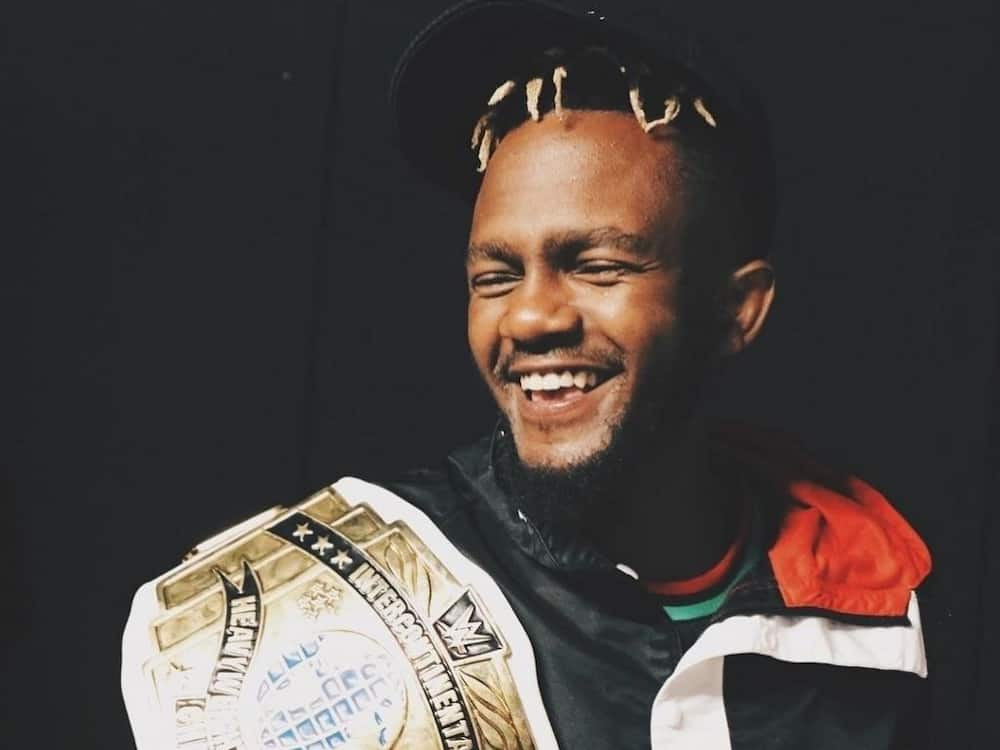 The debut album titled, Special ReKwest brought the artist the status of being the first South African rapper with 7 songs on rotation. Collaborations from local and international acts followed as well as accolades seeing how Kwesta songs were taking the country by storm. Kwesta then released a sophomore album titled DaKAR in 2013 which was received well in South Africa and the rest of the world as well.
In fact, on its release, DaKAR was number three on South Africa's iTunes just behind Drake's album at the time and the Marshall Matthers LP2, which had the top spot. DaKAR is an acronym for Da King of African Rap, a title which Kwesta works hard to keep especially with more rappers coming up and releasing good music.
Did you know?
I bet you have noticed Kwesta's logo or at least heard the rumors around the same. The logo is an upside-down pyramid prompting most of his fans to ask if he has any association with the Illuminati. However, according to Kwesta, the logo is an upside-down pyramid because it is in opposition to the values promoted by the ruling class in the world.
According to the Illuminati pyramid, a few people rule the world at the top while the normal folk struggle for crumbs at the bottom. Nonetheless, according to Kwesta, the inversion means the bottom class can also live the best life possible.
Kwesta songs remain revolutionary pieces and it does not matter how many artists spring up with new styles; Kwesta always remains authentic.
READ ALSO: