Born in 1939, Hugh Ramapolo Masekela, is popularly known by his stage name; Hugh Masekela. The legendary jazz artist was exposed to the trumpet at a young age of 14 years after watching the film "Young Man with a Horn" played by Kirk Douglas. The film greatly inspired Masekela and he decided to take up playing the trumpet. Hugh Masekela songs have gone to inspire many people, and they made him recognized as a music icon.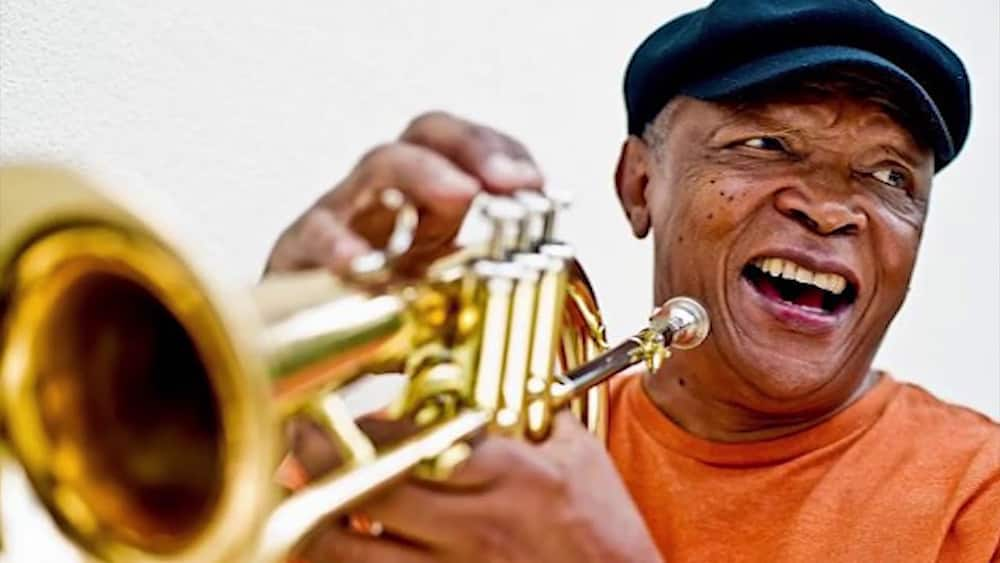 Hugh Masekela songs
When it comes to music, the late South Africa's jazz maestro was a titan. He managed to compose some of the most loved and popular songs. He not only stuck to jazz but also borrowed from a myriad of genres such as house, hip-hop, kwaito, disco, as well as afro beat. He was greatly recognized as a musician who used his talents to fight the apartheid.
Hugh Masekela was quite unique because unlike other musicians who became popular from basing their music on the apartheid during the time, this father of South African jazz managed to remain relevant until his last day on the 23rd of January, 2018.
You can find most Hugh Masekela songs download free online. However, most places where you can download his songs in good quality may require a subscription. You can also listen to most of his music online for free through various websites that provide free music streaming.
Here is a list of Hugh Masekela best songs;
1. Hugh Masekela Chileshe
This song greatly showcased Hugh Masekela's genius and amazing way in which he could compose music that was outstanding. The song was about apartheid and it called out bad behavior. It also encouraged the people who were looked down on to stand up and fight for their rights. The trumpet on this song is just on another level, clearly proving his mastery on the musical instrument.
2. Hugh Masekela Thuma Mina
This is another good song by the fallen soldier Hugh Masekela. The song was released way after the apartheid and was addressing the great battles that black people have overcome and the many challenges plaguing them like AIDS, poverty, and violence. Hugh Masekela thuma mina free mp3 download can be found online.
3. Hugh Masekela Send Me
Released in 2002, the song talks about being there when people start to turn things around and triumph over poverty, violence, alcoholism, drug addiction, among other issues. It spreads a message of hope to the people and using the lyrics, Masekela states that he wants to be there when all this happens. It is simply a remarkable song.
4. Hugh Masekela Thanayi
The song Thanayi featuring Thandiswa Mazwai is also another great one done exclusively by Masekela. In the song, you can clearly hear the great trumpet playing providing an amazing rhythm to the song. It is a song that talks about body positivity although it is not really deliberate in its approach.
5. Hugh Masekela Grazing in the Grass
This classic song put Masekela on the spotlight. It was composed by Philemon Hou and recorded by Masekela. The song was such a hit that it went on to land the number one spot on the Billboard Hot 100 chart. Also, in 2018, the song made Masekela get inducted into the Grammy Hall of Fame.
6. Hugh Masekela Stimela
Stimela was a song that Hugh Masekela composed about coal miners. It told the stories of coal miners who had to leave their families to go mine the apartheid government's coal. The song was later reworked for a dance music audience by Black Coffee which gave it a new life.
7. Kwela Kwela Featuring Mafikizolo
The Kwela Kwela song captures the days of apartheid and the lyrics just bring up the whole picture of how things were. The trumpet is an added flavor to the song and just gives it the best rhythm and emotion. This collaboration of Masekela together with Mafikizolo is just one of a kind.
8. Hugh Masekela Goin' Back to New Orleans
If there's a song that greatly showcases the singing and trumpet playing talents of the late great legendary father of South African jazz, it is this one. Released in 1971 in his album "The Union of South Africa", this song is one that you to have a listen to.
9. Hugh Masekela Mama
It is always good to appreciate one's mother and just like most other musicians who have sung songs that give tribute to their mothers, Masekela was not left behind. The song "Mama" by the jazz artiste talks about mothers and their love for their children.
10. Hugh Masekela Bring Him Back Home
Bring Him Back Home by Masekela was a song addressed to the apartheid government regarding the freeing of Nelson Mandela who was at the time in prison. Hugh tried to put the message as direct as he could and also blended in the funky-kind of rhythm to the song.
Hugh Masekela albums
Throughout his musical career, Hugh Masekela managed to produce some of the most prominent albums in the history of music in South Africa. He released his first album titled "Trumpet Africaine" back in 1962, which was later followed by his second album in 1965 titled " The Americanization of Ooga Booga", and in 1966, the people saw his release of the third album, which he called "Hugh Masekela's Next Album". The talented trumpeter quickly gained people's attention, and his music attracted thousands if not millions of listeners in South Africa and beyond.
In 2016, he released his last album titled "No Borders" that featured some of the modern musicians like Dice Makgothi, Tresor, and J'Something aka MiCasa, among many others. Before falling sick, he was to debut his collaboration song at the Joy Jazz Concert, which he was working together with the rapper Riky Rick. The good thing about Masekela albums is the fact that they spread good news, encouragement, as well as inspiration to the people.
Hugh Masekela early life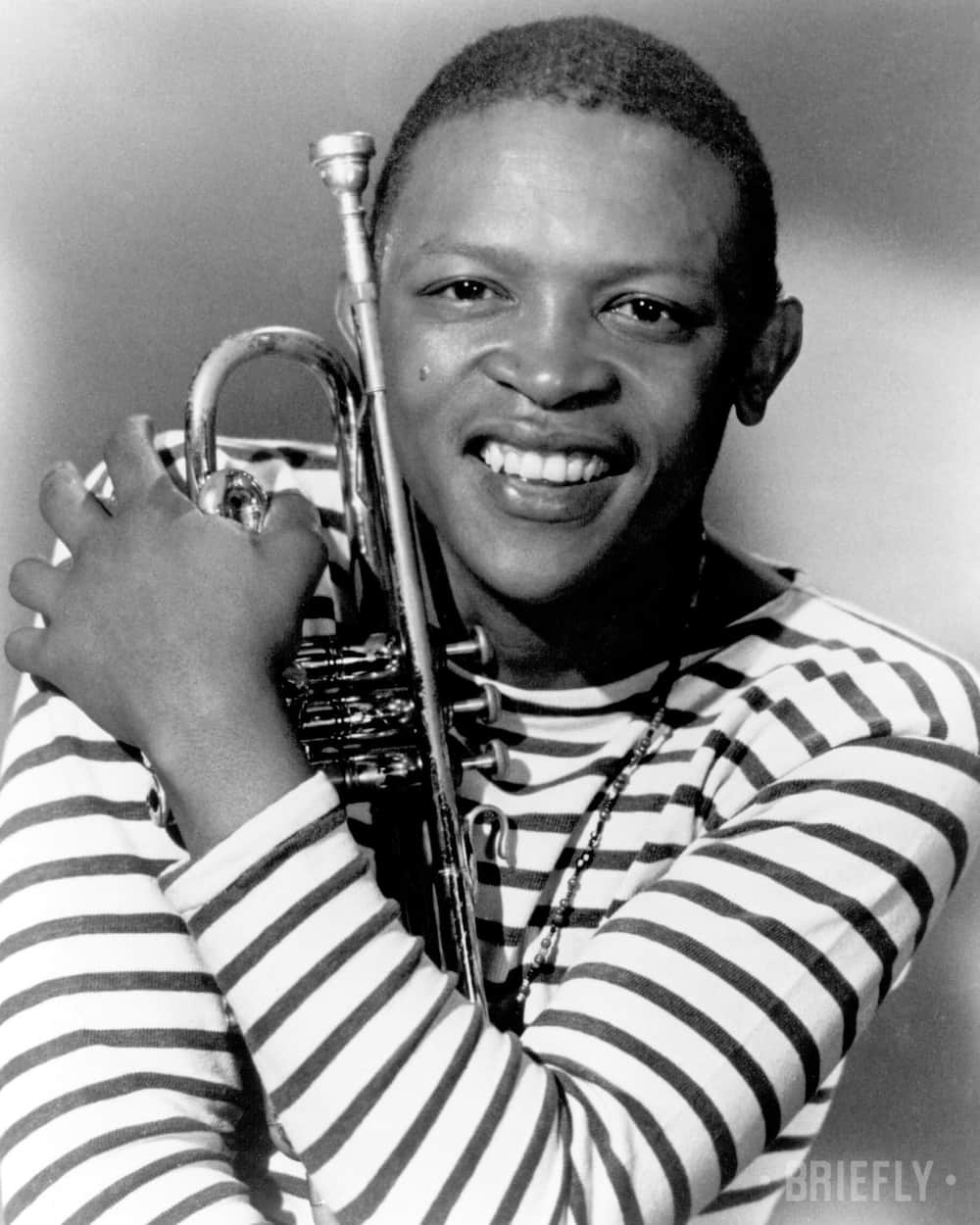 Archbishop Trevor Huddleston who was an anti-apartheid chaplain bought Masekela his first trumpet. The Archbishop was from St. Peter's Secondary School which is today known as St. Martins School. Uncle Sauda who was at the time the leader of the "native" Municipal Brass band was asked by Archbishop Huddleston to teach Masekela the rudiments of playing the trumpet. Little did they know that he would grow to become one of the most iconic trumpet players that the world has ever seen.
The South African trumpeter was greatly recognized as a cornetist, flugelhornist, singer, as well as a composer. His great skills and talents in playing the trumpet went on to earn him the name "father of South African jazz". His songs and jazz compositions were mainly centered around anti-apartheid such as "Bring him back Home" and "Soweto blues". In 1968, his song "Grazing in the Grass" became a top hit in the US, earning him the number one spot.
Hugh Masekela funeral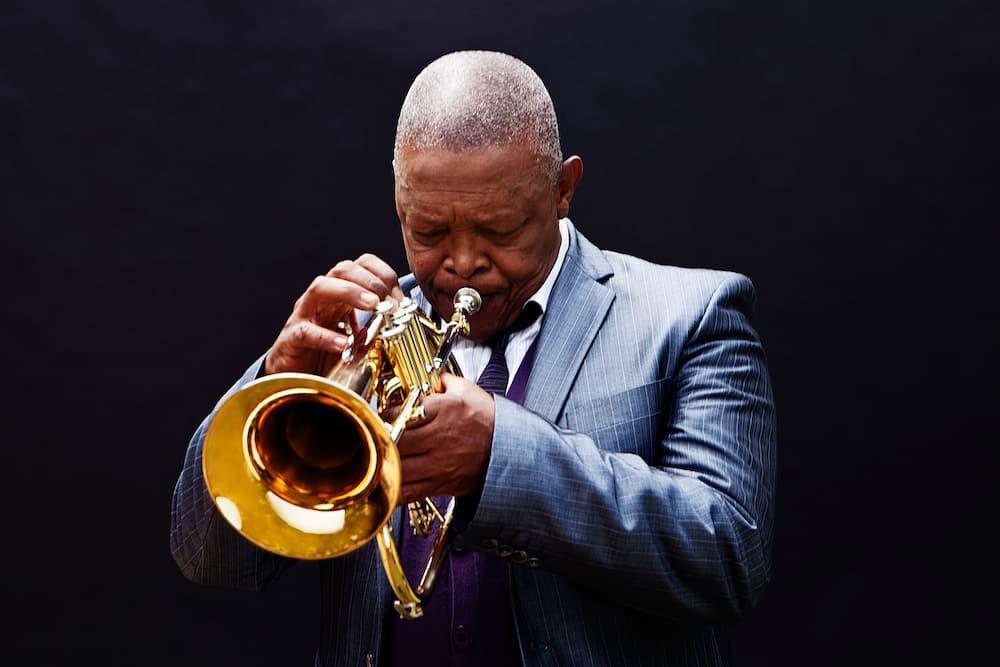 Hugh Masekela death came as a shock to many, especially his fans who were really praying for his recovery when he fell sick. The legendary jazz musician died on Tuesday January 23rd, 2018. According to his family, Masekela's wish was to be buried in a private funeral and his family went ahead to honor that wish. His son Sal Masekela said that they received a great deal of messages of support and that they were very encouraged and overwhelmed by the support that the people showed them during tragic times. Sal went ahead to state that the funeral was reserved only to close friends and family according to the wishes of his father.
The world still continues to celebrate and mourn the father of South African jazz. There is no doubt that Hugh Masekela songs inspired many and will continue to do that with years to come. He was truly a great icon and will live to be remembered for his encouraging songs as well as tunes that contributed to the fight against apartheid.
READ ALSO: