Are you craving seafood? Then it is time for you to learn how to cook prawns at home like a pro. With prawns, you have several options: you could steam them, stir-fry, or grill. Whatever the way of cooking, it will definitely be very tasty. Read on to know all the steps and ingredients of cooking prawns.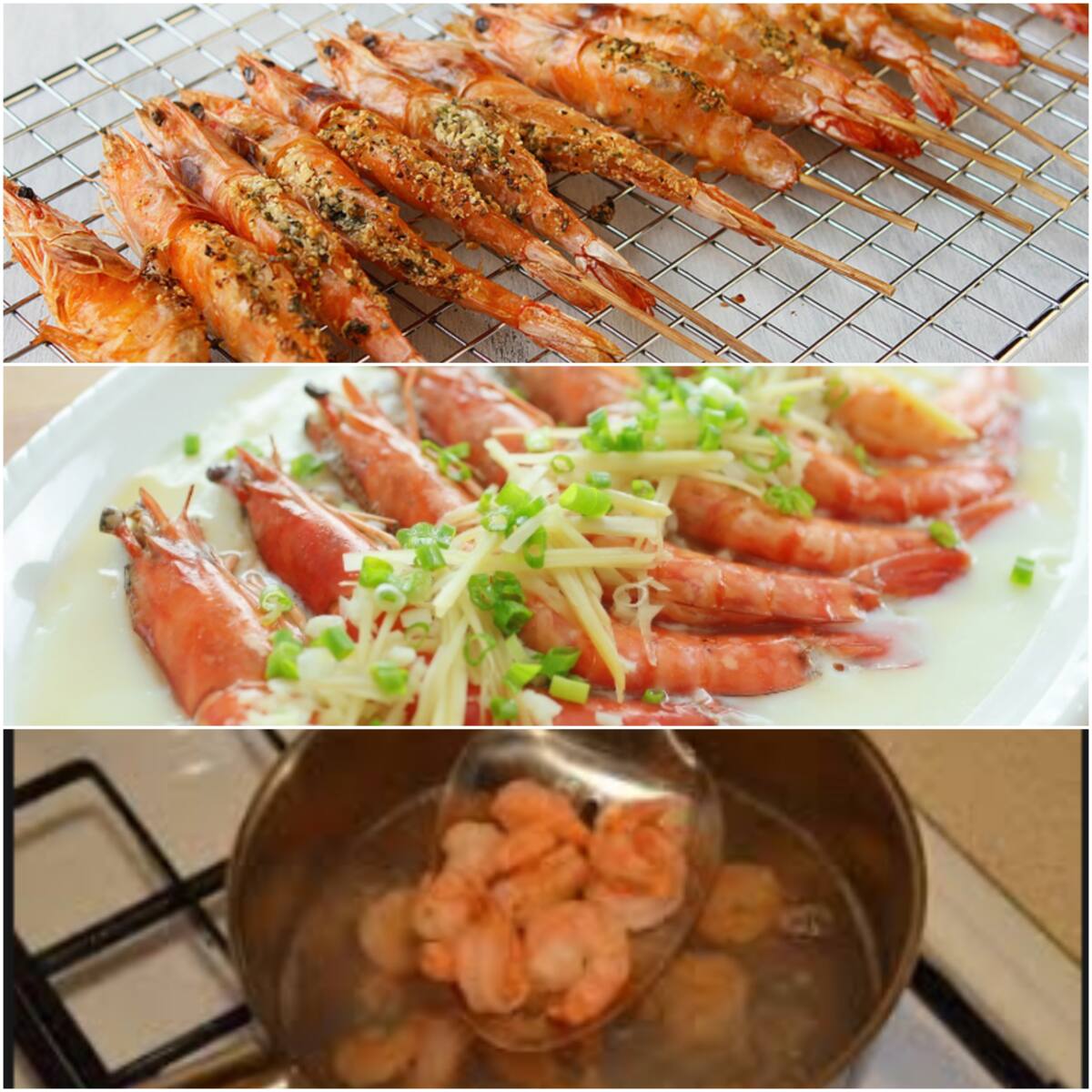 When selecting prawns, there are some factors that you will consider during preparation and cooking. For example, it is advisable to use fresh prawns over frozen prawns because they are easy to prepare, and they also taste better. Also, make sure that what you are picking from the store is a prawn.
How to prepare prawns
The first step in cooking prawns is preparation. Apart from having your ingredients ready, you will have to wash your prawns. While at it, remove the intestinal tract. If you are cooking prawns with the shells on, you can begin by removing the head. Then, dissect along the spine and use a skewer to get rid of the intestinal tract. If you want to cook them without the shell, then start by washing and then remove the shell and head carefully. After that, remove the intestinal tract using a small knife.
For a back split, begin by washing your prawns. Then, carefully remove the head. With a knife, dissect along the back of each prawn and remove the intestines. Finally, use the heel of your hand to open up each prawn.
READ ALSO: Traditional South African Potjiekos recipes
How to make prawns
There are different cooking methods for prawns as mentioned above.
1. How to boil prawns
When boiling prawns, it is advisable to leave their heads on. First, you will boil salted water for some minutes in a large pan. Then, add the prawns and let them simmer for some minutes until they change color. Lastly, strain the water and serve.
2. How to fry prawns
Frying is the most popular way of cooking prawns. Here is how to cook prawns fry.
To deep fry- coat the shelled prawns in cornflour and butter. Then, heat olive oil or any other kind of vegetable oil to 175°C. Fry the prawns until they become brown golden. Finally, put the prawns on a kitchen paper and serve.
To stir-fry, you can opt to cook the prawns with or without the shell. The secret here is to find ingredients that would add to the flavor and taste to your prawns. If you are using vegetables, you can begin by sautéing them first in olive oil. Add the prawns and let them cook for about five minutes.
3. How to grill prawns
When grilling prawns, use whole prawns coated in oil for excellent results. Then, place the coated prawns on a hot grill. Let each side cook until the shells become light red.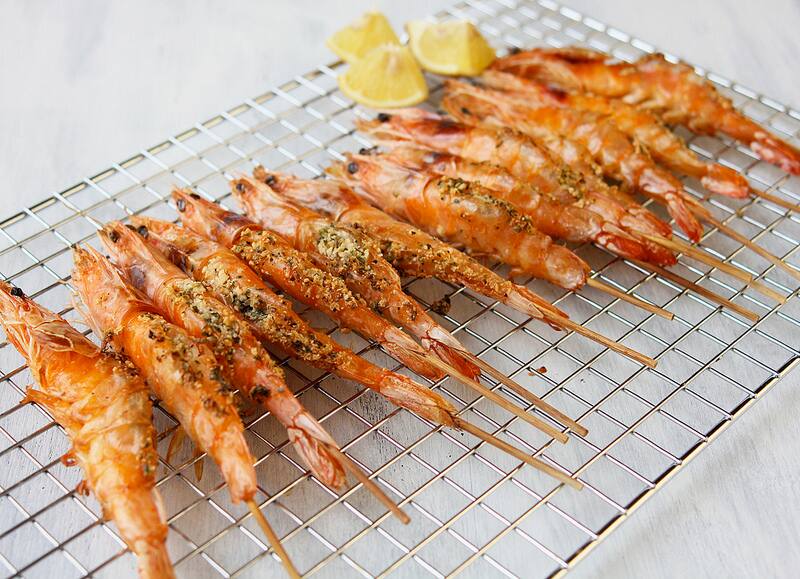 4. How to steam prawns
Arrange lettuce leaves inside a steamer. Place peeled prawns on top of the lettuce. Cover and let the prawns steam for close to four minutes until they turn color.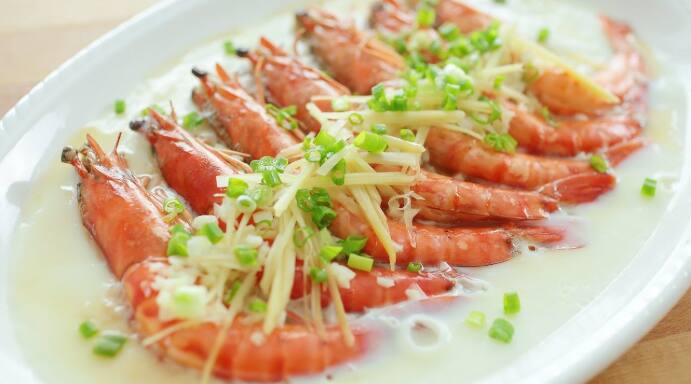 Best prawn recipe
Some of the best recipes for prawns include;
Garlic prawns recipe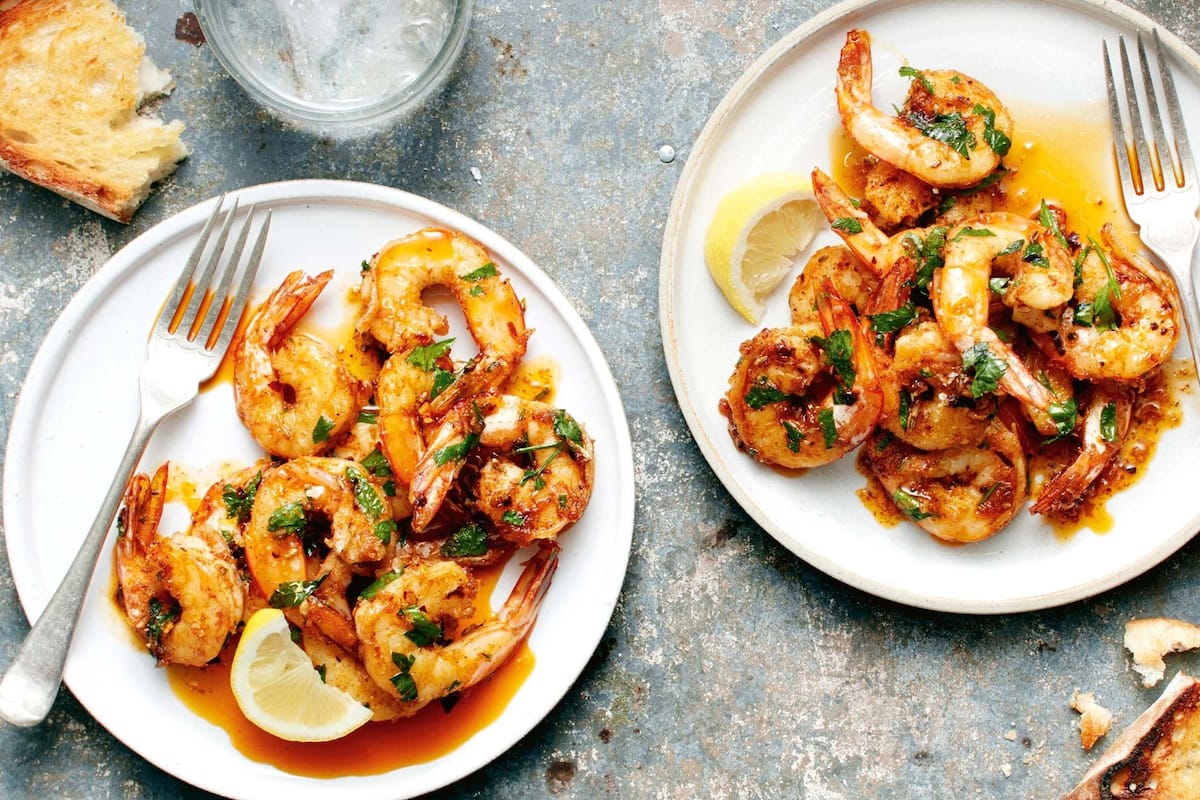 Ingredients
300 grams fresh prawns
Four finely chopped garlic cloves
Four tablespoons of olive oil
One large onion
Two carrots grated
Salt
Black pepper
Freshly chopped parsley
Lemon to serve
Preparation
Place the prawns in a large bowl. Add garlic and two tablespoons of olive oil. Using your figures, mix and toss the prawns. Set the prawns aside for twenty minutes.
Heat two tablespoons of olive oil in a skillet. Add the onions, carrots, and garlic and sauté them for a few minutes until the onions soften. Then, add the prawns.
Let them cook for a minute and then turn and toss your prawns. Repeat the above procedure for about four minutes until the prawns change color. Add salt and pepper to taste.
Place the prawns in a plate. Squeeze lemon juice over them and garnish with parsley to serve.
Chilli buttered prawns
Ingredients
Two and a half tablespoons of butter
15 raw king prawns with shells
Two tablespoons of olive oil
Half teaspoon sweet paprika
One red chili
Three garlic cloves
Freshly chopped parsley
Lemon
Crusty bread
Preparation
Melt butter and two tablespoons of olive oil together in a pan. Add garlic, paprika, and chili. Fry for about two minutes.
Add the prawns into the pan. Fry and toss until all sides turn pink and then add a pinch of salt.
Place the prawns in a plate and then sprinkle lemon juice over them. After that, garnish with parsley and serve.
Spicy prawns plus sweet dippings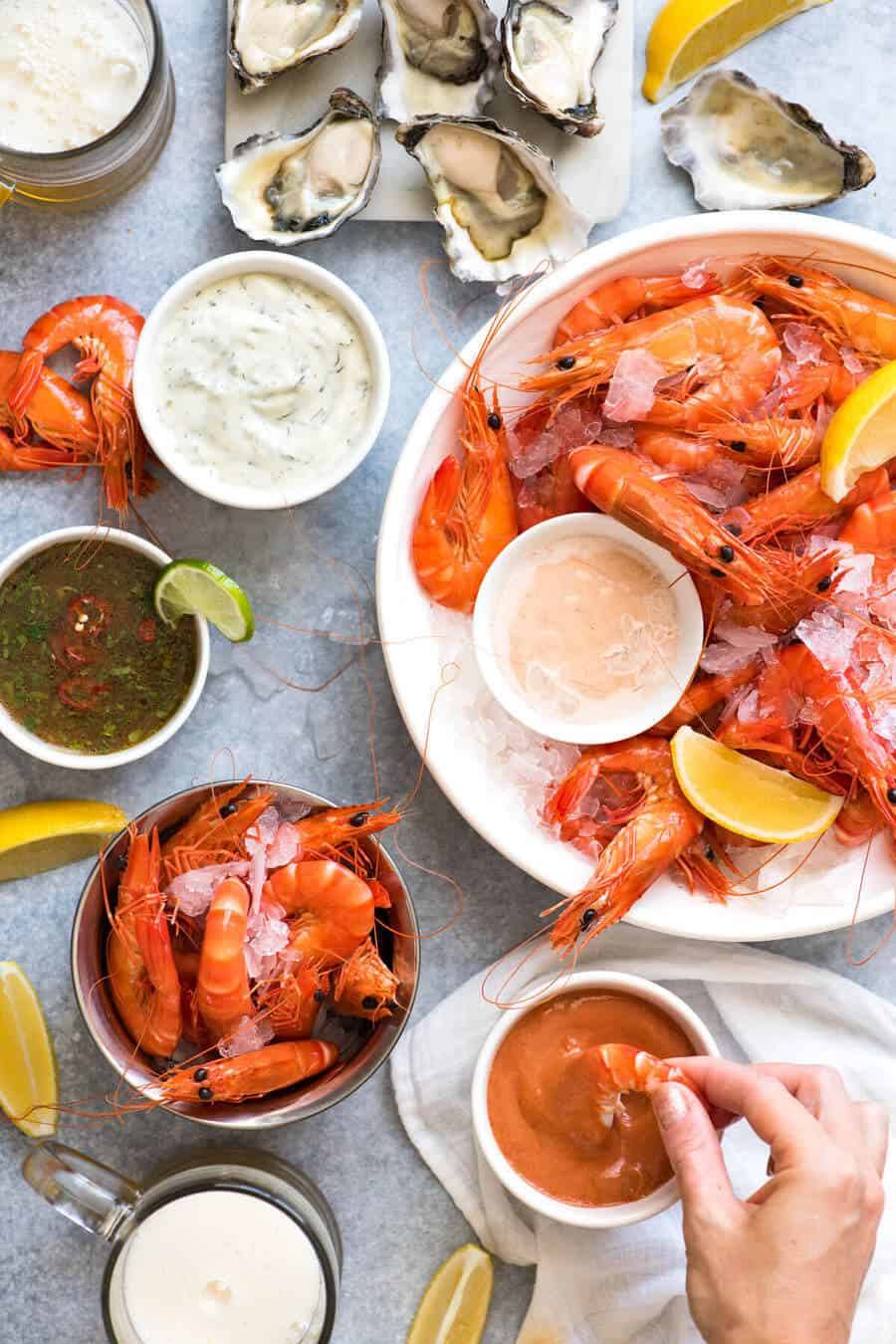 Ingredients for prawns
Eight large king prawns with shells
Three garlic cloves
One spring onion
Two tablespoons olive oil
One red chili
One teaspoon sugar
Basil leaves
Salt
Black pepper
Ingredients for the sweet sauce
Two tablespoons of orange marmalade
Parsley, finely chopped
Two tablespoons of lemon juice
One teaspoon of vinegar
Salt
Preparation
Saute the onions and garlic in olive oil. Add prawns into the pan. Cook over medium heat for three minutes. Add chili, sugar, and a pinch of salt. Cook for another two minutes while turning the prawns to ensure both sides are cooked well.
Remove the prawns from heat and squeeze lemon juice over them.
For the sauce, heat the orange marmalade for two minutes. Add lemon, vinegar, salt and stir.
Grilled prawn recipe
Ingredients
600 grams of fresh prawns
Four tablespoons of olive oil
Half a teaspoon of dried oregano
Two tablespoons of unsalted butter
Half a teaspoon of dried parsley
Four garlic cloves, minced
One tablespoon of mozzarella cheese
Bamboo skewers
Salt
Black pepper
Preparation
Peel the hard rostrum and antennae on the prawns' head. Insert the prawns into the bamboo skewers. Cut the prawns halfway through the head to the tail using a knife. Then, wash and let them dry.
Melt the butter and then add oregano, parsley, garlic, cheese, and olive oil. Stir thoroughly to mix all the ingredients.
Using a brush, spread the garlic-butter paste over the prawns' split back and body.
Place the prawns on a baling trey and then grill them at 200°C for about 30 minutes or until they become orange-pink.
Pro tips
If you are cooking a large number of prawns, it is okay to do it in batches. Overcrowding prawns in a single pan could make them char or leave some uncooked.
Add dry white wine to your prawns. Dry white wine adds flavor and also helps prevent charring.
Do not overcook prawns.
How to eat prawns
If you have deep fried your prawns, the shells become chewy and tasty. Therefore, it is okay to eat the prawns with shells. However, if boiled, steamed or partially fried, make sure to remove the shells. You can serve prawns with bread, rice, and juices.
Difference between shrimps and prawns
Some people use the words shrimp and prawns interchangeably. While shrimps and prawns may resemble, they have some differences. Here is how you can distinguish a prawn from a shrimp:
Body structure: one noticeable difference is that a shrimp's body has a defined curl while a prawn's body may appear somewhat straight because of the outer skeleton. The gills of a prawn are branching while shrimps have plate-like gills. Also, the front pincers of shrimps are the largest while prawns' largest pincers are on the second pair of legs.
Body size: Most people use size to differentiate between a shrimp and a prawn. Shrimps tend to be smaller than prawns. But, be careful when using size as a factor because there is a probability that some shrimps may be larger than prawns.
READ ALSO: Cape coloured pickled fish recipe
Prawns are rich in nutrients including omega 3 fatty acids. So, the next time you get seafood cravings, remember this guide on how to cook prawns.
READ ALSO:
Source: Briefly.co.za