South Africa's favourite funny man, Trevor Noah, was back at it again, serving jokes with a twist on his YouTube channel as he bid Jacob Zuma, South Africa's ex-president, farewell in the best way he knew how. Here is a compilation of funny jokes focusing on the president since he came to power from 2009 to 2017.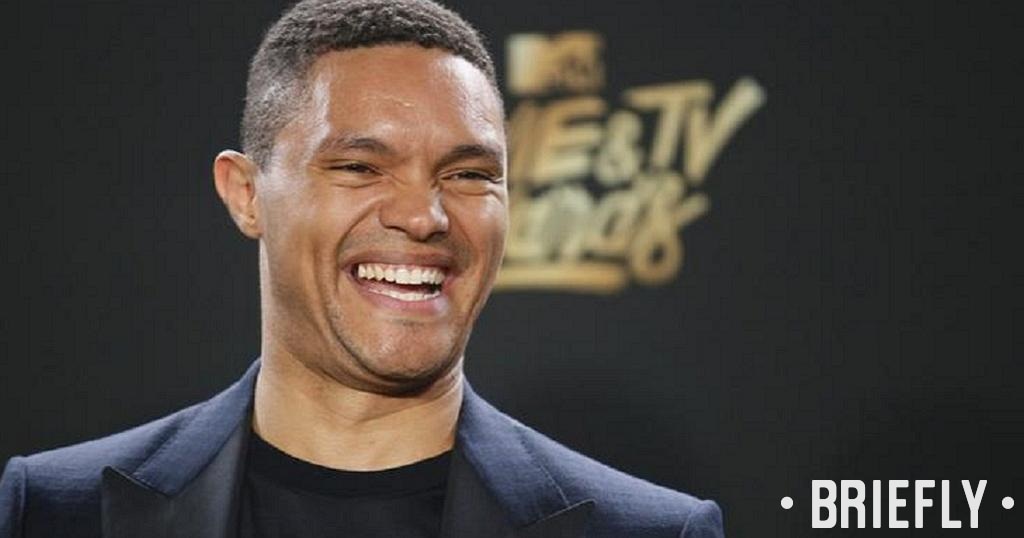 READ ALSO: Best Trevor Noah jokes about British
Jacob Zuma officially resigned as South Africa's president on February 14th, 2018 after being pressured by his very own political party, ANC (African National Congress). He resigned in order not to face a vote of zero confidence from them in parliament. He officially addressed the nation and dropped the news. Four days later, on February 19th, Trevor Noah dropped a video on his YouTube channel which is a compilation of Jacob Zuma jokes he had made over the decade from 2009 all the way to 2017. The 40-minute long post comprises of eight Trevor Noah videos which are:
The Daywalker (2009)
Daywalker 2.0 (2010)
Crazy Normal (2011)
That's Racist (2012)
It's My Culture (2013)
Nationwild (2014)
Pay Back the Funny (2015)
There's a Gupta on my Stoep (2017)
READ ALSO: Best Trevor Noah jokes ever
The notable jokes about Zuma in each of the mentioned videos focused on the following:
The Daywalker
This was when Jacob Zuma came into power. During his various predecessors' time in office, the white races represented in the country would threaten to leave and apparently go back to Australia. When Jacob Zuma entered office, even the native Africans wanted to leave and go to Australia. The Trevor Noah Daywalker video is available on YouTube for your viewing. It is a great way to see how far the comedian has come.
Daywalker 2.0
Trevor makes fun of how the ex-president was free and could walk into parliament 4 hours late without a care in the world.
Crazy Normal
This highlights the struggles Jacob Zuma would undergo while reading his speeches. His speeches were characterized by staccato, disregard for punctuation, mispronunciation of various words and breaking up words, making them seem as two different entities. Trevor then goes ahead to make fun of what the South African leader would be like on Facebook.
That's Racist
The Jacob Zuma-Ninja Turtle comparison here is absolutely hilarious. Trevor goes ahead and refers to Jacob Zuma as cute, saying he would be a perfect addition to the Teenage Mutant Ninja Turtles team, a popular cartoon aired on Nickelodeon.
Here, Trevor also mentions the controversial and satirical painting created by Brett Murray, a South African artist based in Johannesburg. The acrylic painting depicts the former president in a pose reminiscent of Vladimir Lenin, a Russian communist, politician and revolutionary, with his genitalia exposed.
The painting dubbed 'The Spear' led to the filing of a defamation lawsuit by the ANC. The painting was later vandalized.
It's My Culture
This video was centered on the election period of South Africa, where Jacob Zuma was going back to the people to get familiar with them in order to secure votes. Trevor mentioned how he loves to joke about Zuma. If he did that in Zimbabwe, ex-president Robert Mugabe, current at the time, would have him thrown in jail but he is not quite sure if Zuma would come to his rescue.
Nationwild
Here we see one Julius Malema being mentioned and how he supposedly turned on Jacob Zuma in the long run.
Pay Back the Funny
Trevor makes fun of the moment Jacob Zuma rolled his eyes in parliament in an effort to downplay a scandal he was associated with.
READ ALSO: 7 funny fan reactions to news that Trevor Noah will host Global Citizen
There's a Gupta on my Stoep
Following rumours of the Gupta family, supposedly having a hand in the decisions Jacob Zuma made while in office, Trevor offers a ridiculous yet extremely hilarious explanation to all of Zuma's "shortcomings" such as the staccato speeches. In this video, Trevor expressed how he hoped Jacob Zuma would not leave office because most of his great jokes were based on the South African Leader. There's a Gupta on my stoep full video is available on YouTube. However, most versions have been broken down into various short videos with an average length of 10 minutes.
After watching the video, it is undoubted that these jabs by Trevor Noah on Zuma are beyond hilarious. The comedian has more than often used political humour to build his career but this Trevor Noah Jacob Zuma relationship in the comedy world is unmatched. The video titled "Bidding Farewell to Jacob Zuma!"-TREVOR NOAH (Compilation from over the years) has gathered 2.7 Million views and 22 Thousand likes since it was posted on YouTube. It was the most befitting farewell Trevor could give the president and he also had this to say;
"I don't care what the people say, he will always be the president of jokes. Farewell, Jacob Zuma!" - Trevor Noah
We suggest you watch the video and have a good laugh as we enjoy, commemorate, share and recap on the time Jacob Zuma served the nation with the good, the bad and the ugly. These Jacob Zuma funny jokes will get you on the floor.
READ ALSO: That's why he survived another vote of no confidence: Trevor Noah compares "cute" Zuma and "stupid" Trump
Source: Briefly.co.za