Cooking grains remains at the heart of our African culture that highly upholds traditional meals over fast foods. On a broader scale, rice stands out as a prevalent type of grain fueling the populous globe with high nutritional content, including South Africans. This food is commonly served in households and at densely populated gatherings, primarily for its high accessibility. How do I make perfect rice? Preparing an aromatic and good tasting rice is not as automatic as it seems since it requires a series of cooking skills that may not be conventionally obvious. Therefore, here are handy insights on how to cook rice.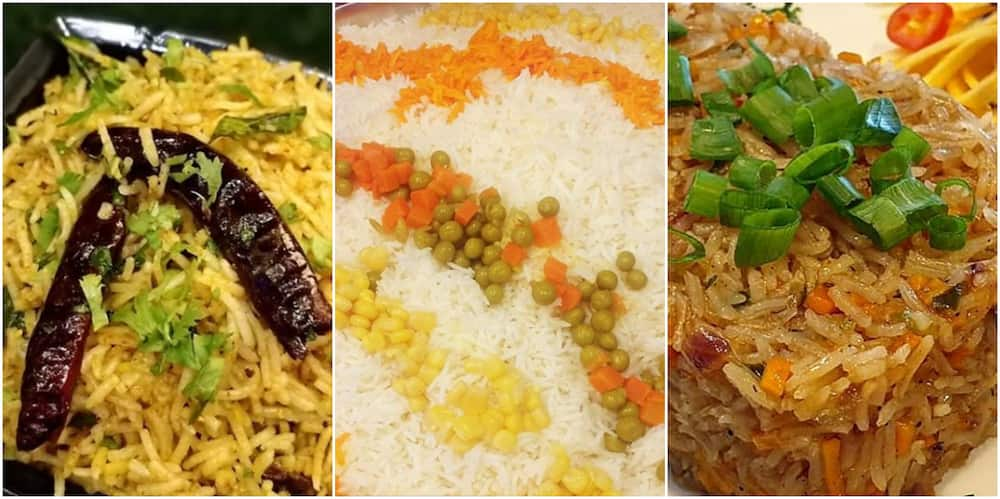 Several varieties of rice are available with multiple ways of preparation. While white rice is highly dominant on the market shelves, other types like brown, short, and long rice are equally delicious, and these will be further discussed later in this piece. You can opt to prepare any of these categories of the cereal in a rice cooker or the microwave. Alternatively, the grains can cook well on the stovetop or even in the oven baker.
READ ALSO: Butternut and sweet potato soup recipe South Africa
How do you cook plain rice?
Even with the diversity of this cereal as a grain, the preparation methods are almost the same except for some slight variations. What is the ratio of water to rice? Provided below are elaborate guides to help you prepare plain rice with ease while keeping proper grain-water proportions in check.
1. How to cook brown rice
Learning how to cook this brown cereal is a crucial kitchen skill that you will never regret. It is the only way you can switch from mushy and crunchy stuff you always make to a tender and chewy brown food that is perfect for a roasted chicken. Carefully, following our cooking method will help you discover the tasty outcome of this highly nutritious cereal.
Ingredients and requirements
1 cup –brown rice, medium or long grain
1 teaspoon –sesame or olive oil
2 cups –water
1 teaspoon of salt
Colander or strainer
1-quart pot with a tight-fitting lid
Cooking directions
Rinse the cereal in a large colander or strainer using cold water. You do not need to dry the rice before cooking.
Warm a teaspoon of olive or sesame oil under medium heat.
Add the grains and then toast them until the ends look toasted, producing a nutty and fragrant smell. Now, add a teaspoon of salt and stir gently.
Gently pour water into the pot containing the grains and then mix in a teaspoon of salt or less according to taste.
Any leftovers should be left to cool before moving to the storage. Take note that this type of rice can be refrigerated for 5 days and frozen for up to 3 months.
Cook for about 45 minutes. Make sure not to uncover the lid in the cooking process unless necessary.
Open the cover at the end of the cooking to check on the rice and water absorption. Drain any excess water from the cereal that is now tender, chewy, and not crunchy. If the grains are not well cooked, add some more water and cook for an additional 10 minutes before you check again.
Turn off the heat and let the rice settle down for about 15 minutes while still covered. This step should prevent the grains from becoming sticky and losing a steamy texture.
Fluff the grains with a fork and transfer it to the serving dish. Serve when still warm.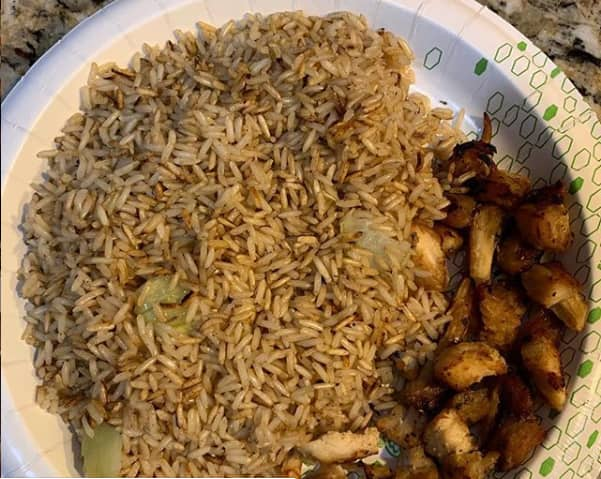 2. How to cook white rice
What is the best way to cook white rice? While there is no single answer to this question, there are different cooking methods that can help you overcome sticky, dry, undercooked, and overcooked outcomes. Here are detailed directions to help you cook this meal perfectly.
Ingredients and requirements
Measuring cup
Saucepan with a tight fit cover
Medium-long grain rice
Salt
Water
Fork
Wooden spoon
Cooking directions
Pour water into a large saucepan. For every cup of rice add 1¾ cups of water.
Bring the water to a boil and add in a teaspoon of salt.
Add the rice to the boiling water.
Now, stir the water-grain mixture gently to separate grain crumbs.
Cover with a tightly fitting lid and put on a low heat setting to simmer the rice for about 18 minutes.
NOTE: do not uncover the top or stir while the rice is cooking.
6. Remove the cooked rice from the heat and set it aside with steam in the pot for about 5 minutes.
7. Gently fluff the food using a fork to separate the grains.
8. Serve while warm.
3. How to cook short grained rice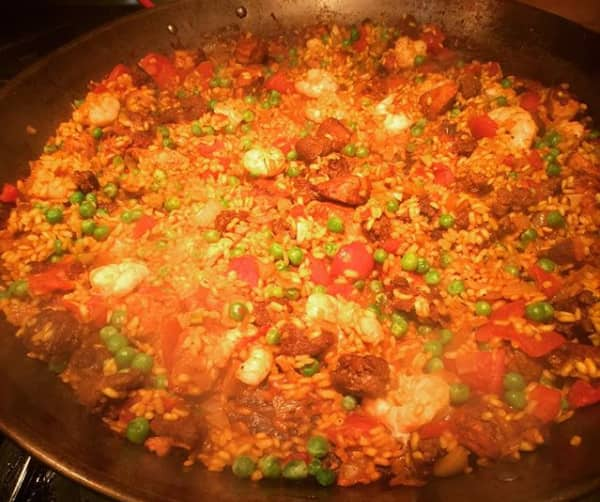 This short grain cereal is highly starchy; therefore, calling for a specific preparation procedure. To reduce its stickiness, rinse off the starch.
Ingredients and requirements
Short grain rice
Saucepan with a tight fit cover
Salt
Water
Sieve
Cooking directions
Place the grains into a pot and cover it with sufficient cold water.
Gently swish the grains using your hand.
Pour out the starch-filled water through a sieve to avoid losing any grain.
Repeat the de-starching process a couple of times depending on the starch levels in your cereal. The water should not be necessarily clear in the last wash.
Meanwhile, add clean water to the pot. For every cup of rice, you add 2 cups of water.
Cover the pot and bring the water to a boil and then add the rinsed cereal.
Lower the heat to minimum and let the rice simmer for about 20 minutes.
Remove the pot from heat when cooked and let it settle for about 5 minutes.
Serve while warm.
Additional ways to cook rice
Cooking these grains in plain water is a good idea but the broth guarantees better flavours. It is always advisable to follow packaging directions while preparing your meal. Here is how you can prepare other types of this cereal.
4. Black rice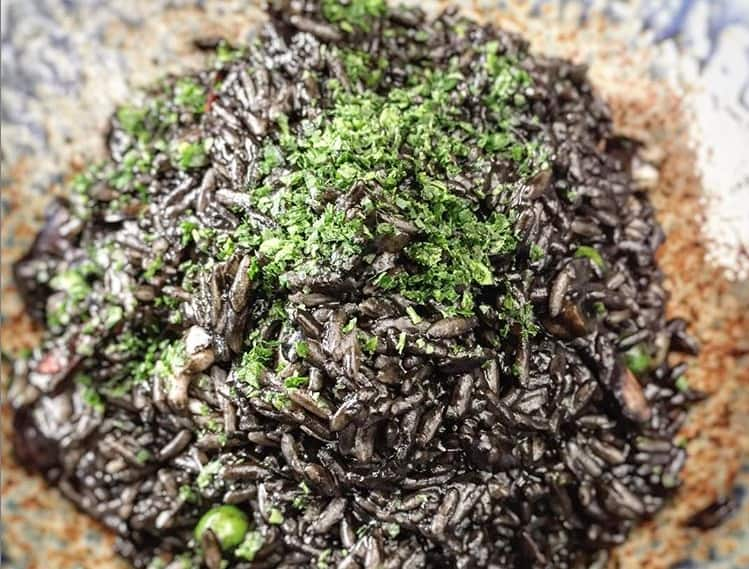 Ingredients and requirements
Black rice
Stainer
Water
Cooking pot
Cooking directions
Rinse the cereal in a strainer.
Add water to a pot and bring it to boil. Note that for every cup of the cereal you should add 2 cups of water.
Now, add the rinsed grains and reduce the heat to minimum.
Cook for about 35 minutes.
Turn off the heat and let the cooked meal settle down for about 5 minutes.
Uncover and fluff with a fork before serving while still warm.
5. Wild rice
Cooking instructions
Boil enough water. Here, for every cup of the cereal, add 3 cups of water.
Add the cereal, reduce the heat to low setting, and simmer for about 45 minutes.
Let the cooked meal stand for about 10 minutes before serving it warm.
7. Rice pilaf
Cooking instructions
For every cup of rice pilaf add 2 cups of water.
Start by Sautéing the cereal in oil to separate its grains ahead of cooking.
Stir the cooking grains for about 2 minutes until it becomes translucent.
Add the water and cook further until it becomes tender.
You can cook this pilaf comfortably in the oven and stove as well.
8. Risotto
Cooking instructions
For every cup of risotto rice, add 3 cups of water.
Saute the cereal in oil, lightly toasting the grains.
Gradually, add the grains and stir to release its starch.
Add water and cook until the grains become tender and then serve.
9. Sushi rice
Cooking instructions
For every cup of these sushi grains, add 1¼ cups of water.
Bring the short grain cereal to a boil and then lower the heat to the lowest setting.
Cover and simmer for about 20 minutes.
When the grains are cooked, season the resulting mixture with sweetened vinegar, mixing it carefully as the food cools.
Understanding the different types of rice
Other than simply knowing how to cook rice, it is important to understand the various types of this cereal mentioned above. Here are basics that will get you started in your cooking experience with different types of this healthy cereal.
Different grains of rice
Short grain –This high starch cereal is plump and rounded tending to stick together especially if milled to become white rice.
Long grain –This low starch grain is relatively longer and easy to separate. It is dryer and lighter when cooked.
Medium grain –this medium length cereal has medium starchiness.
Different types of rice based on color
White –It is milled to remove husks, has a longer shelf life, and cooks faster but is less nutritious.
Brown –It is whole grain rice with a high nutritional value.
Black –This is highly nutritious and turns purple when cooked.
Other types include Aromatic one which comes with a distinct aroma, as well as Arborio, Sticky, Wild, and Instant or quick rice.
READ ALSO: What to serve with pickled fish
Learning how to cook rice is challenging in getting the ratios right and avoiding crunchiness. It is also tricky to prevent instances of undercooking and overcooking. choosing any of our recipes is an excellent way to cook perfect rice.
READ ALSO:
How to cook Eisbein in a slow cooker
Easy Malva pudding recipe with ideal milk
Easy banting recipes
Banting chicken recipes
How to cook smoked Eisbein
Source: Briefly News