How often do you pray and what is your motivation? In this world, most people are result-oriented even in prayer. For this reason, some people will cease attending prayer meetings when the answers seem far away. Here is the good news! You need to learn how to pray effectively to understand the true power of praying.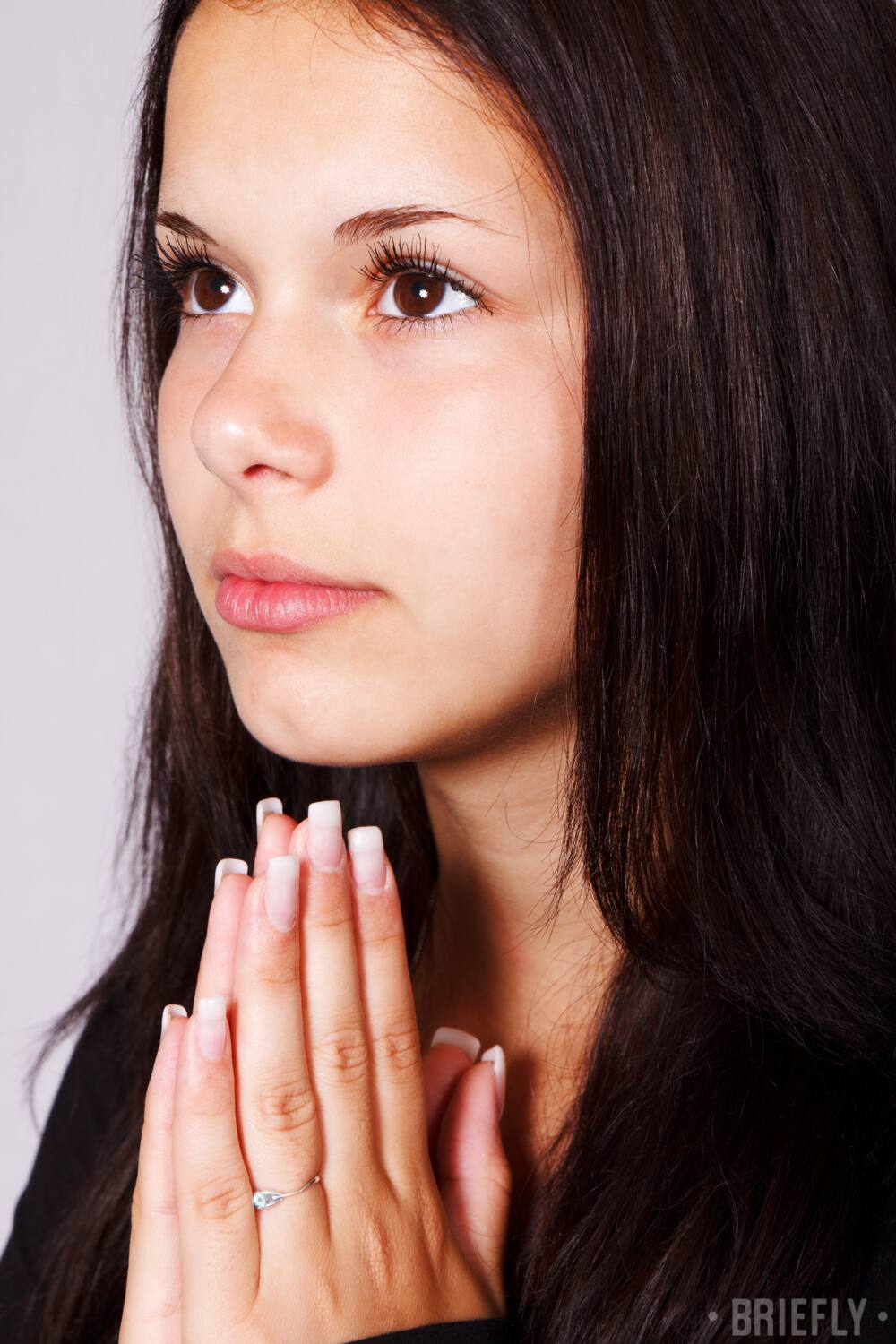 Bible scriptures provide evidence that one of the most powerful weapons Jesus had was his ability to pray. The impact of Jesus praying was so much so that even His disciples asked Him to teach them how to pray (Luke 11:4). As a child of God, you can emulate Christ as you learn.
What is a prayer?
Prayer is a means of communication between believers and God. The message you are conveying to God should be intentional. In Christian living, prayer is not an option but a means of Grace.
Praying the right way
Christian prayers help you strengthen your relationship with God. Through knowing God, you will enjoy protection, peace, grace, and joy. As such, it is important to have the right approach. Below is a simple guide to help you.
Set aside a place and time to pray
Your prayer life should not be dictated by chance. Instead, you need a disciplined schedule. Below is a simple plan that you can use.
Morning
Beginning your day with a prayer sets the pace for the rest of your day. God will give you joyful courage and strength to overcome any obstacles. Also, a short morning prayer will help you in decision making during the day. The Psalmist in Psalms 5:3 highlights the importance of preparing a sacrifice for God in the morning. In the modern world, you can sacrifice by giving God all your attention in the morning. So, rather than catching up with the news, emails, or what's trending, start your day with God. Delight yourself in the steadfast love of God in the morning and trust Him to lead your life (Psalms 143:8).
If you want to make morning prayers a habit, begin by planning at night before you go to bed. Set aside the materials you need, have the alarm clock ready, and wake up on time.
Afternoon or midday
At times, we get so busy during the day that we forget to thank the Lord. So, spare five to ten minutes of your lunch mid-day break for God. Find a verse to read and meditate on it.
Evening
Before the day ends, thank the Lord for everything. Like in the morning, you need to plan your evening schedule.
READ ALSO: Inspiring Nelson Mandela quotes on education, leadership and life
Church or group meetings
Purpose to attend weekly or monthly meetings. As the Bible puts it, the Lord's presence can be felt where two or three believers are gathered in the name of God ( Matthew 18:20). Prayer meetings also give you a platform to share and encourage others in their journey of faith.
Fasting/day
Every calendar year has up to 366 days. Select days that you will entirely focus on prayer. Fasting will help you break bondages, have breakthroughs, and grow spiritually.
Read your Bible before you pray
The Bible has everything a Christian needs to learn about prayer. Moreover, you can make use of some Bible prayers. Some of them include Hannah's ( 1 Samuel 2), Daniel's ( Daniel 9:1-19), Nehemiah's ( 1:4-11) and the Lord's ( Matthew 6: 9-13). The book of Psalms also has a compilation that can help you.
Reading the Bible also helps us understand God's promises and commandments. John 15 states that the only way a believer can bear fruits is by abiding by the word of God. So, as you read the Bible, take time to reflect on your life. Is there something you are doing that is not pleasing to God? Try to cut off any habits that may interfere with your relationship with God.
The Bible will help you understand the power you have as a Christian. In Matthew 16:19, Jesus tells Peter that He will give him the keys to the Kingdom. The next part of Matthew 16:19 states that whatever is bound on earth will also be bound in heaven.
Pray in order
Sometimes we have so much to present before God. To cover everything, you need a guide. One of the best models believers have is the Lord's prayer.
1. Give thanks
The first thing you should so is to be grateful. Thank the Heavenly Father for everything He has done for you.
2. Acknowledge the name of God
The different names of God explain the nature of God. He is all knowing, our provider, protector, and healer.
3. Remember the will of God
The Bible states that we may have our own plans, but the will of God will always prevail. As you pray, make sure that anything you ask for is in line with God's word.
4. Present your needs before God
Let God know what you need. As the word states, God can give us what we ask for in faith.
5. Repent
Confess your wrongdoings to God and ask for his forgiveness. Also, ask God to give you strength to pardon anyone that may have hurt you.
6. Ask for God's protection
In your pursuit to do good by God's word, you may encounter forces that may derail you. So, ask God to provide protection. Also, remember to use the word of God as an armour.
7. Pray for others
Remember your family, friends and others when you pray. You can do this by doing it in a centric circle. First, you can begin with those who are close to you. Alternatively, you can start with the people in the outer circle like the leaders of your country.
Let the Holy Spirit lead you
God gave believers a helper to walk with us. Even as we pray, the Holy Spirit is always there to guide and intercede for us (Romans 8:26-27).
Pour out your heart to God
It is okay to cry before God more so if you are going through difficult times. Our Father knows our hearts and our intentions. Borrow a leaf from King David who was not afraid to be vulnerable before the Lord.
Be humble
God rewards a humble and pure spirit. So, when you go before God, let Him lead you. The Bible warns against being like the Pharisee who prays with a holier-than-thou attitude (Luke 18:9-14).
Have faith and cast your fears to God
Anxiety and fear will not add anything to your life. If you have prayed about it, believe that you shall receive an answer at the appointed time. Mimic the faith of a child. When you lose faith, doubt sets in and before you know it, you have strayed away from God.
Continue praying
As long as you live, do not stop. In this world, praying and reading the Bible will help you overcome a lot of things.
Note
Can I pray for you? Yes, but you also need to do the same. While a third party may be useful, pay more attention in building and growing your faith. If a problem persists, then fast for a breakthrough. Anytime you are undecided about something, ask God to take control. Jesus set the standards of praying.
READ ALSO: Best Trevor Noah quotes about love and life
Praying is a continuous activity that nourishes the spirit. So, learn how to do it effectively using the above simple and workable tips.
READ ALSO: