How to make nougat easily
Every person has a craving for a particular food, but nougat cuts across the population for its mouthful-spreading flavors. How do you make nougat? The ingredients are simple, and the procedure is straightforward, making it a versatile confection you should try in your kitchen. Learning how to make nougat is a useful skill that is worth spreading. While you can enjoy this tasty delicacy on its own, you can accompany it with cupcakes and candy bars among other treats.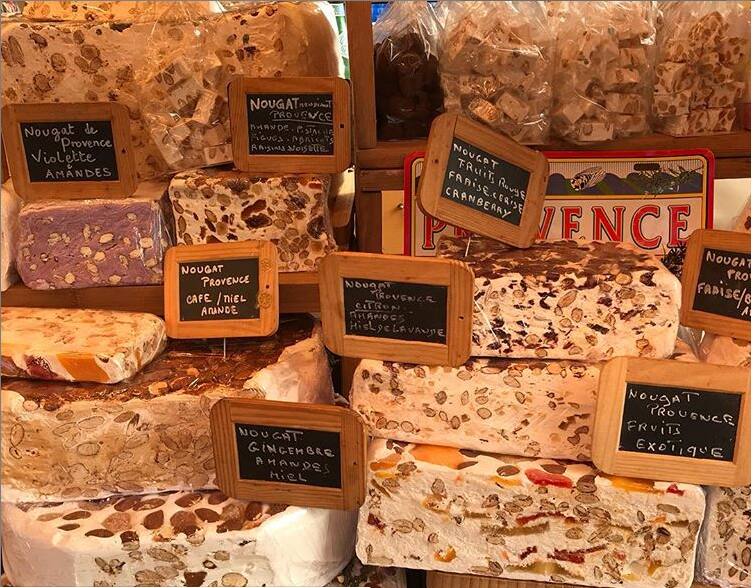 Preparing nougat takes in an easy procedure regardless of your preferred texture. It is, however, essential to precisely control cooking temperatures to meet your preferred level of hardness. What are the ingredients of nougat? Provided below are two variations of preparing this tasty food; therefore, collect all the ingredients, read through the instructions provided, and cook using an accurate timer.
READ ALSO: How to make butternut soup
1. How to cook chocolate malted nougat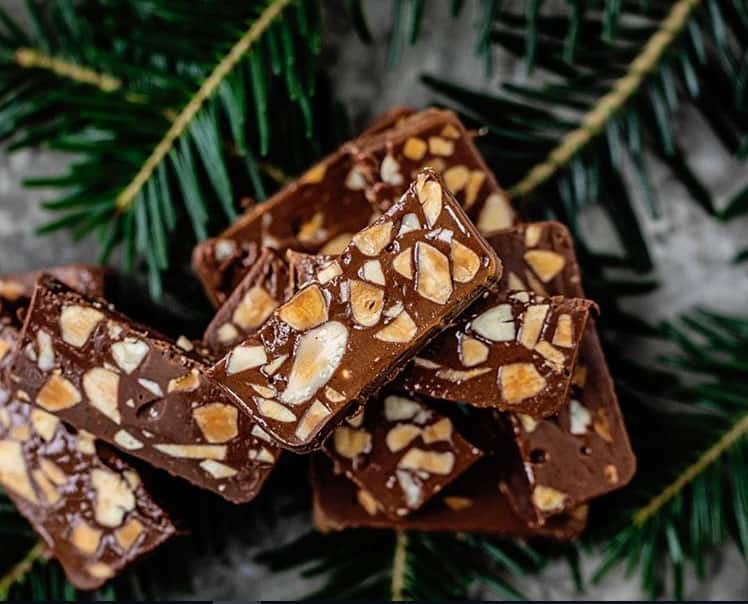 Ingredients
Chocolate malted nougat takes in few and readily accessible ingredients as presented below. These ingredients will prepare enough food to make about 20 servings.
375 g of granulated sugar
60 ml of water
160 ml light corn syrup/liquid glucose
3 egg whites
60 g unsweetened chocolate
250 g almonds or other nuts
80 g malted milk powder
125 g toffee bits
250 g of mixed dried fruit
Nougat cooking directions
Carefully, line the parchment paper on the bottom of the baking pan and then place it aside for later use.
Apply butter and grease to the bottom of the baking pan.
Fill about 355 g of ice in a medium mixing bowl and set it aside. Note: The ice is not very much necessary except for when the syrup shoots beyond required temperatures. In such a case, you will need to make the temperature a little lower.
Confirm the accuracy of your candy thermometer in boiling water to make sure that it is free of errors that can spoil your recipe.
Meanwhile, chop up and melt 60 g of chocolate. Place it in a microwave-safe bowl. Microwave it for 30-second intervals while stirring it to help it melt down.
Let the chocolate cool slightly but not too much for it to begin the solidification process.
Prepare the syrup by combining sugar, water, and corn syrup setting it over a medium heat saucepan.
Gently, heat the mixture continuously to dissolve the sugar granules and bring it to a boil.
Let the mixture boil for an extra 2 minutes to wash away the remaining crystals.
Cook the syrup mixture until the candy thermometer reads the ideal temperature. Soft nougat should read 114-118 degree Celsius while hard one should read 135-149 degree Celsius. The process should take about 6 to 12 minutes.
When the temperature climbs, quickly stick the saucepan bottom in the ice bowl to stop the cooking process.
Meanwhile, beat the egg whites and mix them in a large heat-resistant bowl using an electric mixer until frothy for a fluffier outcome.
Pour a ladle of hot syrup into the ready egg whites. Mix thoroughly using an electric mixer.
For a stand mixer, set it to low speed before adding the egg whites. Pour the syrup along the sides but not on the edging.
Pour the remaining syrup slowly in a continuous stream as you mix on the low-speed setting.
Increase the blending speed once the egg whites and syrup are barely combined to achieve a stiffer mixture.
Now, add your favourite mix-ins: 80 ml of malted milk powder and 60 ml of melted chocolate to create this sweet chocolate malted delicacy. Blend all the ingredients at a low-speed setting in the electric mixer.
Pour the stiff nougat mixture inside your lined baking dish and even out its surface using a spatula.
For hard nougat, place another parchment sheet on top of the mixture and then press it gently to smooth its surface. Leave the nougat and parchment paper to cool and settle as the mixture cools down. Avoid pressing if you intend to get a softer outcome because the parchment paper will be harder to peel away.
Sit the mixture as it cools for some hours. If you are making soft nougat, cool it in the refrigerator. For a hard one, always let it cool at room temperature.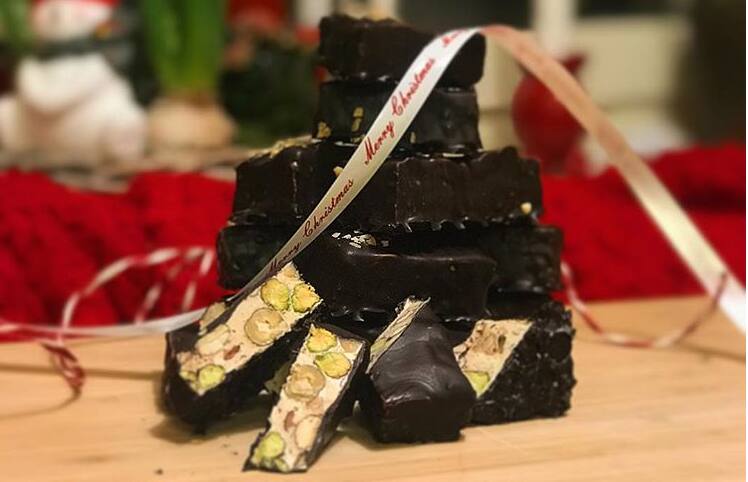 2. How to cook fluffy vanilla nougat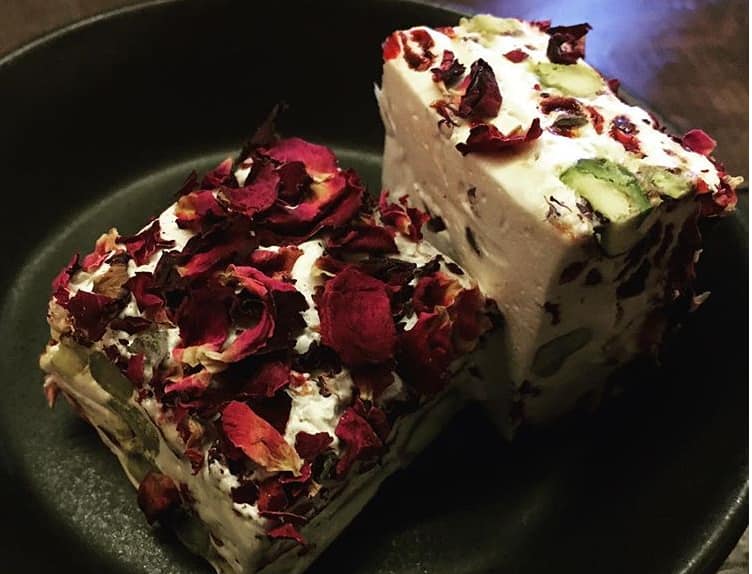 If you prefer to eat candy, then a quick homemade fluffy vanilla nougat recipe will be useful in your kitchen. It is advisable to follow through our methods and only get started when you are good to go with the instructions.
Ingredients
2 egg whites at ambient temperature
500 ml of granulated sugar
1 cup of honey
80 ml of water
1 teaspoon of vanilla extract
2 cups add-ins such as dried fruits, seeds, and more
special equipment: candy thermometer, pastry brush
Cooking directions: 35 minutes
Line a parchment paper in a baking sheet and keep it for later use.
Use a clean dry mixer to mix the egg whites, and then add 2 tablespoons of sugar.
Meanwhile, bring honey to a temperature of 250 degrees Fahrenheit using a candy thermometer.
Next, combine the remaining sugar, corn syrup and water in a medium saucepan. Bring the mixture to 300 degrees Fahrenheit.
Swirl the mixture regularly using a pastry brush dipped in water to scrape off any sugars.
While the mixture is running, gently pour the 250 Fahrenheit honey into the egg whites. Also, pour the sugar mixture in as well while still mixing.
Now, stir in the vanilla extract. Remove the bowl from mixer then fold in seeds and nuts using your hands.
Wrap parts of the nougat in parchment paper and allow it to cool completely.
Cut into your desired shapes, serve or wrap and store in an air-tight container.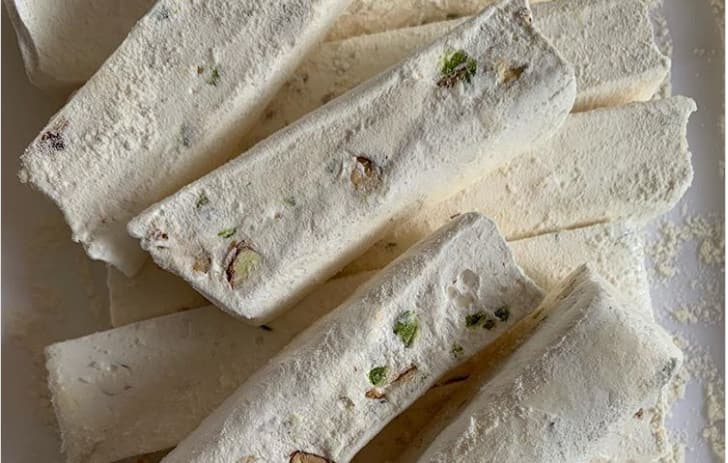 READ ALSO: Best peppermint crisp tart recipe South Africa
Nougat is a perfect treat for your family members and friends because it cooks fast and comes with limitless flavours. As such, it is interesting to get to know how to make nougat at home, and with the basic recipes provided above, you can make sweet and chewy confections using your preferred flavors. Make sure to review our instructions and time of preparation with accuracy for excellent tastes of this delicacy.
READ ALSO:
How to make pap from scratch
How to make lasagna at home
Best Potjiekos recipes chicken South Africa
Cape coloured pickled fish recipe
Easy Malva pudding recipe with ideal milk
Source: Briefly News