How to calculate VAT in South Africa
Every countryman is an eligible taxpayer and so are you to the government of South Africa. Taxation is vital in multiple ways that uphold the development and progress of any state. As such, there is an overwhelming volume of information on taxation accessible, but sadly, scarce insights are available on how to calculate VAT. This article is a comprehensive response to the query, how do I calculate VAT? This is a common question among South Africans interested in understanding how SA's revenue collection agency computes the value added tax.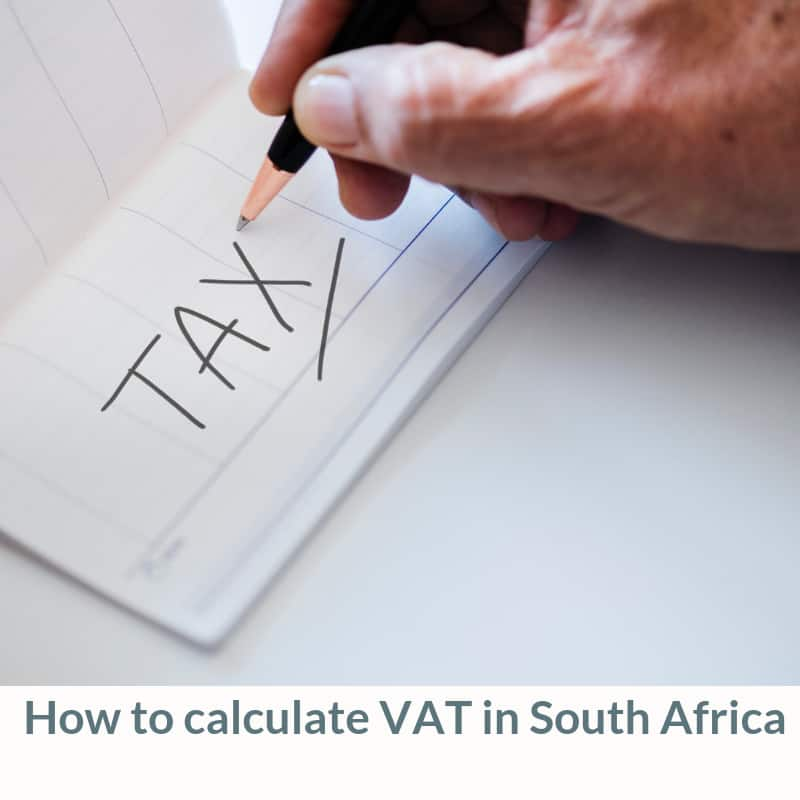 The Value Added Tax is levied on the consumption of goods and services within an economic system through the pricing system. This indirect taxation earns the government revenue through the business registration and supply of taxable products and services. For instance, in 2012/2013, the South African Revenue Service, SARS, received R215.02 billion as Value Added Tax, making 26.4% of the entire revenue from levies. Businessmen are vendors who act on behalf of the government in collecting Value-Added Tax from citizens. For this reason, it is useful to understand how this imposed fee is added and subtracted from a price, given that every product in the market is subject to this form of taxation. An explanation on the concept of Value Added Tax is also crucial for businesses regarding VAT inputs, outputs, and controls. Such an understanding sheds light on how this levy is charged for every product or service.
READ ALSO: "We had no choice," Gigaba justifies VAT increase
VAT in South Africa
Every business must register Value Added Tax remission when the amount of taxable supplies in a one year time-frame goes beyond, or is expected to surpass R1 million. Value Added Tax was first introduced in South Africa on September 29th, 1991 at a rate of 10%, and even if the price on an item does not mention it, then that price is deemed to include this levy since it is mandatory for it to be included.
VAT calculation formula — How to calculate VAT?
What formula do I use to calculate VAT? There are a couple of methods handy in computing value added tax.
1. How to add VAT to a price
Determining the multiplier is the first step in calculating the value of Value Added Tax to include it in the price. In the current standing, Value Added Tax in South Africa stands at about 15%. The new standard taxation rate announced earlier this year replaced the earlier rate of 14% at the end of March 2018. The new tax rate has been effective since April 1st this year (2018) mainly on importation and the supply of goods and services. Only a limited number of products are exempted from taxation or are taxed at a zero rate. Take note that customs are responsible for collecting this levy from the importation of products. Provided here is a simple yet comprehensive guide on how to determine the multiplier for this fee calculation:
VAT=15%=15/100
=0.15
To obtain the multiplier, we add 1 to the levy as follows:
Multiplier =VAT+1
=0.15+1
=1.15
Using the multiplier, we can now ascertain the amount of Value Added Tax added to the price.
Example: adding the indirect imposed fee to the price
Let us consider a product that is selling for R100. To calculate the VAT inclusive price, take the product of the multiplier and the product price:
Product price =R100
VAT inclusive price =Product price*multiplier
=R100*1.15
=R115
The calculations above imply that a fee of R15 will be charged on a product costing R100.
2. How to subtract VAT from a price
Calculating free cost from a VAT inclusive price is possible. The calculation is only possible with the knowledge of a divisor. Provided below is a quick guide to help you compute the divisor using the fee's rate.
VAT rate=15%
=15/100
=0.15
To determine the divisor, we add 1 to the VAT rate expressed in decimal
Divisor=1+0.15
=1.15
Let us re-consider our prior example in which a VAT inclusive price of a product is R115. We can use the divisor to arrive at the Value Added Tax exclusive price of the same product. Follow our guide provided below.
VAT inclusive price =R115
Divisor =1.15
VAT exclusive price = VAT inclusive price/ Divisor
=R115/1.15
=R100
Online VAT calculator
With technological advancements, vendors and other citizens no longer need to calculate this levy manually. So how do you use the VAT calculator South Africa? Simply add the amount to be adjusted, click on add VAT, and the calculator will automatically compute the amount including the fee.

How is VAT calculated?
The South African Revenue Service is a central levy collection agency in SA. The body enforces tax law compliance, steering the country towards economic and social development. SARS provides an elaborate description regarding the calculation of value-added tax. In doing the calculation, both output and input taxes are fundamental. In a nutshell, Value Added Tax refund or payable is computed by deducting the input tax liability from the output tax liability. Several terms are crucial in forming a clear understanding of VAT calculations.
Output tax is what you have collected on behalf of SARS. It encompasses the charges added to services or products, holding it tentatively in place of SARS until its due date. On the other hand, input tax describes the already paid fee, representing the amount that SARS owes you. For instance, a business expense that you can hold back its valid tax invoice. VAT control denotes the summary of input and output taxes indicating whether the business should pay VAT or is owed by SARS.
Zero-rated items bring in no tax to SARS and are therefore not subject to taxation in the country. Examples of these products include brown bread, maize, and fruits among others which are all taxed at a rate of 0%. Another category of items are the standard rate items that attract a constant tax rate of 15%. These goods represent a significant part of the economy. VAT exempted items are excluded from both standard rate taxation and zero rate taxation. Exempted services, for example, include childcare services.
SARS contacts
SARS head office
South Africa, Gauteng' Pretoria
Lehae La SARS building
Phone 1: (012) 422 4000 (customer care)
Phone 2: 0800 00 2870 (Corruption hotline)
Physical address
Lehae La SARS, 299 Bronkhorst Street
Nieuw Muckleneuk 0181, Pretoria
Private Bag X923, Pretoria; 0001, South Africa
READ ALSO: SARS investigates after allegations of R400 million in VAT to Gupta-linked companies
An understanding of Value Added Tax as a form of taxation is crucial for any South African citizen. It is equally important to understand who needs to register with this fee as well as seek assistance in compliance with this type of taxation. Several consultancy firms are working alongside SARS to help you gain accurate insights on the calculations of this levy for your business. Use the SARS contacts provided above for any query concerning VAT regulations and compliance. We now hope that you know how to calculate vat in South Africa.
READ ALSO:
Budget Speech 2018: 7 key factors that may affect taxes
SARS Chief's confused interview causes more frustration than clarity
How to calculate PAYE tax 2018?
Taxpayers lost faith in SARS system: 3 possible ways to make it less corrupt
4 celebrities who are feeling the crunch over tax evasion charges
Source: Briefly News