120 best wedding anniversary messages and wishes
Whether you have been married for decades or dating for just a few years, an anniversary is a cause for a celebration. For most couples, the day has a special place in their hearts (and probably on their calendar) as it marks a decision to spend the rest of their lives together. Everyone has their style of expressing love, and these may range from funny to sweet, depending on what you or your better half likes. If you intend to put a smile on your partner's face, you need a vast knowledge of different types of wedding anniversary messages alongside happy anniversary images to forward the best one to him or her.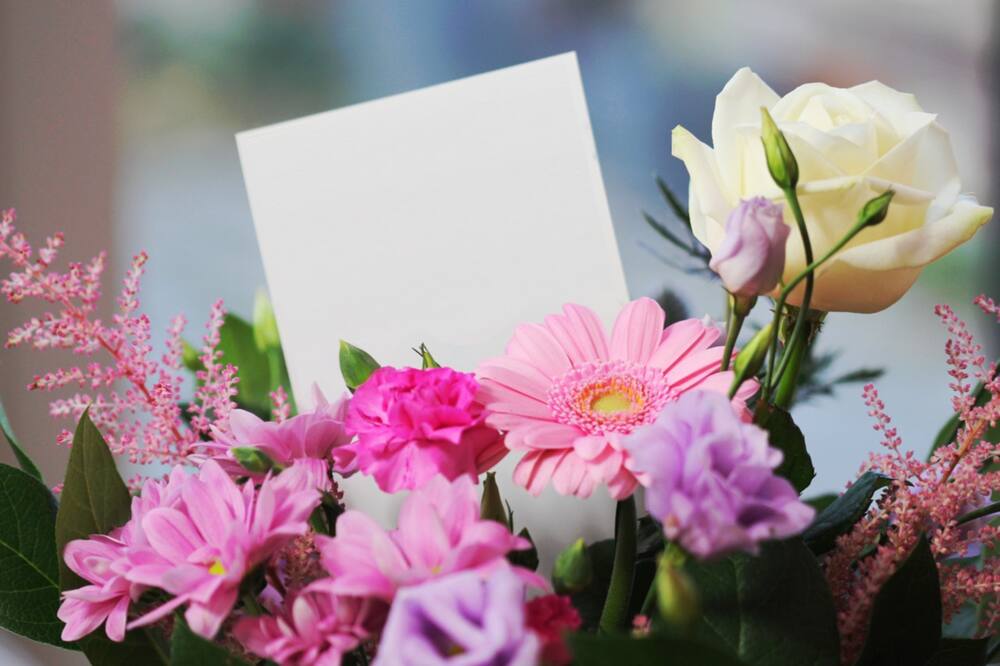 If it is hard for you to come up with a romantic message to send your loved one, choose your favorite message from the list we have got for you below. You can also choose any of them and write it on a card.
Wedding anniversary messages for husband
It is crucial that you prove to your husband how much you value and care about him on such a crucial day. Of course, sometimes it may not be easy to figure which are the best wedding anniversary messages to use. But with these heartwarming wishes, you can be sure to make his day.
Thank you for being the best husband, my affectionate partner, my better half and my best friend.
All this time, you have been nothing but amazing. As a loving father to our kids and as my hubby, I have been happy, and I can see that we will be happier for the rest of our days. Thank you for being a shoulder I can lean on.
Since I met you, my life has been exciting. Thanks for making me better and happier.
I am so lucky to have you as my husband and meeting you was such a blessing.
The very first moment I said I do, I knew we were meant to be. You are my soul mate, my mentor, my everything. Our vows will always bind us together.
You are truly a blessing to my life. I thank God for you. Looking forward to spending many more years by your side.
You are perfect. Thank you for being a faithful partner, a loyal husband and an amazing best friend.
No one else can understand our unique nuptials, and no one else in this universe would accept and pamper me the way you do.
Thank you for being a solid rock to our family. When times get difficult, you are always there bringing a solution. I will always be your knight in shining armour.
With you, I became a better woman and a better wife. With you, my life is complete. Thank you for choosing me as your better half.
In a world where most couples are separating and divorcing, I want you to know that I continue to choose you now, tomorrow and the next lives to come.
I meant it when I said I will be with you for better or worse. On this special occasion, let our relationship be a reminder of the vows we made to each other.
When you are far away from me, I feel incomplete. So please, always stay next to me.
To think I almost got cold feet during our wedding! Now, I cannot think of a better man I would rather be with than you. Kisses
I choose you. You are my soul mate and nothing should ever put us apart.
From the moment I kissed you, I knew you are the only man I want to marry and be with for the rest of my life.
When I said I do, I knew I had made the right choice. You are my better half and my best friend. Enjoy this day my adorable hubby.
Marriage is a rocky relationship in which the wife is always right. Over the years, you, my husband, have proved to the world that in your eyes our bond can never be wrong and for that I will always care for you.
Another year with you to create many precious memories together. Another year to enjoy each other's company.
Thank you for treating me just as special on the days that are not our anniversary. You continue to prove that our bond is forever and special just like this day.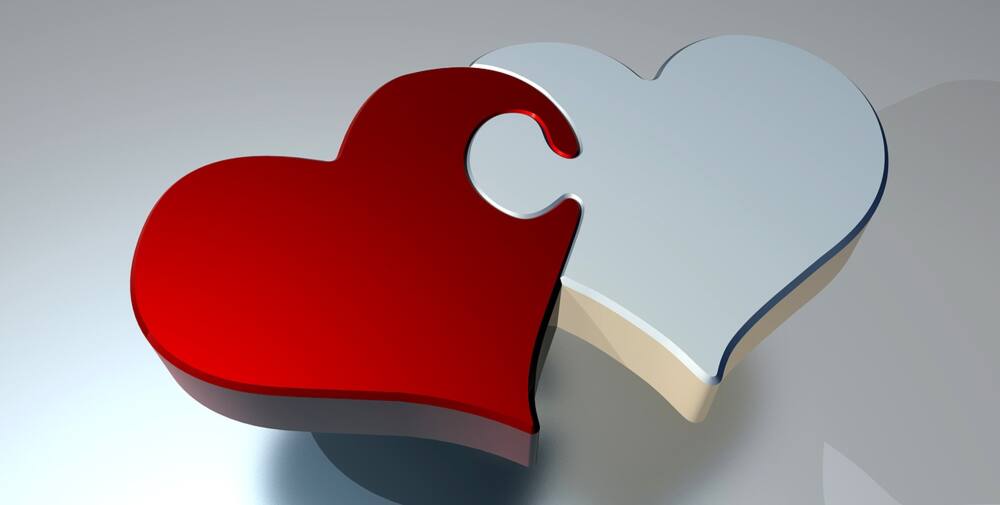 I wanted you from the first day I met you, and after a decade I want you still. You will always be my darling.
I chose you then and I still choose you now.
A confidant, a husband, and a best friend. I cannot believe that I have all rolled into one!
I became complete when I met you. I thank God that we are together. Enjoy!
On this day, I want you to know how much I love annoying you and how excited I am to keep doing so and making you happy in the future.
Soulmates do exist and we are a proof of that. I will support and care for you dear husband and nothing will change how I feel about you.
Although we have been married for over a decade, I still get butterflies in my stomach every time I see you.
I want to be with you not just for who you are, but also for how you make me feel. I wish we spend all our lives together like this.
I am yours and you are mine till death do us apart.
Through the tough moments, we argued. Through the happy moments, we laughed. Through our years of our marriage, we remain together!
Even though our lives sometimes get busy, my feelings for you will never change. Cannot wait to have many great years by your side.
Our journey is everlasting and will be filled with happiness and many joyous memories.
Our wedding is a joyful occasion. May our life be full of delight and passion.
To my beloved husband. The day I met you changed my life forever! May our wedding anniversary be a reminder of how far we have come together! I want to continue being with you for many years to come!
I searched among many wedding anniversaries wishes, but I could not find the one that can describe my feelings for you! May this amazing feeling that I have for you last forever!
Wedding anniversary messages for wife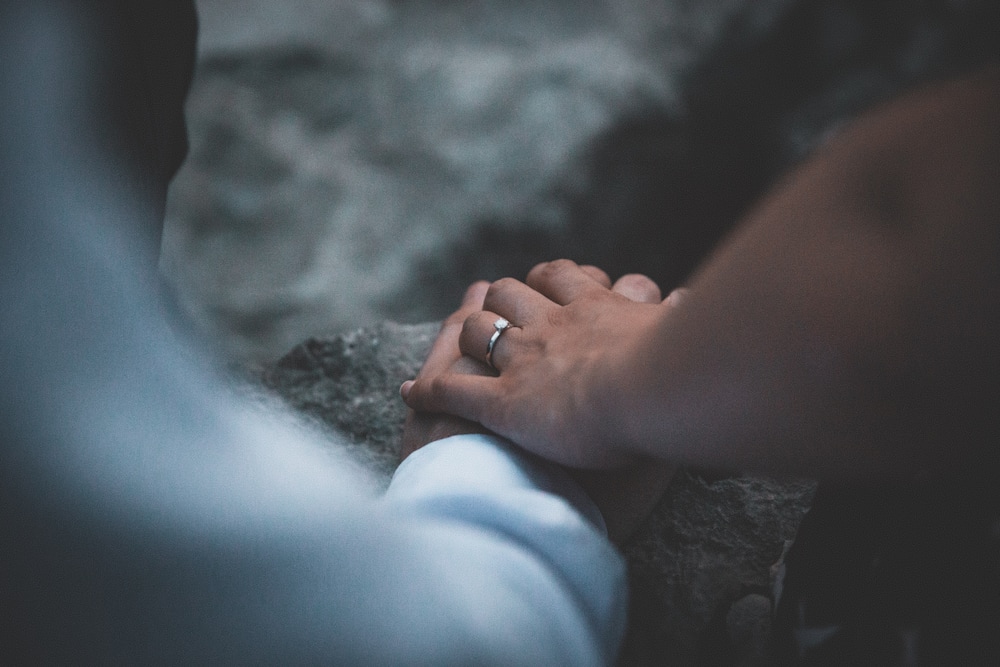 Sharing heartfelt anniversary quotes with the lady of your dreams never gets out of style. While each day may come as another opportunity to tell her 'I love you', a wedding anniversary commemorates the special day.
Here are some of the messages that you can use to give her that nostalgic smile:
You are the best thing that ever happened to me. You will always be my first priority. I love you so much, baby.
In marriage it is normal to have disagreements. I hate to see you get mad and that is why I will fight to make sure you are always smiling.
How can I love someone so much more than I love myself! That is because you came into my family and made it magical.
Some men ask for wealth and riches. I asked for a good wife and instead I got an angel who has never given up on me.
When you smile, you literally make my world stop! You are the most beautiful human being inside out and I am glad you chose me as your partner.
In marriage, it is normal to have disagreements. I hate to see you get mad and that is why I will fight to make sure you are always smiling.
In times of trouble or happiness, I know you will always be with me and stand by my side. You are everything that I ever wished for. Here is to more beautiful memories together.
I wish you a memorable anniversary with lots of memorable times. My adoration for you will never change. As we celebrate this day may it keep us strong and faithful.
Fabulous anniversary my precious wife! Even when we disagree, we tend to put aside our differences. Thank you for all you have done for me. Looking forward to making many more memories.
Choosing you as my wife was the best decision I ever made. The way you love me makes me feel like a king.
My love for you will grow and I will never replace you. You will always find me by your side whenever you need me. Always and forever.
You are my everything, and after so many years with you, I cannot live without you. Let us keep our union free of any scandals.
Having you as a wife who always stands by me and helps me out is the best feeling in the world. I will never replace you. Enjoy!
This anniversary is a remainder of the strong bond that we have. Looking forward to sharing many more fabulous memories with you.
Thank you for always supporting me and standing beside me all the time. You are the best wife in this world, and I am so lucky to have you. Thank you, baby, for making me a part of this great big family.
Years are passing, and I cannot describe the way I feel about you. It is something that I do not want to lose.
After all these years, I still see you as my dream partner and I cannot imagine living without you. Baby, my feelings for you will last till my last breath.
Your love has made my life remarkable and beautiful, and it has brought me very close to you. Now I cannot think of my life without you. I cannot wait to add a decade to our wedding.
Baby, you are the light in my dark, and you are the only one who has been there for me this much. You have made me realize the real meaning of sacrifice. Let's have a blast!
You have given me the best memories and my world is perfect with you in it. I will love you till eternity and my feelings for you will never die. You are an amazing wifey!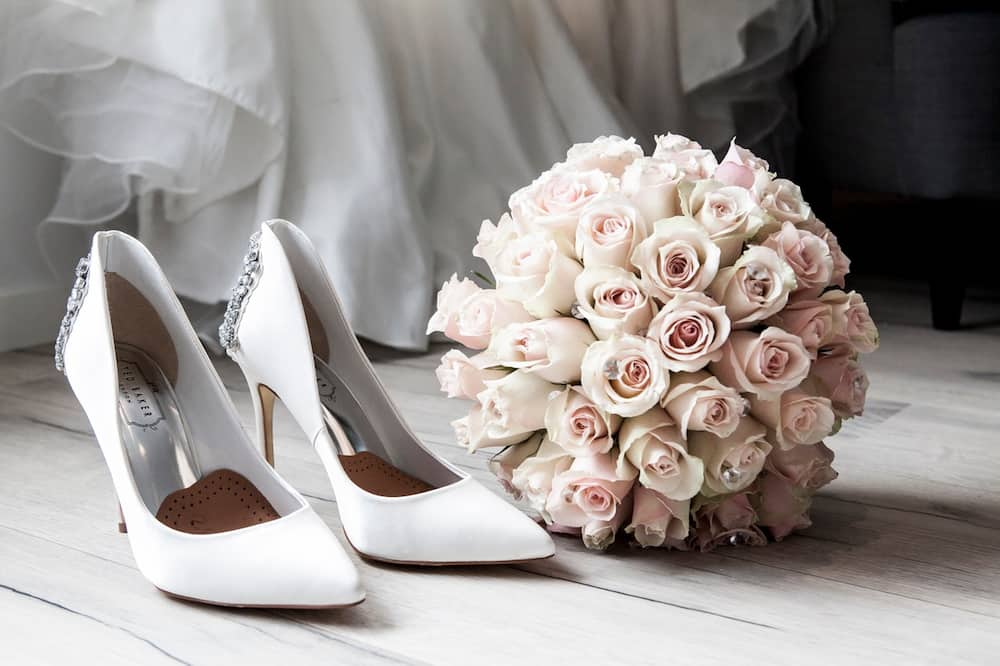 You are an awesome mother, a cool neighbour and an accommodating wife. For these reasons, I celebrate our matrimony with only you.
Just like the stars in the sky that is how you brighten my world. Hugs and kisses.
Your face is so beautiful that sometimes I ask myself what I did to deserve the attention and care you have given me. I promise to be by your side till death do us apart.
You are beautiful inside out. Your intentions are always pure and for that I celebrate our union. Cheers
Every year I look forward to remembering when you walked down the aisle. It was the most magical and memorable event in my life. I will treasure you forever.
The ring I wear is a symbol of my undying commitment to you. I promise to take care of you and our adorable children.
I count my blessings every time I think of you. That is because without you, my world will turn dark and gloomy. Continue making my existence brighter and I promise to give you nothing but the best.
My darling wife, from when you said I do to me; my life has become amazing. Here is to better years.
I love you. Looking forward to many more joyous occasions with you.
We have been married for over two decade and the joy you bring into my life is immense. Praying for our marriage to continue flourishing.
Wedding anniversary messages for friends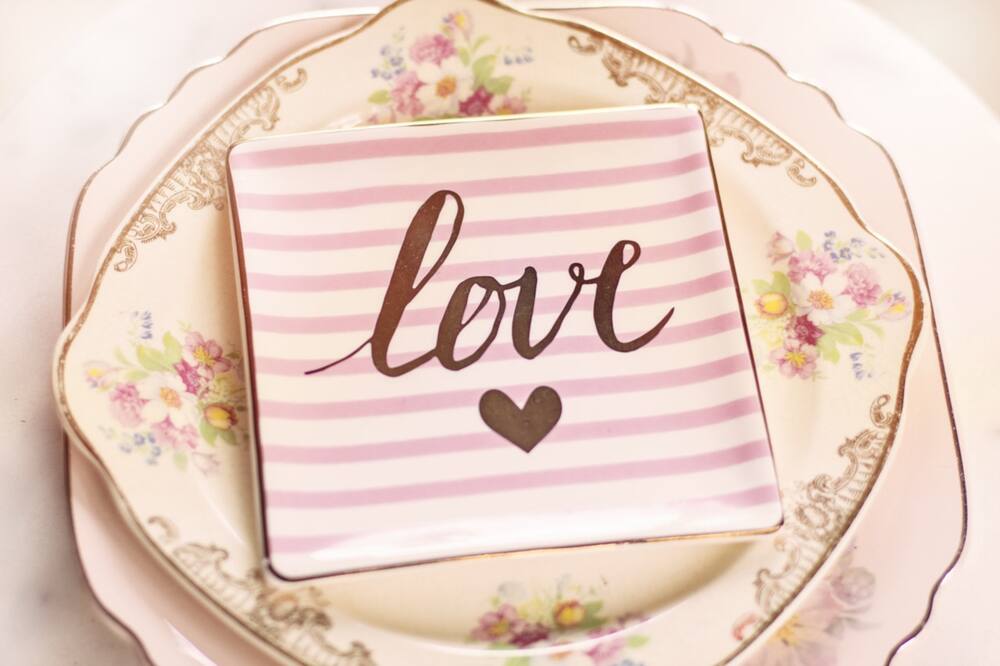 So, it is the big day for your friends to celebrate their lifetime commitment to each other, and you want to be part of the joy by sending them that message that would stick in their minds for the rest of their lives. Here are some of the wishes that you can use:
Watching the two of you is so inspiring. You are one of the most loving couples I have been honoured to meet and know.
May the intimacy between you two bring lots of joy and may that happiness be there with you forever. Enjoy the day to the fullest!
I still remember the time when you first asked her out and how you shared the stories with me. Today, I just want to shout out, Happy Anniversary dear friend.
You found each other a long time ago. It is so nice that you manage to stay together by going through all ups and downs in your married life!
Sending heartfelt wishes to you and your hubby on such a joyous occasion.
Congratulations on another wedding anniversary filled with amazing memories. Here is to wishing you many more.
25 years together and you two still care and give each other attention as if you just met yesterday. For that you will remain my favourite couple.
Anniversaries are for celebrating the love that makes marriage great. Wishing the both of you more joy, care and passion.
The ever-growing years will be a testimony of your true love for each other. It may not have been a happy time all throughout, but each second spent together was worth it.
The bond of a married couple gets stronger when both partners quarrel then makeup and forgive each other. Wishing you lots of bliss in your marital status!
Both of you look so happy, which goes to show just how much marriage agrees with you. Thank you both for being true friends! Have lots of fun because it is your time!
The best way to keep your love strong is to admit and apologize for the mistakes, yet complement each other every day. Wishing you a fulfilling relationship!
A happy union is based on faithfulness, trust, kindness, sacrifice and you are the best example of what love should be.
May your marriage bloom like a flower every 12 months. May there be genuine laughter and no tears. Enjoy many more memories of being happy.
You are happily living with your hubby for so many years and it is a true joy to see you celebrating this special occasion so many times.
For this dream that is your union, let it never end. May the magic in your lives never stop. You both deserve so much happiness and I want to wish you a memorable time today.
One of the things I admire about you two is the fact that you never give up on each other. Blissful anniversary my adorable friends!
You fall in love with each other, every time. May the milestones of your relationship increase! Live long to celebrate a memorable time together!
While living together, you begin to understand what it means to go through all ups and downs in life and stay united. Cheers to both of you.
Best wishes to the nicest couple that I know. May your attraction for each other glow and grow.
Having a spouse is truly amazing and special only when you find the right partner. Congratulations on your unique day.
Living each second knowing that somebody finds you attractive despite everything is rare. Congratulations on your union!
Real relationships are when you do not have to pretend to be someone else, just to be liked for being someone you are not. Congrats.
Some of the best memories of a couple are not just the magic of their first few kisses but the magic they create every time they kiss for the rest of their lives. Keep growing strong.
Congratulations, you two are made for each other, and nothing else matters. Here is a wish, right from heart and true, may this anniversary be the best one for you.
.Golden wedding filled with golden memories. Sending my favorite love birds a warm hug.
Congratulations on your anniversary. This is a time for celebrating, happiness, and plenty of joy. So, smile and know that you are remembered during this special time.
Your marital status is a fulfilling adventure, a love story; and a fairy-tale romance. Having each other keeps the sweet memories alive. Congratulations and have a great life together.
You two are made for each other and nothing else matters. So, here is a wish, right from heart and true, may this day be the best one for you.
You two are the stunning couple I have recognized; whose intimacy is visible and kindness unquantifiable.
Religious wedding anniversary messages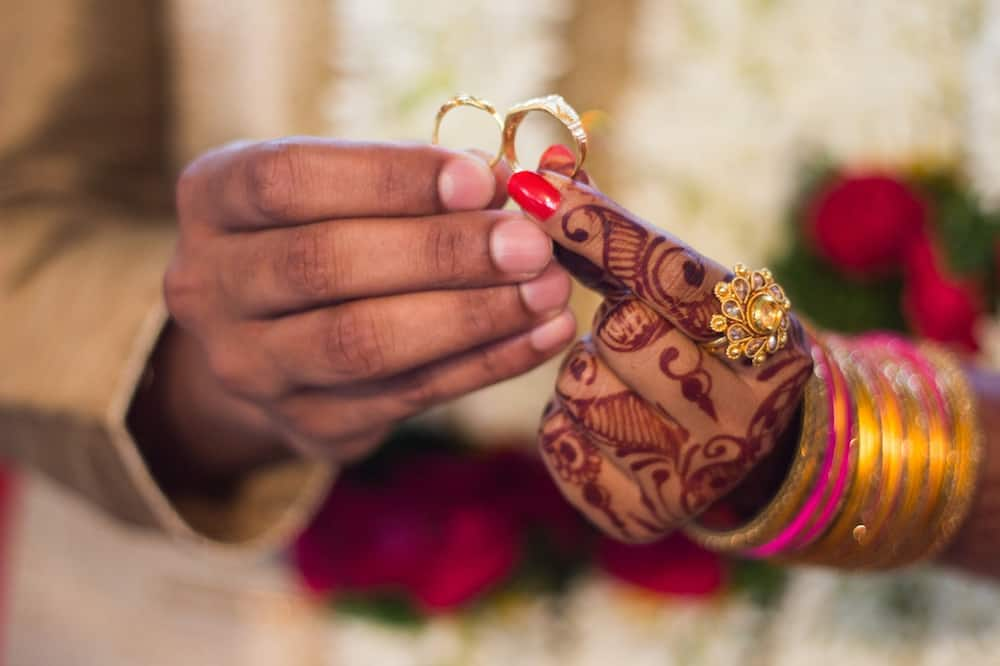 From Indian, Muslim, or Christian wedding anniversary messages, you do not need to be a religious person to appreciate the value you will get from this kind of wedding anniversary wishes. Take a look at some of the best in this category.
God plans the best moments and sends His instruments to help you come up with the answers to any questions. He shows you that experiencing the bad and the difficult in marriage can open your eyes and guide you to make the best decision. Blessed anniversary!
You are successful because you have overcome your personal challenges. This is exactly where you should be. Hugs and kisses.
You are beginning a new chapter with your husband because this is what God planned for you all along. The tears and the heartbreaks are all part and parcel of it. Without it, you would not have discovered just how breath-taking and magical marriage is.
I can take you to dinner or a romantic gateway. Either way, you will still have my heart wherever you go.
Your season of waiting has been rewarded with the love that you have been praying for. It may have taken quite some time before it manifested in your life, but God was preparing your husband for when you finally cross paths. God always has the best timing, and your patience has been rewarded with a magical love story of your own. Have a memorable marriage.
I am so thankful that God chose you for me. It is my prayer that I will never take you for granted and that I will always pamper you.
Let God give His blessings on this adorable couple as they commemorate another year of marriage.
The couple reading this is the most blessed and I am grateful to be around your company.
You two are a true blessing to everyone who knows you. Wishing you all the best on your marriage.
Hoping that you two grow closer to each other as you draw closer to God.
Enjoy another anniversary under God's guiding hand. Have a joyful long married life together.
As you celebrate each year together, let your marriage is be blessed with a deeper and deeper love.
May you two continue to be a blessing to God, to others, and to each other now and forever more.
I really admire you both, despite all that you have been through, your love and faith has only grown stronger. Enjoy this special matrimony to the fullest!
You have truly been a blessing to me over the past year and for that I will always admire you. Have a fabulous married life.
I thank God for you and the care that you have shown me. We will never part!
Let God continue to guide you and bless you in your marriage journey.
I am really grateful that God has blessed me with such a wonderful husband who is God fearing and successful.
He who finds a wife finds what is good and receives favour from the Lord - Proverbs 18:22. Happy wedding anniversary.
May your matrimony be blessed with bliss, harmony and happiness.
It is such a blessing to have found someone that you adore. Continue to love and cherish each other for the rest of your lives.
Obstacles will always remind me of my shortcomings, but I am glad that your presence will act as proof of all the good times to come. I hope you remain soulmates forever.
You got through your ups and downs; you deserve to finally feel happiness and joy! You two are an inspiration to others, and I am proud to be your friend.
Since I met you, my days have become exciting. Thanks for making me happier. I appreciate you. I thank God for giving me an amazing husband!
It is a great blessing for two compatible people to find each other and live in such a harmony. Carry on in the exact way and have a long and happy life!
You can spread the wedding love and ignite the flame by using any of the above wedding anniversary messages. Which one did you find to be the most intriguing?
READ ALSO:
Best friend birthday quotes
Best friend quotes
Best Trevor Noah quotes about love and life
Source: Briefly News