The beauty and joy that comes with motherhood is something almost every woman, looking to start a family, yearns for. While some have had it easy with bearing children, the same cannot be said for some others.
This was the case for a Nigerian lady whose years of pains have now been rewarded with the joys of being a mother. Identified as Adigun Rukayat Damilola, the happy mother shared her testimony about her journey to motherhood, on a closed Facebook group.
According to the mother of two, she had suffered 3 miscarriages and waited for two years before she was finally blessed with a set of twin boys. Sharing a photo of the adorable babies, she wrote: "Allah has blessed me with a set of twin after 3 miscarriages and 2 years of waiting. My Princes are here, please say a word of prayer for them and welcome them with me."
READ ALSO: 5 celebs living it large and in luxury: From Beyonce to Bushiri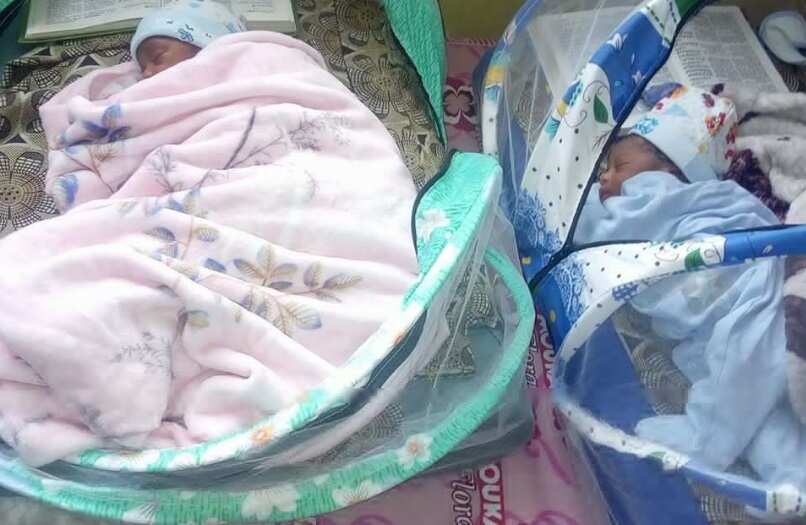 Damilola's story is one among many women who have had rocky experiences in their journey towards motherhood.