15 best Jamie Foxx movies
When Jamie Foxx is not making us laugh or dropping hits, he is probably on set working on a film. The multi-talented award-winning actor has starred in over thirty movies. At the moment, we shall focus on the top fifteen Jamie Foxx movies.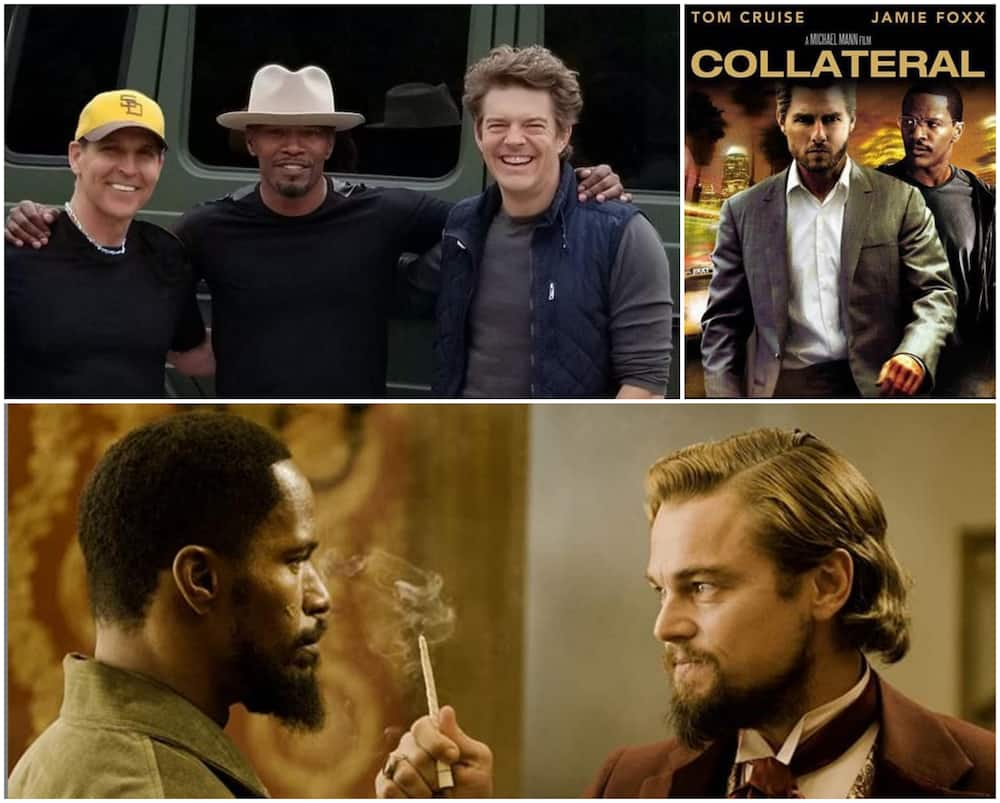 Jamie Foxx wears many hats. He is a comedian, actor, producer, and singer. Eric Marlon Bishop alias Jamie Foxx first started as a comedian. By 1990, he was part of the cast of Living Color, and in 1991, he appeared in ROC. The 51-year-old actor then secured his show The Jamie TV Show, that ran from 1996 to 2001. In every field Jamie has ventured in, he has excelled tremendously. As proof of his excellence, Jamie has received several awards including an Academy Award, Grammy Award, Golden Globe Award, and a BAFTA award.
Best Jamie Foxx movies
Jamie's inaugural movie is the 1992 film Toys. Ever since he has taken on different roles in several productions. Below are some of the best Jamie Foxx movies of all time.
1. Django Unchained (2012)
IMDb rating 8.4/10
Jamie starred in Django Unchained as Django, a slave freed by Schultz, a bounty hunter, to help capture wanted criminals. In the process, Django sets out to rescue his long-lost wife who is a slave. Quentin Tarantino is the director of the movie. Other stars appearing in Django Unchained include Christoph Waltz, Kerry Washington, Leonardo DiCaprio, and Samuel L Jackson. The movie was well received with viewers rating it 87% on Rotten Tomatoes. To date, Django Unchained has grossed 449,948,323 dollars worldwide. Also, the movie received several nominations including Academy Award for the Best Motion Picture of the Year and Golden Globes for the Best Motion Picture. However, Jamie Foxx did not get any individual award.
2. Ray (2004)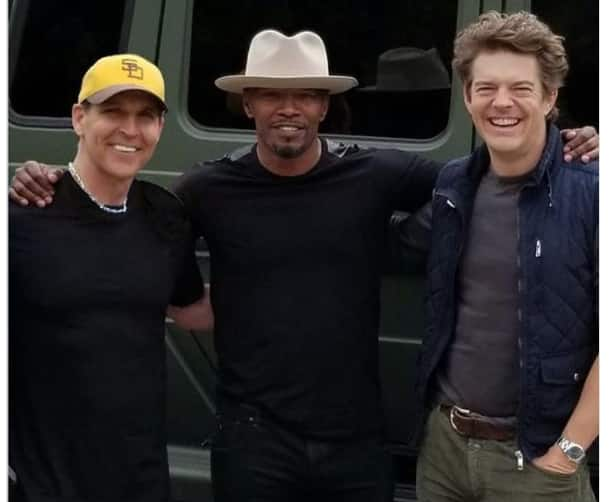 IMDb rating 7.7/10
Ray is Jamie's most decorated film to date. He portrayed Ray Charles, an R&B musician who went blind at the age of seven. The movie directed by Taylor Hackford also features Regina King, Kerry Washington, and Clifton Powell. Following the success of this movie, Jamie earned the following awards;
Academy Award for the best actor (2005).
Golden Globe Award for the best performance by an actor in a motion picture (2005).
BAFTA Film Award best performance by an actor in a leading role (2005).
Critics Choice Award best actor (2005).
BET Awards Best Actor (2005).
Black Reel Awards best actor, drama (2005).
Hollywood Film Awards breakthrough actor award (2004).
National Board Review Award best actor (2005).
London Critics Circle Films Award ALFS actor of the year (2005).
Image Award for the outstanding actor in a motion picture(2005).
Ray grossed 124,823,094 dollars worldwide.
3. Collateral (2004)
IMDb rating 7.5/10
Jamie assumes the role of Maxx a cab driver enticed by Vincent, a hitman. The movie directed by Michael Mann also features Tom Cruise (Vincent) and Jada Pinkett-Smith (Annie). Collateral received good reviews and has a rating of 86% on Rotten Tomatoes. Also, the National Board of Review ranked Collateral among the top movies in 2004. Collateral grossed 217,764,291 dollars worldwide. Jamie won the Black Reel award for the best supporting actor. He also got the following nominations;
Golden Globe Awards best-supporting Actor
Academy Award best-supporting act
Arts Directors Guild, best actor in a supporting role
4. Law Abiding Citizen (2009)
IMDb rating 7.4/10
In this drama/ thriller movie Jamie is a prosecutor named Nick Rise who has to undo his wrongs and mend the judicial system. Unlike most of the movies above, Law Abiding Citizen had mixed reviews. While it ranks relatively high on IMDb, it received ratings of 26% and 34% on Rotten Tomatoes and Metacritic. The movie directed by F Gary Gary grossed 126.6 million dollars worldwide. Jamie Foxx got an NAACP Image nomination for outstanding actor in a motion picture. BET Awards also nominated him under the best actor category because of this movie.
5. Jarhead (2005)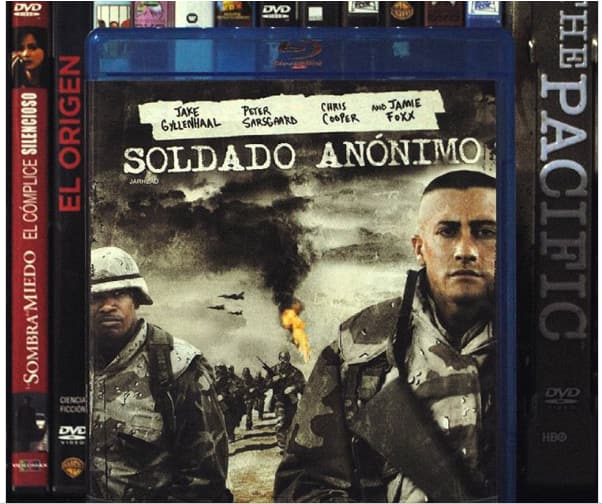 IMDb rating 7/10
Jamie takes on the role of Staff Sgt. Sykes, the leader of a unit of scout snipers. His character seems to love the job and is knowledgeable about the war zone. Jarhead received above average reviews with ratings of 61% and 58% Rotten Tomatoes and Metacritic respectively. Sam Mendes served as the director of the movie while the other co-stars include Jake Gyllenhaal and Peter Sarsgaard. Jarhead grossed 96,859,998 dollars worldwide.
6. The Kingdom (2007)
IMDb rating 7/10
The Kingdom is a drama/war movie in which Jamie plays Federal agent Ron Fleury. His primary mission is to assemble a team that would destroy terrorists based in Saudi Arabia. The Peter Berg-directed movie grossed 86.5 million dollars worldwide. The other stars appearing in The Kingdom include Jennifer Garner and Chris Cooper.
7. Rio (2011)
IMDb rating 6.9/10
Rio is an animated musical adventure film released in 2011. Jamie acts as the voice of Nick a yellow canary and the best friend of Pedro. Other stars headlining the movie include Anne Hathway, Jemaine Clement, and Jessie Eisenberg. Jamie also lends his vocals for the soundtracks in the movie including Fly Love, Real in Rio (Anne Hathaway, and Jessie Heisenberg) and Hot Wings (Anne Hathaway, and Will I am). Rio (2011) grossed 487,519,809 dollars worldwide. Jamie earned a Black Reel nomination under the best song category.
8. Horrible Bosses (2011)
IMDb rating 6.9/10
In this movie, Jamie, Dean Jones, is portrayed as an ex-con who helps Dale (Charlie Day), Kart (Jason Sudeikis), and Mida (Jason Batman) get rid of intolerable bosses. The 2011 comedy movie grossed 209,683,559 dollars worldwide.
9. Any Given Sunday (1999)
IMDb rating 6.9/10
Any Given Sunday is a sports-drama film that mirrors a fictional American football team. Jamie acts as a third-string quarterback on the team named Willie Beamen. This 1999 movie directed by Oliver Stone and Richard Donner grossed 100,230,832 dollars. Other stars in the cast include Cameron Diaz, Al Pacino, James Wood, LL Cool J, and Dennis Quaid. Jamie received nominations from Black Reel Awards, Blockbuster Entertainment Award, MTV Movie and TV Awards, and New York Critics Circle Awards.
10. Ali (2001)
IMDb rating 6.8/10 (2009)
Ali is a sports drama movie based on the life of popular boxer Muhammed Ali. Jamie portrays Drew Bundini Brown the assistant trainer and cornerman of Ali. This Michael Mann directed movie has received ten awards and twenty-five nominations. Jamie won the Black Reel Award for the best theatrical supporting actor and an Image Award (outstanding supporting actor in a motion picture). However, the movie did not perform well financially. Ali grossed 86,713,825 dollars worldwide against a budget of 107 million.
11. The Soloist (2009)
IMDb rating 6.7/10
The Soloist is a real-life story of musician Nathaniel Ayers who developed schizophrenia and ended up homeless. Jamie plays Nathaniel in this Joe Wright movie. The Soloist grossed 38,332,994 dollars worldwide. The movie won a PRISM Award for being a feature film addressing mental health.
12. The Amazing Spider-man (2014)
IMDb rating 6.6/10
Jamie appears in Marvel Comic's The Amazing Spider-man 2 as Electrol or Max Million. This movie is among the highest selling movies Jamie has featured in with gross revenues of 709 million dollars.
13. Due Date (2010)
IMDb rating 6.6/10
This drama movie centers around Peter who tries to get home in time to witness the birth of his child. Jamie plays Darryl, a friend of Peter's friend. Other stars in the film include Robert Downey Junior, Michelle Monaghan, and Zach Galifianakis. Due Date had gross revenues of 211.8 million dollars worldwide.
14. White House Down (2013)
IMDb rating 6.4/10
Jamie portrays President James Sawyer in White House Down. The other co-stars are Channing Tatum and Maggie Gyllenhaal. White House Down grossed 205.4 million dollars worldwide and earned three awards and nine nominations.
15. Miami Vice (2006)
IMDb rating 6/10
This crime film follows two undercover detectives, Ricardo Tubbs (Jamie Foxx) and Crockett (Colin Farrell). This Michael Mann directed film, Miami Vice, made gross revenues of 163.8 million dollars worldwide.
Jamie Foxx movies 2018
The latest Jamie Foxx movie is Robin Hood, a thriller film. Jamie plays the role of Robin's mentor Yahya/John. The film has so far grossed 73.3 million dollars worldwide since its release on 21st November 2018. Robin Hood (2018) has an IMDb rating of 5.4/10.
Other notable Jamie Foxx movies
Here are other movies that Jamie played a role in the order of the year released, name of the movie, role played by the renowned actor, and rating on IMDb.
2006/ Dreamgirls/ Curtis Taylor/ 6.5 out of 10
2000/ Bait Alvin/ Sandler/ 5.8 out of 10
1998/ The Player's Club/ Blue/ 5.8 out of 10
2004/ Breakin' All the Rules/ Quincy Watson/ 5.6 out of 10
1999/ Held Up/ Michael/ 5.1 out of 10
2004/ Redemption: The Stan Tookie Williams Story/ Stan Tookie Williams/ 6.5 out of 10
1996/ The Great White Hype/ Hassan El Rukn/ 5.4 out of 10
2005/ Stealth/ Henry Purcell/ 5 out of 10
2010/ Valentine's Day/ Kelvin Moore/ 5.7 out of 10
2003/ Shade / Larry Jennings/ 6.4 out of 10
1992/ Toys/ Baker/ 5 out of 10
1996/ The Truth About Cats & Dogs/ Ed/ 6.3 out of 10
2000/ All Jokes Aside/ Jamie Foxx/ 4.8 out of 10
Jamie Foxx movies have a little bit of everything that will leave you glued to your screen. Clearly, he is a talented and experienced actor, therefore you should try and watch most of his movies as he rarely disappoints!
Source: Briefly News