John Cena has earned himself a prolific wrestling career and is now gaining status as one of the most employable actors in Hollywood. The renowned wrestler shares an elite talent featuring in top rating movies that include "Trainwreck" and "Bumblebee." Unlike others in their category, John Cena movies have attracted an extensive fan base for their intriguing casting; thanks to his years of experience in film production.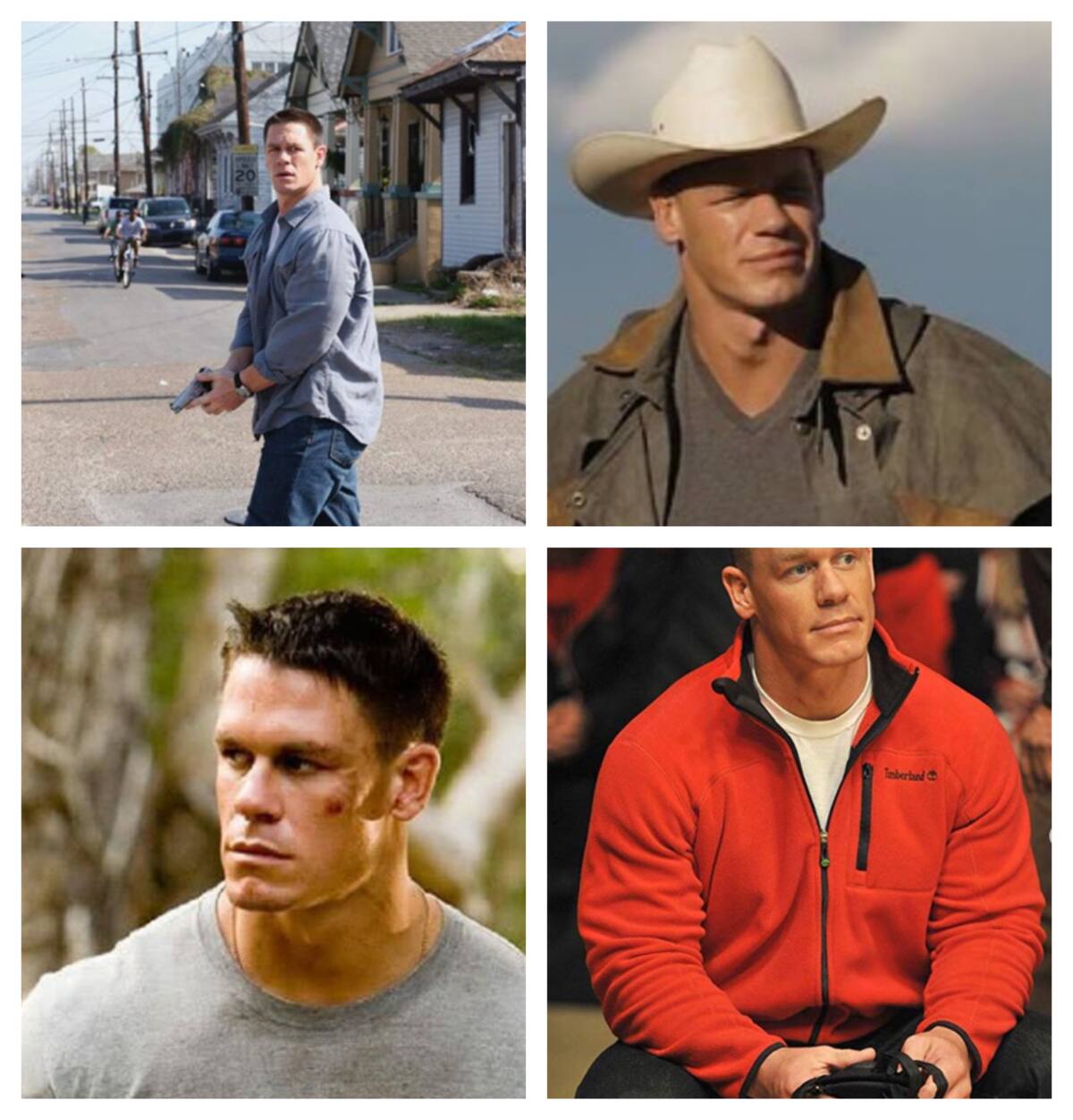 John Felix Anthony Cena Jr., popular as John Cena, is a professional wrestler with an American descent. The 41-year-old was born in West Newbury, Massachusetts in the United States. Besides wrestling, Cena is a profound rapper, actor, and television host among other leading roles in the public eye. John Cena is apparently signed to WWE where he first rose to fame in the early 2000s. Cena appears for both SmackDown and Raw brands. Out of curiosity, Cena is an acting mainstream superstar with a net worth of $55 million. Provided below is a list with the best of John Cena movies.
READ ALSO: New South African movies 2018
High ranking John Cena movies list
Other than winning our hearts in wrestling, Cena has played interesting roles in several movies, and here is our selection of John Cena best movies that you must watch.
1. Bumblebee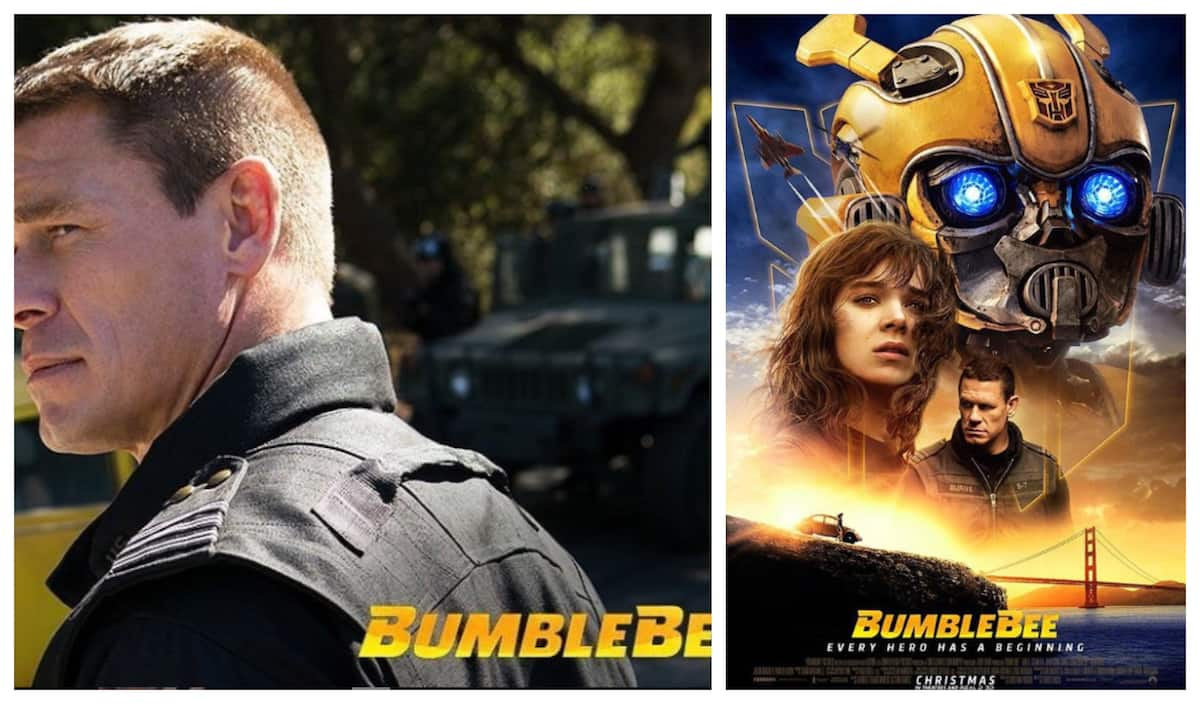 Date of release: December 3rd, 2018
John Cena takes an active role in the movie as Agent Jack Burns who is an ex-U.S Army Ranger lieutenant as well as an agent of Sector 7. He leads the charge against Bumblebee. This favorite John Cena movies list 2018 begins in the year 1987 when Bumblebee takes refuge in a small Californian beach town junkyard while on his run. Charlie is trying to settle at her place when she discovered the battle-broken and bruised Bumblebee. At about the same time, Charlie is a teenage outcast struggling with the pain of losing a father. She is also resentful for her mother who moves on to remarry. It is amid these life-changing experiences that Charlie meets and befriends Bumblebee whom she trains to communicate through her radio. Charlie continually revives him only to learn that he is no average as she had thought of him at first. To her surprise, Bumblebee has a higher purpose on earth, and they have to overcome Burns' obstruction and effort to re-secure Bumblebee. This American science fiction starring John Cena, Jorge Lendeborg Jr., Jason Drucker, and Hailee Steinfeld among others is one that you will make your relaxing time memorable with its interesting turn of events.
2. TrainWreck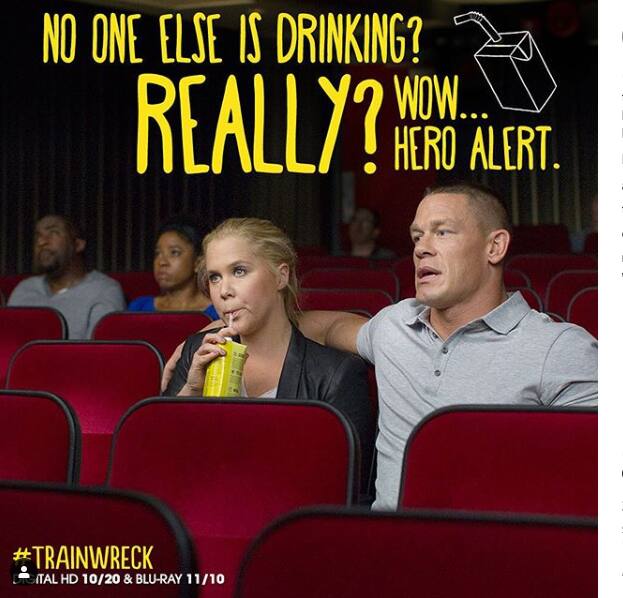 Date of release: July 17th, 2015
The movie is a cutting-edge comic drama with interesting romantic scenes with John Cena starring as Steven. Amy Townsend has been raised by her father Gordon Townsend to conclude that monogamy is not realistic or at least possible. She comes from a divorced family resulting from infidelity early in her life. She often drinks off her ordeals but never backing down on her fight for indiscriminate sex. She holds to an unstated rule where there is no sleeping over soon after sex. Unfortunately, Steven, a gym addict with whom she is having a casual relationship, assumes that they are exclusive not knowing that she sleeps around with other men as well. Will Steven and Amy end up together? Find out by watching this interesting film starring Amy Schumer, Brie Larson, Bill Hader, John Cena, and Colin Quinn among others.
3. Blockers
Date of release: April 6th, 2018
Blockers comes top in John Cena movies 2018 for its categorical storyline that will make you want to watch it over again. This comic movie centers on Lisa Decker, a single mother with a young daughter called Julie. She keenly watches a couple of other girls, Sam and Kayla, who join Julie. The bond between the three children attracts Sam's dad, Hunter, and Kayla's dad, Mitchell (John Cena), to become close friends with Lisa Decker. Mitchell's attempts to start a friendship with Mann fails given her status as a single parent. As soon as their children start attending kindergarten, both Mitchell and Lisa become exceedingly emotional. Hunter comes up with a fascinating idea that gets the three to catch up for drinks. Check out a series of romantic scenes unfolding in this exciting movie starring Leslie Mann, Ike Barinholtz, John Cena, and Kathryn Newton.
4. Ferdinand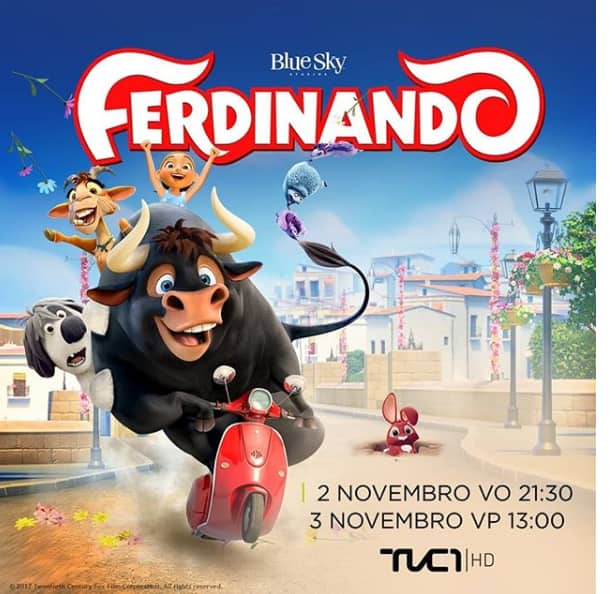 Date of release: December 8th, 2017
The movie is an adventurous comic animation featuring a tender pacifist who is also a flower-loving calf destined to become a fearless fighting bull. It takes enough courage for Ferdinand, whose voice is cast by John Cena, to free a Spanish bull-training camp for Nina's fragrant farm. Watch the movie to find out whether Ferdinand is a fierce champion or just a gentle giant in this film starring John Cena, Bobby Cannavale, Kate McKinnon, and Jack Gore.
5. The Wall II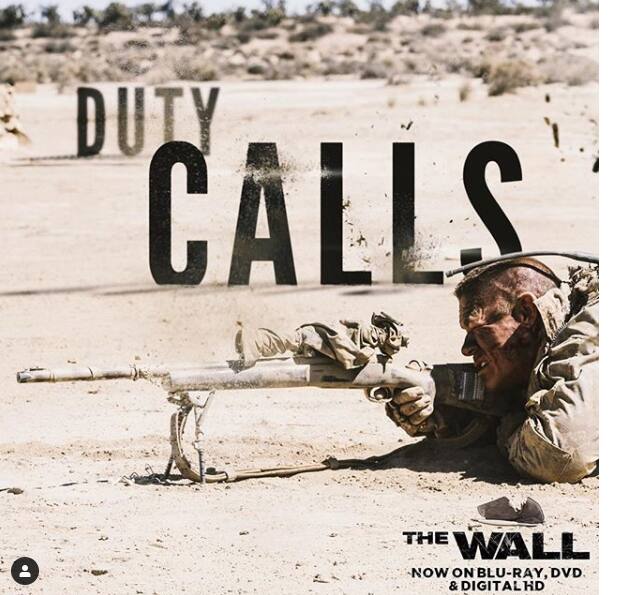 Date of release: May 18th, 2017
John Cena acts as Shane Matthews, a U.S. Army Staff Sergeant and sniper sent to the country desert to investigate the construction of a pipeline. In his company is Sergeant Allen Isaac, a spotter. The two sergeants patiently wait for up to 22 hours before making sure that the site is suitable and clear. Mathew proceeds with site investigations, a time that exposes him to a shooting by an Iraqi sniper. Isaac struggles to save the fiercely wounded Mathews. The turn of events leaves the two American soldiers tightly trapped by a dangerous sniper. Surrounding them is an unsteady wall. What will become of Shane Matthews and Allen Isaac? Watch this John Cena movie what is also starring Aaron Taylor-Johnson and Laith Nakli among others.
READ ALSO: 10 best Scott Adkins movies
6. Sisters III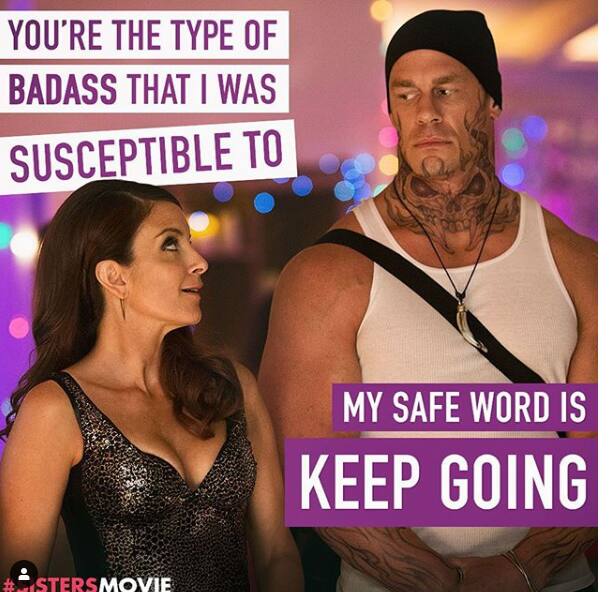 Date of release: December 18th, 2015
John Cena plays Pazuzu character, a heavily tattooed drug dealer character that gets the party going with all sorts of drugs that eventually get even more of his friends showing up. Deeper into the scenes, Maura is a recently divorced nurse gifted with a helping heart. On the other hand, Kate is all irresponsible and unorganized stylist who stays at a friend's house. Nobody knows where Kate's teenage daughter Haley lives. It is Maura who informs Kate, her sister, that their childhood house is selling off, convincing her enough to return home urgently. Kate, having been kicked out of her apartment, returns home and meets her sister at the airport. On their drive home, they are shocked to notice that their parents had sold most of their belongings except for those in their childhood bedroom. Starring this movie are Amy Poehler, Maya Rudolph, Tina Fey, and Ike Barinholtz among others.
7. Daddy's Home 2
Date of release: December 25th, 2015
After all the drama in Daddy's Home, John Cena, going by the name Roger, appears as the biological father of Adrianna, Dusty's step-daughter. In Daddy's Home, Brad Whitaker is desperate to have his step-children not only call him father but also treat him like one. The progress is impressive until their biological father, Dusty Mayron, comes along disrupting every one of his plans. Eventually, the two dads come up with a co-dad system. In Daddy's Home 2, Dusty is remarried to Karen who has a daughter, Adrianna. Dusty experiences the reality of being a step-father when Adrianna's real dad shows up. What will happen? Find out in this exciting film starring Will Ferrell, Linda Cardellini, Mark Wahlberg, John Cena, and Alessandra Ambrosio among others.
8. 12 Rounds
Date of release: March 27th, 2009
John Cena acts as Danny Fisher, a New Orleans PD Officer who earned a promotion to become a detective for his bravery. He managed to arrest Miles Jackson, a ruthless terrorist and an arms dealer. Jackson's girlfriend was killed brutally during fierce FBI operations that led to Jackson's arrest. A year later, Jackson escapes from behind the bars and proceeds to blow up Danny's house. Will his kidnapped wife be slaughtered to death? The end dawns with suspicions of another master plan in this film that is starring John Cena, Aidan Gillen, Ashley Scott, and Steve Harris among others.
9. Ready to Rumble
Date of release: April 7th, 2000
Cena is a hero acting as Gymrat in this top-notch wrestling theatrical film. Sean Dawkins and Gordie Boggs are longtime wrestling fanatics who literally worship Jimmy King, WCW's World Champion. The two attend the WCW Nitro episode to witness as the King wrestles for the title against Diamond Dallas Page. To their surprise, they witness unfairness in the competition that ends with the president Titus Sinclair firing at their hero. They are passionate that their "King" will win the WCW World Heavyweight Championship with a striking performance. Will he? The main cast in this film includes David Arquette, Scott Caan, Oliver Platt, and Bill Goldberg among others.
10. The Marine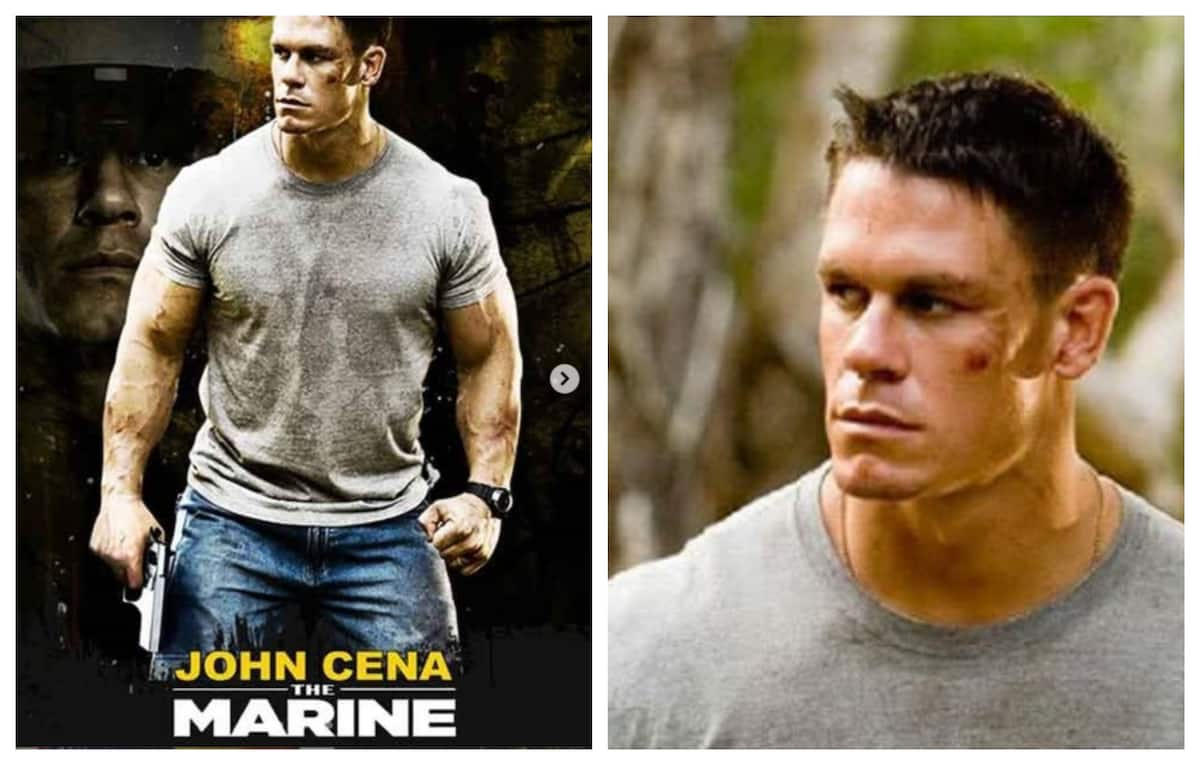 Date of release: October 13th, 2006
The heroic Marine John Triton alias John Cena returns home after being unwillingly discharged from the ongoing war in Iraq. John finds himself back in action when a merciless criminal called Rome leads a gang of thieves to kidnap his wife. In response, John maneuvers through the Carolinian wilderness to her retrieval. With all in place, John, the marine, will not give up on anything but execute every one of his critical and toughest missions. Starring in this film are John Cena, Robert Patrick, Carlson, and Anthony Ray Parker among others.
READ ALSO: List of hottest South African actresses with pictures
John Cena movies center on heroism, motivating generations to pursue life with bravery. It is no doubt that John Cena is a talented actor beyond his successful wrestling career. He is arguably following the steps of "The Rock," steadily transitioning from the world of sports to the cinema world. Catch up with any of John Cena films today and sit tight for an epic experience.
READ ALSO:
Source: Briefly.co.za