10 best Queen Latifah movies
What are the best Queen Latifah movies? What are the greatest Queen Latifah roles of all time? These are highlights of the questions often asked by Queen Latifah fans who are always on the lookout for her latest artistic productions. Her filmography is exceptionally intriguing with top-ranking films such as "Joyful Noise" and "Beauty Shop", receiving an upper hand. But that is not all. Latifah has featured in many movies and she can skillfully change personalities as per her role.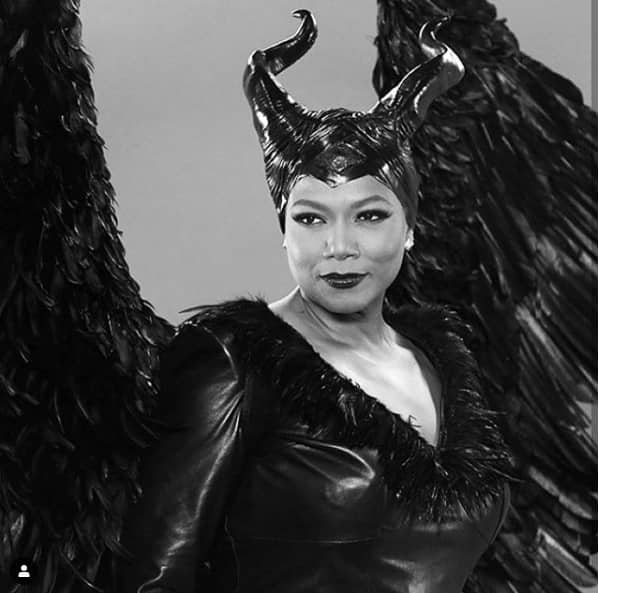 Queen Latifah's role in movies stands out for her talent backed with creativity. She has registered exceptional performances in both trending and less popular movies, making her the queen for sure. Latifah has worked collaboratively alongside other leading characters including Martin Scorsese and Ron Howard. Besides her leading role as an actress, Queen Latifah, whose maiden name is Dana Elaine Owens, is a songwriter, rapper, singer, and producer with an American descent. She was born at Newark in New Jersey in the United States, and she successfully released her debut album in 1989, later working on television where she starred in "Living Single" sitcom series. Latifah starred in her first movie in 1996 following a Grammy Award. Read down below and discover the best Queen Latifah movies of all time.
READ ALSO: 10 best Nigerian movies 2018 ranked
The best of Queen Latifah movies that you may have missed
Provided below are the 10 best movies of all time featuring Queen Latifah.
1. Set It Off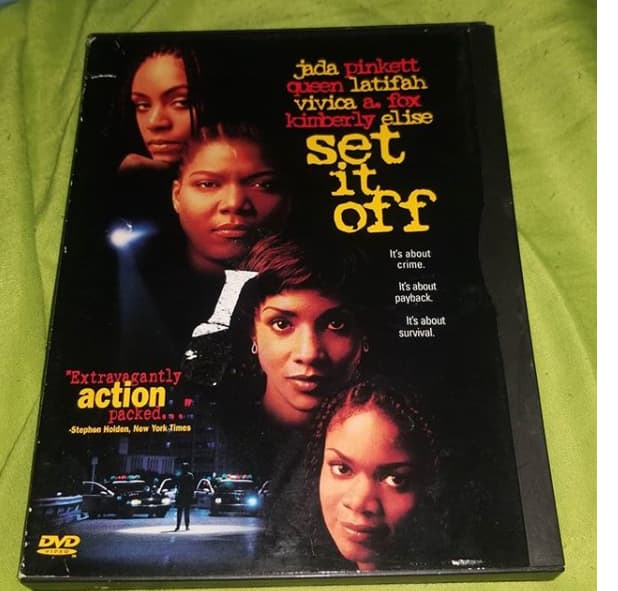 Date of release: November 6th, 1996
A set of four inner-city black women desperately suffer for the lack of money, an experience that drives them to start bank robbery. Latifah is an interesting character acting as Cleo in the movie. She is a part of these four childhood friends with origins from a Southern Californian city. Cleo stands out as a chief adviser in most of their robbery plots. Their adult lives are dominated by a series of unfortunate occurrences that further deteriorate their lives. Despite early success in their robbery plots, the relationship between the four suffers mistrust, driving them into suspicions. Will the gang sustain its mission for long enough to escape poverty? Watch this interesting film starring Queen Latifah, Jada Pinkett Smith, Kimberly Elise, and Vivica A. Fox, among others.
2. Chicago
Date of release: January 24th, 2003
The movie is a reflection of Chicago in the 1920s, featuring Queen Latifah who acts as Matron Mama Morton, very corrupt yet a nurturing cook at a county incarceration center. Deeper into the scenes, Roxie Hart is so much obsessed with fame that she is ready to sleep all the way to the top. While incarcerated at Cook County jail, Roxie meets Velma Kelly, another convict who killed her husband Charlie. The two murderous women fail to get along on their quest for fame and publicity offered by the lawyer. In the end, both prisons would learn that there is more to fame such as life and death which remains in wait. Starring this movie are Renée Zellweger, Richard Gere, Catherine Zeta-Jones, and Taye Diggs among others.
3. Living with the Dead
Date of release: April 28th, 2002
Queen Latifah is a successful website designer acting the role of Midge Harmon in the film. The fifty-year-old man, James Van Praagh, leads a lonely life and is running for himself a business. His severe insomnia comes into play given that his business is not doing well. James looks for a proficient website designer, Midge Harmon, to help him increase the company's online presence. James' business worsens as observed by Frank who works as his consultant. After that, a murder case needed to be resolved. Starring are Ted Danson, Diane Ladd, Mary Steenburgen, and Michael Moriarty among others.
4. Life Support
Date of release: February 7th, 2008
The story unfolds in Brooklyn New York where Ana Wallace (Queen Latifah) who has HIV serves as a life support worker. She performs her roles in one of the organizations that promote the fight against AIDS across the African American Community. She makes her way through every city street handing out condoms while lecturing and advising people about AIDS. Anna lives together with Slick who gave her the deadly virus. With them also is Kim, their little daughter. Starring are Queen Latifah, Anna Deavere Smith, Vianca Mercedes, and Wendell Pierce among others.
READ ALSO: Top 10 Leonardo DiCaprio movies
5. The Secret Life of Bees
Date of release: October 17th, 2008
Queen Latifah (August Boatwright) is among the three Boatwright sisters who portray impressive levels of kindness in the film. This drama based movie has its setting in South Carolina early in 1964. The story starts with a tale of Lily Owens suffering the loss of her now dead mother. The 14-year-old Lily makes up her mind to flee together with Rosaleen, her friend, and caregiver. Lily is determined to escape from her troublesome father T-Ray as well as her lonely life. Starring are Dakota Fanning, Queen Latifah, Jennifer Hudson, and Alicia Keys among others.
6. Living Out Loud
Date of release: November 6th, 1998
Liz Bailey is a funny character well played in the film by Queen Latifah. This comic drama movie comes with romance spicing featuring Judith Nelson who quits medical school for marriage. Several years later, her husband, who serves as a physician, divorces her for another doctor. Judith is profoundly frustrated and resides by herself in a luxurious New York apartment trying to figure out the meaning of life. Another crucial character in the movie plot is Pat Francato who serves both as a lift boy and janitor. Make a date and watch this film starring Holly Hunter, Queen Latifah, Danny DeVito, and Martin Donovan among others.
7. The Bone Collector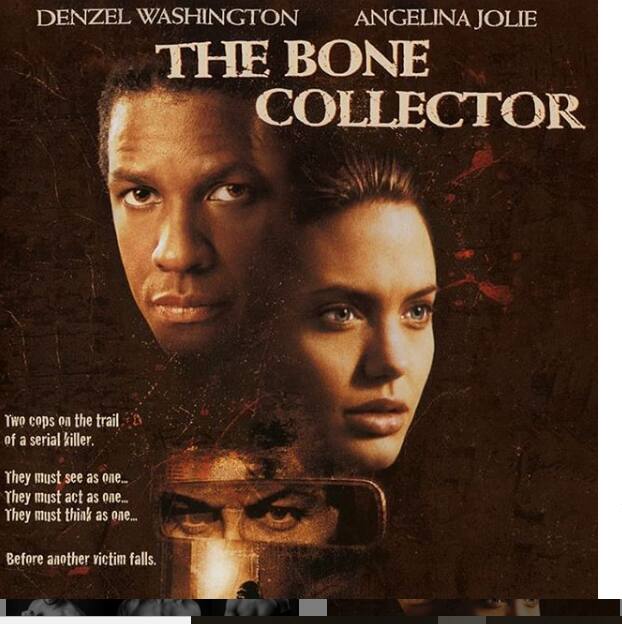 Date of release: November 5th, 1999
Queen Latifah's role as Nurse Thelma is overly exciting. In short, the movie centers on crime, mystery, and drama. A tunnel's accident leaves the forensic expert with the ability to move on his head and a finger. With the help of the nurse Thelma, he can manipulate his environment. Rhyme progressively learns that she is becoming better in forensics, thereby drawing her unwillingly into the field. She, therefore, becomes his eyes and legs. What will he achieve in the end? Find this out by watching this film starring renowned actors such as Denzel Washington, Queen Latifah, Angelina Jolie, and Michael Rooker among others.
8. Steel Magnolias
Date of release: October 7th, 2012
The movie is comic and dramatics with a series of romantic scenes. The plot lies in the friendship of six southern women who are remarkable in every aspect. Queen Latifah, who acts as M'Lynn, is a part of the group. The extraordinary relationship stems in the movie, which displays several comic scenes marked with both brilliance and wisdom in this performance starring Queen Latifah, Adepero Oduyem, Phylicia Rashad, Condola Rashad, Alfre Woodard, and Jill Scott.
9. Hoodlum
Date of release: August 27th, 1997
Queen Latifah plays Sulie in this war grounded movie that involves a couple of gangs in the 1930s. The conflict lies in the control of illegal gaming. One side is led by Bumpy Johnson, a black strategic godfather, while the other by a white ruthless hothead Dutch Schultz. Negotiations proposed by Lucky Luciano, a syndicate boss, fail to proceed. In the process, a lot of blood flows ending with the incarceration of Johnson. Starring are Laurence Fishburne, Vanessa Williams, Tim Roth, and Andy Garcia among others.
10. My Life
Date of release: November 12th, 1993
Starring in the film is Queen Latifah as Theresa. She moves into the home of a person living with cancer and comes to the patient's aid concerning his wishes. The dramatic movie features a terminally ill man preparing for death. The story starts with life faring on well for Bob Jones, who has whatever it takes to be happy, name them; a decent career and beautiful expectant wife Gail who loves and cares for him. He is later shocked with a diagnosis that confirms him suffering from kidney cancer. He now has a few months to live before facing his untimely death and is worried that his death will come before the birth of his child. Find some time and watch this touching movie starring Michael Keaton, Bradley Whitford, Nicole Kidman, and Queen Latifah among others.
READ ALSO: List of the best South African movies ever
Reach out for a selection of your favorite Queen Latifah movies and command an overwhelming volume of entertainment to last you through the weekends and free time.
READ ALSO
Richest actors in South Africa
New South African movies 2018
List of hottest South African actresses with pictures
List of South African actors in Hollywood
10 best Scott Adkins movies
Source: Briefly News