12 best Chris Rock movies ranked
What is Chris Rock's best movie? For a celebrity of his caliber and with such an overwhelming command of fans, it is no doubt that Chris Rock movies rank high in the film industry. He has successfully featured in many films most of which continue to rock in different movie theatres across the world. If you only relate to Chris Rock for his hilarious comic character, you are indeed missing out on his filmography productions. Chris Rock's dramatic and humorous nature extends further into his acting career spicing up every one of his film castings.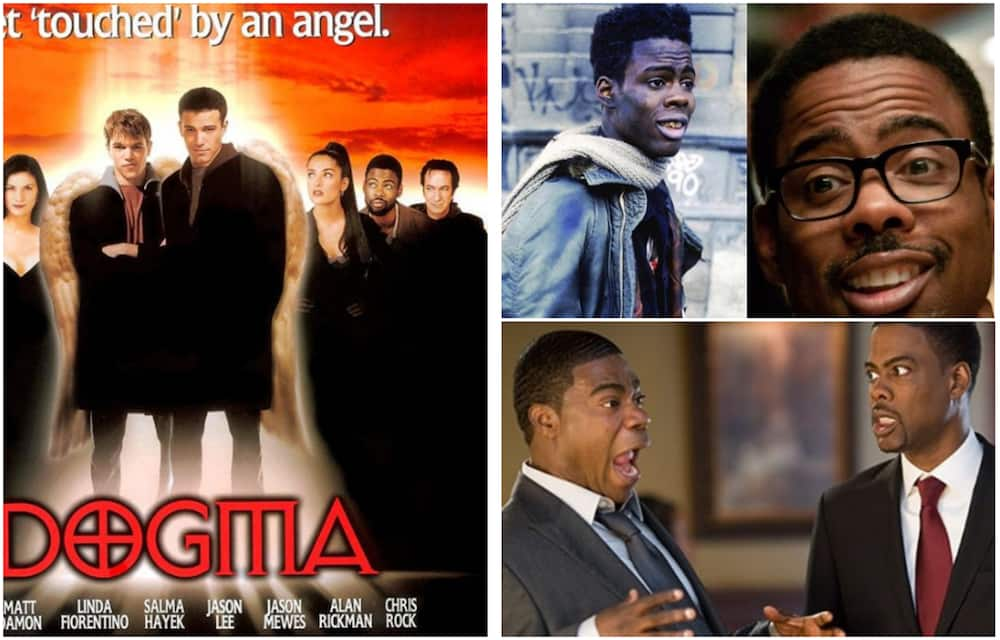 Christopher Julius Rock III is a talented comedian, screenwriter, actor, director, and a gifted producer. He was born in 1965 at Andrews, South Carolina in the United States of America. Chris Rock's standup career dates back to 1984 with "Catch a Rising Star" held in New York City. His film career development and rise to prominence date back to the early 1990s when he featured in "Saturday Night Live" as a cast member. His acting career further proliferated at the beginning of the 21st century,crossing over borders and earning himself several awards among them three "Grammy Awards" and four "Emmy Awards." The 2010 review ranked him as the 7th most prominent stand up comic personality in the world.
READ ALSO: List of the best South African movies ever
List of best Chris Rock movies of all time
Chris Rock has over the years gained experience and like wine, his acting career is aging nicely. Here are some of Chris Rock movies that you should watch.
1. Nurse Betty
Date of release: September 8th, 2000
Nurse Betty is a drama, comedy, and crime based movie that features a Kansas based waitress, Betty who is determined to become a nurse. Chris Rock is an exciting character in the film acting as Wesley. Betty is a staunch fanatic to "A Reason For Love", one of the daytime soap operas. Her husband who works as a car salesman plots to pursue a relationship with his secretary with whom he is having an affair. Betty is also not aware that her husband gets money through dealing drugs. She suffers the shock and becomes delusional following the murder of her husband who is pinned as a no-good car salesman. Will Betty reclaim her lost life while at Los Angeles? Alongside Chris Rock, starring this interesting film are Renée Zellweger, Morgan Freeman, and Greg Kinnear among others.
2. New Jack City
Date of release: March 8th, 1991
This action based movie centers around Nino Brown who is a part of a dangerous gang popular as "Cash Money Brothers". It is in 1989 and Nino is entirely convinced that the future is cocaine abundant. For this reason, he is driven by the potential in the crack (cocaine) to bring down all his rivals and earn himself an apartment in the process. Nino and his gang accumulate millions of dollars every week. The gang is under scrutiny by Cop Scotty who is motivated to end crime. His attempt to infiltrate the gang using and ex-drug addict fails him, frustrating his efforts to stop their illegal drug trafficking. How far will these police officers go in their mission to terminate Nino's crack deals? Watch this thriller starring Wesley Snipes, Allen Payne, Ice-T, and Chris Rock among others to find out.
3. Down to Earth
Date of release: February 16th, 2001
In this comic fantasy film, everyone is struggling to enter heaven except Lance Barton, a role played by Chris Rock who is both a bicycle messenger and comedian. Lance has an excess of five decades ahead of his due date upstairs. In the meantime, he has several dreams to pursue while on earth. Among them is landing a slot at a final amateur night in the Apollo Theatre. Even so, he considers himself less funny, further eating into his self-confidence. The turn of events confirms that even God is experiencing struggles accessing good help. It is the inept minion that saves Lance from a severe traffic accident ahead of its occurrence. The movie stars Chris Rock, Chazz Palminteri, Regina King, and Eugene Levy among others.
4. Madagascar
Date of release: May 27th, 2005
What animated movie is Chris Rock in? Madagascar begins in New York Central Park Zoo with four best friends; a lion, a giraffe, a hippo, and a zebra. In the series, Chris Rock features as Marty with the Zebra voice role. This animated and adventurous film features the four as stars. One animal goes missing in the cage compelling the remaining three to search everywhere for their friend. Eventually, they all reunite on their way to Africa in a ship. Their vessel is hijacked rendering themselves vulnerable to captivity. Different experiences in the wild teach these friends that life can become tough away from home. This animation stars Chris Rock, David Schwimmer, Ben Stiller, and Jada Pinkett Smith among others.
5. Grown Ups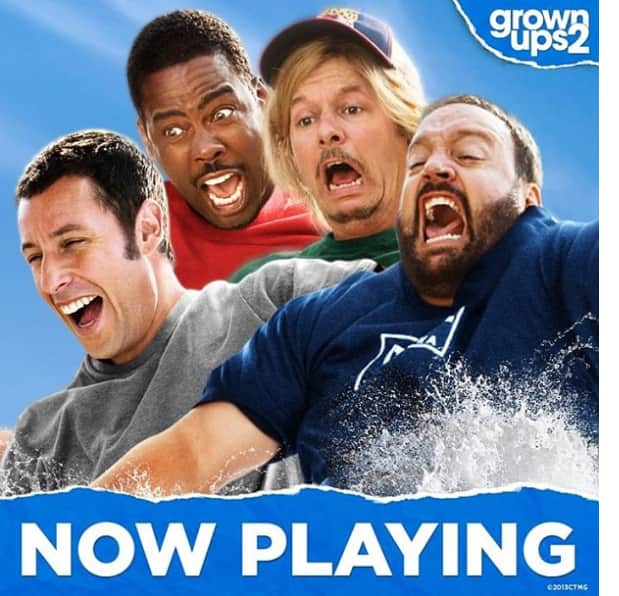 Date of release: June 25th, 2010
Chris Rock stars as a househusband, Kurt McKenzie, who is vulnerable to frequent henpecking by his wife and mother in law. The scenes in the movies date back to 1978 when a group of five 12-year-old children win a CYO basketball championship. Years after their win, they all get together to give their due respect for the fallen coach who mentored them. They also spend a weekend out in the beach at a place where they used to party with him. Every one of the group members is now old and facing unique challenges. Can these now grown up men rediscover themselves, or it is another row of chaos in the making? Starring are Adam Sandler, Kevin James, Salma Hayek, and Chris Rock among others.
6. Death at a Funeral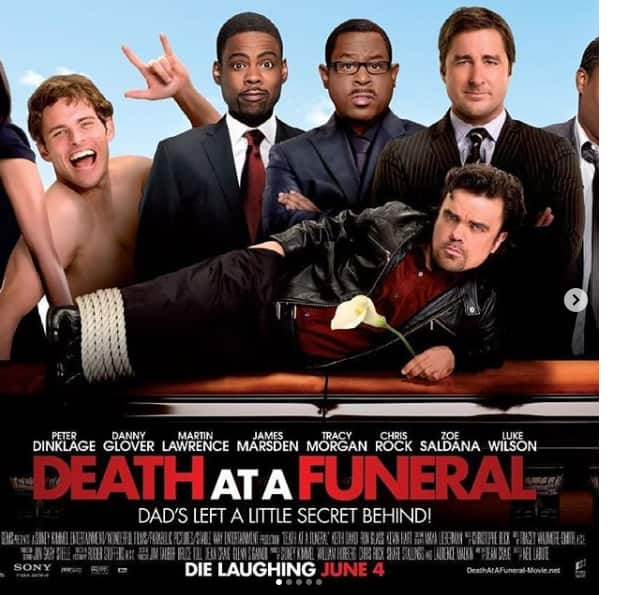 Date of release: April 12th, 2010
Chris Rock's role stands out in the movie as Aaron who has a wife. They have been struggling to have a child. The comic movie concentrates on a funeral function at Aaron's home for his late father. Scheduled to take place, everything goes wrong following the delivery of a wrong body from the funeral home. A cousin hands her fiancé a Valium without knowing that her brother is a drug dealer. The fiance shows up in the funeral stoned. Ryan, a younger brother to Aaron, who is a prosperous writer, lands in from New York. He is broke and arrogant at the same time. Would another death settle Aaron's problem? What of the eulogy? Starring this film are Chris Rock, Keith David, Martin Lawrence, and Loretta Devine among others.
READ ALSO: Top 10 Leonardo DiCaprio movies
7. Lethal Weapon 4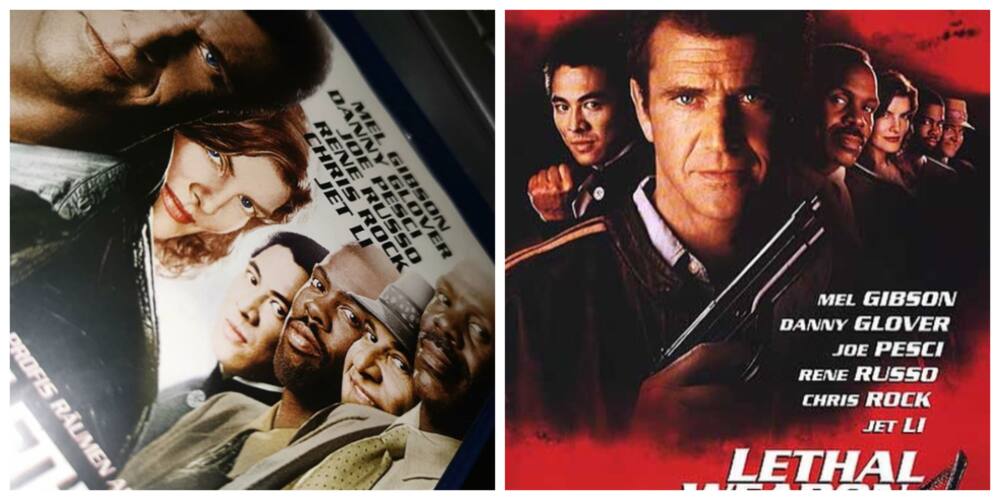 Date of release: July 10th, 1998
Roger Murtaugh and Martin Riggs are two colleagues that mutually feel too old for their work. They work hard against an ongoing illegal business in the United States carried out by Chinese Triads. Slaves are imported by Uncle Benny for an artist to generate illegal Chinese currency in collaboration with the Triads. Chris Rock teams up as detective Lee Butters, a new cop and husband to Rianne, LAPD Sergeant Roger Murtaugh's daughter. When Rianne was expecting, her father was not told that the child was with Lee because he (Roger) did not want his daughter to get married to a cop. There is an interesting turn of events that eventually lead to Murtaugh accepting Riggs as his son-in-law. Watch this film starring Mel Gibson, Joe Pesci, Danny Glover, Chris Rock, and Rene Russo among others to discover interesting details.
8. I Think I Love My Wife
Date of release: March 7th, 2007
This dramatic and comic movie contains many romantic scenes. Brenda fits herself comfortably in cotton panties, and Nikki puts on sheer lacy thongs. Richard Cooper, Chris Rock, has for himself a highly-paying career in Manhattan and owns a house in the suburbs. He has a couple of adorable children with Brenda, an intelligent and beautiful wife who works as a teacher. The couple leads a sexless marriage in their seven years as husband and wife rendering Richard bored. Nikki is single, a sexy and sassy woman friend that Richard has not met in years. Nikki leads a problematic life that necessitates her stop at Richard's office routinely. What will Richard do, and what are his options in this controversial friendship? Will he want to scratch the seven-year itch in his relationship? Starring are Chris Rock, Gina Torres, Kerry Washington, and Steve Buscemi among others.
9. Pootie Tang
Date of release: June 29th, 2001
Chris Rock takes on different hilarious roles as Pootie's father, J.B, while Radio DJ. Pootie Tang is a prominent actor, musician, and ghetto folk hero. His early life is filled with chronicles that later spring to his fight against corporate America that is perpetuating great evil to its people. Pootie must, therefore, learn to win against corporate America. Starring are Chris Rock, J.B. Smoove, Lance Crouther, and Jennifer Coolidge among others.
10. CB4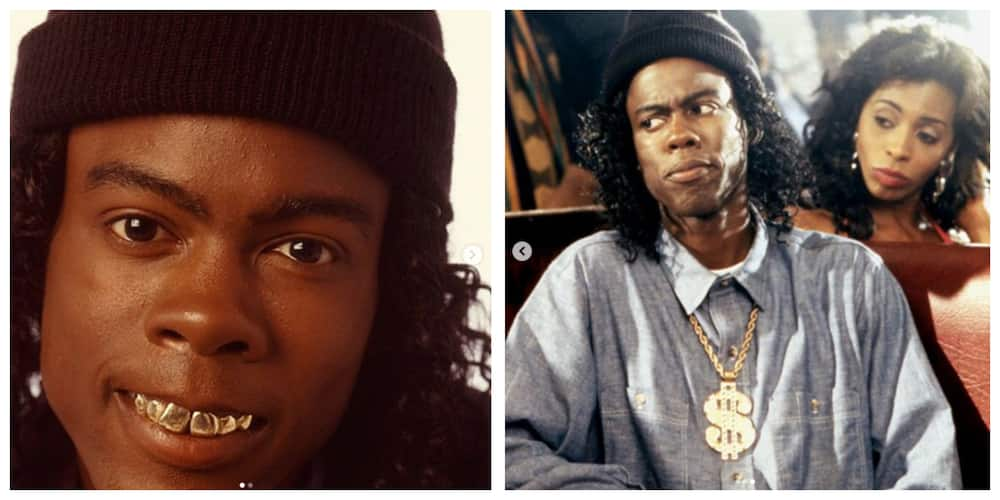 Date of release: March 12th, 1993
Albert Brown, a role played by Chris Rock, and a couple of his close peers, Otis and Rip, are passionate rapping aspirants trying against the odds to see themselves become established musicians. The three take the identity of M.C Gusto who is serving jail time for an array of crimes. Albert and two friends secretly admire the rise to fame made possible by M.C Gusto, Dead Mike, and Stab Master Arson, the three members of the CB4 rap group. Gusto eventually learns about the scheme plotted by Albert and his friends. He declares revenge against the three and seeks to share their proceedings and profits. After all, Albert and his friends played the role of rap stars. Will it hurt their sales and profits? Watch to find out in this captivating film starring Chris Rock, Deezer D, Allen Payne, and Chris Elliott among others.
11. Boomerang
Date of release: July 1st, 1992
Marcus is a successful executive in advertising with the habit of bedding women through wooing tactics. Chris Rock acts as Bony T, spreading the love of the movie in an exciting way. Following a company merger, Marcus finds out that his new boss gives him a new treatment. His work performance declines steadily when he starts experiencing escalated trauma at work. Angela, a quiet and attractive assistant to Jacqueline, the new boss, shows little concern. Is it Marcus's turn to pay back for his womanizing habits? This is a must watch film starring Eddie Murphy, Halle Berry, Robin Givens, and David Alan Grier among others.
12. Dogma
Date of release: November 12th, 1999
Rufus is a fascinating character in the film, a role well played by Chris Rock. In the storyline, an abortion clinic worker enlists in a mission to prevent a couple of angels from re-entering heaven. This particular heritage worker entrusts this role in the fear that these angels may undo the universe fabrics. Silent Bob and Jay are a couple of prophets who aid her in this daring mission. They also count on the help of the 13th apostle called Rufus to succeed in their quest by stopping anyone likely to stand on their way. Starring are Ben Affleck, Linda Fiorentino, Matt Damon, and Bud Cort among others.
READ ALSO: 10 best Nigerian movies 2018 ranked
Concerns on what are the best Chris Rock movies of all time should no longer bother you given our comprehensive list of favorite films featuring his character and roles. Watch Chris Rock movies for more hilarious scenes that this talented actor is well-known for.
READ ALSO:
New South African movies 2018
Trevor Noah black panther cameo - all you need to know
List of hottest South African actresses with pictures
Richest actors in South Africa
10 best Scott Adkins movies
Source: Briefly News