The idea of having Idris Elba as the next James Bond elicited mixed reactions. Idris stated that he had not been nominated for the role, but people will not just let this issue rest. In the same spirit, below are the best Idris Elba movies that show his versatility as an actor. Scroll down to discover some of his best movies of all time.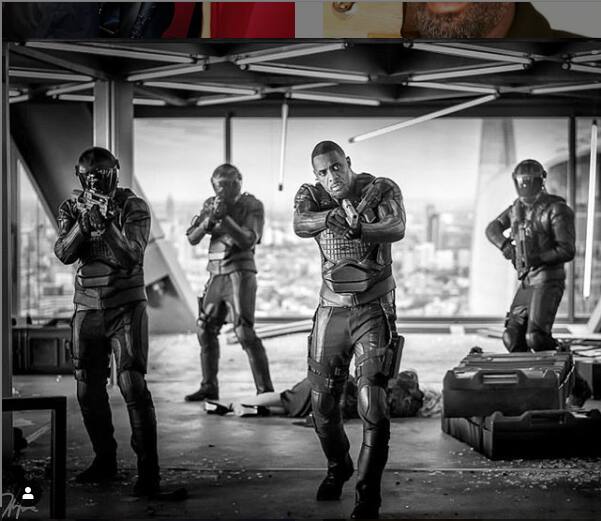 Idris Elba began acting while attending school in Canning Town. In his early twenties, he started auditioning for TV roles. By 1995, the London-born actor had secured a role in the medical drama Bramwell. Idris later starred in the 1997 soap opera Family Affairs and the 1998 series Ultraviolet. Idris debuted as a lead actor in the 2007 movie Daddy's Little Girl. Read down below to know more about Idris Elba movies and TV shows.
READ ALSO: 10 best Nigerian movies 2018 ranked
Best Idris Elba movies
Idris has starred in drama, comedy, thriller, and science fiction film genres among others. Below are some of the top ranking movies the forty-six-year-old has appeared into date. Note that the IMDb scores keep changing as new users rate the movies.
1. Thor Ragnarok (2017)
Idris Elba portrays Heimdall in the 2017 hit fantasy movie Thor Ragnarok. Heimdall (Idris), a protector of Asgard, is a fugitive in the wake of Loki's reign. Even in hiding, he helps those fleeing Hela's army. The other stars featuring in this Marvel Studios film include Chris Hemsworth (Thor), Cate Blanchett (Hela), and Tom Huddleston (Loki). The movie grossed 854 million dollars worldwide and ranked among the highest grossing movies of 2018.
2. Beast of No Nation (2015)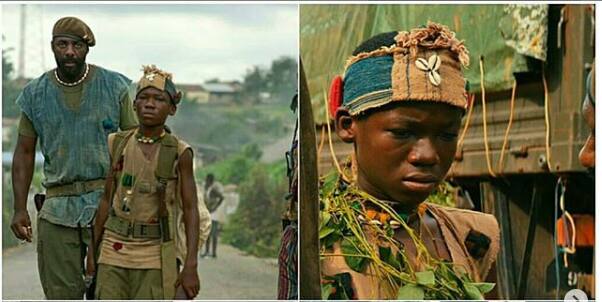 Beast of No Nation is an award-winning war-drama movie that focuses on the life of a child soldier. Idris plays Commandant, a leader of rebel soldiers who recruits young guerilla fighters. Elba is also a co-producer of the film alongside Uzodinna Iweala, Jeffrey Skill, and Daniel Crown. The film received great reviews online and got nominated for various awards. The SAG awards and Film Independent Spirits Awards recognized Idris as the best supporting actor.
3. Molly's Game (2017)
Molly's Game is a real-life story based on the life of Molly Bloom, a skier who operated high-stakes poker games. Idris Elba acts as Molly's lawyer Charlie Jaffey. This Aaron Sarkin directed movie grossed $59.3 million worldwide.
4. Avengers: Age of Ultron (2015)
Idris appears in another Marvel Studios film as his comic character Heimdall. The film grossed 1.405 billion dollars worldwide. Avengers: Age of Ultron is the third highest grossing movie of 2015 behind Star Wars: The Force Awakens and Jurrasic World.
5. The Jungle Book (2016)
In the 2015 fantasy adventure Jungle Book, Idris portrays Shere Khan, a fearsome Bengal tiger with a grudge against humans. He earned an Image Award and a Black Reel Award for outstanding voice-over performance. The movie was directed by Jon Faure.
6. Mandela: Long Walk to Freedom (2013)
The people's sexiest man alive in 2018 portrayed the legendary Nelson Mandela in this movie. As a result, he received nominations for the 86th Academy Awards and the 71st Golden Globe Awards. The film grossed $27.3 million worldwide.
7. Star Trek: Beyond (2016)
Idris plays Krall/ Balthazar Edison, an alien warlord. The movie directed by Justin Lin grossed $343.5 million worldwide on box office.
READ ALSO: Demi Leigh Nel Peters family: facts and pictures
8. Thor (2011)
Elba plays Heimdall, a protector of Asgard. However, Idris casting in this Kenneth Branagh film received mixed reactions. Some people said that it was not appropriate for a black man to portray a Norse God. Idris silenced his critics by putting on an excellent show. The movie grossed $449.3 million worldwide on box office.
9. Thor: The Dark World (2013)
Idris maintains his Marvel comic character Heimdall. In the 2013 film, he plays a bigger role compared to Thor (2011). The movie grossed $644.6 million worldwide.
10. Prometheus (2012)
This science fiction movie focuses on the crew of Prometheus, a spaceship. Idris is the captain of Prometheus named Janek. This Ridley Scott directed movie grossed $403.4 million worldwide on box office.
11. Pacific Rim (2013)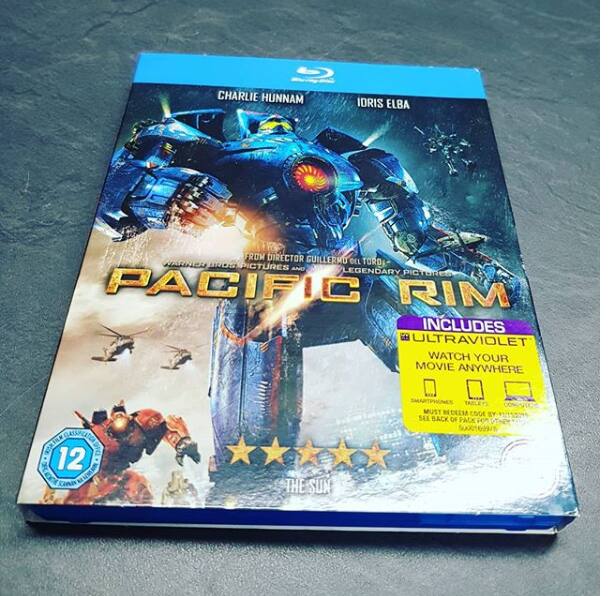 Idris appears as Marshal Stacker Pentecost, Pan Pacific Defense Corps' commanding officer. The casting director stated that Idris' role in Luther influenced the choice of his character. The movie directed by Guillermo del Toro grossed $411 million worldwide on box office.
12. The Mountain Between Us (2017)
This thriller movie puts to test the survival instincts of Dr. Ben (Idris Elba) and Alex (Kate Winslet). The two are victims of a tragic plane crash that leaves them stranded on a mountain. The movie directed by Hany Anu-Assard grossed $62.8 million worldwide.
13. Takers (2010)
This 2010 action thriller directed by John Luessenhop has a star-studded cast. Idris assumes the role of Gordon Thomas alias G Cozier. Gordon and his friends live luxuriously due to the loot from bank robberies. The other stars appearing in the film include Chris Brown, Michael Early, TI, Zoe Saldana, and Paul Walker. The movie grossed $69.1 million worldwide.
14. The Gunman (2015)
The Gunman is an action movie directed by Pierre Morel. The film focuses on the life of a professional hitman named Martin. Elba takes on the role of Dupoint, a ruthless operative. This movie grossed $24.2 million worldwide on box office.
15. The Dark Tower (2017)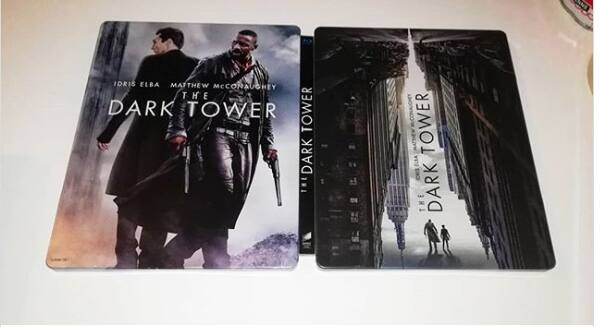 In this a Nicola Arcel and Akiva Goldman directed movie, Idris is a gunslinger. He is on a mission to protect the mystical structure, Dark Tower. The movie grossed 113.2 million dollars worldwide on box office.
Latest Idris Elba movies 2018
Idris' latest projects include Yardie (2018), Avengers: Infinity War (2018), Cats(2019), and Hobbs & Shaw (2019). He also serves as the director of Yardie.
Other notable Idris Elba movies
As an actor, Idris has starred in over fifty films and TV series. Below are some of his notable appearances in the order of year, title, and role played by the seasoned actor.
2019/ Cats/ Macavity
2019/ Hobbs&Shaw/ Brixton
2016/ 100 Streets/ Max
2016/ Zootopia/ Chief Bogo's voice
2016/ Finding Dory/ Fluke
2016/ The Take/ Sean Briar
2014/ The Gunman/ Barnes
2014/ No Good Deed/ Colin
2011/ Ghost Rider: Spirit of Vengeance/ Moreau
2010/ Laser/ Roque
2010/ Legacy: Black Ops/ Malcolm Gray
2009/ Obsessed/ Derek
2009/ The Unborn Arthur/ Wyndham
2008/ The Human Contract/ Larry
2008/ RocknRolla/ Mumbles
2008/ Prom Night/ Detective Winns
2007/ This Christmas/ Quentin Whitfield
2007/ American Gangster/ Tango
2007/ 28 Weeks Later/ Stone
2007/ Daddy's Little Girl/ Monty
2006/ All in the Game/ Paul
2005/ The Gospel/ Reverend Charles Frank
2005/ Sometime in April/ Augustine
2003/ One Love/ Aaron
TV series
Mr. Elba has also appeared on television series below, outlined in the order of the year, name of the series, and role.
2010-2019/ Luther/ DCI John Luther
2018/ In the Longrun/ Walter (six episodes)
2017/ Guerrilla/ Kent (4 episodes)
2017/ Five by Five/ Alpha Ash (2 episodes)
2015/ Play House/ Akuna's father
2011/ Aqua Teen Hunger Force/ Police officer (1 episode)
2010/ The Big C/ Lenny (4 episodes)
2009/ The Office/ Charles Miner (7 episodes)
2008/ The No. 1 Detective Agency/ Charlie Gotso
2005/ Johnny Zero/ Hoogie (1 episode)
2005/ Girlfriends/ Paul Raymond (1 episode)
2002-2004/ The Wire / Russell Stringer (37 episodes)
2003/ CSI Miami/ Angelo
2003/ Soul Food/ Smitty
2003/ Queen's Supreme/ Carla
2002/ The Inspector Lynley Mystries/ Robert Gabriel
2001/ Law & Order/ Lonnie Liston
READ ALSO: List of the best South African movies ever
The Idris Elba movies above tell a story of the caliber of an actor he is. So, whether or not he gets cast in significant movie roles, his star keeps shinning. Idris Elba biography must be full of action and hard work.
READ ALSO:
Source: Briefly.co.za