- Realising the difficulties of a healthy lifestyle in the township, Lufefe started selling healthy spinach bread at markets
- His business has grown and now has a restaurant in Khayelitsha mall
- Business is doing well and he recently hired five unemployed graduates
PAY ATTENTION: Click "See First" under the "Following" tab to see Briefly.co.za News on your News Feed!
The young man that Khayelitsha fondly calls the 'Spinach King' has a dream that is about more than just financial stability and owning a successful business. Lufefe's dream is to help his community improve their standards of living by encouraging the community to lead healthier lifestyles and dedicating his time to making that possible.
While gym memberships and on-trend diets aren't easily accessible to most of the country, Lufefe realised that he could still make a huge difference by taking small steps. And that how Espinaca Innovations was born.
Espinaca Innovations in Khayelitsha Mall is Lufefe's new health restaurant which sells a delicious range of homemade and organic spinach bread and muffins. Because the community loves and supports Lufefe's business, he is now able to expand his menu adding delectable new spinach-infused treats like wraps, smoothies, biscuits, spinach soup.
PAY ATTENTION: Save mobile data with FreeBasics: Briefly is now available on the app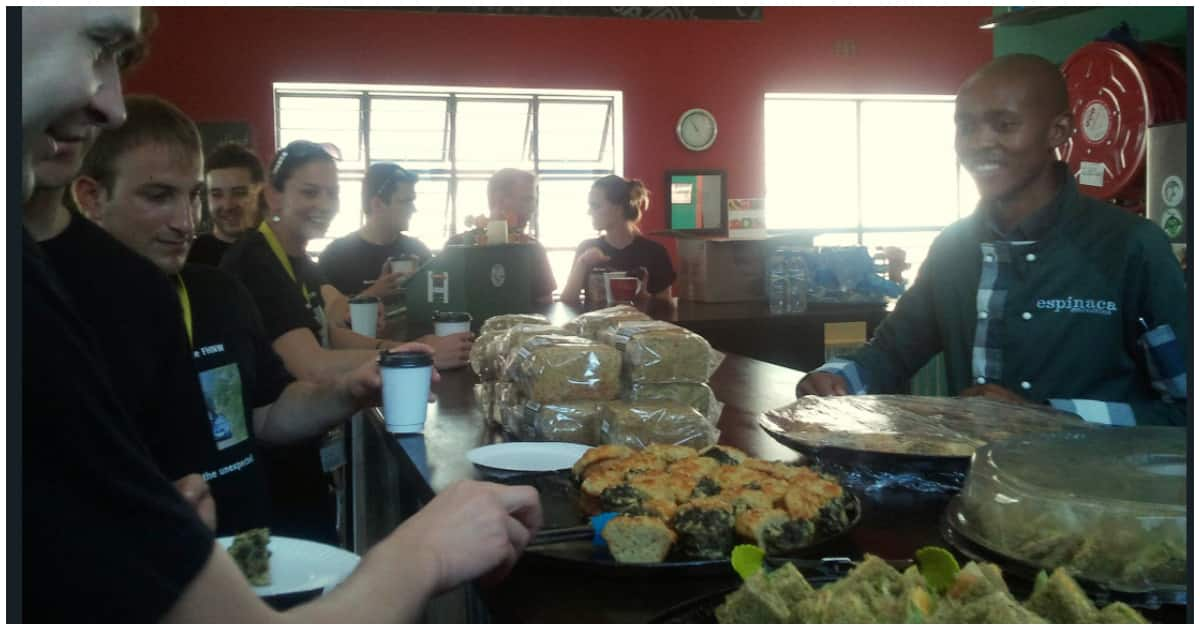 Lufefe lived and worked in Khayelitsha and is no stranger to the difficulties of leading a healthy lifestyle in a township. Rather than working hard to leave his community to be successful in an area where the same loaf of bread could be sold for double the price, Lufefe remains dedicated to his community.
Lufefe's dream of owning a health food restaurant begun in a darker place. He grew up in the Eastern Cape before moving to Cape Town to find employment to help his mother and younger brothers back home in the Eastern Cape.
While living in a shack in Cape Town, he found himself caught up in a life drinking and criminal activity.
"I was studying, but failed Grade 11. As a role model and team leader amongst my friends, I soon realized that I would have to change my ways if I wanted to escape my old life and be a success," says Lufefe.
After finishing school he worked a few odd jobs where he gained valuable experience in sales and engaging with customers. It was then that the Espinaca dream was born and Lufefe's spiral towards success began.
"One day I thought I'd volunteer to do some work in a local community garden where spinach was planted, and this really had me thinking about the possibility of how spinach – as a health food – could be incorporated into daily consumed products."
Having no knowledge or training in this industry, Lufefe knew he'd have to dedicate himself to researching and trying out new ideas, discovered Briefly.co.za
READ ALSO: Woman worked as domestic, graduates in law and gets help from actor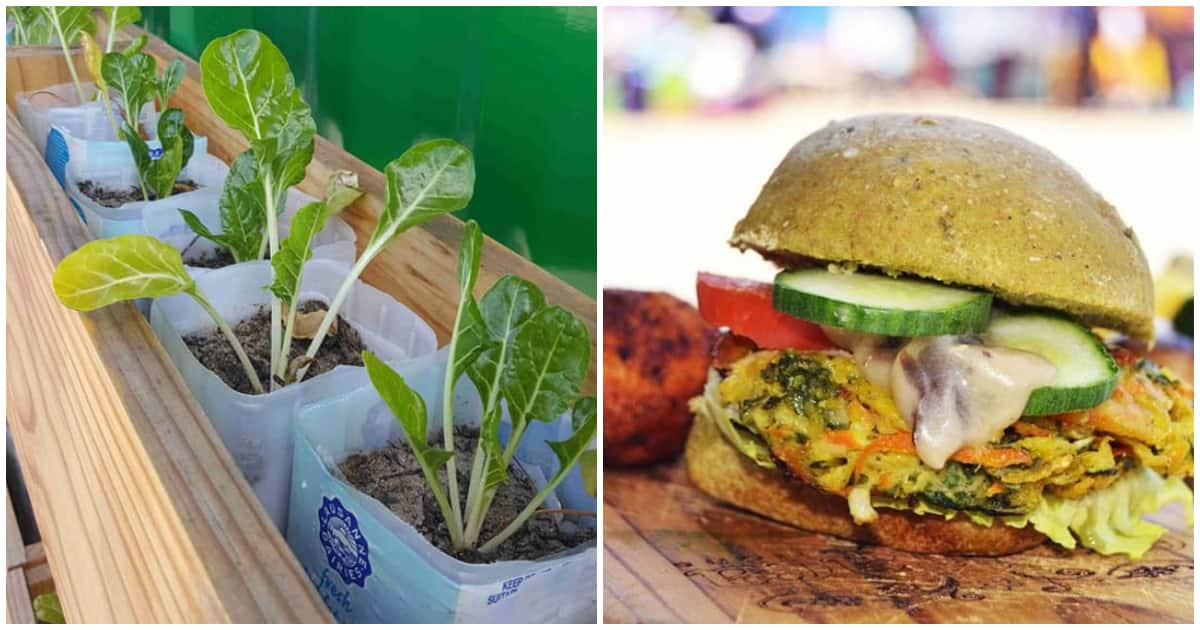 "I went online to learn about baking and about ingredients, as I had no knowledge of this. And so I developed a recipe which included spinach in bread and started to sell my products under the name Espinaca Express Bakery."
But that was still the easy part and building his business from the ground up took hard work and dedication. Lufefe woke up at in the early hours of the morning to make his product. By 3am he was at his neighbour to use their oven to bake the bread. He'd have to be at the local market at 6 am to sell his delectable products.
"But my vision was bigger than the shack I lived in, and I realized that conditions were not conducive to a food outlet. I soon realized I needed resources."
His hard work thus far had earned Lufefe some positive acknowledgement in his community and he applied for funding from a local bank. He used the funding to buy a container where he gave Espinaca Express Bakery a home, Briefly.co.za found.
Keeping in mind that his goal was not just to make money but to improve his community, Lufefe ensures that every aspect of his bakery and company has a positive and educational message.
"For me it's not so much about the money, but to implement my plan and to see my products baked, sold and enjoyed. My dream remains to impact my community and to improve people's lives through healthy eating and a healthy lifestyle."
"Our deliveries are made by bicycle to reinforce the message of a healthy lifestyle and I think that people are beginning to understand my products, whereas before many people would have thought that healthy food must be more expensive and probably not for them" says Lufefe.
As Lufefe's company grows, Khayelitsha grows with it. He has recently just hired five unemployed graduates to join the team and gain experience in their fields.
Espinaca Innovations has some exciting plans for the future including opening another branch in Stellenbosch.
Enjoyed reading our story? Download BRIEFLY's news app on Google Play now and stay up-to-date with major South African news!
Source: Briefly.co.za