List of all Amanda Black songs ranked
Amanda black songs are some of the most played on South African radio stations. When music geniuses are being counted, Amanda features among the queens in South Africa because of her great musical talent. Popularly known for Amanda Black songs I do which she is featured by La Sauce, the songstress showcases her exceptional talent in this and many other songs she has released before.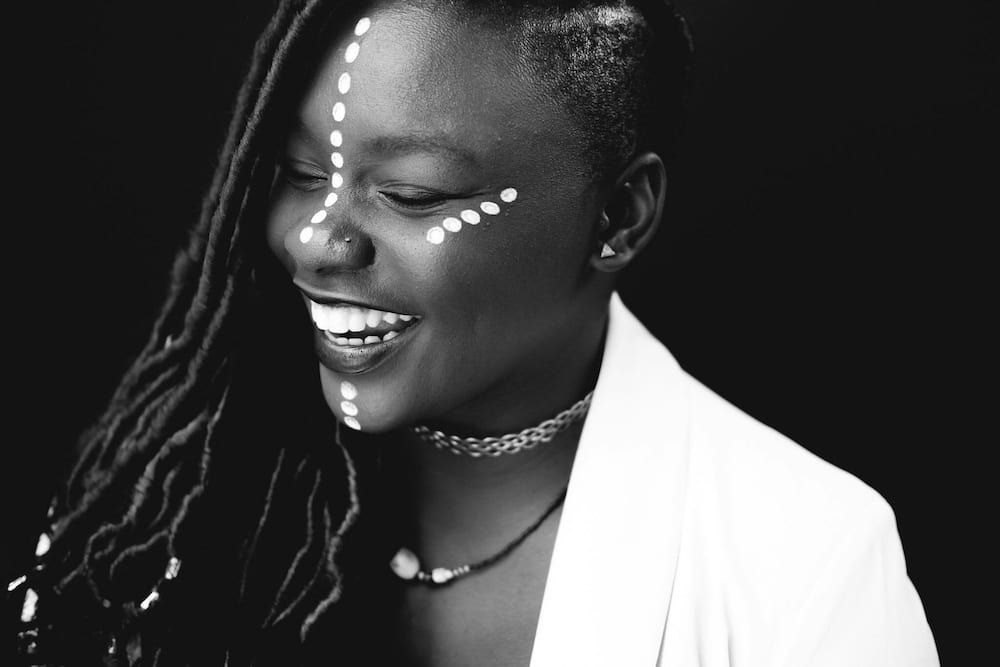 Known by many for her popular wedding song, Amanda is one of the greatest musicians in South Africa. The quality of her music is unquestionable not to mention the fact that she invests in shooting equally good videos. One look at Amanda Black songs list and you can attest to the fact that she only delivers the best. To confirm this, the following is a list of all her songs so far.
All of Amanda Black songs
Amanda Black has released songs from 2016 to 2018. Chances are that she will continue dropping those hits in days to come. The following are some of the songs she has done as of today.
1. Amazulu
This is a victory song that will make you cry as you identify with the situations of poverty. Released in 2016, this is a song that will give you hope to pursue your dreams. with the support of a loving person, a mistake does not have to derail you from achieving your success.
2. Kahle
Even as you download Amanda Black Kahle, you can agree that she has a beautiful way of putting her messages across. This is a love story told in a way that will make you smile. She has done an outstanding job with this song and video which she released in 2017
3. I Do
Another phenomenal love story told in a beautiful way. You will want to make this song part of your wedding playlist. Despite the challenges that come with relationships, love triumphs. This is a classic that will still make a lot of sense in years to come. It is one of Amanda's best 2017 songs.
4. Mna Nawe
This 2016 song is one of Amanda's first releases. The quality of her vocals and sweetness of her sound can easily be detected. She is a passionate singer which makes it easy for you to identify with her singing.
5. Sebenza
This is another one from 2016. Amanda has collaborated with A Reece in this beautifully done tune. The mixture or rap from Reece with Amanda's melodious voice makes the whole track come together nicely. This goes to show that Amanda is a great songstress even when working with other people.
READ ALSO: All DJ Black Coffee albums and songs
6. Phumelala
Phumelela is a collaboration of several artists including Amanda, Saudi, Sjava, Sindi and Emtee. The coming together of these artists brings about unique voices making the song stand out.
7. Sinazo
This is a great song from the best of Amanda's 2016 songs. You can dedicate them to a loved one that is already late. You will feel consoled even when you are grieving the death of someone that you cherished.
8. Family
This is another collaboration between Amanda and Reece. Even though it is from 2016, the song still resonates with many 2 years after its release. The message in it is all family and the sacrifices we make for the ones we love.
9. Buyela Kum
Also from 2016, this is a great song that continues to prove that Amanda may just be one of the best soul musicians in South Africa today. She sings about love and how it is not worth it to stay with someone that does not appreciate your value. Amanda's angelic voice will give you chills.
10. Uzobuya
This song is a production from 2016. You will love it especially when she sings it live.
11. Separate
This is an encouraging song from Amanda's 2016 finest songs. She sings about a bond so strong that there will be no separation. The song just proves how valuable Amanda is especially when it comes to singing meaningful songs.
12. Lila
This song is part of the Amazulu album. Amanda's great voice continues to come through for her even in this song. It is so easy to fall in love with her soothing voice.
13. Free
This motivational song will encourage you to discover yourself. She released the song in 2017 as a way of encouraging people who feel trapped to work on themselves. All confusion is temporary and a time is coming when you will be free. You will feel encouraged listening to this song. Find the lyrics to sing along and uplift your spirit.
14. Sinazo translated
This 2017 song is one f the most emotional in the album. The song is about a friend that passed more than a decade ago. Amanda sings about her friend who died when she was only 13 years. She has a lot of questions about what life would have been had she lived on. This is a song that many people can identify with, especially after having lost a loved on.
The above Amanda Black songs will speak to your heart. She sings from her soul which is why you will always identify with her strong voice.
READ ALSO:
List of all Tasha Cobbs songs
Vin Diesel family: members, photos and stories
Cassper Nyovest's new album is a homage to Kwaito and got mixed reviews
Source: Briefly News