The highly inspiring Tasha Cobbs songs have been such an inspiration to a lot of gospel songs lovers across the globe. In fact, her gospel songs keep rocking and inspiring anyone each time they are listened to. Among her best songs is the "Break Every Chain", which was released in 2013 and ended up as Billboard's #1 song for 12 weeks. In this article, we take a look at a list of all of Tasha Cobbs songs since she began her solo music career in 2010.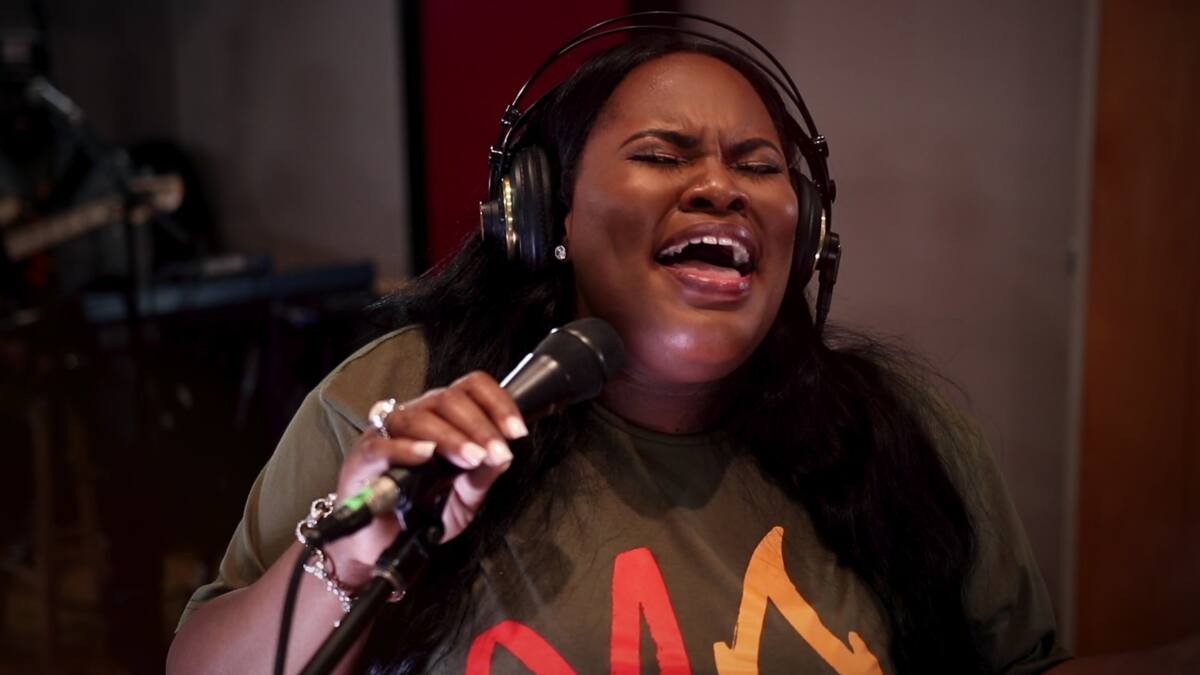 Tasha Cobbs-Leonard did not just rise to the hall of fame overnight; her music career began back at her father's church, Jesup New Life Ministries, where she was running the family's music ministry. This practice started right from her childhood and became a lifestyle until her young adult years. With the history that she keeps making, it is certain that her level of influence has kept rising since her first release. So, let us take a look at a list of the songs which she has released after her first song project.
READ ALSO: Cassper Nyovest's new album is a homage to Kwaito and got mixed reviews
Tasha Cobbs songs 2013
It is without a doubt that 2013 remained an iconic year for Tasha Cobbs when she released her album "Grace". This is the major-label debut album that she released on February 5th, 2013 on EMI Gospel (now known as Motown Gospel). An interesting part of it all is that one of the singles, "Break Every Chain", ended up becoming a hit-song and Cobbs won the Grammy Award for the Best Gospel/Contemporary Christian Music Performance during the 56th annual Grammy Awards in 2013. She also became number one on the chart of Billboard Gospel Albums as well as No.61 on the Billboard 200. Check out the list of her tracks that was released in 2013.
1. "Get Up" (5:15)
2. "Love You Forever" (6:06)
3. "Happy" (5:18)
4. "For Your Glory" (6:46)
5. "Grace" (6:09)
6. "Smile" (5:47)
7. "Break Every Chain" (featuring Timiney Figueroa (Live Version)) 8:18
8. "Confidence" (6:14)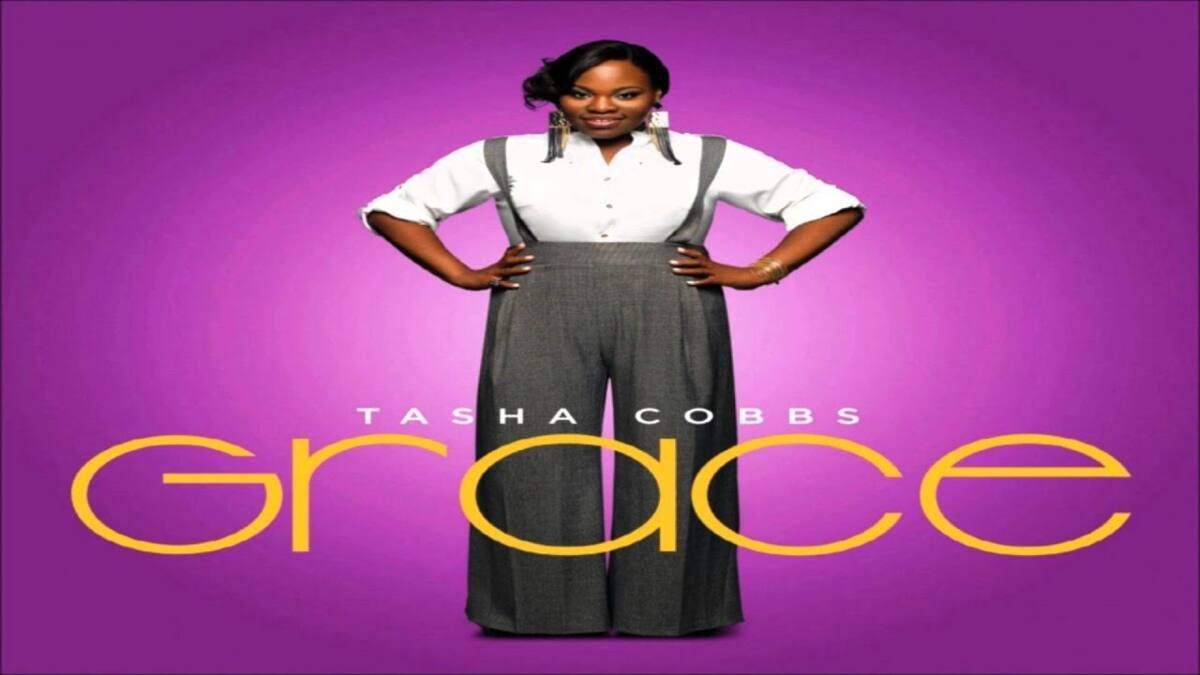 Tasha Cobbs 2015 songs
2015 ushered in another set of songs from Tasha Cobbs as her album "One Place Live" was released. As the name rightly suggests, it was a live album released by Motown Gospel on August 21st, 2015. Just like in 2013, the album yet again became enlisted on two Billboard magazine charts. While it was No.28 on The Billboard 200, it was No. 1 on the Gospel Albums chart. Those songs are surely a blessing to anyone who listens to them.
1. "Immediately" 05:11
2. "Jesus Did It" 02:53
3. "Fill Me Up" 05:58
4. "Overflow" 03:41
5. "Jesus Saves" 05:26
6. "One Place" (featuring Bertha Cobbs) 07:07
7. "I Love This Place" 03:03
8. "This Is The Freedom" 05:21
9. "Sense It" 07:56
10. "Put A Praise On It" (featuring Kierra Sheard) 06:16
11. "I'd Do It Again" (featuring William Murphy III, Bishop Paul Morton, Pastor Bryan Pierce) 04:54
12. "Solid Rock" (featuring Jamie Grace) 06:40
Other songs released by the same gospel artist in 2015 include the following:
1. You Still Love Me
2. One Place Live
3. Christmas Praise
4. I Will Run
READ ALSO: King Monada's Malwedhe made the top 10 summer hit songs list
Tasha Cobbs songs 2017
Five months after she got wedded to the music producer Kenneth Leonard on March 3rd, 2017, Tasha Cobbs-Leonard released her most ambitious and intimate project to date which she titled "Heart. Passion. Pursuit". In this album, which was released in Aug 25th, 2017, she gathered a world-class group of musicians and singers as well as 25 worship leaders from different cultures across the nation.
The song was produced by Kenneth Leonard, Jr., and it featured other powerful and highly-inspiring writers like Matt Redman, Jonas Myrin, Brenton Brown and so on. One of the things that distinguish this album is the fact that it has a collection of music which is characterised by congregational praise and worship. In fact, worship leaders will find most of the tracks worth using during their worship sessions. Below is a list of the songs of this highly-inspiring gospel artists.
1. The Name of Our God (6:45)
2. The River of the Lord (5:01)
3. Wonderful Grace (featuring Anna Golden) (6:49)
4. Gracefully Broken (6:16)
5. Great God (4:23)
6. Forever at Your Feet (featuring William Murphy) (6:23)
7. You Know My Name (featuring Jimi Cravity) (8:00)
8. I'm Getting Ready (featuring Nicki Minaj) (8:26)
9. Your Spirit (featuring Kierra Sheard) (7:51)
10. Dove's Eyes (3:52)
11. Here (3:51)
12. One Pure and Holy Passion (5:09)
13. I Will Follow (5:33)
14. I Have Decided (2:46)
15. Our Eyes Are On You (Reprise) (1:51)
16. Alive (7:24)
Tasha Cobbs songs 2018
In 2018, Tasha Cobbs released the following six songs:
1. Fill My Cup Lord
2. I'm Free
3. God's About To Do It
4. The Blood Hymns Medley
5. O Holy Night
6. No Longer Slave
Apart from these Tasha Cobbs-Leonard songs, there are some other songs in which she featured. Some of these songs include Elevation collective's "Here as in Heaven" in their album "Collective" and Kristene DiMarco's "Jesus Is Willing" in his album "Where His Light Was".
Among other gospel songs, one of the things that have distinguished Tasha Cobbs songs is the inspiration that each of the lyrics gives. They pass a series of spiritual messages to any listener.
READ ALSO:
- Fans shower praises on music superstar Davido for his birthday
- Idols SA winner Yanga breaks the mould with career in gospel music
Source: Briefly.co.za