Tasha Cobbs has been in the gospel scene for quite some time now because the relevance of Tasha Cobbs songs can be felt by many who listen to her. Being a renowned international gospel artist means that she influences a good number of listeners across the globe. Fortunately, all her numbers are sound and will draw you closer to your maker. Apart from being an excellent performer, Tasha is humble and attributes all of her achievements to the grace of God. She recognizes that without the help of the Almighty in heaven.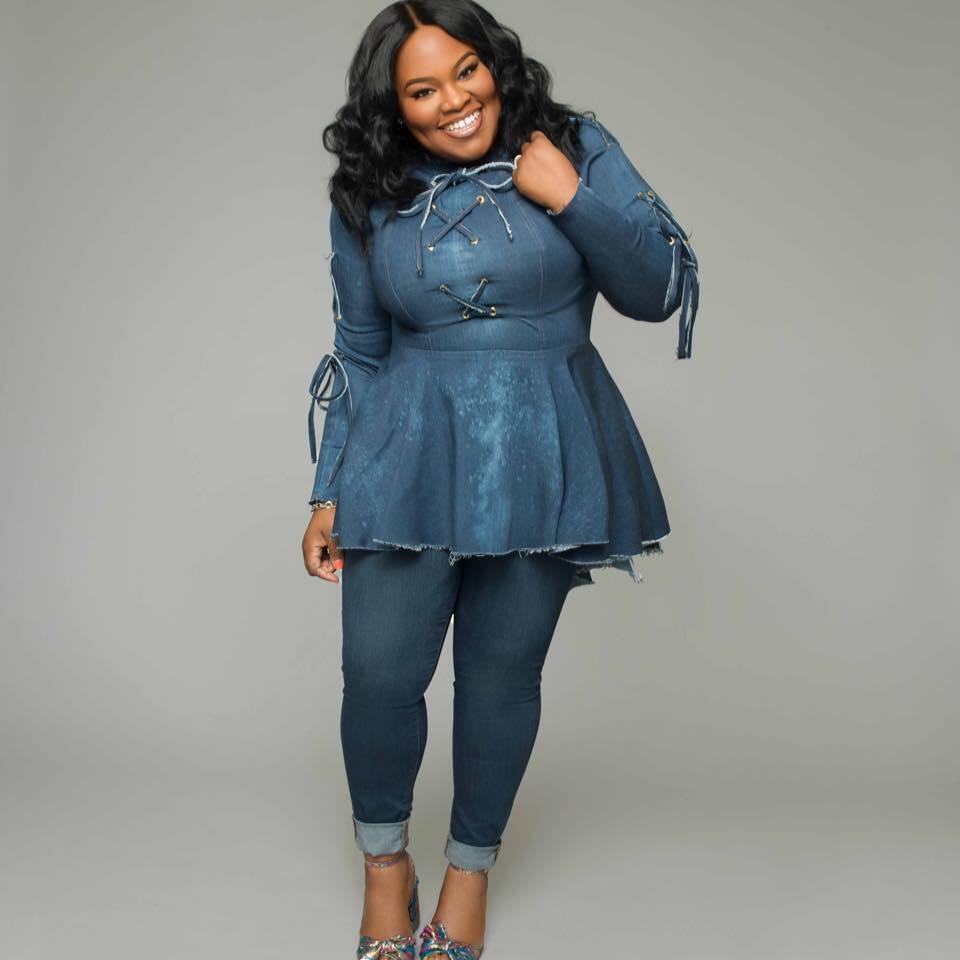 As one of the celebrated gospel artists in the world, Tasha has a way of making you connect with the Lord through her extraordinary singing. The pastor, author and mentor have completely surrendered her service of worship to God which is probably why she continues to excel in the field, yet she takes no credit for it. Amazingly, she is a natural worshiper who can record a complete song in one take and sound as though she spent days of rehearsal in the studio. This is indeed the Lord's own doing. With most of her releases becoming instant hits, one may wonder which ones to begin listening to first. The following list of the best 10 as sampled by us will help you familiarize yourself with her music. The chances are that they will leave you yearning for more. Read down below to know about and listen to Tasha Cobbs songs 2018.
Top 10 Tasha Cobbs songs to sail you through 2019
1. Jesus Saves
This is a special number because it speaks of Tasha's own salvation. It is one of the songs from her live One Place album. In it, she shares a testimony of how she was delivered. She also makes a call to others struggling with issues. She encourages anyone listening to her especially if they could be doubting the possibility of the Lord being able to deliver. She says that she is a testimony and that our gracious father can pull you from the mud you are stuck in and start things afresh for you. Tasha talks about the sacrifices that Jesus made on the cross for our sake. This is the kind of instant fix-it-now song that someone at the verge of despairing needs to hear to be jolted back to the reality of Jesus' saving grace.
2. Put a Praise On It
Do you feel like you need a personal affirmation of God's direct attention about the issues in your life? This is a track from the One Place album that will do just that for you. Tasha will make you start praising and believing in the miracles that you are promised. There is no doubt about what the Almighty will do. It is one of those melodies that you sing with a seal mentality. Even as you pray, you approach the issue with a victorious mindset. It is already done and all you have to do is to praise the Lord for it.The moment you begin praising, you confirm that you are only waiting for the blessing and miracles to manifest in due time. That is exactly what Tasha is encouraging you to do in this tune.
3. Fill Me Up/Overflow
Fill Me up is a medley that is so real and timely. It is a request to the Maker to fill you up with the spirit so that you never run dry. In a world of critiques and negative energy, it is possible to run dry and weary. Tasha's request is that God makes her run over such that she never feels empty or thirsty. This should be a desire for all Christians as they hunger for more of the maker's spirit. You will be encouraged to keep seeking his water that quenches all forms of thirst. This song will pull you to depend on God fully. Tasha Cobbs Overflow is for sure one of her most spiritual songs.
READ ALSO: All Kwesta songs list
4. For Your Glory
Another great hit form the One Place live album is For Your Glory. This is a special melody that describes the deepest desire of a woman that wants to find favour in the Lord. She is desperate to be in the presence of the Lord. It is a proclamation that you will do anything to Glorify God. This payer is a reminder that the end goal is to get to heaven. Consequently, it is important to walk on earth with this in mind. That everything you do is for the Almighty's glory and not your own. Your cry should always be to yearn to be at his presence. Tasha Cobbs For Your Glory is definitely one of her best songs.
5. You Still Love Me
It is amazing how she captures the truth about life for most people. Usually, we run to God after we have made wrong choices that hurt him yet he still accepts and embraces us. His love is something that we cannot explain for we do not deserve it yet he offers it. This number would work like magic on the days that you feel condemned by your past mistakes. It is a powerful revelation that He, the Lord, will always love you. His love is infinite and unconditional.
6. Break Every Chain
This song is from the Grace album. It is a confirmation and a command that the chains of bondage from the enemy must be broken using the powerful name of Jesus. This song is a call to break every form of bondage that could be hindering you from worshiping the Lord as you should. As Tasha sings, you can feel that bondage of rejection, depression and other ungodly forces are being broken. If you feel like you are bound, put this song on replay and command them to cease. The name of Jesus is all you need to make this move. Tasha reminds every listener that the power of life and death is in your tongue. Use it to set yourself free.
7. Grace
Grace is from the album Grace. The song is about the undeserving and unmerited favour of the Lord. There is nothing that you did or failed to do that prompted the Lord to have mercy on you. It is all about his sufficient and unending grace. It is because of grace that we get to be hopeful in the saving might of the king of kings and Lord of lords. Without the saving grace of the lamp, we will have to pay the price for sin. Grace says no when justice demands that we pay up for everything. Cobbs calls on the listeners to lift their voices and thank God for his grace that is amazing. Listening to this song will remind you always to have a grateful heart.
8. Get Up
Get Up is also from the Grace live album. This is a strong calling to step out of a painful and stinking situation of life and get up. Tasha Cobbs encourages listeners to hold on to the Lord since the greater the pain, the bigger the miracle. Step into the light and remove the stones. It is time to walk in your God-given liberty. If you get out of the grave, Jesus will do his greatest work in and help you. Push yourself out of the grave and abandon the grave clothes. You need to be released to so that you can praise God. Abandon anything that will mute your praise. Believe in that one word from Jesus that will change everything.
9. Smile
This number is a song talking about the sacrifice of praise. You need to learn how to smile despite the challenges in your life. You need to purpose to make God smile just as Tasha sings. It helps to know that God is pleased with your worship and in return, will reward you by changing every stressing situation in your life. God is listening to your voice. Be careful not to fill your heart with so many things at the expense of the Lord. You can be sure that he will reward you when you strive to make him happy. He will fill you with his joy that is unmatched.
10. Jesus Did It
This is a powerful prophetic number over your life. The song serves as your testimony and how you would say Jesus did it for you too. No matter how small or big a situation is, Jesus can do it for you. It is time to release your shout of deliverance and claim it.
These Tasha Cobbs songs will make you fall in love with Jesus. Listening to them will make you a better worshiper especially if you take them to heart. Download any of Tasha Cobbs worship songs for an experience of a lifetime.
READ ALSO: