A man, who was identified as Gabriel Ponie, opened up about being an Afrikaans-speaking black person in a letter.
PAY ATTENTION: Click "See first" under the "Following" tab to see Briefly news on your News Feed!
Ponie, who studied at the University of the Free State (UFS) shared on Netwerk24 how he speaks Afrikaans fluently while he does not know any African langues, including his mother tongue, Xhosa.
Briefly.co.za decided to translate his entire letter in English.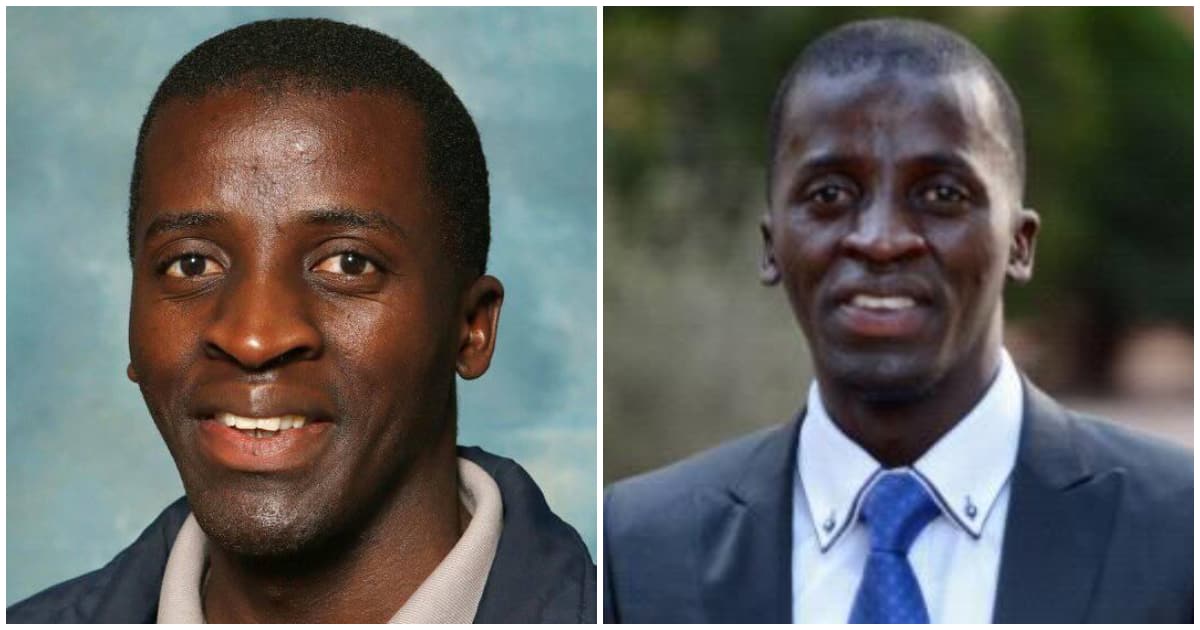 READ ALSO: Gogo, 74, still in love with her 21-year-old husband after 3 years
Read the letter below:
I am an Afrikaans-speaking black person who can unfortunately not speak any African languages, including my mother tongue (Xhosa).
I learned how to adapt to others' worlds- black and white.
It is a difficult language, and sometimes it still is. I believe a person's disposition can adapt- a freedom of choice everyone has.
In the fourth year of my theology course, I focused my honours module (research) on racism. One of my reasons was because it is still something that threatens our society.
My hope was, and still is, that it helped contribute to the relief of this problem.
When I hear racist comments- in person or on the news, regardless at whom it was directed and the person who's in the wrong- I immediately feel like it is a disgraceful exploitation of human dignity.
The strive towards equality and fairness gets hurt when these issues threaten society. Racism has to do with the struggle blocks that violate certain ethnic groups.
It usually leads to discrimination against certain groups. Furthermore, it has to do with the part that is crippling our society- which adversely affects the construction of reconciliation and unity.
Learn from history's mistakes
The problem was birthed out of the history of our country- unfortunately, there is no denying it. At the same time, it should be clear that history is not an excuse for unacceptable behaviour.
Our history makes the example clear- thus, learn from my mistakes!
Those who refuse to do it, is no better than our past and should be held accountable for the violation of human rights- a problem the justice system of our country disregards.
We should admit that racism is something that is taught, no one is born with it- or it started with politics at our homes.
Therefore, we have a responsibility to teach our children about the sensitivity of human dignity- that everyone is worth it, regardless of appearance.
It is because of diversity that we are created uniquely. That we should treat each other with respect- to see and enter each other's worlds with empathy. This is how we start to make a difference.
PAY ATTENTION: Save mobile data with FreeBasics: Briefly is now available on the app
How to further human dignity
- Why do we see diversity as a threat?
- How to we handle the challenges/trauma of others, if we only want to hear of our own?
- How do we break the cycle of racism which often repeats itself?
These are some of the questions we need to address in order to build a better society- to let the development of human dignity fully flourish and to let if progress.
And, if we start to do that, we should wonder if it is enough. Because, it is our duty to give our trust to each other.
Leaders should fully accept responsibility to cooperate, because it also affects the wellbeing of the country.
A person can choose to be different
I refuse to believe that our racial issues are rooted in inequality- thus, that the one race is better than another. Our racial issues in addition to the challenge to build meaningful relationships with each other.
The struggle blocks are not cultural differences, it is the person who choses to be different.
Furthermore, I want to add to the Bible's remarkable contribution, as stated in Galatians 3:28 and Colossians 3:11.
- "There is neither Jew nor Gentile, neither slave nor free, nor is there male and female, for you are all one in Christ Jesus."
- "Where there is neither Greek nor Jew, circumcision nor uncircumcision, Barbarian, Scythian, bond nor free: but Christ is all, and in all."
Enjoyed reading our story? Download BRIEFLY's news app on Google Play now and stay up-to-date with major South African news!
Source: Briefly.co.za