List of all Shekhinah songs ranked
Great music is what packages a brand. This is exactly what makes Shekhinah songs stand out since they are more than just mere numbers. The songstress has a unique voice making her one of the most celebrated artists in South Africa whose journey is commendable. From collaborating with other artists to venturing out on her own, her, she continues to do exceptionally well. It appears as though she gets better with each released song.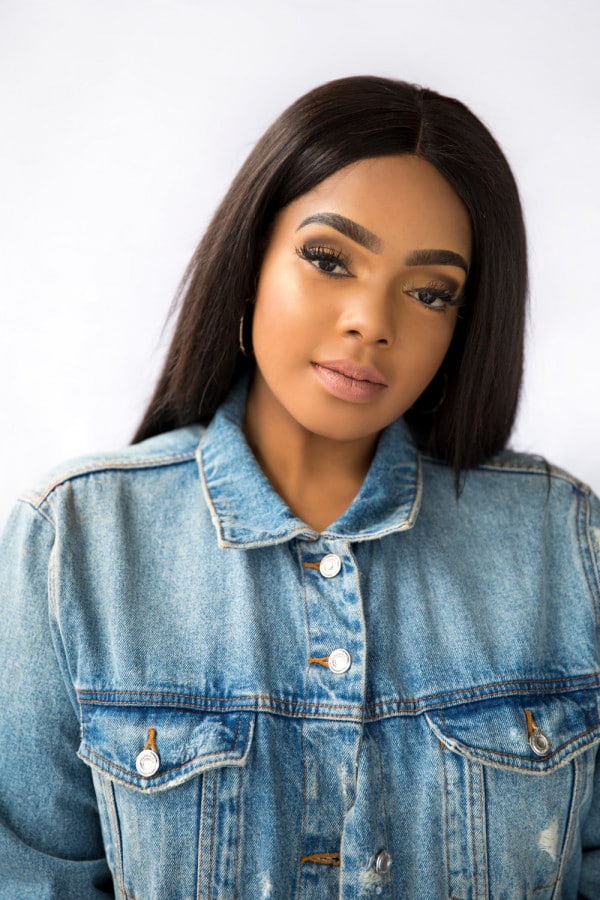 If you are looking for Shekhinah latest song, or are just interested in knowing what she has done so far, the following list will be of interest to you. Shekhinah has been in the game for quite a while now, and she has some great lyrics and melodies to prove her position in the industry. Many will remember her from the 7th season of South Africa's Idol TV show when she first joined and finished among the top 32. She came back for the 8th season, where she finished top 6. After leaving the TV show, the artist went on to work with other artists. It is just not enough to check out Shekhinah songs 2018-2019. Following her musical journey would be more appropriate. Fortunately, that is precisely what this article is about.
All of Shekhinah songs
A good artist is known by the quality of his or her work. It is easy, therefore, to see why Shekhinah continues to shine. From the moment she introduced herself to the music industry officially, she has been taking the scenes by storm. Every new release is an improvement of the one before, which proves that she is working hard to stay relevant. The messages in her songs, the quality of videos, as well as her exceptional voice will all make you pay attention when she is performing. To get a feel of who she is, the following songs will help put things into perspective.
Shekhinah 2016 songs
2016 was the first time Shekhinah Thande Donnell, her real name, ventured not the industry professionally. She had been singing for most of her life, from when she was a young girl and even when she was a teenager. Her unique voice had a way of capturing everyone that heard her for the first time. She has risen to become a celebrated, award-winning R&B/Pop artist today.
The song, 'Back to the Beach,' featuring Kyle Deustch, became MTV's best pop and alternative winning number. It did so well that it scooped several other awards including the Metro FM Music Awards best single and Best Collaboration at the South African Music Awards. She also worked on an instant hit named 'Let You Know' in which she collaborated with Sketchy Bongo. In the same year, she crowned her success by collaborating with dance king, Black Coffee, on a hit single named, 'Your Eyes.' This one became 6th best on billboard's ranking. Her 2016 songs are:
Back to the Beach
Never Change
Let you know
Your Eyes
READ ALSO: Mzansi's top 10 radio hits of 2018 – who got the most airplay?
Shekhinah 2017 songs
2017 is the year that the Durban born artist had everything going for her. Having started on a high note, 2017 would be the year that she would defend her position and she did not disappoint. One of her most celebrated achievements in 2017 is her solo single 'Suited' that she released while at Coke Studio Africa. This song has since become one of the most played local hits on South African radio stations. In this same year, she released her debut album named 'Rosegold album,' which has songs like 'Please Mr,' 'Suited,' and 'Different' which features another great female artist named Mariechan. She also produced 'Deme' in collaboration with Jano band when she was at Coke Studio Africa. The following is a list of all the songs she worked on in 2017.
Suited
Please Mr
Deme
Power to She
Anyway I Want
The Sound
Into The Jungle
On It
Overdose
Just Fine
Thirsty
Rose Gold
Let You Know
Different
Back to the Beach
Shekhinah 2018 songs
It appears as though Shekinah took things a bit slower in 2018, which was also for a good reason. She worked on a remix of her popular 'Suited' single with Eazi from Nigeria. The production was done by a Nigerian producer who did an excellent job. This worked in her favour considering that the song became an instant hit in different parts of Africa including Kenya.
Apart from Shekinah 'Suited,' which appears to be one of her best hits so far, listening to Shekinah songs, in general, will help soothe you. Her calming voice has a way of uplifting your mood even when you are a bit down. Download any of her songs to experience the queen of R&B sound in South Africa.
READ ALSO:
List of all Tasha Cobbs songs
List of the best South African movies ever
Cassper Nyovest's new album is a homage to Kwaito and got mixed reviews
Source: Briefly News