Man who broke world record by spinning Guinness book shares story
- The 22-year-old Nigerian man who broke the world record for spinning a Guinness World Records shared his story
- Benjamin Inemugha advised people to give their hopes and dreams their best shot
- He spends time in self-development and motivating others to reach their potential
PAY ATTENTION: Click "See First" under the "Following" tab to see Briefly.co.za News on your News Feed!
A young Nigerian man identified as Benjamin Inemugha who broke the world record for spinning a Guinness World Records book. It was earlier reported that he achieved a Guinness World Records title for longest time spinning a World Records book.
In an interview with the 22-year-old talked about his life growing up, his education and how he arrived at partaking in the spinning game.
Inemugha said that he is someone who spends time in self-development and motivating others to reach their potential. He also revealed that he likes music and enjoys entertainment such as dancing and comedy.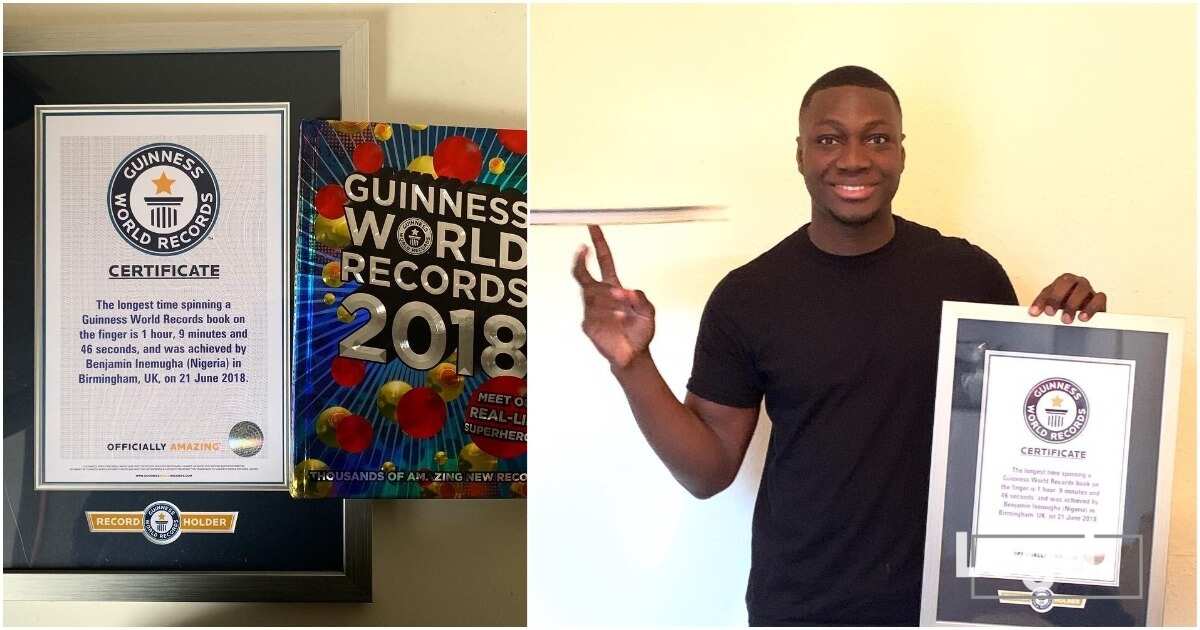 PAY ATTENTION: Save mobile data with FreeBasics: Briefly is now available on the app
The young man who discussed growing up, explained that he is currently in his fourth year at the University of Birmingham studying a masters in electrical and electronics engineering.
According to him, he had dreams of achieving a world record since he was 11 years old. He noted that he had tried to see if he was still good at a skill he learnt at a young age when he made the record.
READ ALSO: SA's #ImNotAshamed stories are lit and gives social media the feels
He said the thought of his dream as an 11-year-old occurred again and he decided to research how to apply to enter for a record.
The young man who actually surpassed his actual time of 60 minutes by making it to an 1 hour 9 mins and 46 seconds, advised people to never give up on their dreams.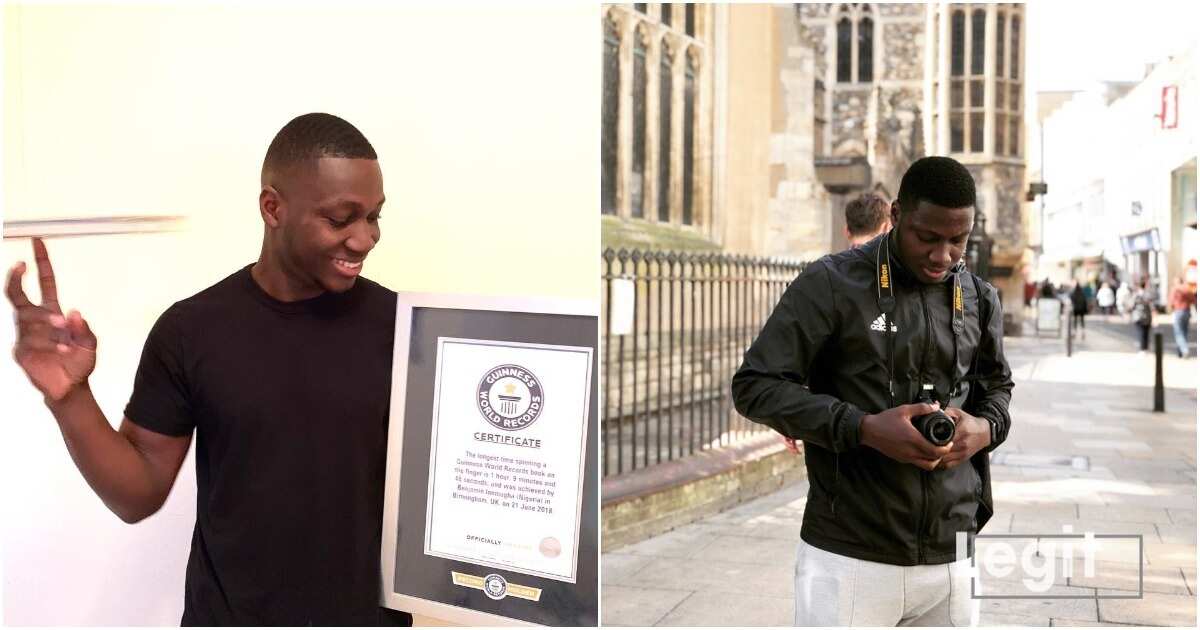 Read his full interview with Nigerian publisher Legit.ng below:
1) Brief introduction about yourself
"My name is Benjamin Inemugha and I'm a smiling 22-year old who spends time in self-development and motivating others to reach their potential. I like music and enjoying entertainment such as dancing and comedy."
2) Insight into your family background
"I grew up as the last child of 5 children from my both parents, my father who is a retired civil servant and a mother who is a retired school principal."
3) Educational background/ career pursuit
"I started my nursery and primary school in Aladumo International School and then first secondary school at De World International Secondary school and my last secondary, Trinitate International School where I graduated as a science student at the top of my class.
I went to Bridge House college for a University foundation Programme in preparation for University the following year. I am currently in my fourth year at the University of Birmingham studying a Masters in Electrical and Electronics Engineering (MEng)."
4) Guinness World Record/ How it all began
"The thought of achieving a Guinness World record began at the age of 11 and before that age, I spent most of my time with my brother learning tricks and skills we see on the television and at the age of 9, I learnt how to spin a book and became very good at it.
In school, teachers often complained and punished me for spinning and I only stopped spinning if they came around. During social events in secondary school, I won several spinning competitions against my peers. At that time, I still had the dream of achieving the Guinness World Record for it, but I didn't just know how to go about it. And Immediately after secondary school, I stopped spinning since spinning a book was only popular in primary and secondary school.
After 3 years from then in University, I tried to see if I still had the skill and surprisingly, it felt like I never stopped. The thought came again to achieve a Guinness World Record and this time, I was able to research and know how to apply for a record. The record before was 56 mins and I was almost certain I could beat the record for the longest time spinning a Guinness World Record Book. I registered online and applied for the record, but the process was still uncertain. I made the first attempt just alone in my room and lasted for 60 mins unofficially beating the record. I was happy about it and told my friends I would like to attempt to break the record officially. I was able to set up for the record with two time-keepers and recorded the video where I surpassed my attempt of 60 mins to 1 hour 9 mins 46 seconds which was sent to the Guinness World Record Officials in June 2018. I got a response in December 2018 that I am currently the world record holder."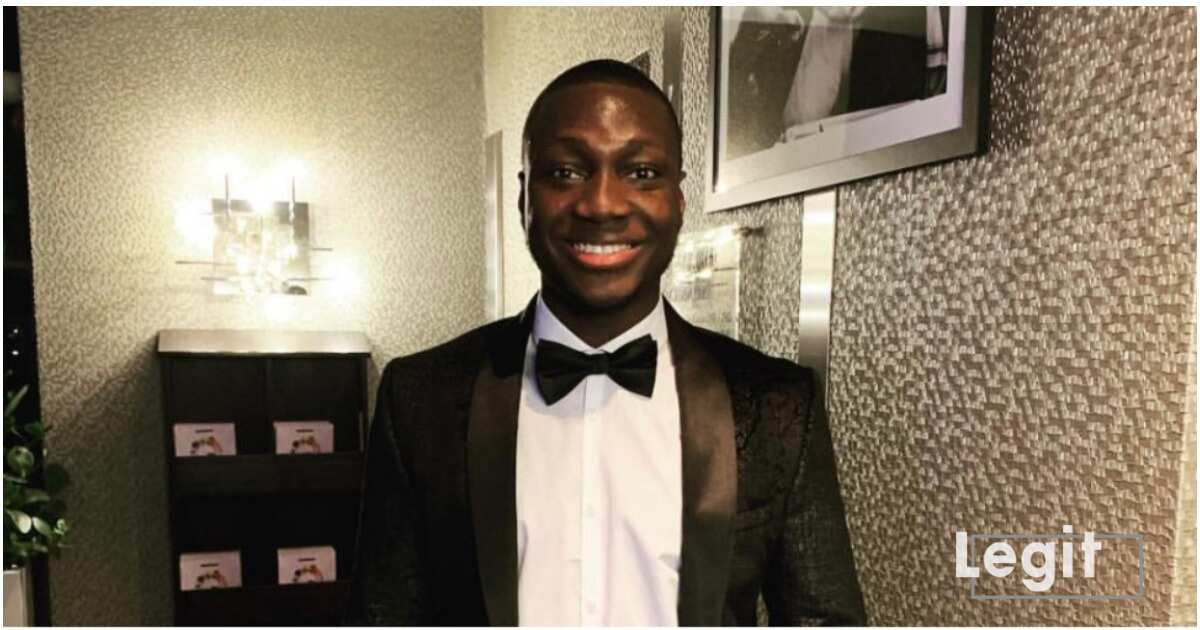 5) Skills acquired over the years
"Over the years, I've enjoyed learning new skills and techniques. I love creating and improving ways of doing things. While I was growing up, I learnt skills in gymnastic, acrobatics and stunts such as handstand, backflip, balancing, juggling and spinning. Luckily, I haven't sustained any serious injuries over the course of learning.
Recently, I've had a great interest and acquired skills in computer programming, engineering, photography, video editing, and graphics designing."
6) What the future holds
"I will continue to learn more skills and majorly improving in the recent skills I have been developing. I aim to use my skills and knowledge to positively impact my quota in the Nigerian society and the world."
7) Your 'Nigeria' experience (please share details about your hometown)
"I hail from Bayelsa (Otakeme, Ogbia LG) and lived in Port Harcourt before the age of 17 where I moved to Lagos. I experienced the Lagos life which started overwriting my previous Port Harcourt life. They are both busy cities, but Lagos is undefeated. The traffic jam in Lagos is another story. While in Lagos, one thing I really missed in Port Harcourt was the Bole (Roasted plantain dish) which is unique."
8) Something amazing/weird we should know about you.
"I don't particularly like the taste of honey for some weird reasons."
9) A word or two to cheer people struggling with their hopes and dreams
"Give your hopes and dreams your best shot. Most people don't try out things because they are afraid of failing. It's not too bad to fail because you learn and grow. You can only really fail if you fail and don't bounce back up. Always remember, successful people have once failed before succeeding. While striving for success, be patient. Patience is not just waiting but the ability to put up a right attitude while waiting."
Enjoyed reading our story? Download BRIEFLY's news app on Google Play now and stay up-to-date with major South African news!
Source: Briefly News