List of child friendly restaurants Cape Town
If you are considering taking your children to a restaurant but also concerned with the mess those kids may cause in the process, then you have no reason to worry any more. There are many child-friendly restaurants Cape Town where your kids can be kept busy all day while you relax and enjoy yourself without any distress. Ranging from special children's menus to dedicated childminders, and video games, these restaurants will give you the opportunity to enjoy that special moment with your loved one(s) while your kids have a blast of their own as well.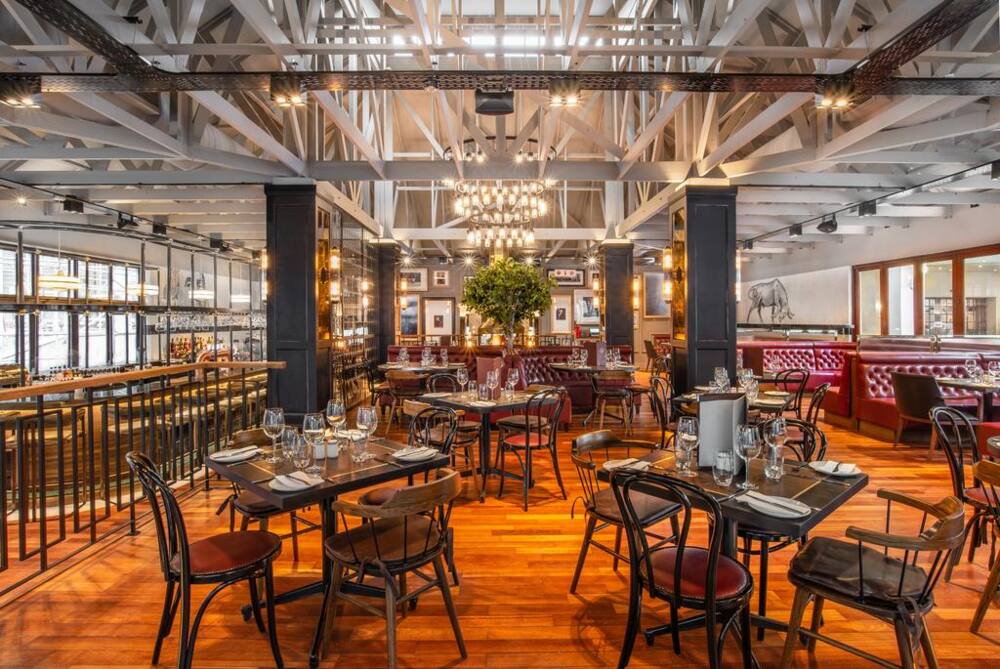 An average parent or guardian is always concerned about the child-like attitude in his or her kids, which often leads those kids into troubles or cause some embarrassing moments when they are in public. Consequently, many of these parents are always reluctant to take their kids on outings. While you are considering going to a restaurant, in this article, we take a look at a handful list of child-friendly restaurants with safe and spacious play areas. These restaurants also offer fun activities where your little darlings will be entertained without any fret on your part.
Child-friendly restaurants Cape Town Northern suburbs
1. La Feta Vij Eatery
Known for their open plan kitchen, La Feta Vij Eatery is one of the restaurants in town where you can get entertained in the best way you can think of. They offer different and affordable fine-dining food in a coffee shop as well as various combinations of food that are presented with loads of flavour. Then, they have enough outdoor space to cater to your kids while you also enjoy yourself without any reason to panic.
Apart from that, they have waiting staff who are specially trained to handle your kids and attend to your needs in ways that will make you feel like a very important person. La Feta Vij Eatery's address is shop No 4, Bella Rosa Street, Rosenpark, High Street Shopping Village, Tygervalley. They open from 07:00 - 16:30 (Mondays to Thursdays), 07:00 - 23:00 on Fridays and 08:30 - 14:00 on Saturdays. However, they are usually closed on Sundays.
READ ALSO: Billionaire Bill Gates spotted in queue at a local burger shop
2. Mugg & Bean in Tyger Valley Shopping Centre
If you are considering a restaurant where you can have a homely experience, then you should consider Mugg & Bean. Mugg & Bean is a relaxed and cosy restaurant where families can have the best of time. Whether you need a place to have a family dinner, business lunch or where your children can fully enjoy themselves, this restaurant is an ideal place. Their breakfast menu has everything that your children will enjoy. Their menu ranges from a typical South African farm breakfast to New Orleans French Toast, among others. Also, they have an extensive menu that caters for everybody.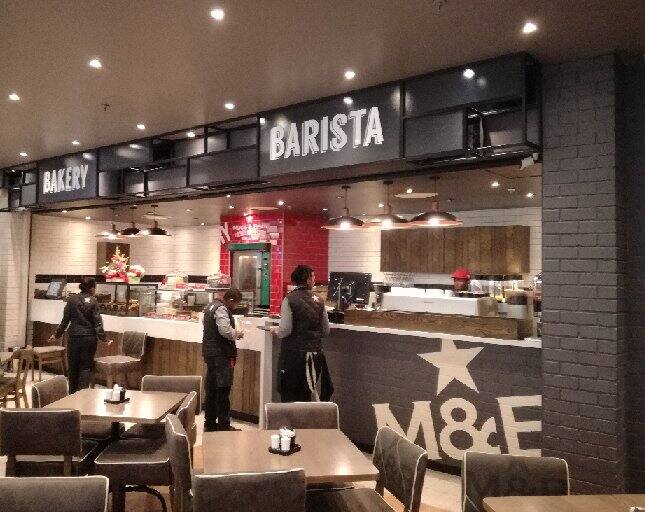 3. Lisa's Restaurant
Apart from the excellent service that they render at this restaurant, they also have a special arrangement for hosting children's birthday parties. This suggests to you that any time you want to celebrate any of your kids' birthday outdoor, Lisa's restaurant is a perfect place to consider. Lisa's restaurant has an adequate arrangement that ensures the safety of every child at their play park area which is furnished with a jumping castle.
Their kids' party venue comes with the opportunity to choose your unique themes and area. As they engage your kids in fun activities, you can relax on their deck while you overlook the area or even join in the different activities and entertainment to catch some fun as well. The restaurant is located at Shop 20, Stodels Lifestyle Centre, Racecourse Road, Milnerton, and it opens from 8:30 – 17:30 (Saturdays to Tuesdays) and 8:30 – 22:00 (Wednesdays to Fridays).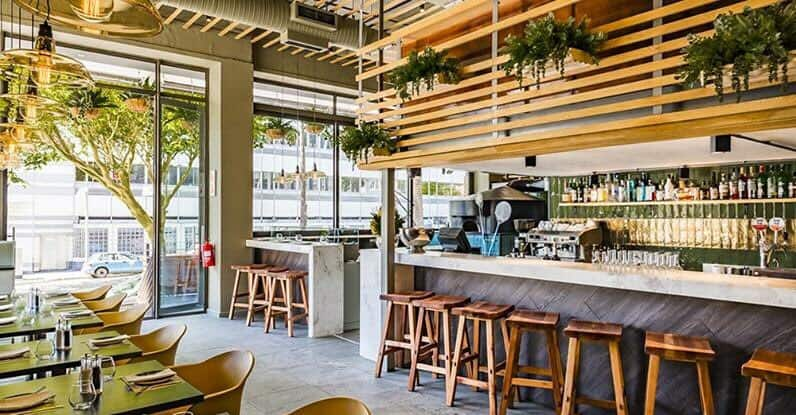 4. Tables at Nitida
This child-friendly restaurant is situated among the vineyards where they offer farm-fresh South African favourites with a beautiful mountain backdrop of Durbanville. The interesting thing about them is that they have big, beautiful lawns as well as a dedicated outdoor play area where kids can have the best time. Their delicious kids' menu is also second to none. Their jungle gym makes a great place where you can spend time with your kids.
Tables at Nitida restaurant is located at Nitida Wine Farm, Tyger Valley Road, R 13, Durbanville, and they open from 09:00-16:00 (Mondays to Saturdays) while on Sundays until 15:00.
Restaurants with indoor play areas Cape Town
1. Blasters Family Restaurant
At Blasters Family Restaurant, they offer their services in such a way that will make you visit them again and again until you become a friend of the restaurant. Blasters Family has a unique setup in such a way that adults have their restaurant area upstairs while the kiddies have their play and restaurant area downstairs. Apart from that, they have a secured place where kids who are 0-3 years can have fun as well. With this, no one is left out.

More so, children have a security tag, and both children and adults are given a wristband to ease identification. They have loving and friendly staff who are always ready to give you the best attention in a professional way. So, if you need a restaurant where your kids can have fun with total safety while you enjoy your meal, you can consider Blasters Family Restaurant. They are located at Cape Gate Decor Centre, Belami Drive, Cape Town.
READ ALSO: Entertaining moments from the ANC manifesto launch ceremony in Durban
2. Deer Park Café
If you want to have breakfasts and light lunches in a family-friendly environment that is set in a hillside park with sea views, Deer Park Café should be your only consideration. Located at 2 Deerpark Dr W, Vredehoek, Cape Town, 8001, South Africa, the restaurant is a great place that you can go with your children. They have nice snacks, good coffee, as well as a lovely park and playground. The restaurant has a well-maintained fenced public park with swings, jungle gyms and plenty of grass where your kids can have a nice time.
The décor of Deer Park Café is natural and stylish yet funky. Both outside and inside seating is available, and you can overlook The Rocklands Rd Park with their big bay windows without stress.
3. Clay Cafe in Hout Bay
For everything you are looking for in an ideal restaurant when it comes to child-friendliness, Clay Café meets them all. Talk about a beautiful playground without concerns as touching the safety of the children; you can rest assured of that at this restaurant. The playground is complete with a jungle gym, a red-and-yellow mini climbing wall, and even a giant-like tyre swing. It also has a dragon tower jumping castle.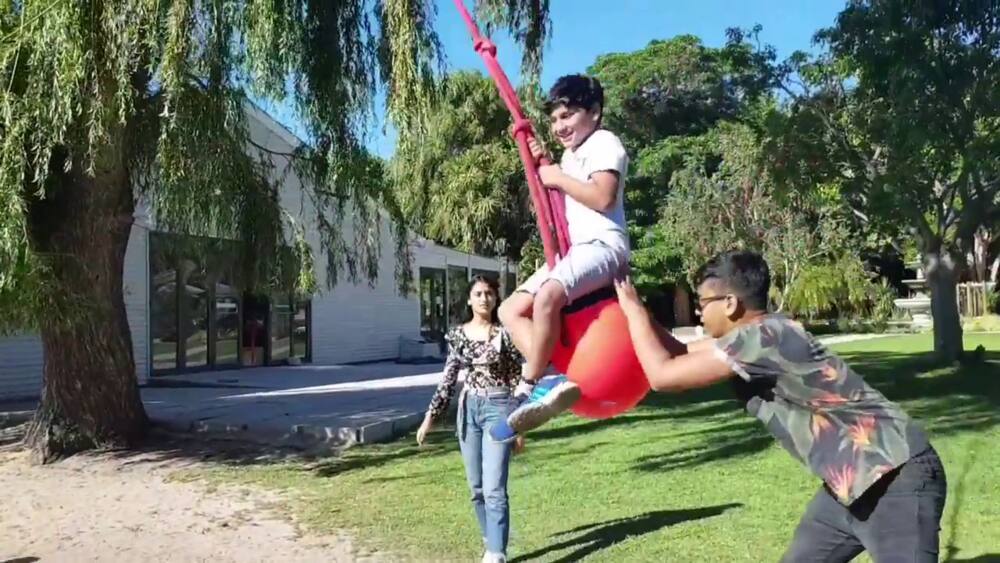 Whether you want to hang out with your friends or kids, or you want to celebrate your kids' special days, there is a big playground for you to carry out the fun-filled activity. Interestingly, if your kids love painting, then they can engage their creative ability by choosing a piece of pottery to paint there. Clay Cafe is at Erf 4080, 177 main road, opposite Bokkemanskloof estate, Hout Bay, Cape Town.
4. Ons Huisie Restaurant
A good thing about Ons Huisie Restaurant is that they live up to the name they bear. Ons Huisie boasts of spectacular services for all kinds of people. Whether you are hanging out with your family or on business purpose, it is an excellent place to visit. For parents who are so much concerned about the welfare of their children, Ons Huisie is a child-friendly restaurant where special attention is given to children.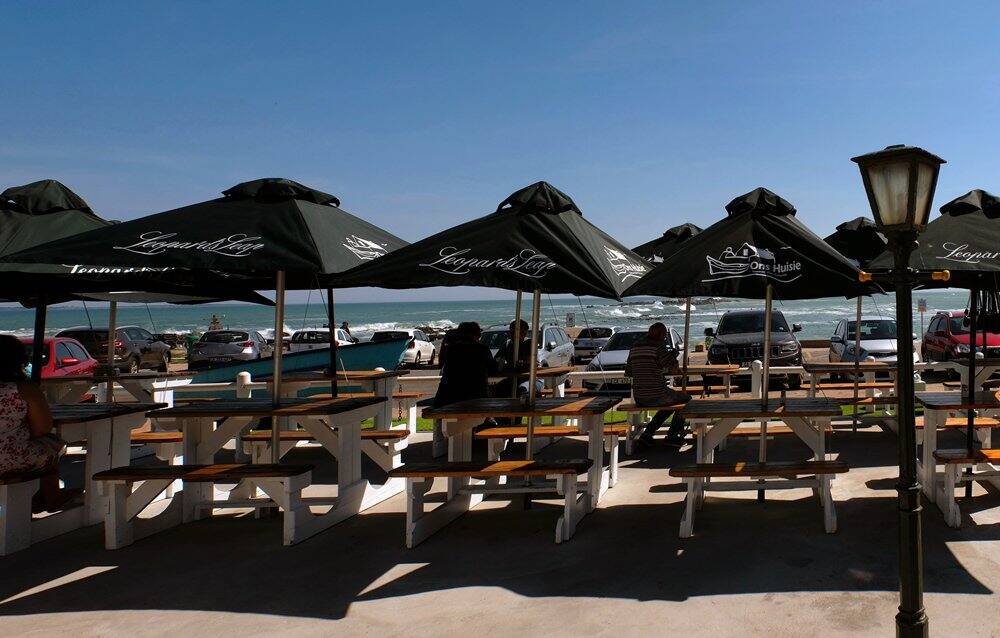 There is a large children's playground where kids can have exclusive fun without any restrictions. With their childminders on the ground, parents can be assured of total peace of mind there as the kids get entertained in safe hands. Then, they have dog-friendly facilities in case you are going with your dog. Ons Huisie is located at Stadler Rd, Bloubergstrand, Cape Town, 7441, South Africa.
5. Imhoff Farm
One of the fascinating things about Imhoff Farm is that there is always something special for every single person who visits them. It remains a place where you can have fun as a family. With their professionally-trained staff, you can be sure of the best of time every time you visit them. They have a special provision that caters for every child, and should you need a venue for your kids' party, it is an excellent place to consider. Some of the fun activities available to your kids at Imhoff Farm include higgeldy piggeldy, horse riding, GearUp 4×4 and milkwood maze.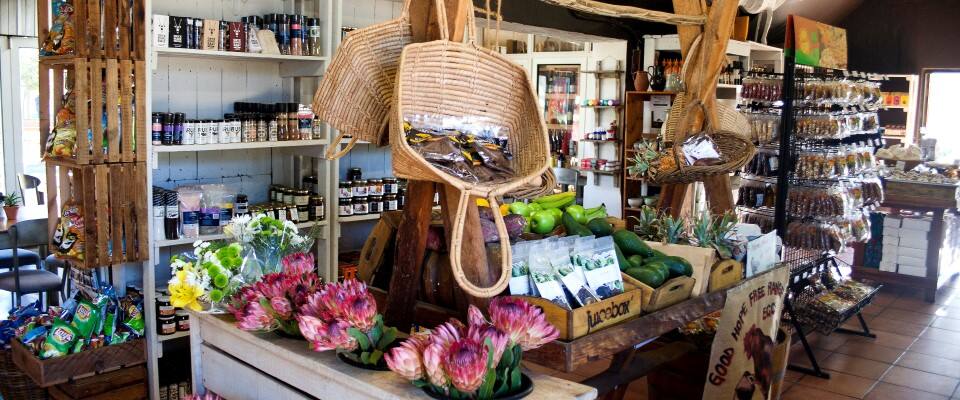 Imhoff Farm is located at Kommetjie Rd, Kommetjie, Cape Town, 7975, South Africa, and it opens seven days a week with the availability of a safe parking lot.
READ ALSO: Lucky man shares how Kim Kardashian helped him land job interviews
Child-friendly high tea Cape Town
1. Café Paradiso
Café Paradiso is an interesting place that your kids would love to visit over and again. It has a very attractive setting that allows kids to have fun while their parents enjoy their special moments without any disturbance or agitations as to what may likely happen to their kids. Café Paradiso is fitted with a gentle space where children and pets can enjoy themselves just as they would do if they were at home.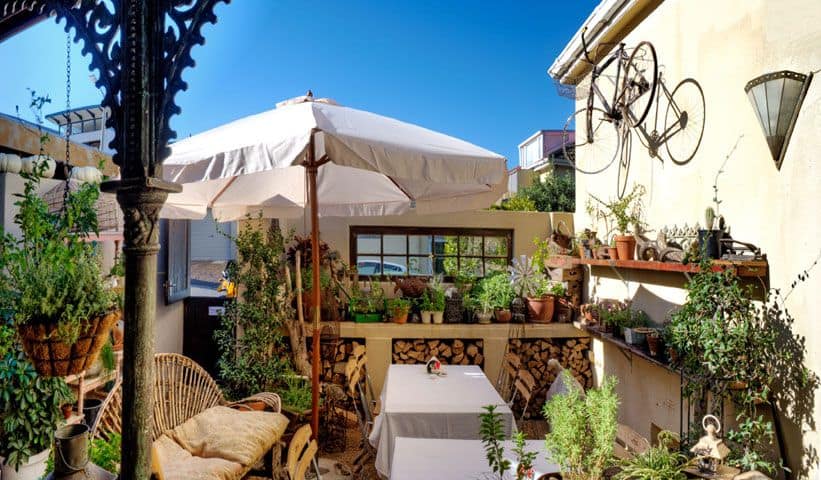 They open from Monday to Saturday between 8:00 am and 10:00 pm and on Sundays, they open from 9:00 am to 10:00 pm. On public holidays, they open from 10:00 am to 10:00 pm.
2. Kirstenbosch Tea Room Restaurant
Kirstenbosch Tea Room is a restaurant specially designed for families to enjoy themselves while they are away from home. It has a serene and attractive environment that kids will quickly identify with. With their unique service, your children will always feel safe in the hands of their staff who overlook the activities of kids while on their playground. Interestingly, you can have a wonderful view of the Table Mountain while you are at the restaurant.
Also, virtually everything that you or your kids need is usually made available without hesitation. So, for your special high tea, you can consider visiting them. Kirstenbosch Tea Room is located at Gate 2, Kirstenbosch Botanical Garden, Rhodes Drive, Newlands.
3. Eden on the Bay Mall
Eden on the Bay Mall is an exciting place that any kid would look forward to visiting always. The environment is well-set in such a way that makes it easy for children of all ages to connect with one another. Adults are also never left out. While parents have the opportunity to shop or dine in the restaurant, there is an exclusive playground for kids where they can enjoy themselves without any disturbance. Occasionally, there are special events which are usually organised for kids. Eden on the Bay Mall is located at Cnr Otto du Plessis & Sir David Baird Drive, Bloubergstrand, Cape Town.
Whether you are in the city or you are planning to visit there soon, with these child-friendly restaurants Cape Town discussed above, we hope that you will be able to choose the best restaurant where you and your kids can enjoy a nice time in your next outing. Also, you can rest assured that for any of the restaurants that you choose, you are not likely to regret it.
READ ALSO: Kind restaurant employee feeds disabled man and inspires thousands
Source: Briefly News